There is no secret I am a huge meringue fan. I was working on a rhubarb/meringue recipe for some time now and finally got the one I am happy with, so I am sharing 🙂 I've written all my meringue making secrets here So if you are not familiar with meringue making make sure to click and read that post!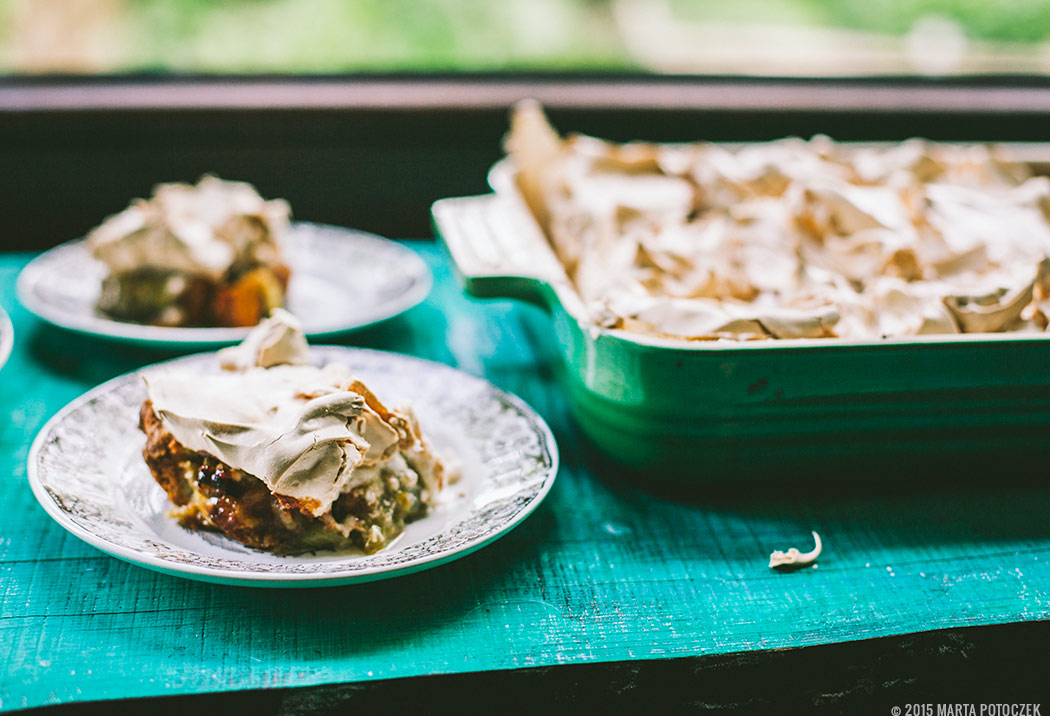 RECIPE – RHUBARB TART WITH MERINGUE
270 g plain flour
195 g unsalted butter, cold and diced
45g caster sugar
6T cold water
Filling
400g rhubarb- trimmed and roughly chopped
2 tablespoons dark brown soft sugar
1T ground cinnamon
Meringue
300g caster sugar
6 egg whites
1 Put all the flour, sugar and butter in the mixer and mix, until it looks like dry sand, add cold water, form a ball, wrap in a cling film and put in the fridge for half an hour. This can be done in advance as the dough can be freezed for some time. When ready to make- preheat the oven to 180C. Roll the pastry and line the greased tart form with it.
2 To make the filling, put the rhubarb, cinnamon and brown sugar in a bowl and mix until the rhubarb is evenly coated, then transfer to the pastry case and spread roughly over the base of the tart.
3 To make the meringue- start mixing the egg whites until soft peaks appear. Start adding sugar-one tablespoon at the time. Mix for a good 8-10 minutes until meringue is shiny and holds shape. Put on top of the rhubarb. Make nice peaks with a spoon.
4 Bake for 35-40 minutes.