Today's topic is my everyday skincare.
When you read most of my posts you usually see the photographs I take, parts of my everyday life, my kid, my garden, my food. Today I feel kind of awkward because you will see me. For years I have been hiding behind my camera. This years's resolution was something new for me- I decided that since I am getting closer to 40 it's high time to start taking care of my skin, take more time and consistency in my beauty regime etc.
I must confess that although I made many good decisions about my health in the recent years- like quitting smoking, clean eating most of the time, drinking lots of water and exercising- my beauty regime was close to non existing. I had my moments of course. I would grab a new pot of cream and use it religiously for two weeks and then forget about it. You know that drill?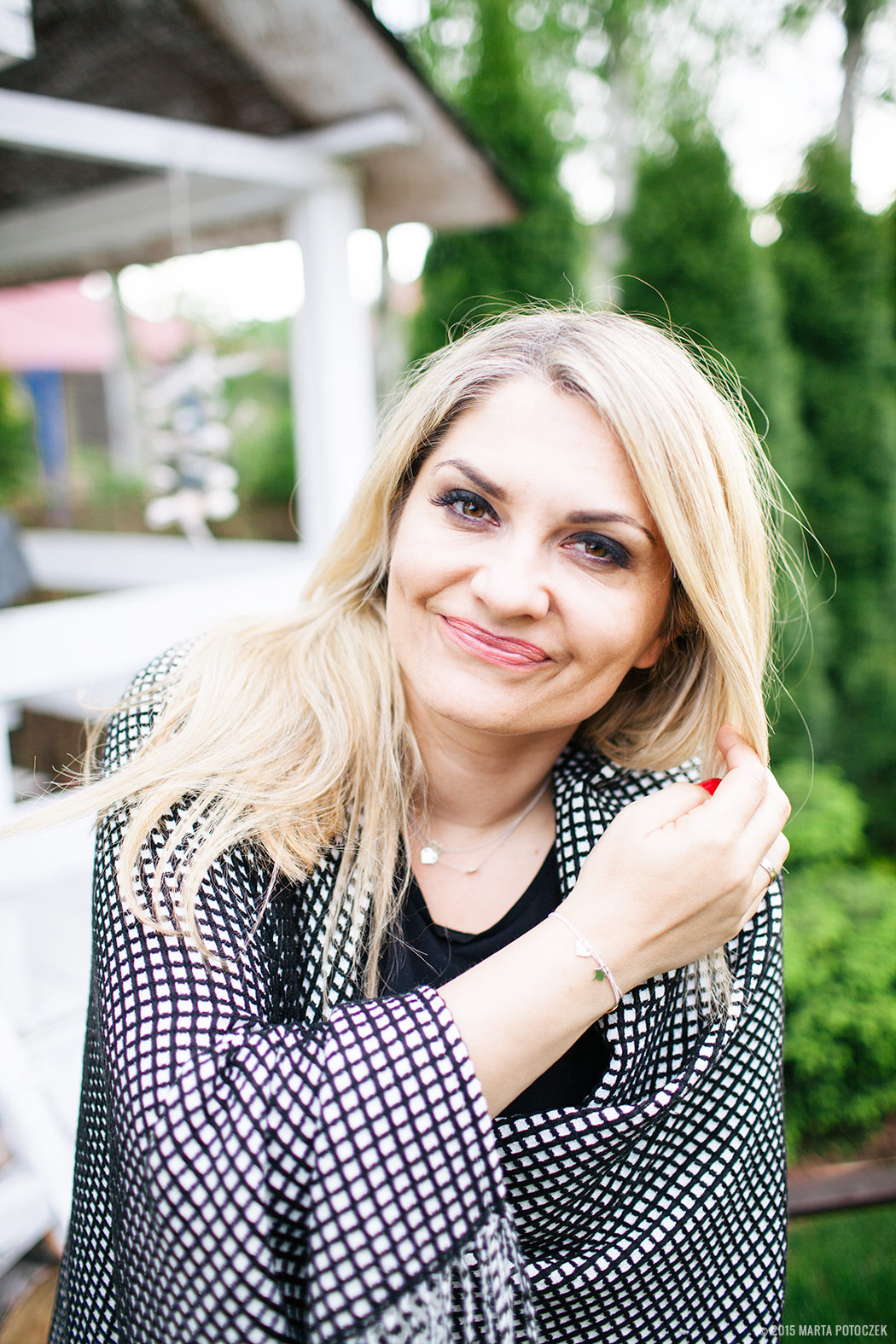 I have a combination skin with huge tendency to pigmentation- so huge I get some when I only think about sun. 😉 I got a fraxel laser done to my face few years ago and it really helped. But still, even with high SPF I get some now and then.
Before my diet change I used to have breakouts all the time, I felt like a teenager that was thirty. Clean eating helps so much, as does drinking a lot of water. But it turns out the most important factor was taking great care of my skin. Really good make up removal made huge changes to the way my skin looks. I must say I had three, literally three little breakouts in the last six months. But there was not even one day I let myself go to bed without the whole- cleaning, exfoliating, night cream routine. Me! I still can't believe it. I was the lady that had a tendency to wake up as a panda 😉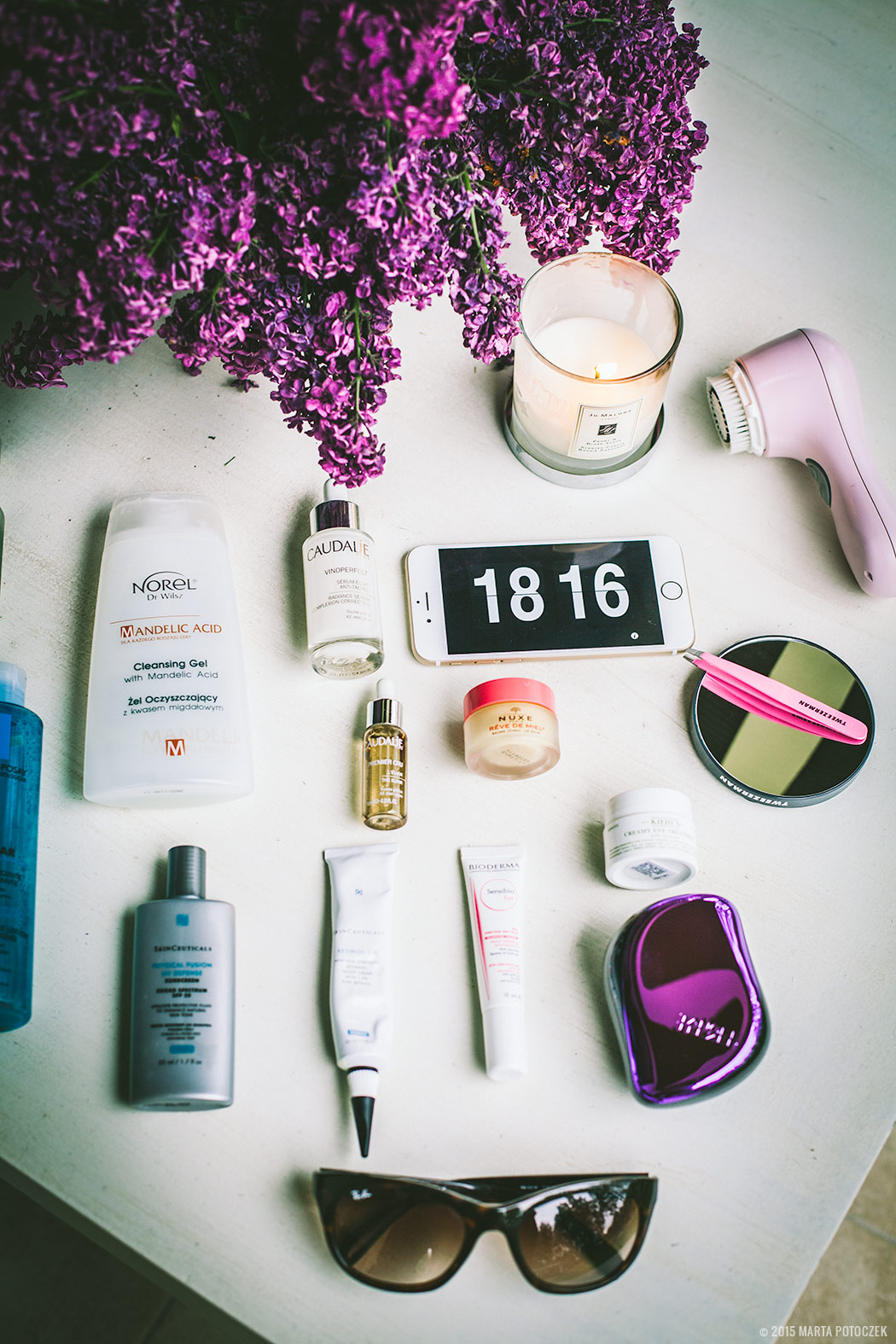 Lots of my friends told me to start writing about the cosmetics I use and how I like them. Why not, I thought. In the beginning it was just nice to see if I can stick to the routine and break my bad habits. Now it became a true pleasure. I've never heard so many hellos starting with "Wow Marta, you look so great" in my whole life. It feels so nice to look so much better than when I was 25 or thirty. I got so vein I even started taking selfies. 😉 But enough about me. I guess you're more interested in the things I use 😉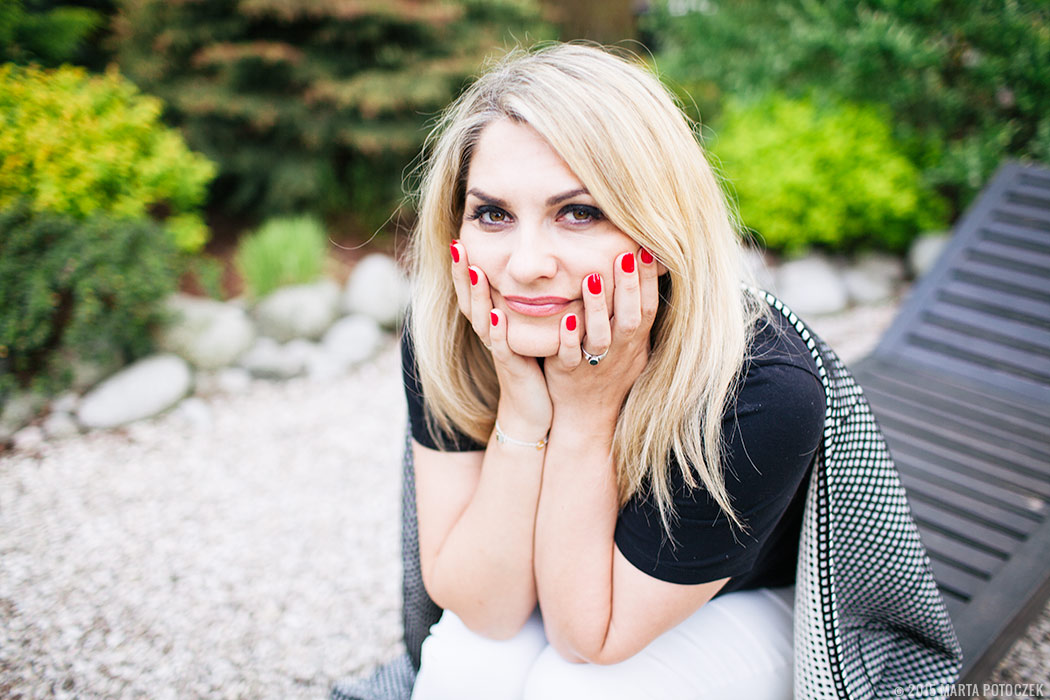 First thing I must write about is Clarisonic I read all the raves how amazing it is and bought one in the beginning of February. Yes I will rave too. I was never able to have my skin so clean with cotton pads and any make up removers. I use it twice a day, exept the days when I use exfoliating masks. I feel like I just had a great scrub all the time.
I don't use the gel Sephora sells with the device. I tend to stick to two cleansing gels- Norel Mandelic Acid or Effaclar by La Roche Possay Love them both. Then I use Effaclar Lotion. It's the same for morning and night.
Then in the morning I use four drops of Caudalie Elixir followed by Caudalie Vinoperfect Radiance Serum I discovered Caudalie some time ago and have fallen in love with its amazing products. I will have to write a whole post about some of its cosmetics I discovered. But back to next step. If I am going out I will use this base by Skin Ceuticals
It's so light, with SPF 50 and evens the tone of your skin. One of my best finds! For eyes, if my skin is really dry I tend to use the same rich eye cream morning and evening. The best one that works for me is Kiehl's with avocado. Looove it! When my skin is normal I also I use lighter cream by Bioderma. For lips it's either Nuxe if I need them matte or L'Occitane. Now I can put my make up on. I will write a different post about my make up favs.
Two more products I must write about: Bioderma Sensibio I use for removing my make up- mostly eyes. So gentle, test does the job so quickly. The other is Beauty Elixir by Caudalie– it's a refreshing mist, take makes your make up glow.
SO in the evening I'll use Bioderma for removing make up from my eyes, Clarisonic with one of the gels for cleaning all the make up and dirt from the skin, tonic to get the ph right, and Kiehl's for my eyes. Add few drops of Caudalie elixir. And then I usually use Skin Ceuticals Retinol– I find this cosmetic the best I have ever used in terms on seeing results. My skin feels plump and firm in the morning, what more can I ask for 🙂 I started with 0,3%, now I even use 1%. It can irritate your skin in the beginning and you need to wear high SPF after using it.
Whoa, I guess it's enough for the first post, huh? Let me know if I was any help!? Hugs.
Marta