Last week due to Gaba being sick and staying home we spent some time baking a few recipes. This cake was one of them. It's so much fun teaching her how to bake! This cake is best eaten when completely cold. It's also amazing on the next day.
Recipe comes from "Nordic Bakery Cookbook"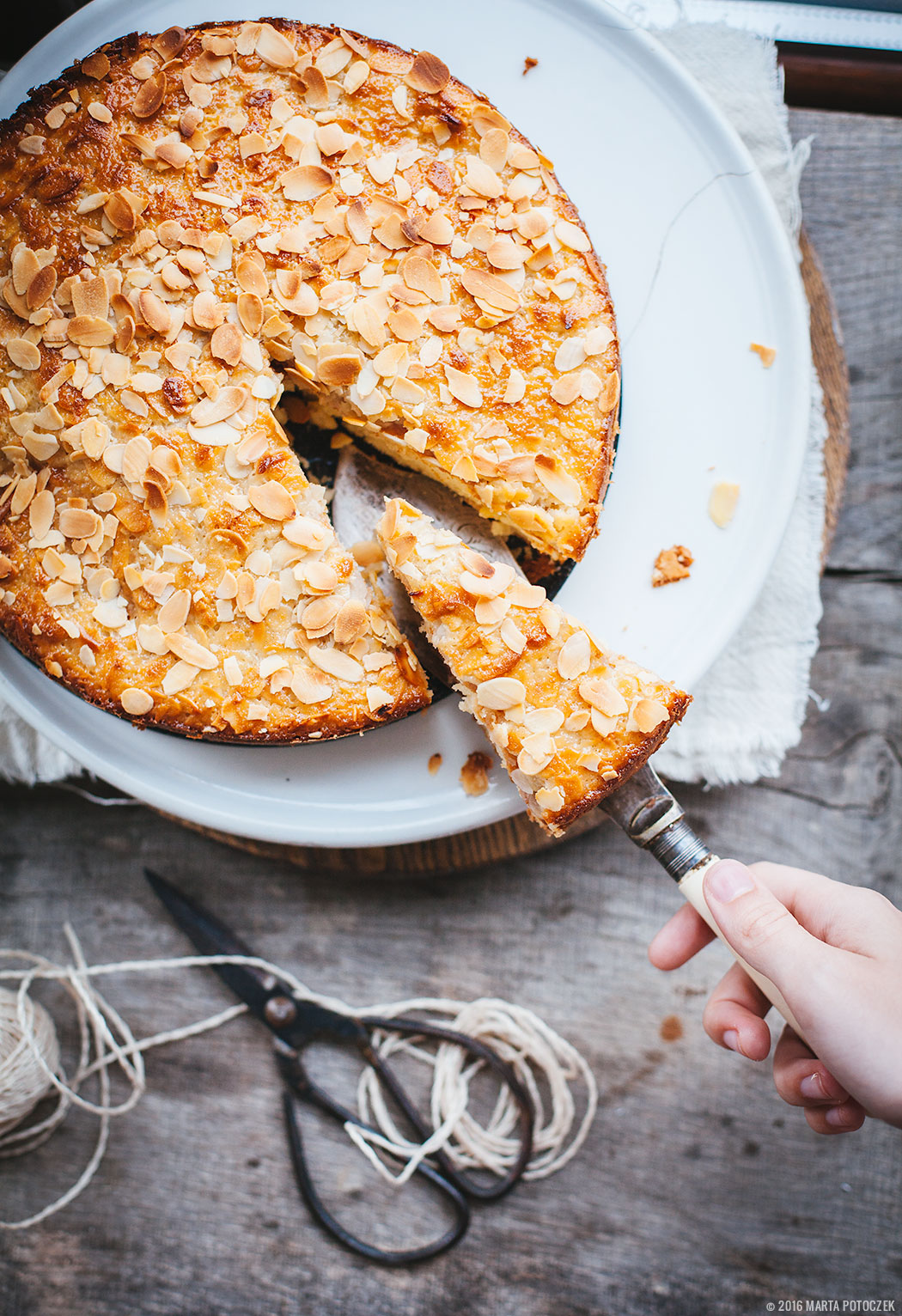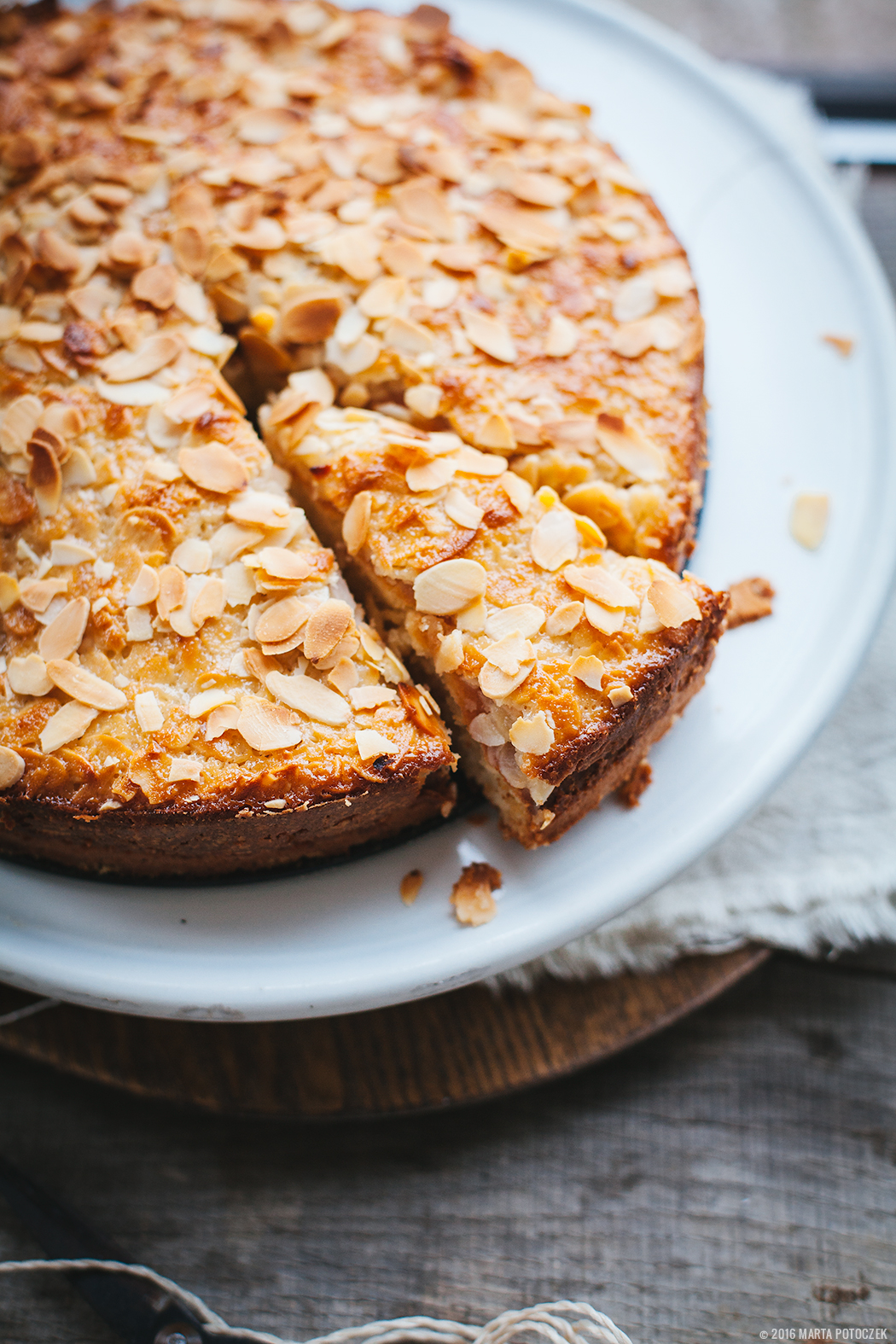 RECIPE – TOSCA CAKE
4 eggs
170g caster sugar
100ml full fat cream
100g unsalted butter, melted, cooled
2 tsp vanilla extract
2 tsp baking powder
260g plain flour
topping
75g unsalted butter
75g caster sugar
100ml cream
25g plain flour
100g flaked almonds
Preheat oven to 200C. Grease 29cm springform tin.
Whisk eggs and caster sugar well with electric whisk until mixture is fluffy and lighter in colour. Gently fold in cream, melted butter and vanilla bean paste.
In a separate bowl sift flour and baking powder together, fold into the egg mixture. Pour mixture into cake tin and bake for 30-35 minutes.
While cake is baking heat Tosca topping ingredients(leaving a handful of almond flakes) in a saucepan over low heat, mix well and bring to the boil.
Once cake is cooked remove from oven and gently spread Tosca topping over the top of the cake, return to the oven for a further 15 minutes or until the topping is golden in colour and slightly caramelized. When you see the topping is starting to become golden sprinkle additional handful of almond flakes on top.
Cool, slice and enjoy with a cup of coffee!