Gaba came back home from her another vacation with her BFF and something has changed in her palate, she tried eating some arugula(rucola) and she liked it. Yay!! (she's "I'm no rabbit to eat lettuce" kinda girl). She loved this salad, so I decided to share it with you- it's sweet thanks to grilled peaches and the dressing so maybe your kids will go for the green too.
This summer is one of the hottest in Poland in the recent years so Polish peaches are really good this year. This weekend is all about peaches for us- peach galette, peach salad, peach pops and some just eaten raw, their juices running all over your face. Perfect August, isn't it?
The recipe is just guidelines, use as much of the ingredients as you wish, my quantities serve three people for lunch.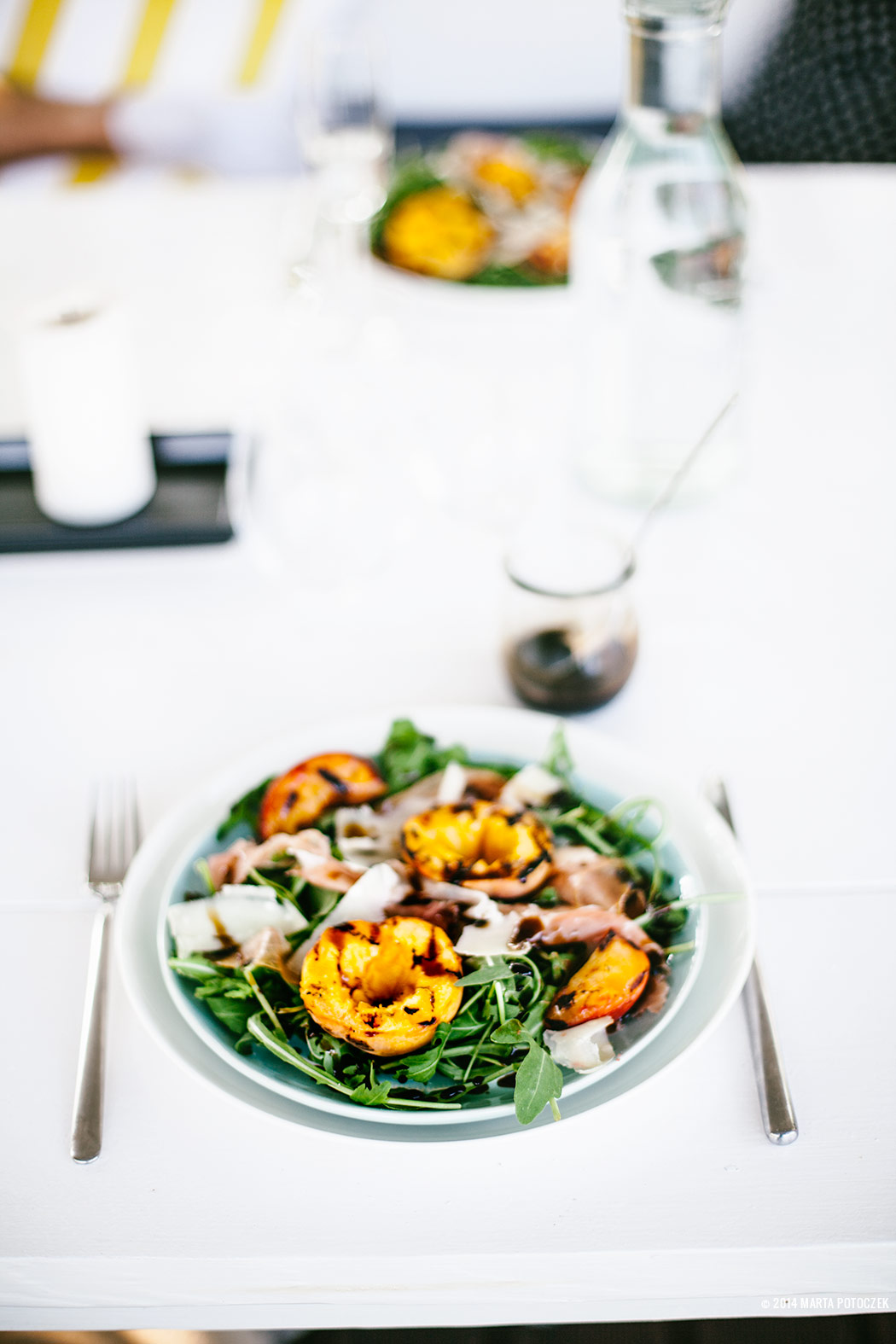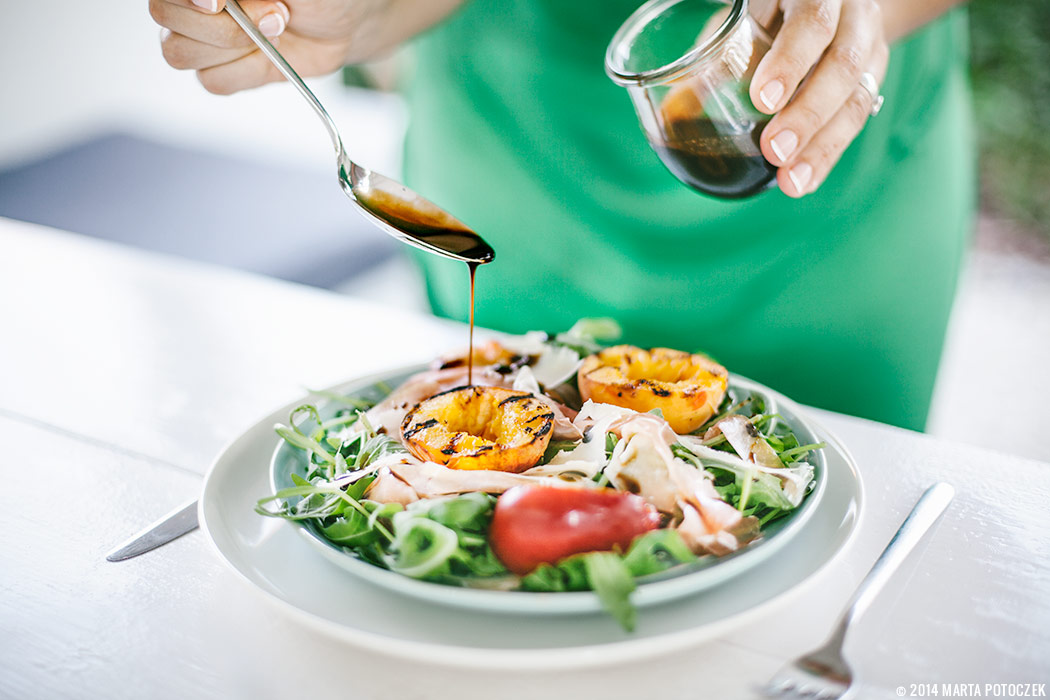 RECIPE – GRILLED PEACH SALAD WITH PARMA AND PARMESAN
5 peaches, stones and halved
3 cups arugula (rucola)
100 g parmesan chesse, shaved with fruit peeler
150 g Parma ham, thinly sliced
dressing
1 T maple syrup
1 T crema di aceto balsamico
1 T pomegranate mollases
2 T rice vinegar
pinch of salt(I used Maldon)
Preheat your grill. I use my gas grill in the garden and preheat it to 250C/480F and grill the peaches skin side up for 5-10 minutes. They have to caramelise but still hold their shape, all depends on the ripeness of the fruit you have got. Let them cool a bit. Arrange arugula, peaches, parma and parmesan on the plate. Shake all the dressing ingredients in a jar. Pour on a salad. Enjoy