Hello November! I was surprised to see a sunny day today. Sick husband at home, his viruses trying to take over my body, I was sure I was about to face some ugly clouds and rain, too. But I saw the sun and decided to cook a warming and soothing soup full of healing powers. The magic soup! I went to the garden and took some kale. I decided to cook with cavolo nero but regular curly kale will also be fine. It was magic! We felt better and my good mood was back where it usually is. This soup uses cooked rice and canned beans, because when everyone in the house is sick you need dishes that are fast and don't need to much of your attention.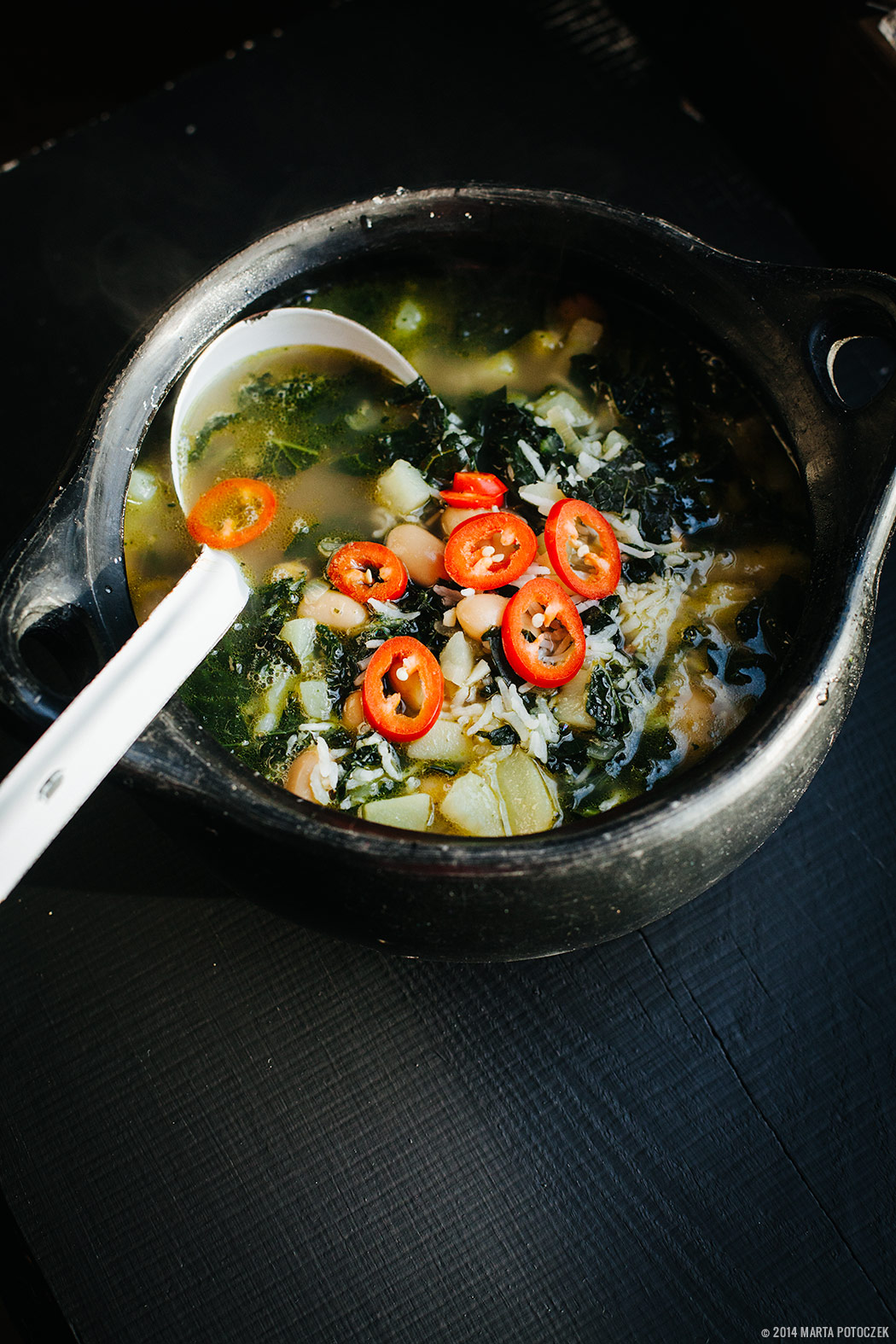 RECIPE – KALE AND BEANS SOUP
bunch of kale leaves, washed and stemmed
1 large yellow onion
2 garlic cloves
200 g white canned beans
1/2 cup cooked rice
2 potatoes
3 cups vegetable broth
1/2 cup shredded carrot and parsley
1 serrano chilli, thinly sliced
olive oil
salt, pepper
Wash kale, tear leaves from the stem and cut into smaller pieces. Chop onion finely, crush garlic. Peel and chop the potatoes. In a pot heat 2 tablespoons of olive oil and add chopped onion. Fry on medium heat of 3-4 minutes, then add crushed garlic. Add a pinch of salt. Add potatoes and fry for another minute. Add carrot, parsley and kale. Fry for another minute. Add some olive oil if needed. Pour broth and let cook for 20 minutes. After 20 minutes add beans, rice, and chilli and pepper. Cook for another 5 minutes. Serve hot.