Everybody knows breakfast is the most important meal of the day. I used to skip breakfasts all the time, though I was convinced that a cup of coffee with milk makes a perfect one. It was a classic scenario, not too much in the morning, huge amount of food in the evening. Now I can't imagine living without breakfast until 9. I usually train in the morning, so I'll have something very light at 7 like a banana and then have breakfast at 9 after my training. I love oats. They are such a healing food. So I usually have oatmeal or granola. Since I have no postprocessed food at my house I make everything from the scratch. I make a huge batch of granola every two, three weeks and store it in a glass jar. Gaba loves it and I'm happy she never eats any crap like those morning cereals packed with sugar and additives.
I will be mean now so look away, I'll be showing you photos I shot during summer. Garden full of fresh berries. Yes, I'm also drooling now 😉 We eat our granola with yogurt and maple syrup now.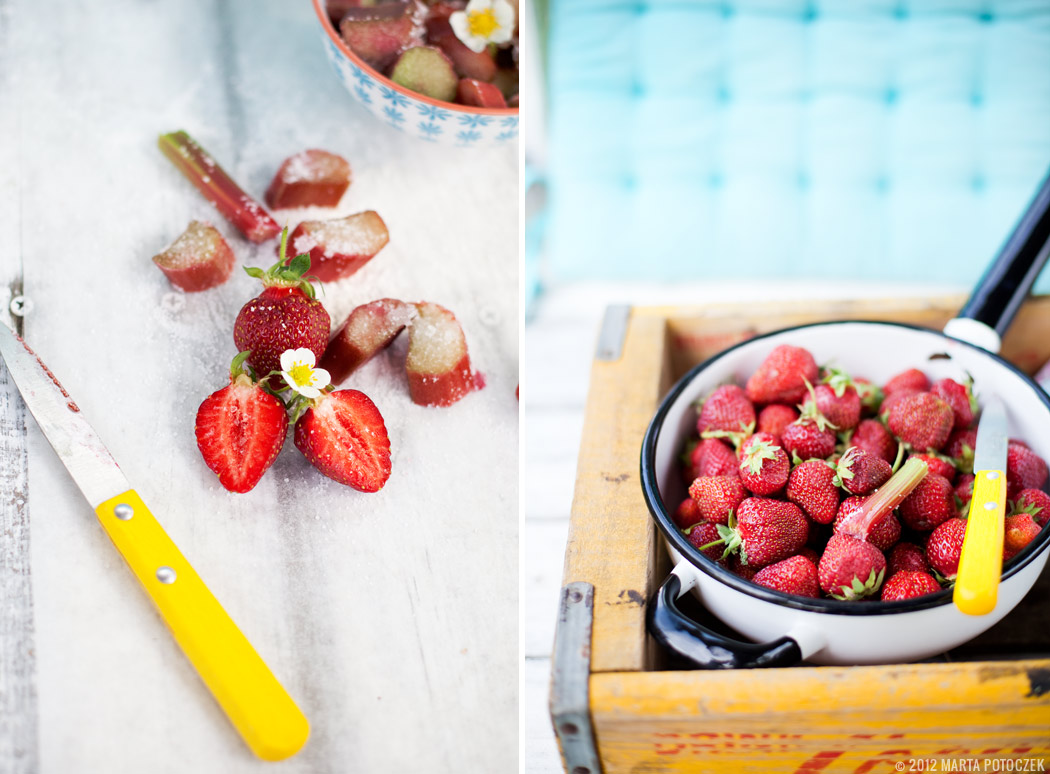 Sorry I know that was not nice.;) I miss summer too. Every time I make my granola I put what I have in my cupboard: I mix different seeds and nuts. So don't rely on what I write here- be adventurous mix different things and see if this is your granola.
RECIPE – GRANOLA
2 cups steel cut oats
1 cup unsweetened shredded coconut
2 cups of mixed nuts and seeds(pecans, almonds, sesame seed, sunflower seeds, flax seeds)
1/2 cup honey
80 ml coconut oil
5 table spoons apple sauce
5 table spoons cinammon
1 tablespoon vanilla extract
Preheat the oven(180 degrees C/356 degrees F). Mix all the ingredients together, rub them well so they are evenly coated. Bake on baking paper until golden. Mix through in the process. It will take around 15 minutes. Cool. Store in a glass container.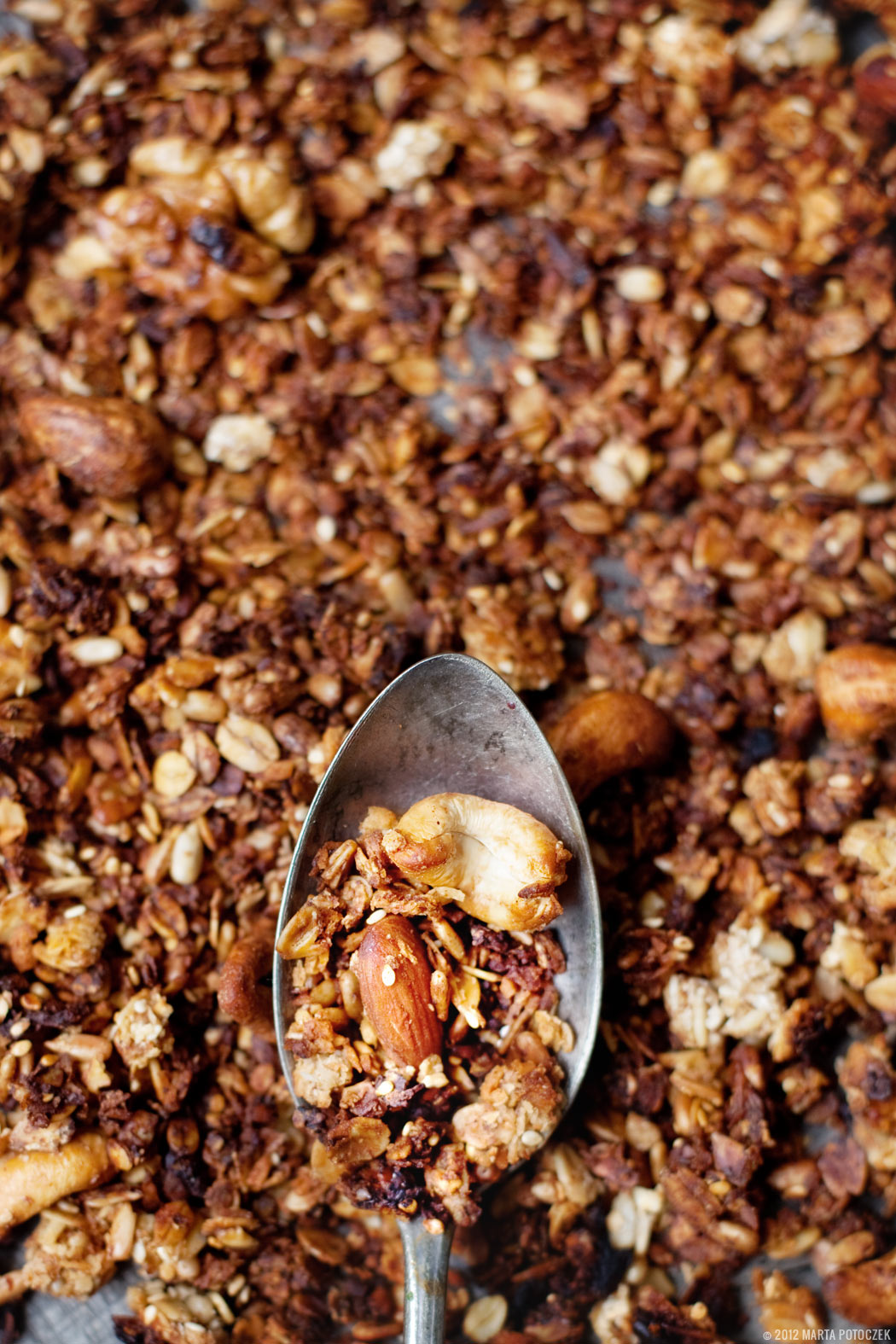 When you're ready for your breakfast add 150 ml yogurt to the bowl, sprinkle with 3 table spoons of granola, add one table spoon of maple syrup and decorate with fresh fruit.