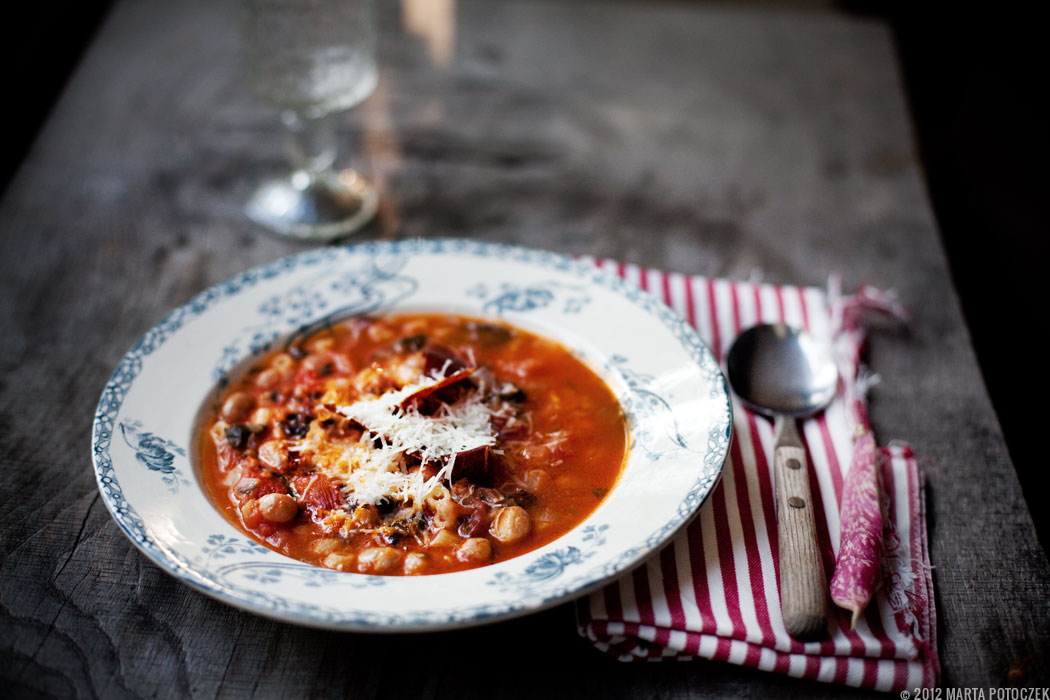 I remember the first time I saw a borlotti bean- it's such an amazing vegetable. You feel like you're going to discover a piece of art in each beautiful pod. I'd grow them for they beauty even if they were ugly in taste. Last year I found a company in my country that sells their seeds and after the danger of last frost I marched into the garden to put them in the soil. I even made them a cute trellis with red and white twine to climb on. They got some good soil mixes with compost and a bit of composted manure and boy they were growing like crazy. Greenfly loved them as much as I did so I kept spraying them with potassium soap with garlic. I won! So here they are- my beauties from this year.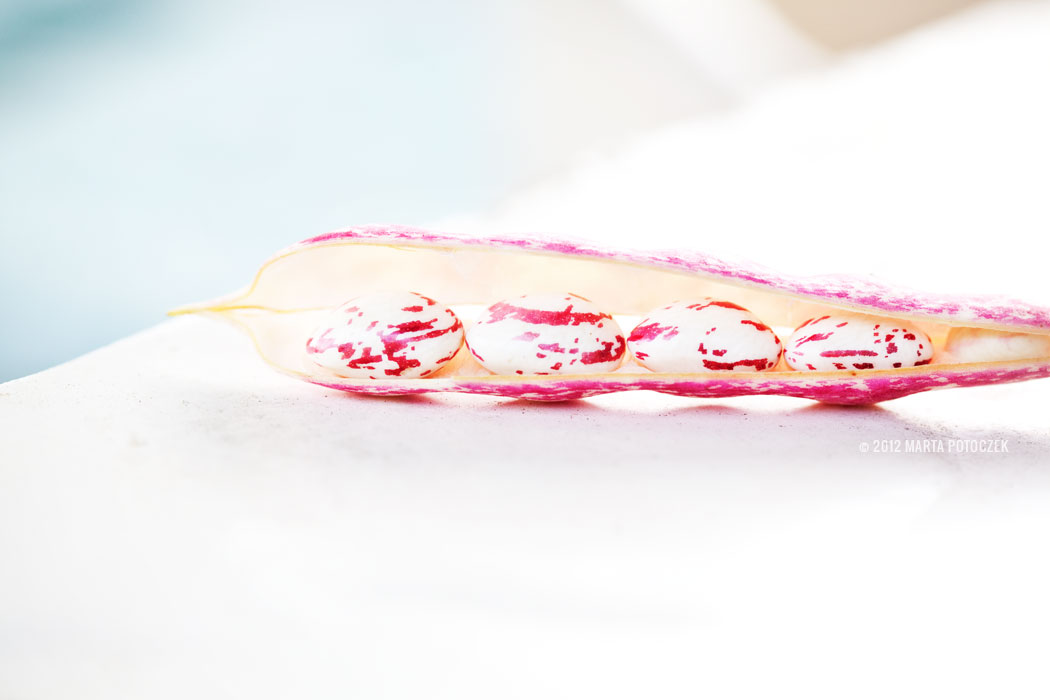 Just as I was admiring them in my garden, I received a copy of Living for my iPad with this amazing stroy of two 90 year old Italians who still grow veggies in their garden. There were some beautiful pictures of the lady shelling borlotti beans and a recipe for pasta e fagioli. I changed it a bit, because I had abundance of Swiss chard and Rainbow chards so I just added lots of it to the stew. I used fresh beef tomatoes then, now I'm using the ones I canned at the end of summer- it's hard to taste the difference. Let's get to work, shall we?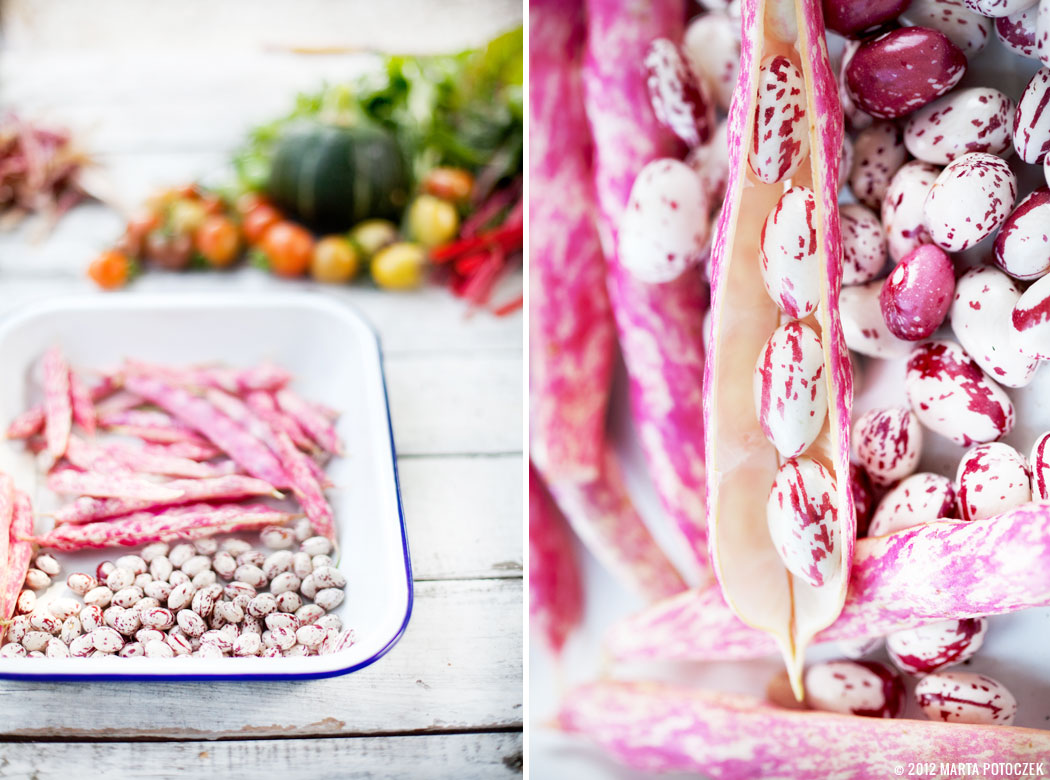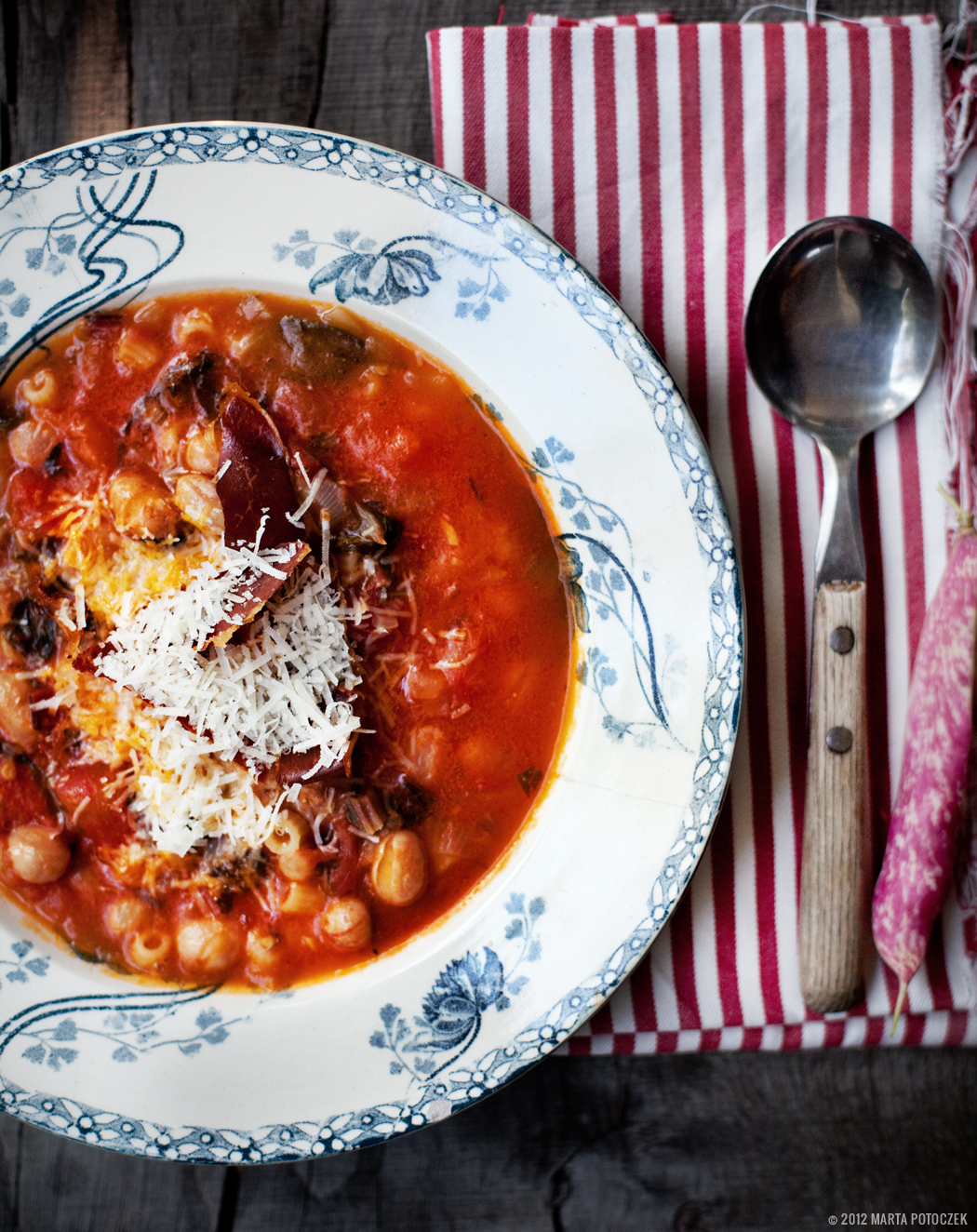 RECIPE – PASTA E FAGIOLI
4-5 cups large beefsteak tomatoes(or canned tomatoes)
1,5 cup shelled borlotti beans (or canned borlotti, or dry borlotti soaked over night)
1 onion
huge bunch of swiss chard
2 garlic cloves
olive oil
parmesan rind
1 cup ditalini pasta
freshly grated parmesan or pecorino cheese
2 cups water
fresh basil
few slices of Parma ham
seasalt, pepper to taste
If using fresh tomatoes, score an x on the bottom of each one and put in a pot of boilibg water for 1-2 minutes. Take out, cover with cold water, drain and take the skin way and chop them.
If using fresh beans or dry beans. Place beans in a medium pot and cover with water, salt and bring to boil, simmer for 40-45 minutes, drain.If not, open the can 😉
Meanwhile- heat oil, add finely chopped onion, garlic and 1/2 teaspoon of sea salt. Cook, stirring for 5 minutes. Add tomatoes, chard, parmesan rind and basil adn water- simmer for around 40-45 minutes. Then add pasta, beans- check if saltiness is fine, if not add more salt. Add pepper to taste.
Meanwhile turn the oven on- 180C/356F and put slices of Parma in on the baking paper. Bake until crunchy, let cool.
Serve stew with freshly grated cheese and few pieces of torn Parma. And fresh bread.