Today I was shooting all day and didn't have time for too much cooking. I didn't have time to plan, do any shopping, so I just used whatever was in the fridge and garden. I love this kind of meals, as they often turn out better than those carefully planned. It happened today too. Or it's always good when you put halloumi in a meal, who knows. And yes it does have zucchini in. The garden delivers few everyday.
I'm writing this halloumi bake recipe fast, as it was very requested in the social media channels. Enjoy!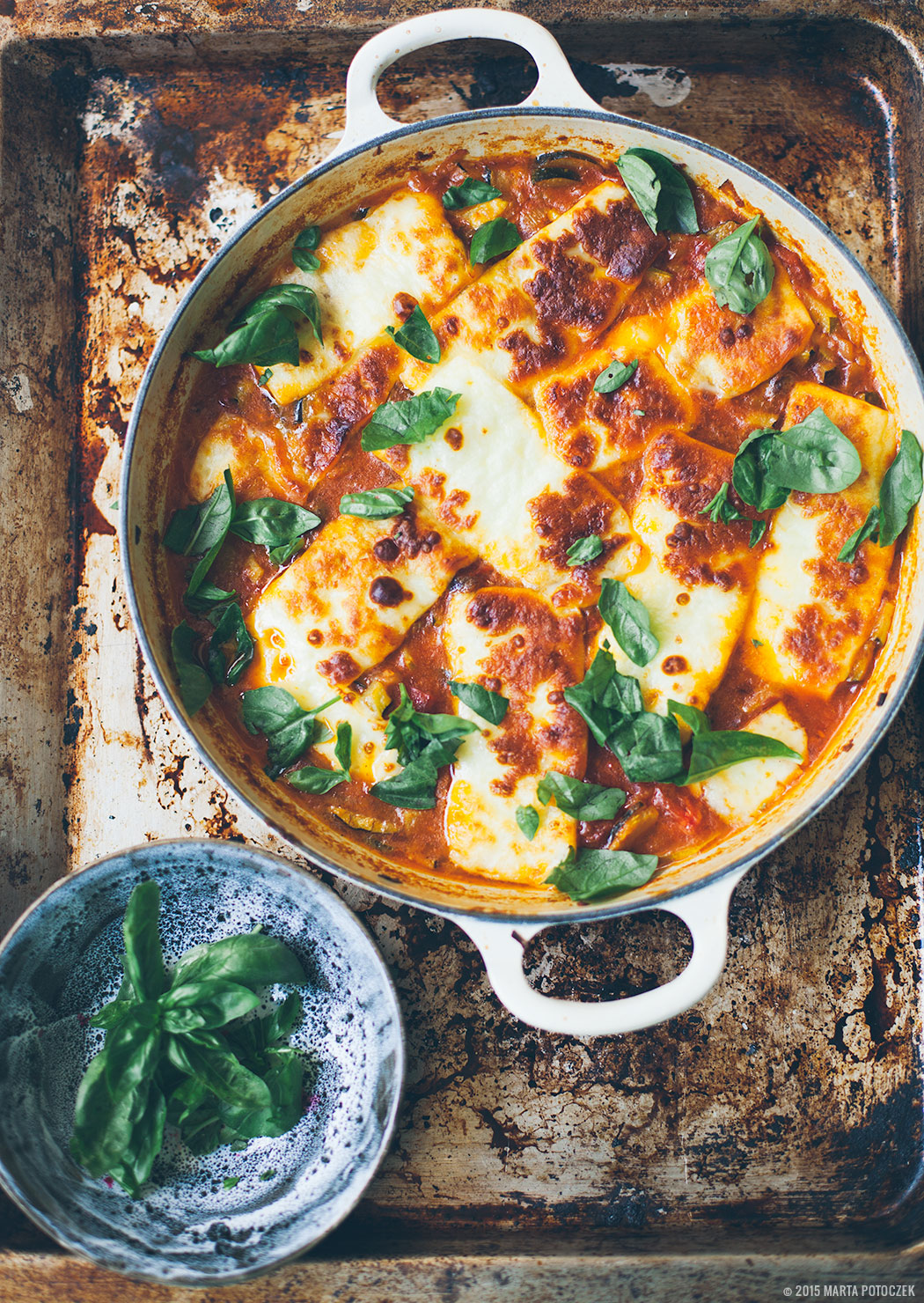 HALLOUMI BAKE RECIPE
3 small zucchinis
4 medium tomatoes
1 onion
one block of halloumi
1 t each, salt, sweet paprika, cayenne
1 T fresh basil, shredded
Heat your oven to 220 C in grill mode. Wash your veggies and cut into small cubes. Cut sausages into 1 cm parts. Put few tablespoons of olive oil in a pan and put onion in. Use pan that can be put into a hot oven. Fry for a few minutes, add sausages and fry for another few minutes, add zucchini and tomatoes. Add salt, turmeric, cumin, sweet paprika and cayenne. Cook simmering for 20 minutes. Cut halloumi into 1/4 inch slabs. Lay them on top of the dish. Put into the oven for a few minutes, until halloumi is golden on the top. Serve with fresh basil on top.