Gaba turned 12 this week.Time flies so quickly as it feels I just held her in my arms for the first time a moment ago. Well she's all grown up all of the sudden and she's shoat hunting Lara Croft style 😉 She's a huge fan of Supernatural tv series and her wish was to have her birthday thrown this way. This year she helped me a lot, making all those DIY things for the party.We had the party in the garden- all the food was served in the chill out zone,all ghost style. There was a bonfire set up to burn the bones of the haunting ghosts(the "bones" were wood logs painted white(with eco chalk paint) hidden in the garden- our guest were supposed to search for them). After the bone burning girls baked marshmallows on sticks. There was also a hunter skill training centre with diy archery target and lots of weapons to train with.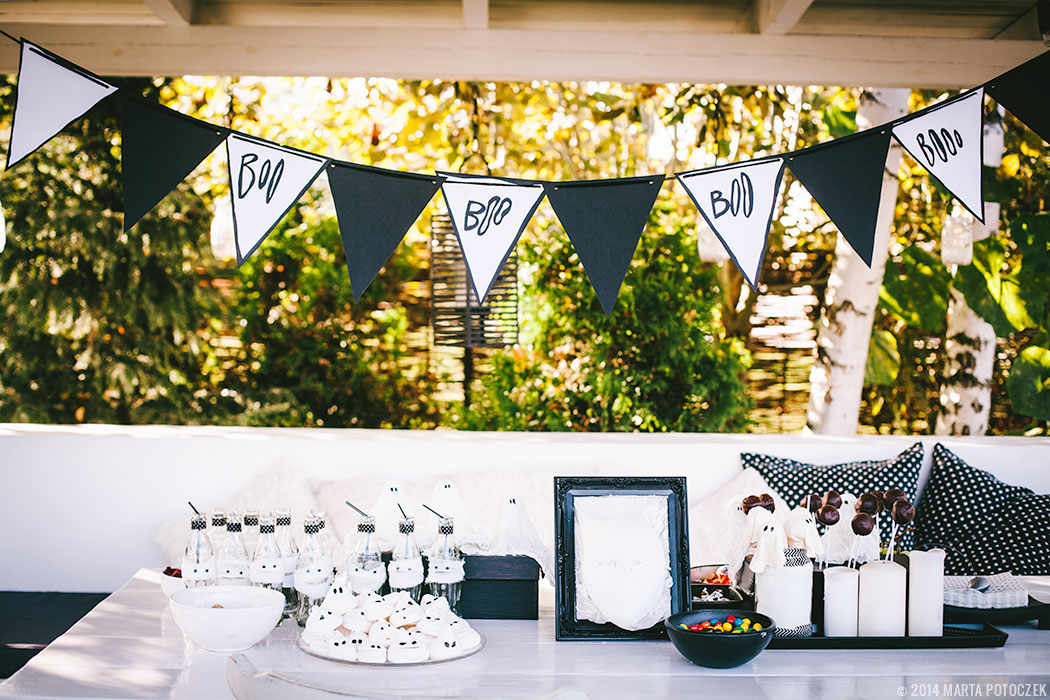 We made this scary Boo banner with black and white cardboard and good felt pen.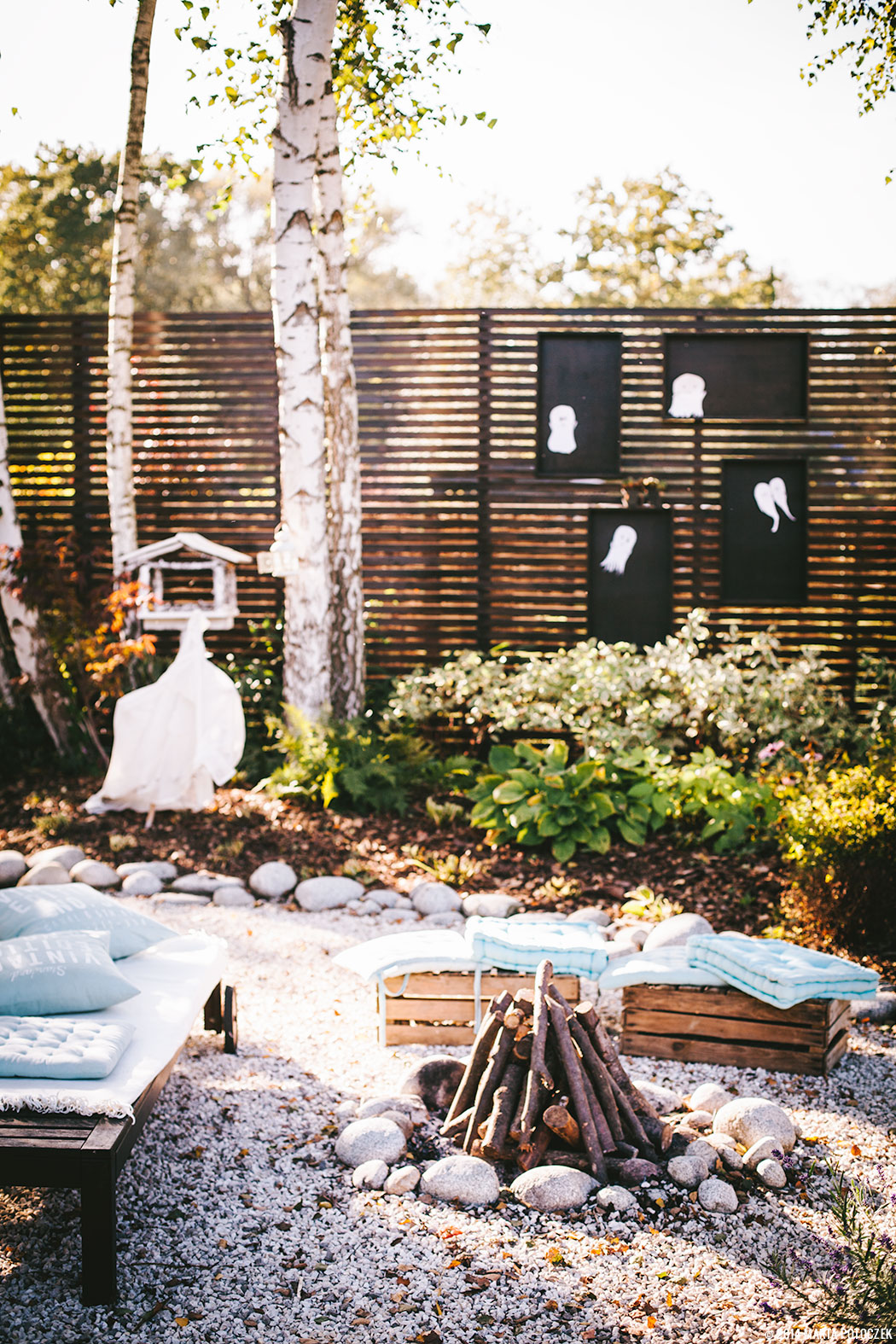 Gaba drew and cut the ghosts and the background and we fled them to the boxes. Bonfire with seats made from old apple crates.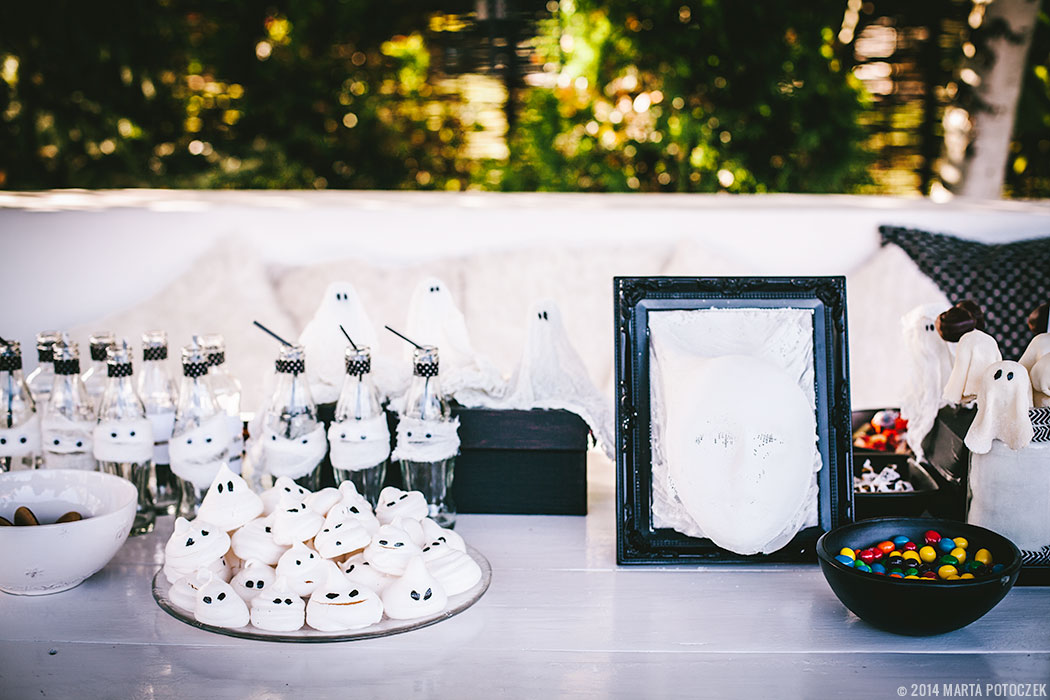 Scary face was made from old black frame, cardboard mask and cheesecloth. We glued it all together and painted it all with a chalk paint mixed with corn starch.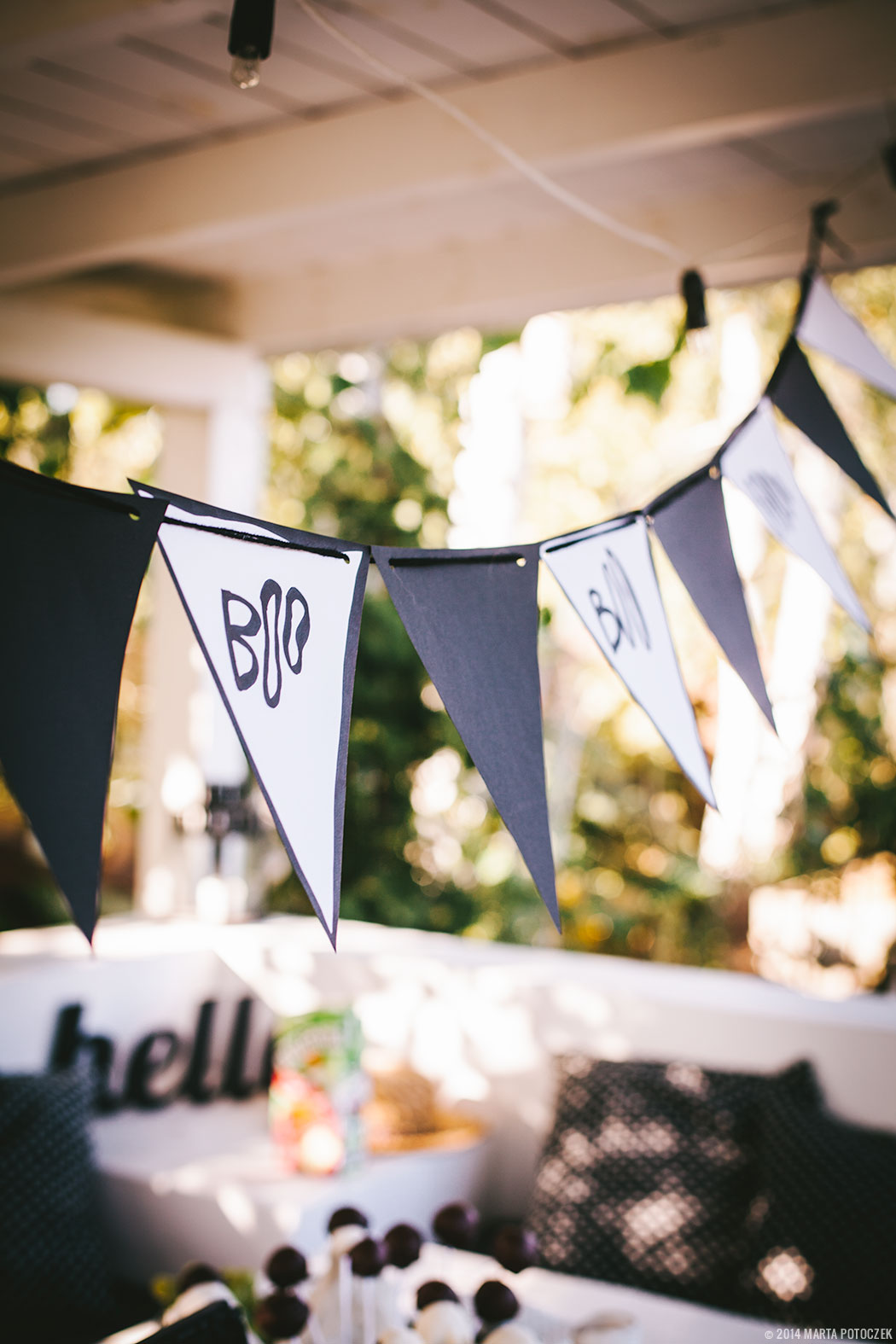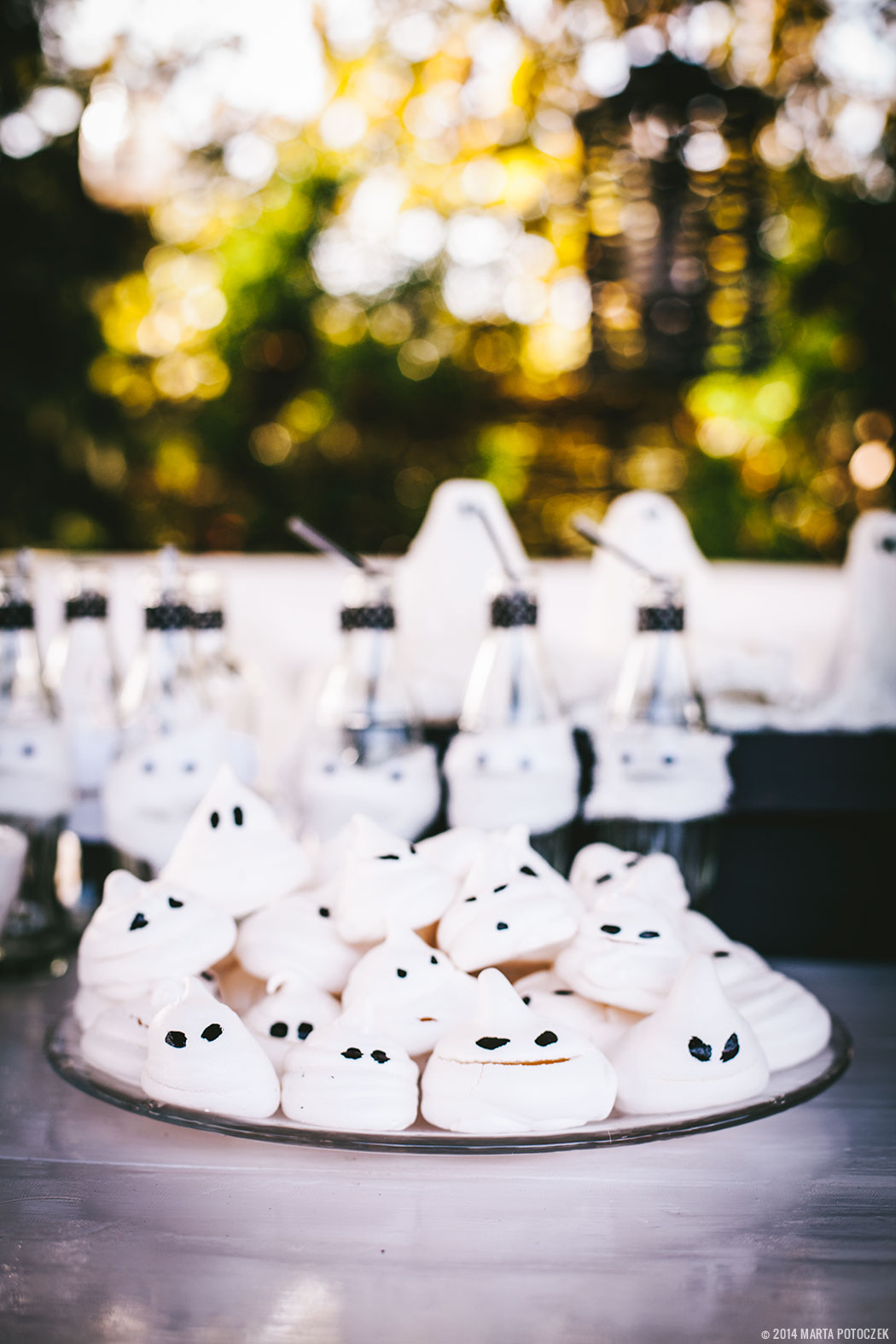 Ghost meringues – baked from 6 egg whites and 400 g of confectioners sugar and shaped with piping bag fitted with a 1/2 inch (1 cm) plain tip. I baked them for 1,5 h in 100 degrees C. Gaba painted the eyes with a very thin brush and edible paint.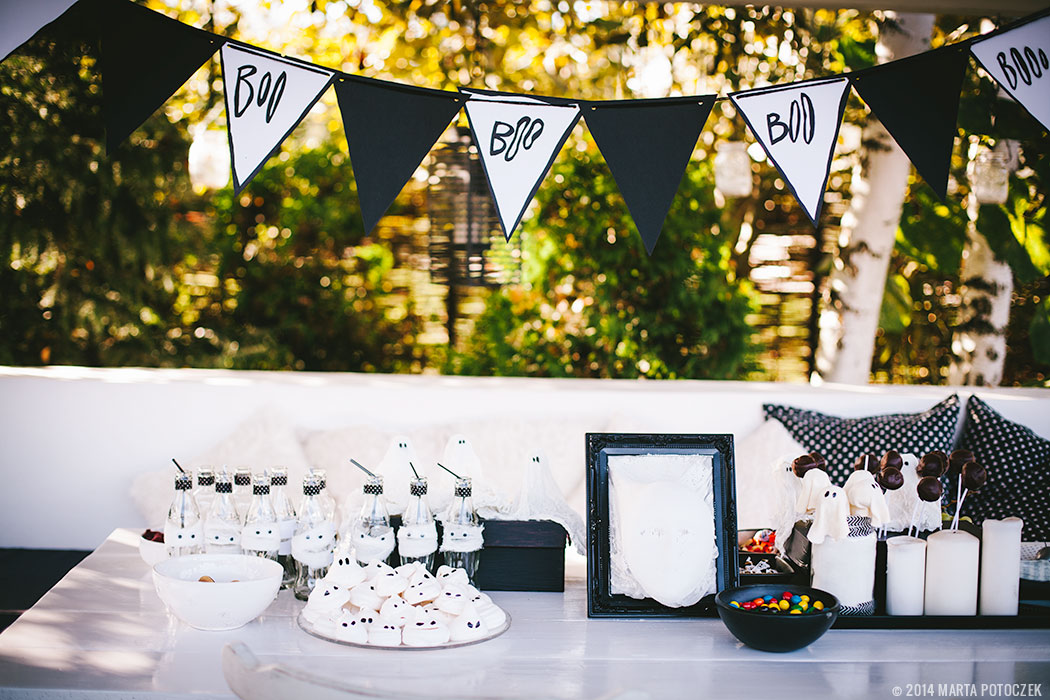 Ghost bottles were made from old glass coke bottles, torn cheesecloth, wash tape and plastic eyes.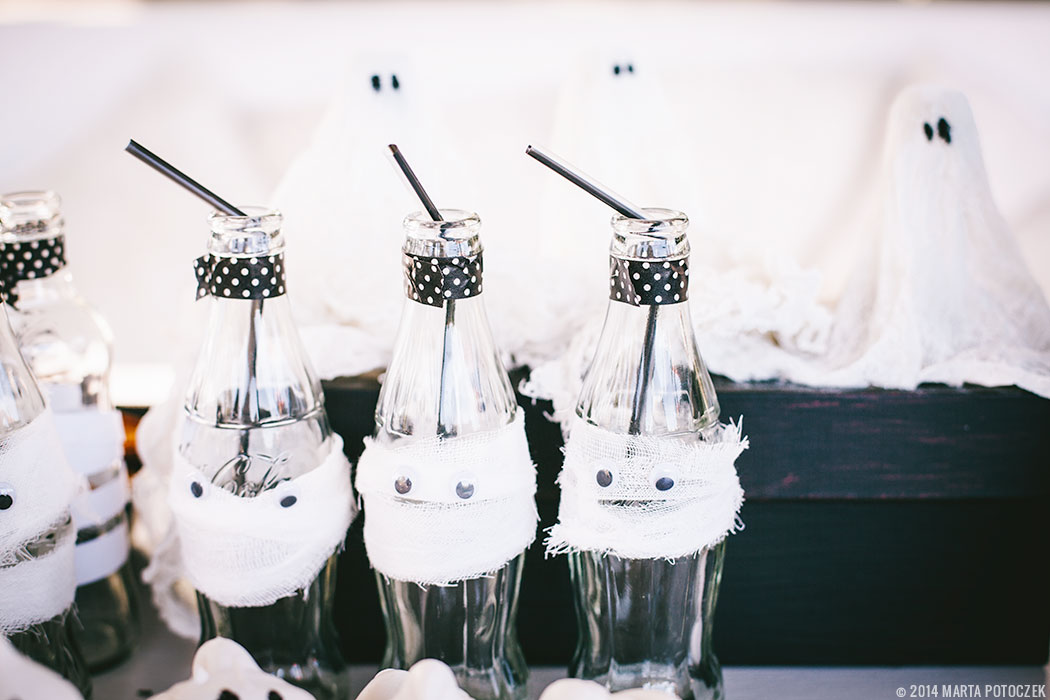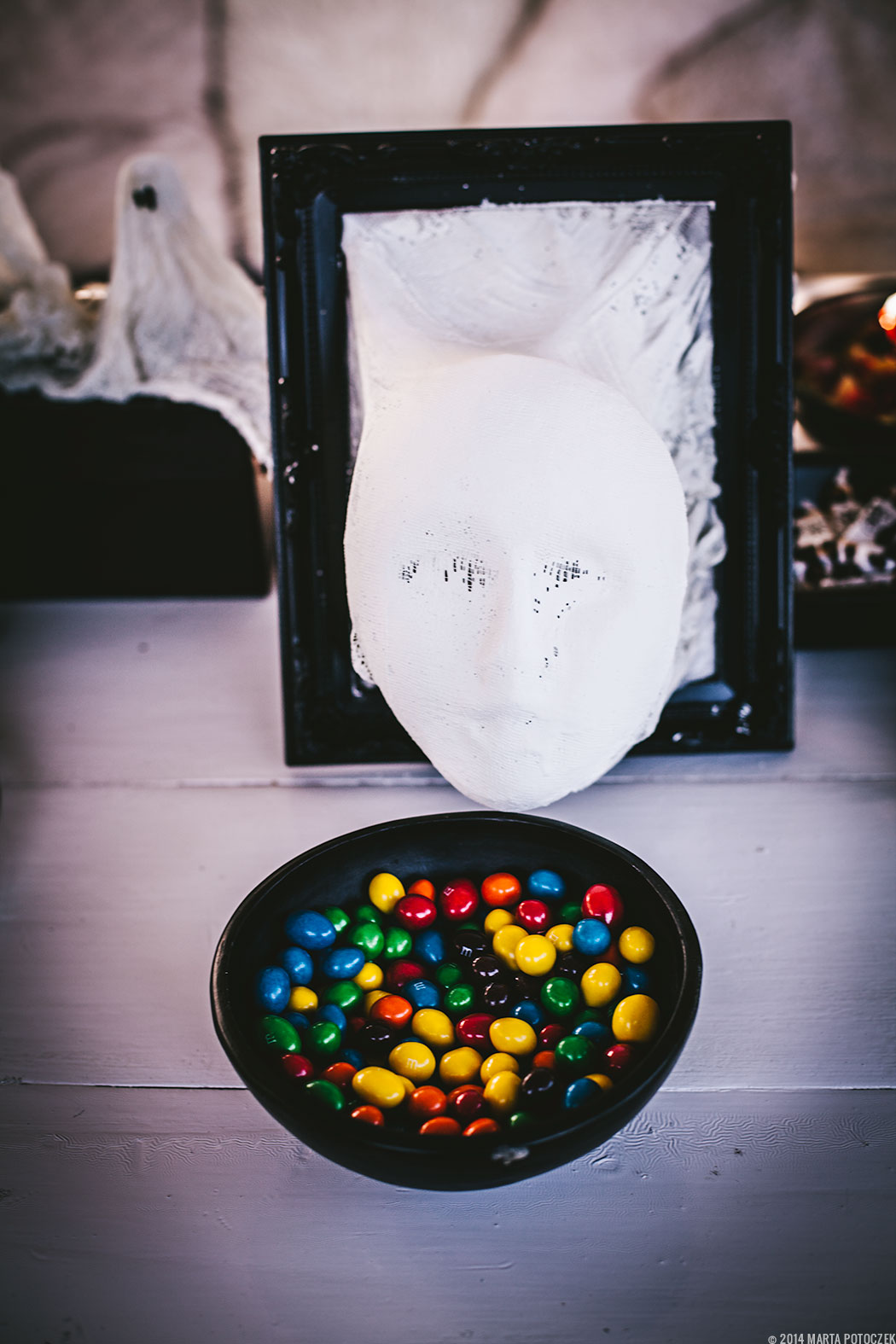 Ghost cake pops were made from simple chocolate cake, crumbled when cooled, then I added few tablespoons of butter/sugar/vanilla frosting and formed the balls. Put a stick in and dipped some in chocolate/butter ganache. Others were dressed in circles of white rolled fondant shaped into ghosts. I painted the eyes with edible paint with a very thin brush.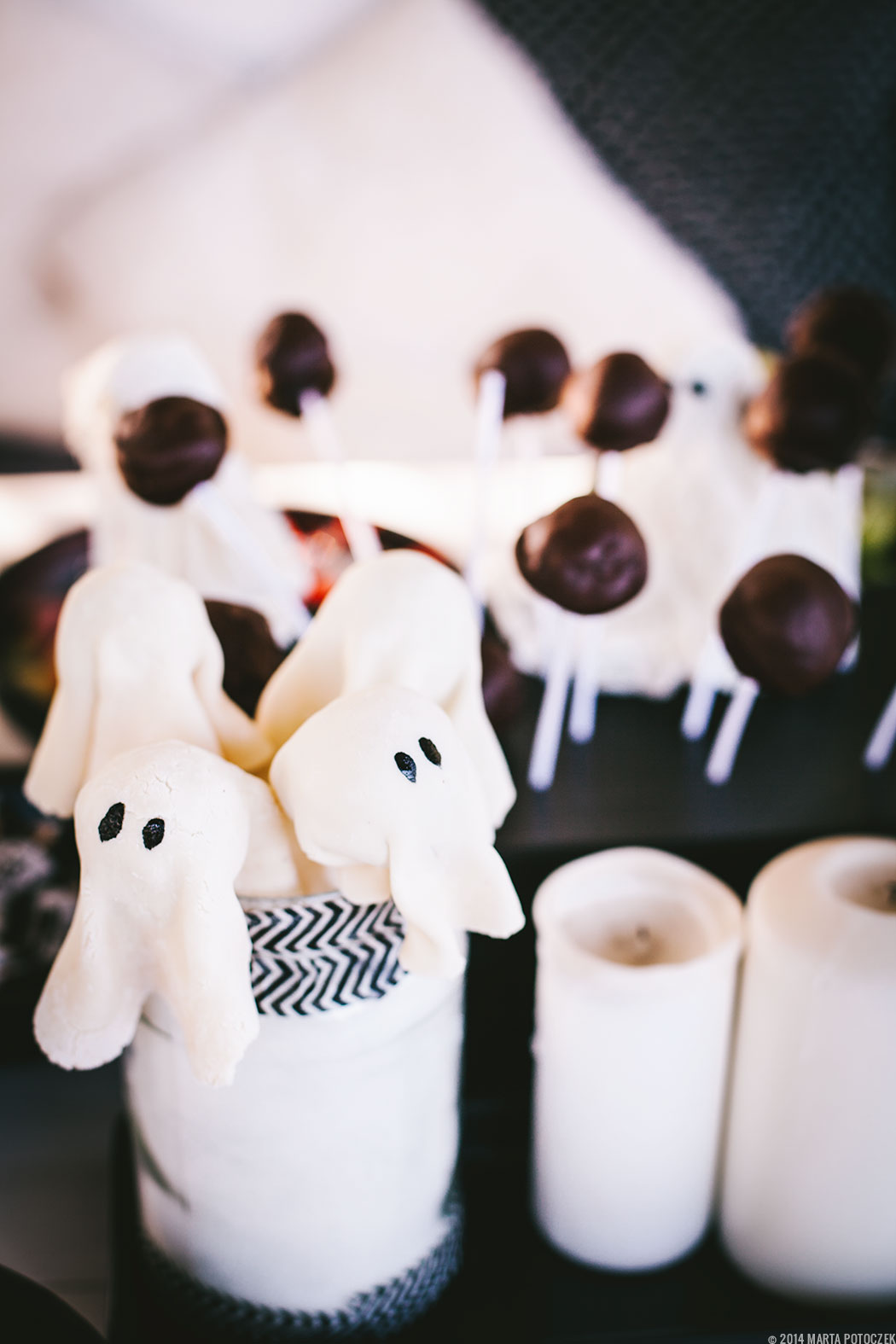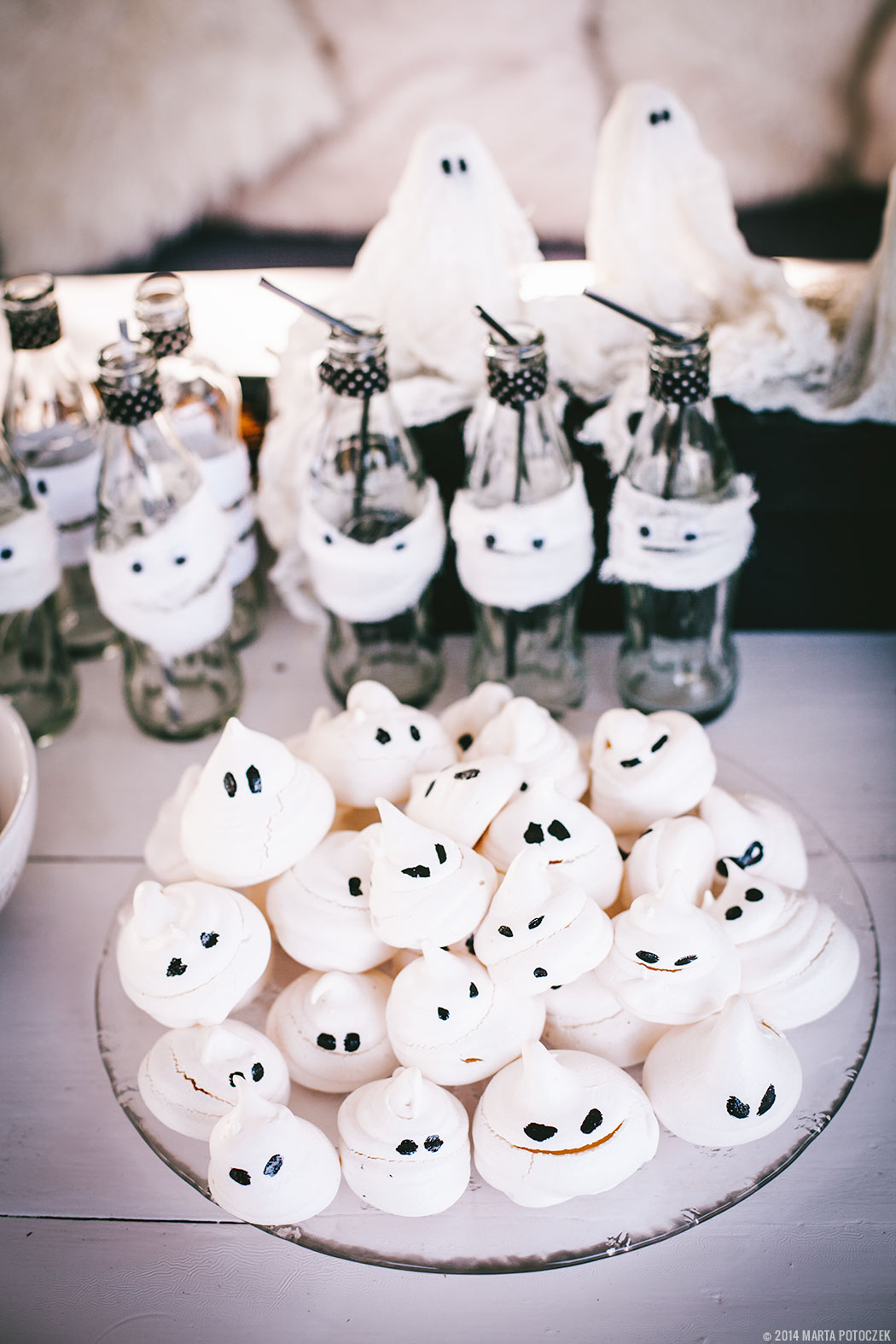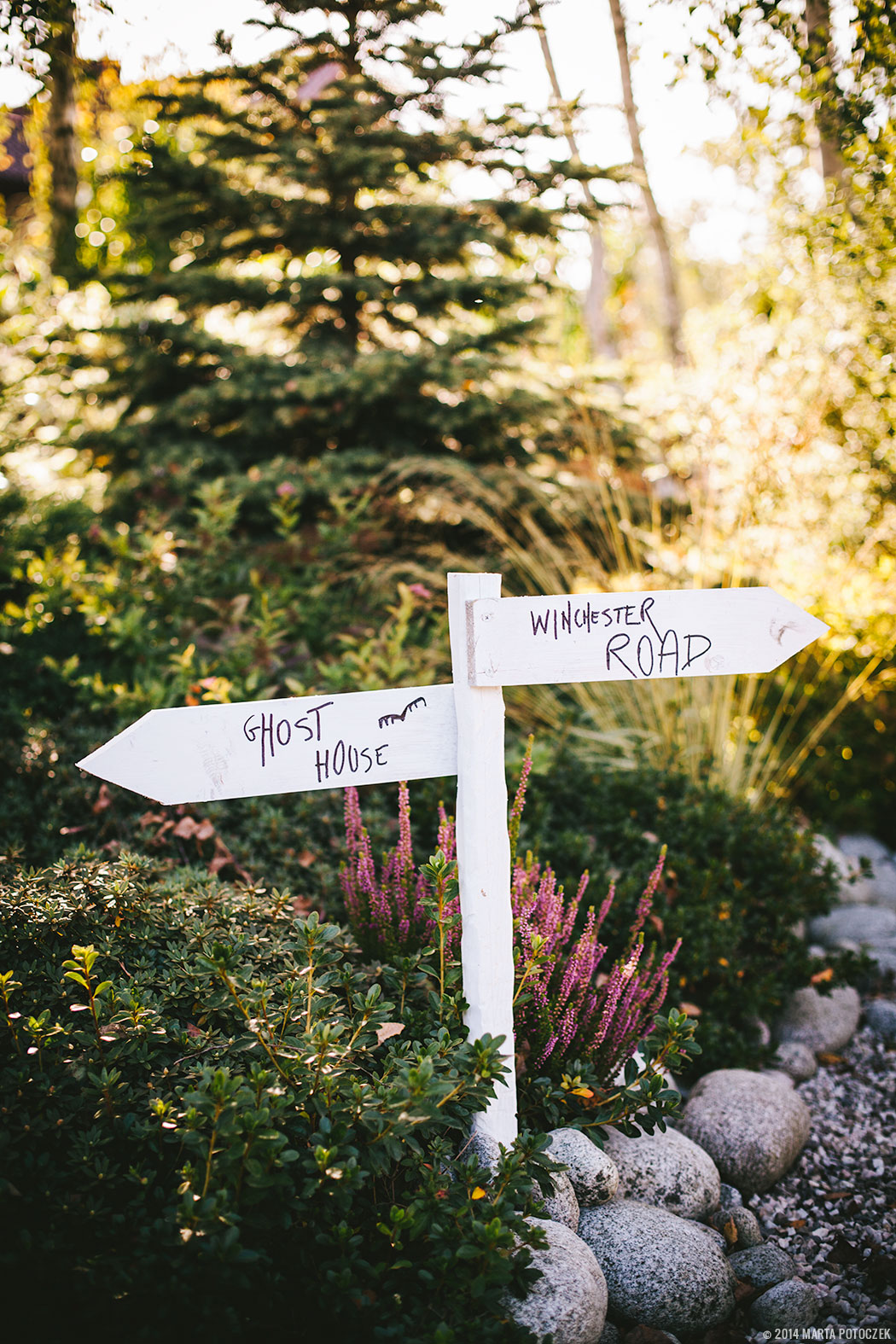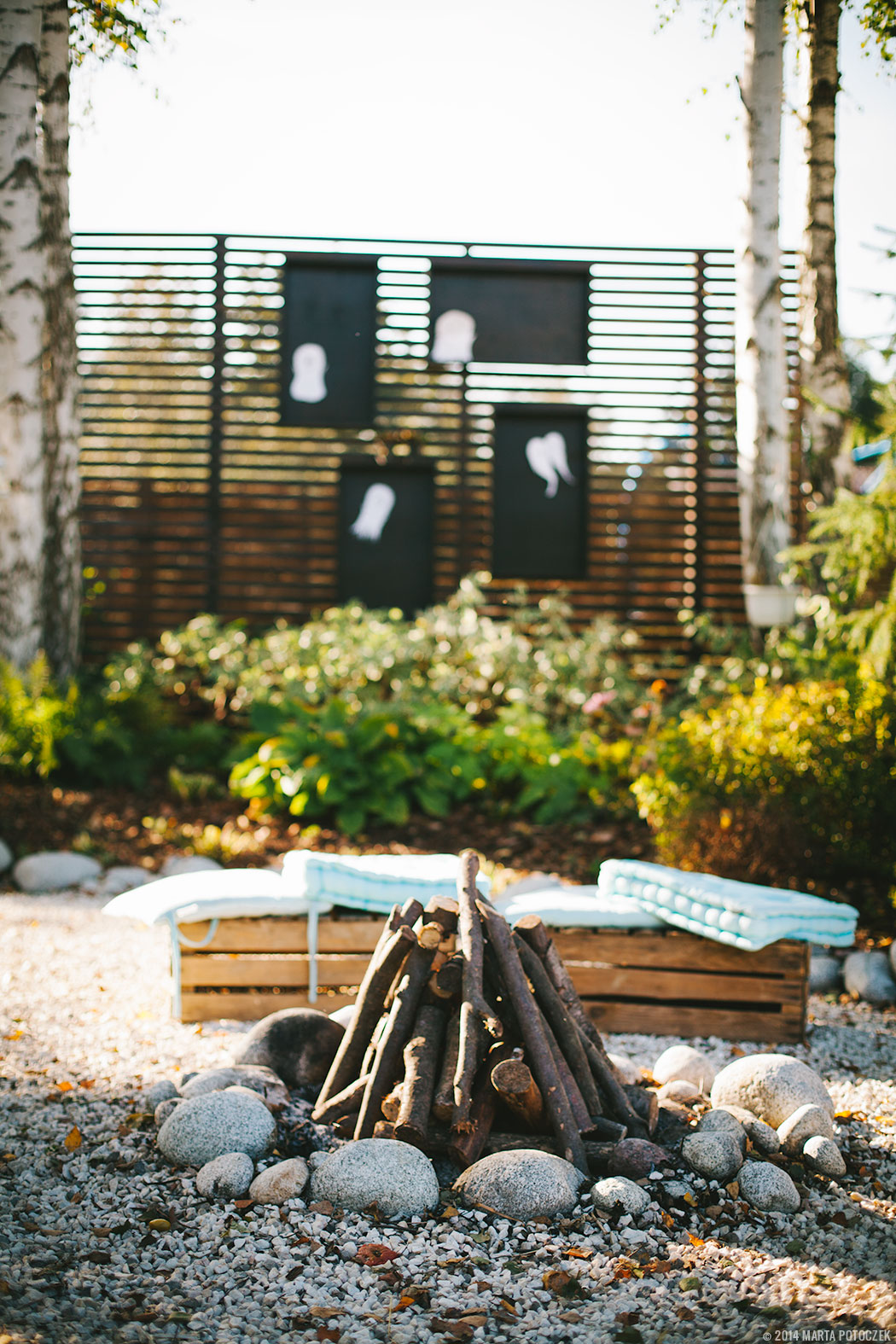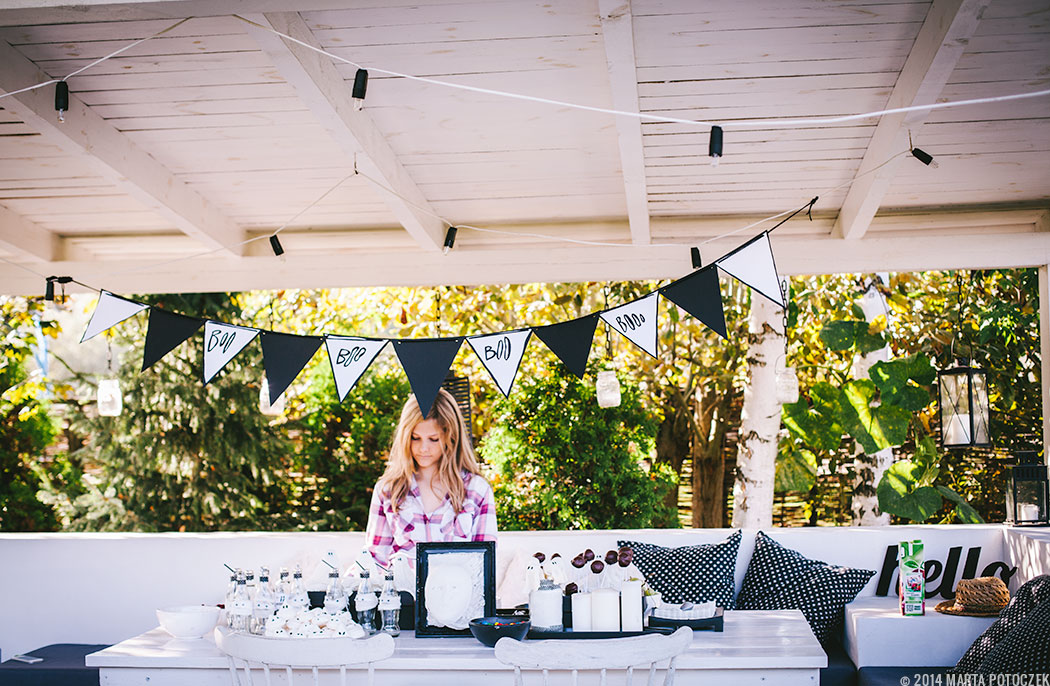 Michał made this diy archery target, Gaba and I painted it. Since my little girl has tons of weapons(go figure, she's a little Lara Croft this one) it was lots of fun!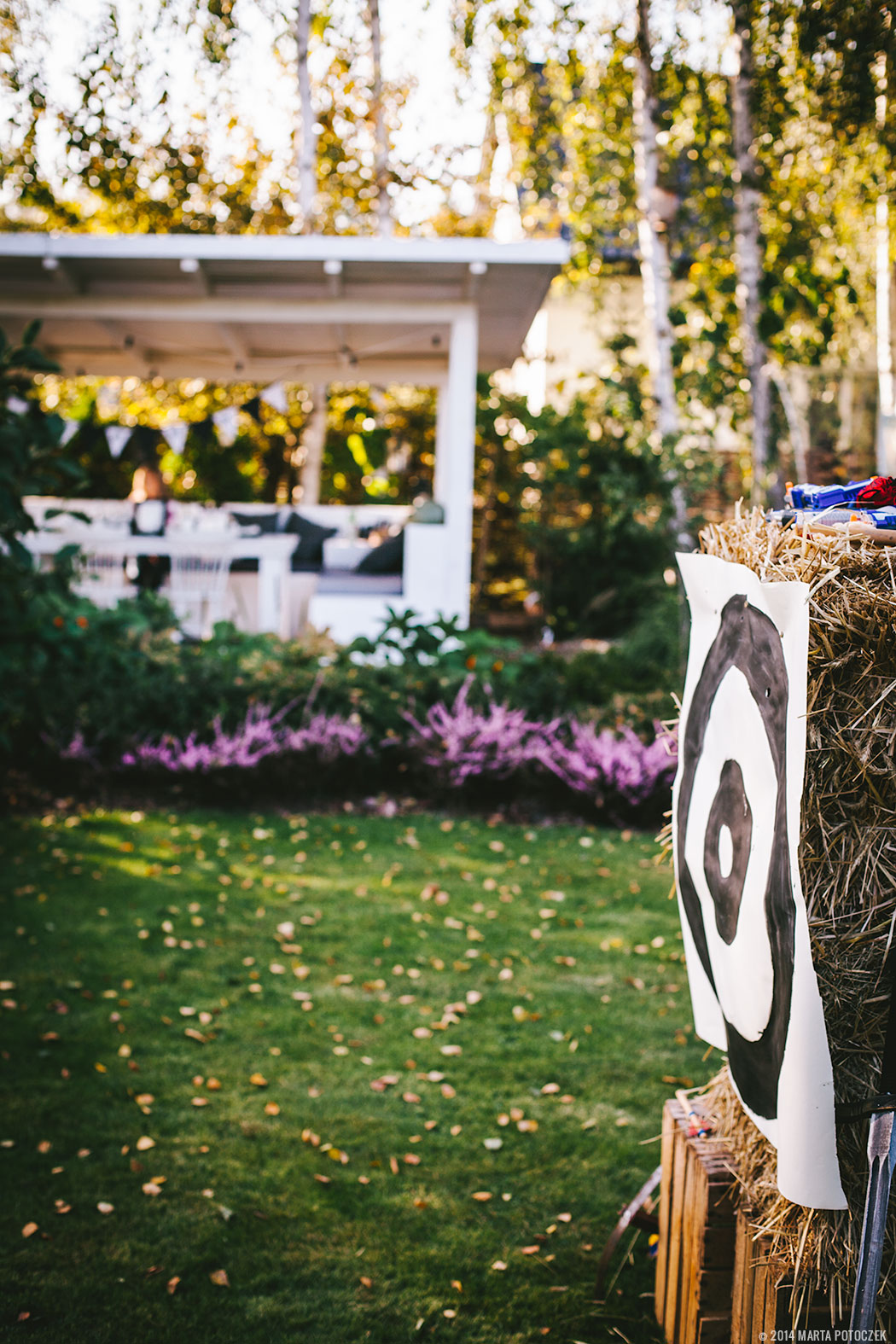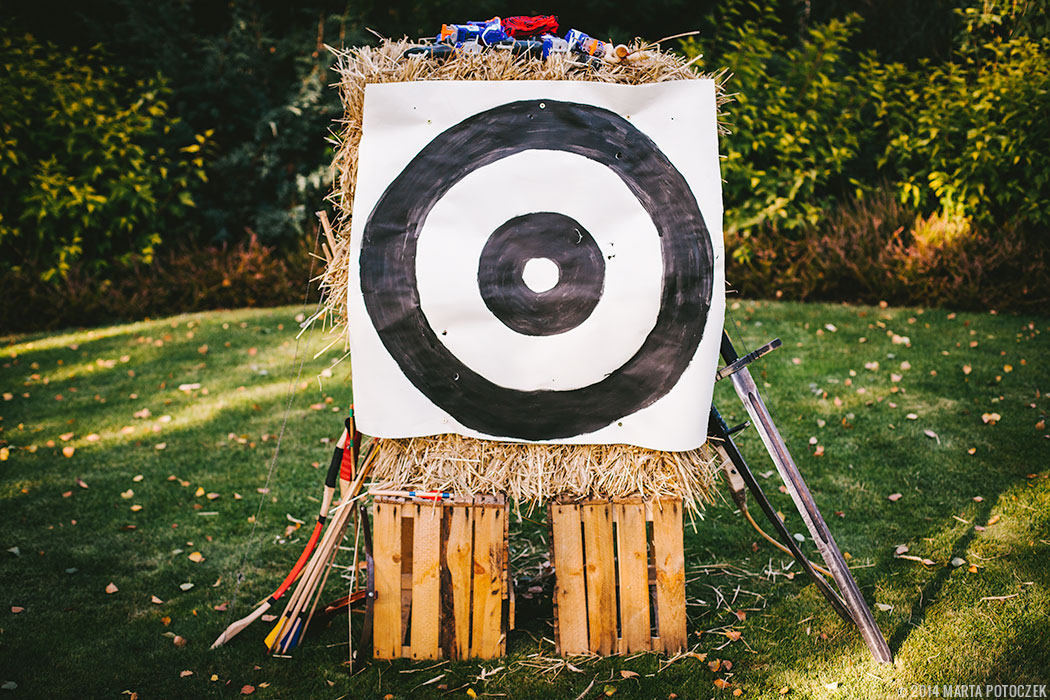 Each guest got their FBI ID with their picture on.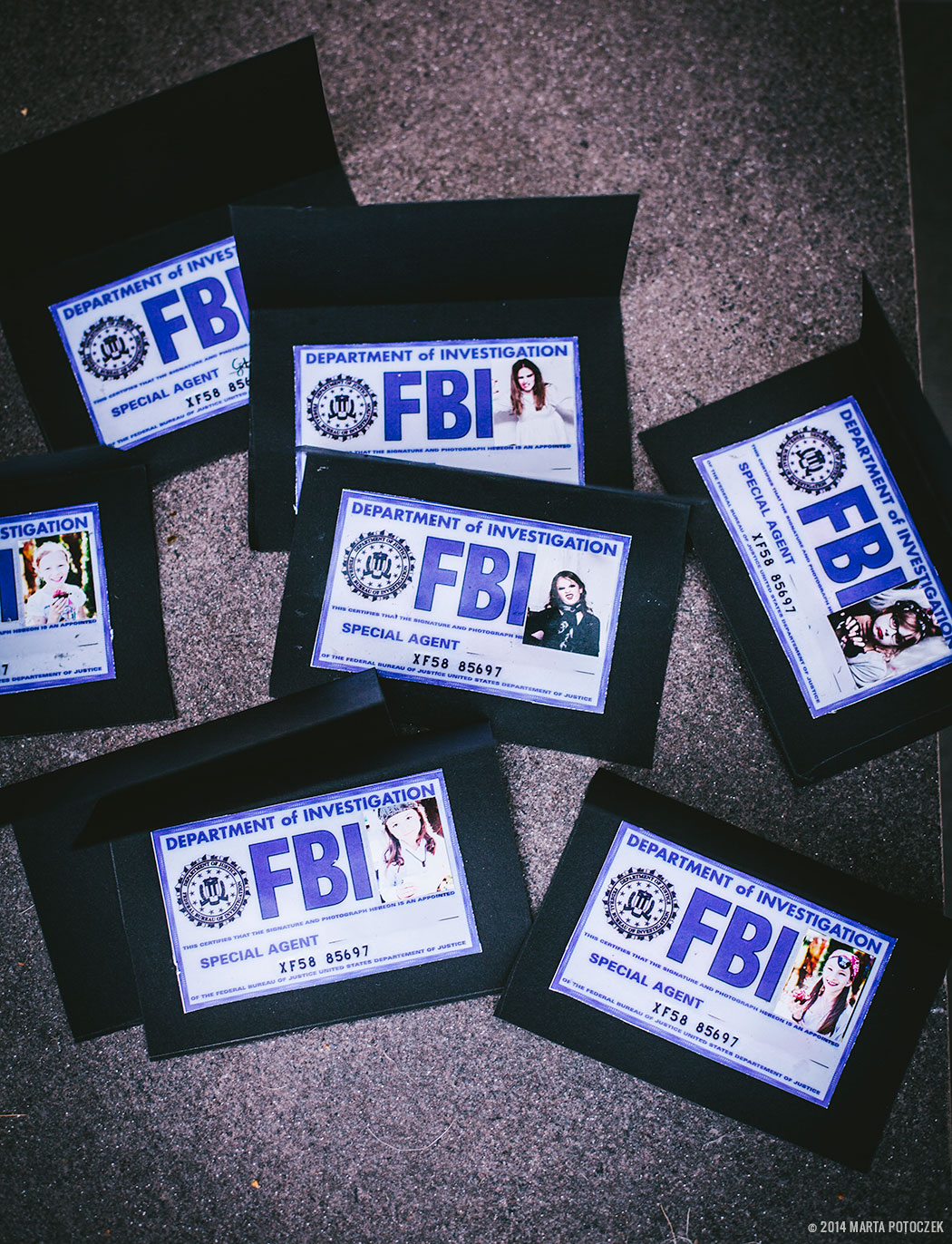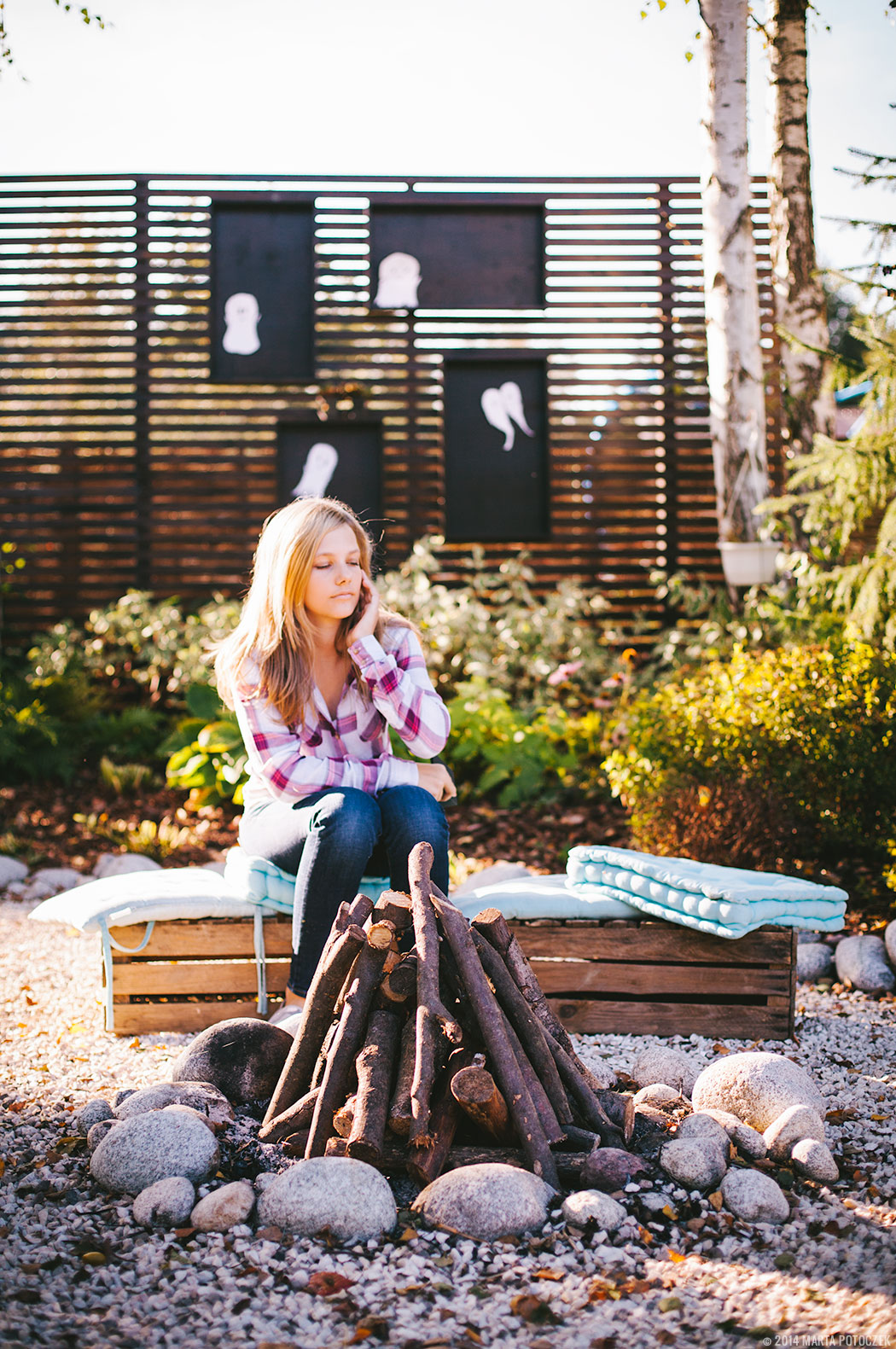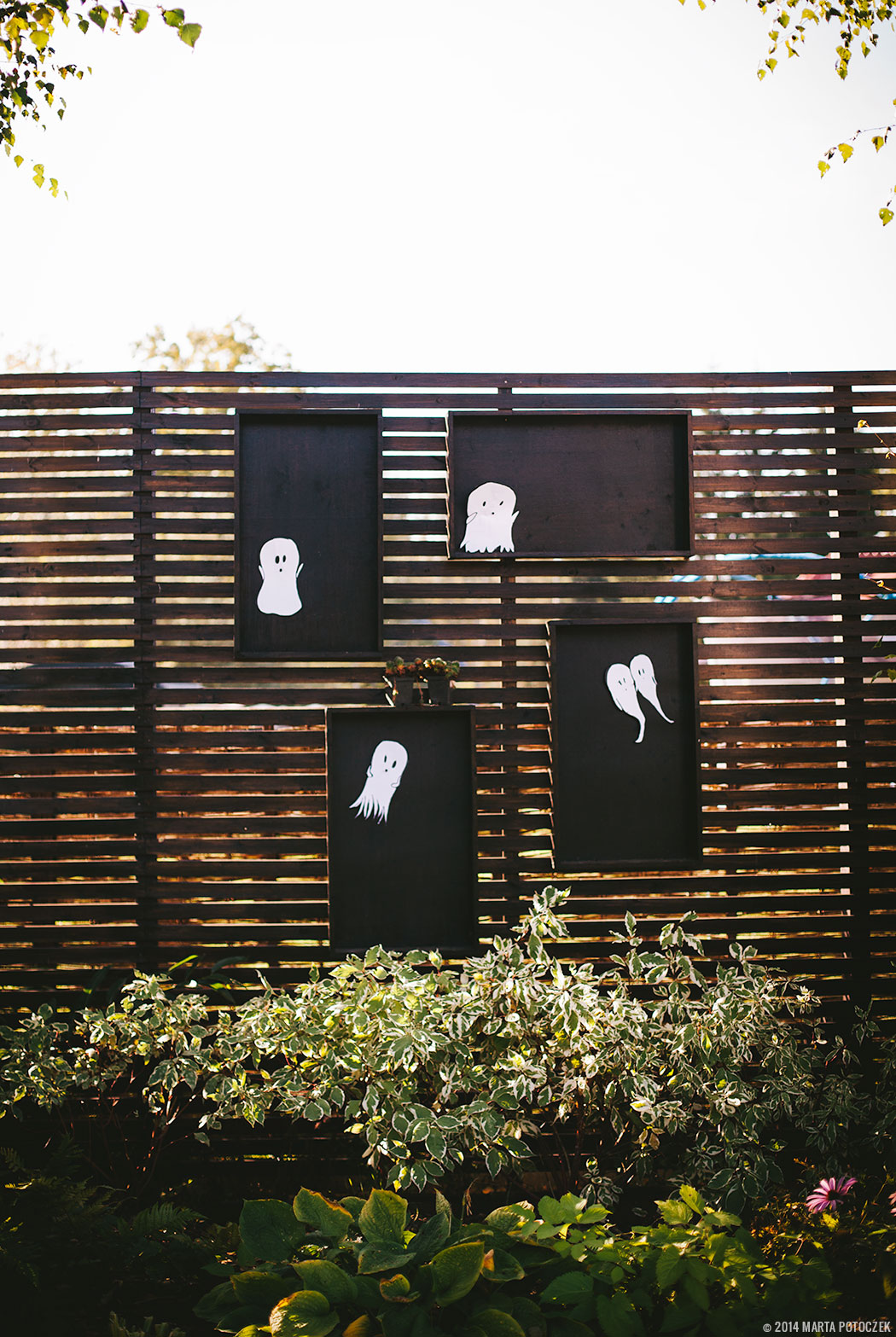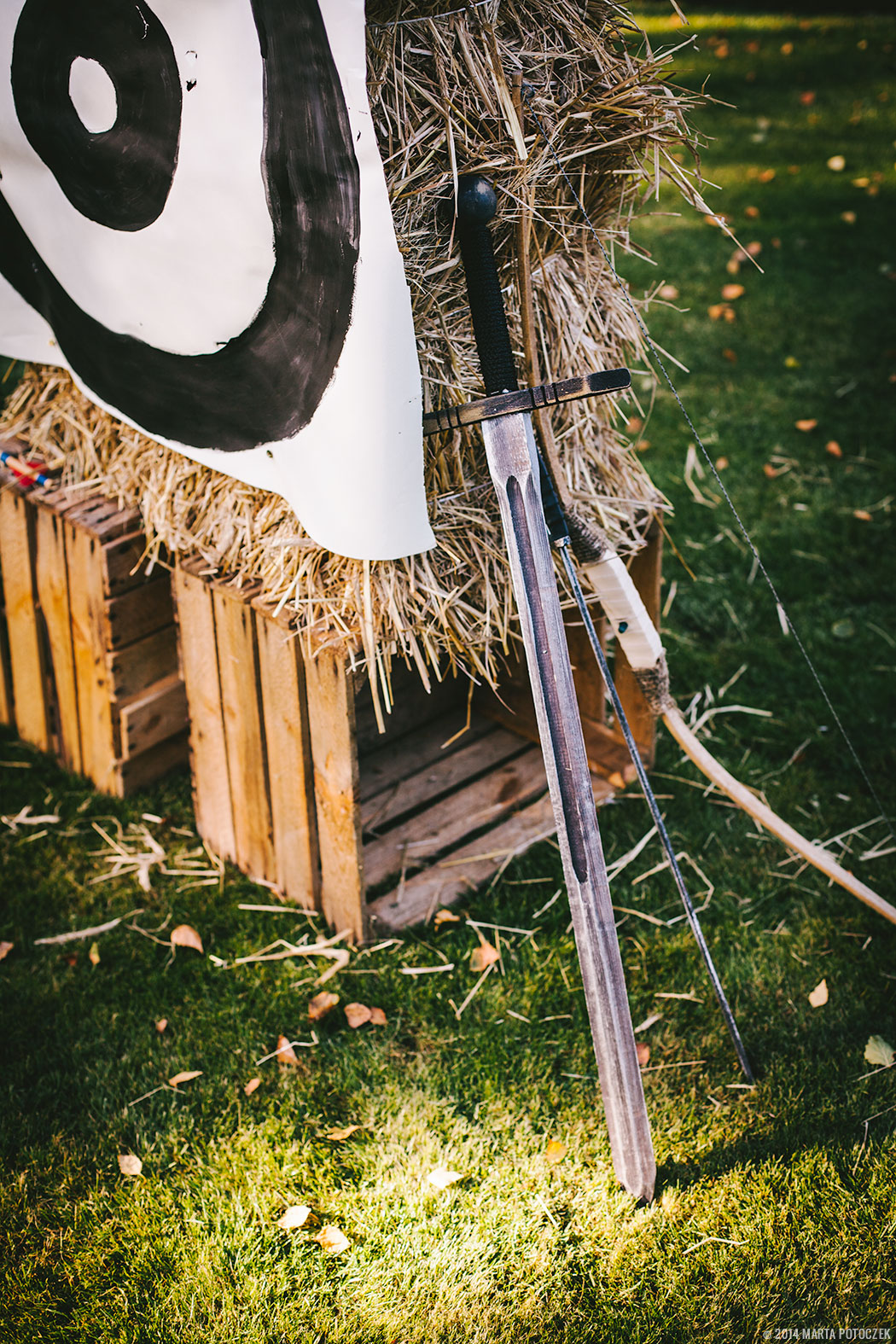 Bithday cake was pretty simple- two layers of sponge cake, then homemade vanilla pudding mixed with butter/sugar frosting plus fresh raspberries. All covered with whote rolled fondant and ghost was painted with edible black paint. I'm no artist as you can see 😉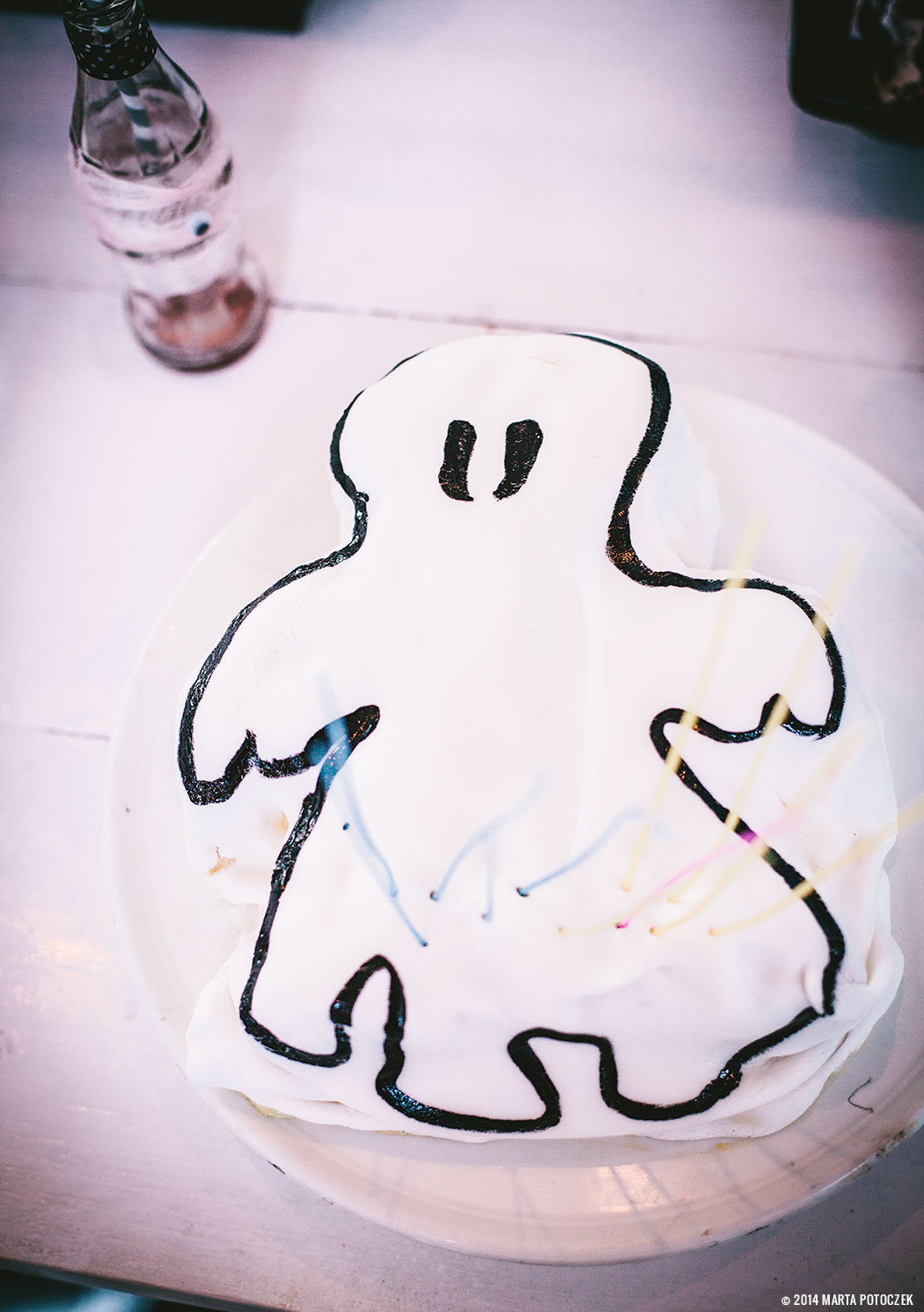 Wishes were made 🙂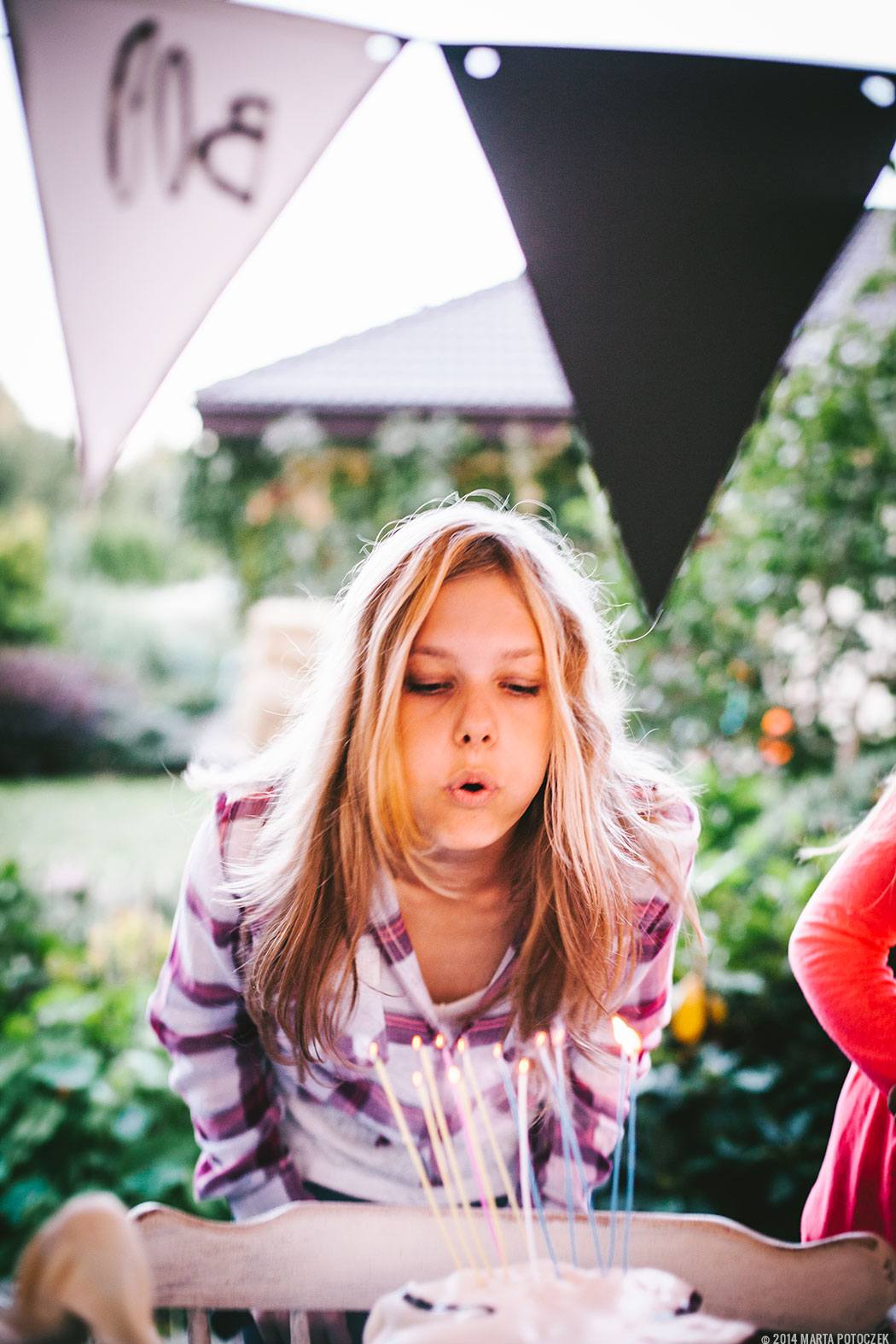 Gaba gave the girls instructions for ghost hunting- they searched for bones(wood logs painted white with chalk paint), had packets with salt to sprikle on the bones. It looked like they had great time. Happy 12 birthday Gaba!!