Swiss chard and rainbow chard are amazingly abundant this year. I love adding them to fritters, stews, soups, even smoothies. From what I've read it super healthy- it's got vitamin A,vitamin K, copper, calcium, sodium, potassium, iron, manganese and phosphorus, omega 3, B complex, plus all amazing phytonutrients that help promote health and fight inflammation. Almost too good to be true. They grow like crazy in the garden and stop only after hard frost. I'm leaving a few in the greenhouse to have some supply during winter months.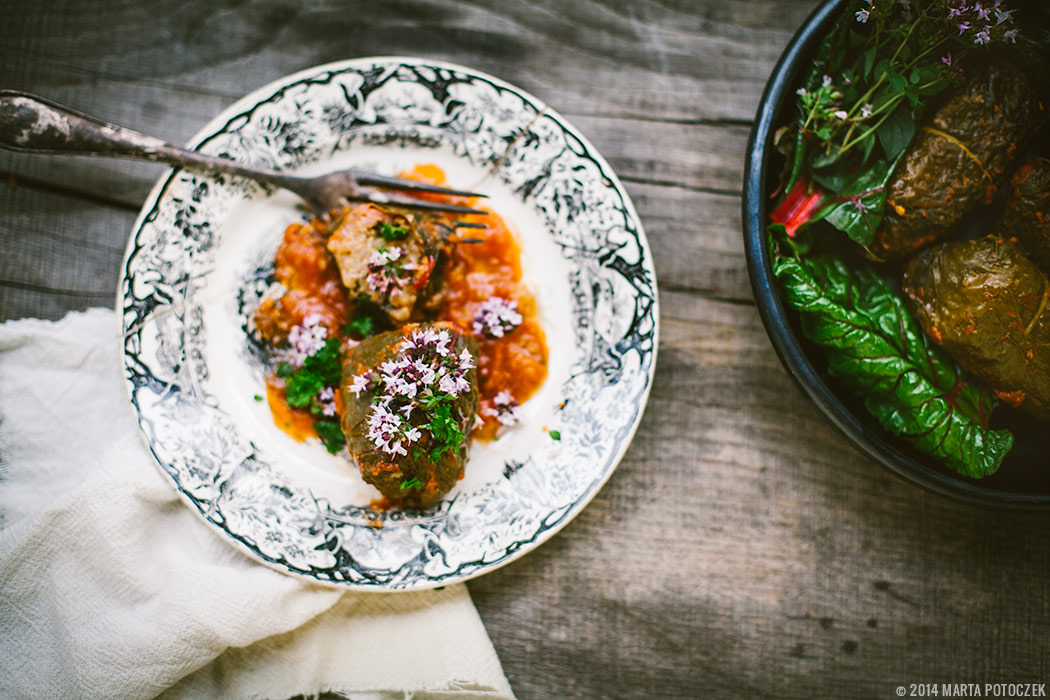 This week I was dreaming about rolls. In Poland we have a dish called "gołąbki" which means "pigeons". I tried to find why were they called that since no birds are involved in the recipe. No luck. The dish is cabbage rolls(steamed) and inside them we put rice and meat. They are served with tomato sauce and (at least in my family) with a spoonful of sour cream. I love this dish very much but I wanted to try something similar but with Asian twist and using my abundance of chard.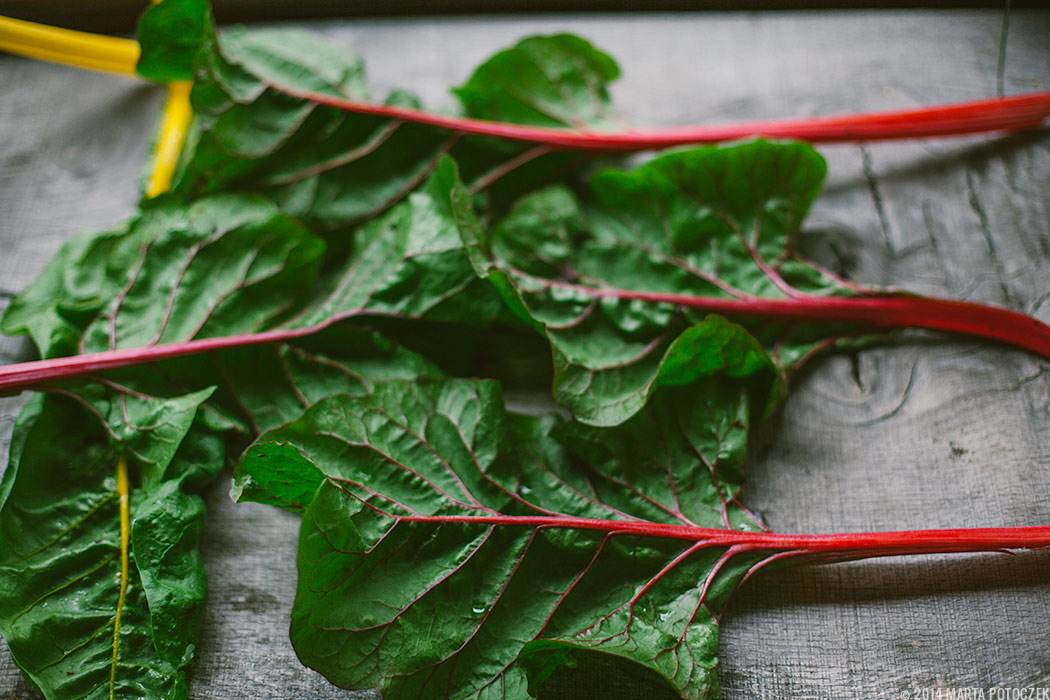 Chard is definitely more delicate than cabbage so i didn't do any steaming at all. I just cut the hard part of the stem, for easy rolling.
RECIPE – SWISS CHARD ROLLS WITH BEEF AND RICE
10-15 chard leaves
1 cup cooked rice(I used jasmine)
500 g grass fed beef, minced
1 large white onion
2T tomato paste
1 cup tomato passata
3 T soy sauce
3 T fish sauce
2 T sesame oil
3 T rice vinegar
1 T chilli
1 cup vegetable broth
salt, pepper, oil
Cut the stems. Make sure your chard leaves aren't torn. Mince onion and chard stems. In a pan add 2 T oil and start frying the onion, after 2 minutes add minced chard stems. Then minced beef. Turn the gas off after a minute, let cool for a minute or two and add the rice, soy sauce, fish sauce, tomato paste, sesame oil, rice vinegar,chilli, salt and pepper. Mix it well with your hands.
Prepare your working station. Check my picture below. Cut the hard part of the stem of the chard leaf.Put a fistful of rice/meat filling on the leaf, fold outward parts of the leaf and roll it(check the picture). After all are done put them in pan(I use cast iron dutch oven). In a bowl mix 1 cup tomato passata with broth. Pour over the rolls. Bake for 45 minutes in an oven in 180C/356F.Serve with tomato sauce and a spoonful of sour cream.