It's that time of the year when my kitchen starts to smell with strawberry and sugar. Few years ago I started making homemade jams and I fell in love. Infusing them with herbs and flowers, adding rums, spices, chocolate, the possibilities were endless. They make such personal gifts and people seem to love them when given. Today I'll share the recipe for my favourite jam of all time, each year I make at least 30 jars of it, because nooone ever has enough of it. It goes well with yogurt, cheese, both white ricotta type and strong ones like Manchego. Gaba and her friends love it on pancakes, I love it spread on my croissant or scones… well you get the idea 😉
First time I made a rosemary jam was a recipe from The Blue Chair Jam Cookbook
the jam book I raved about so many times you must know it's my favourite. It was so surprising, the second taste is so rosemarish 😉 and gives it such a nice twist. Must try!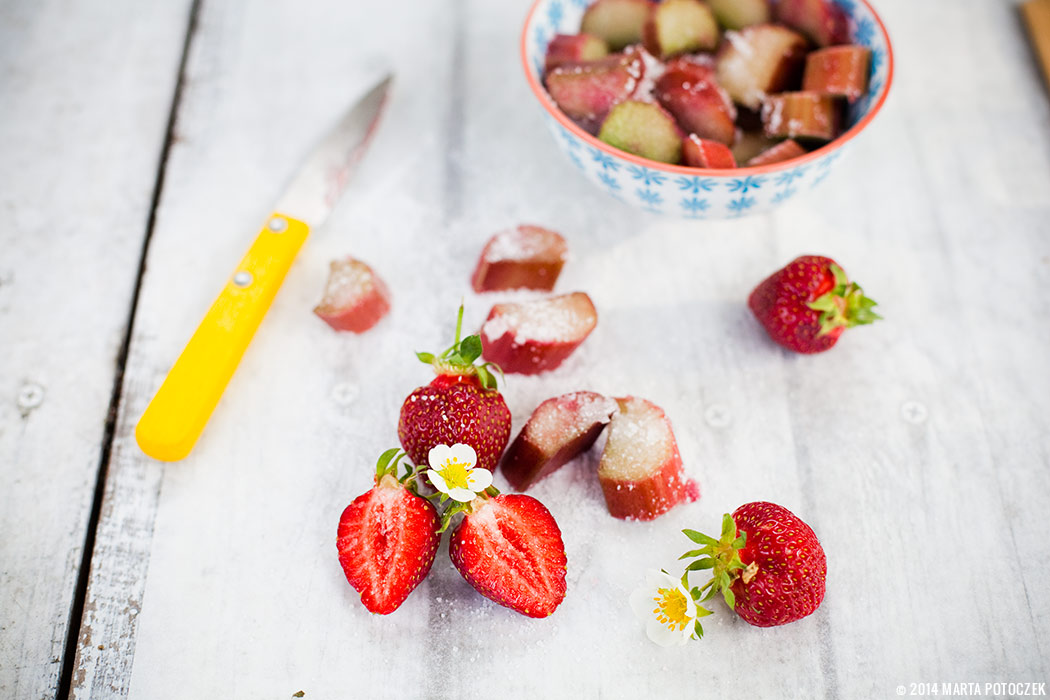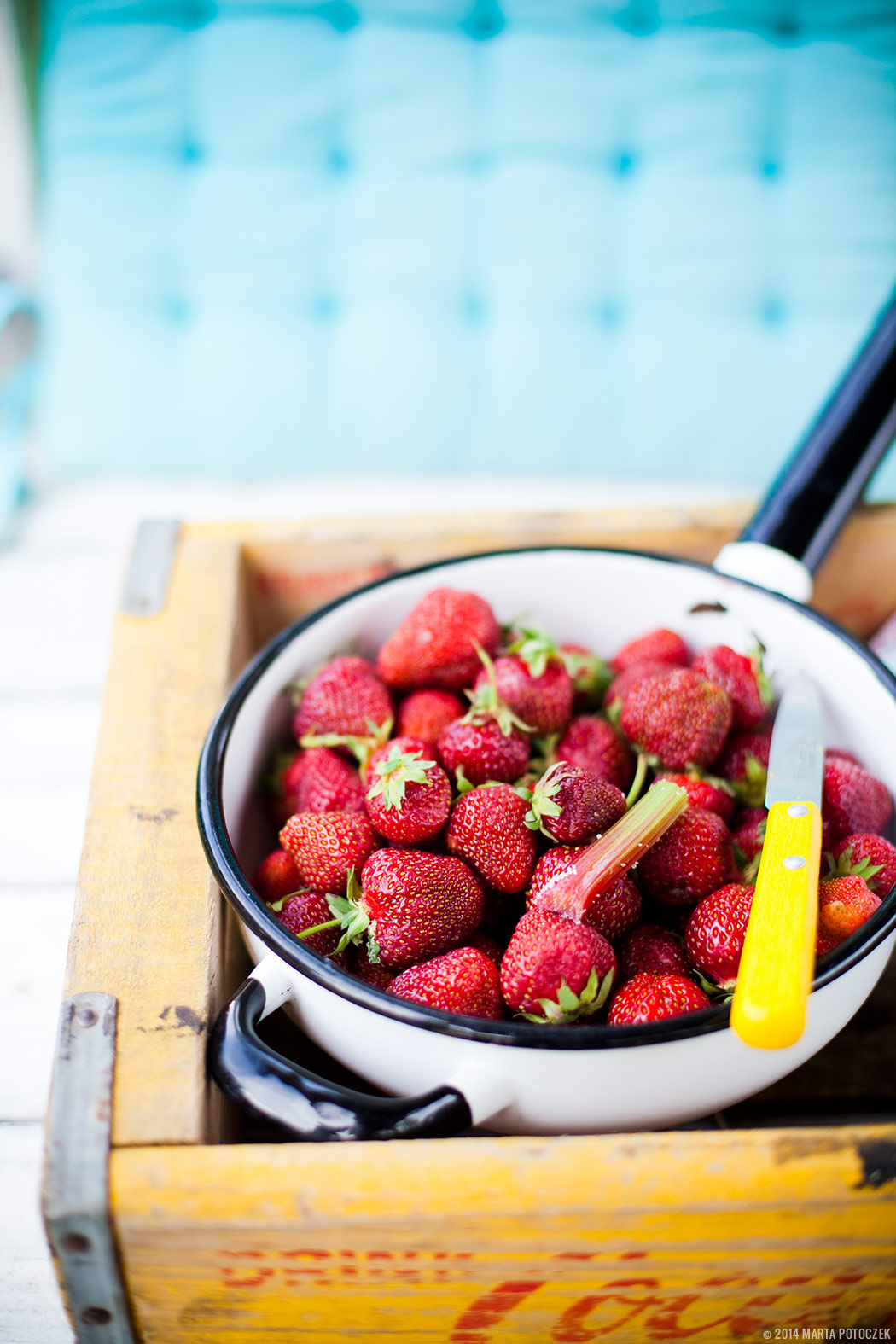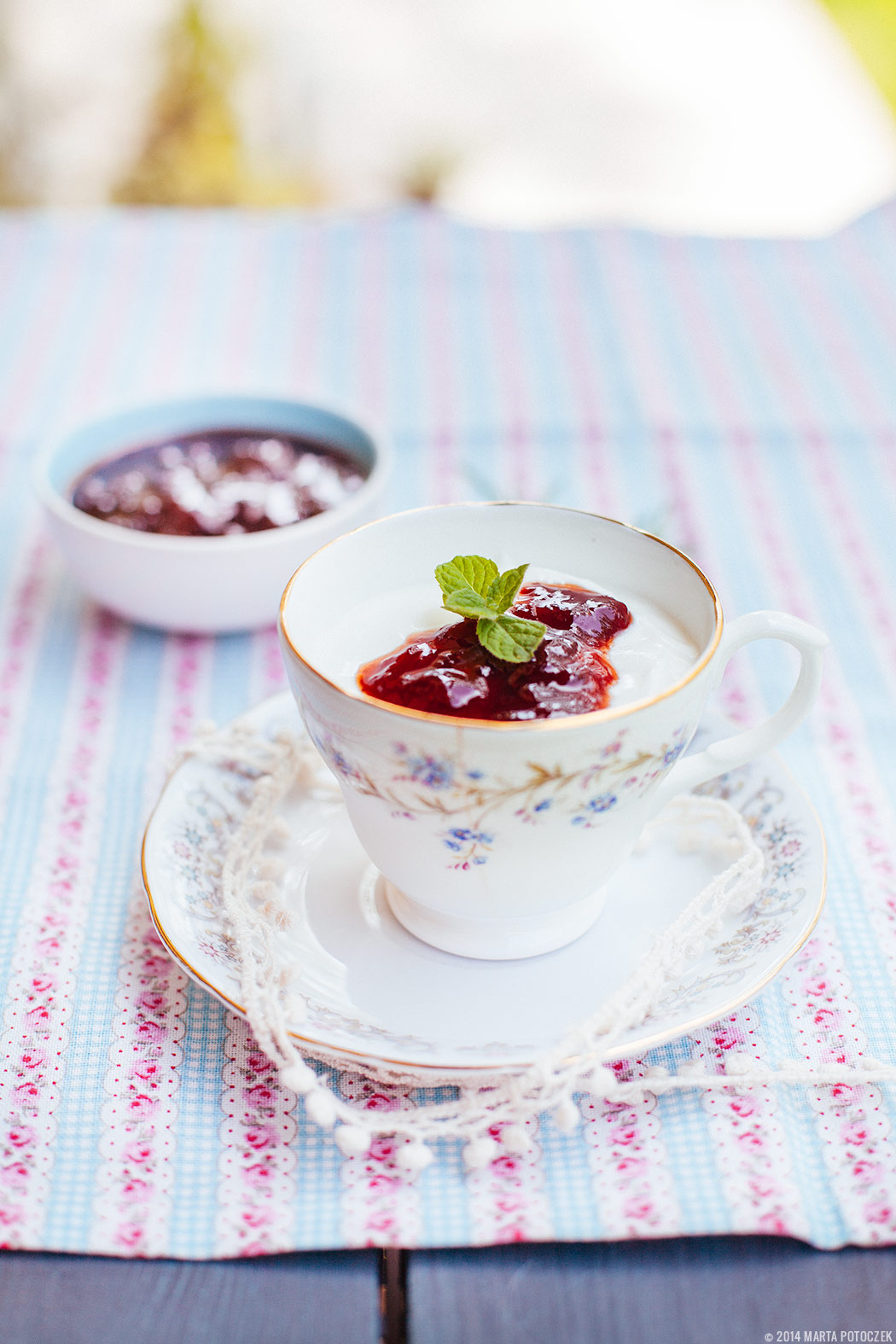 RECIPE – STRAWBERRY JAM WITH ROSEMARY AND MUSCAT
1 kg hulled strawberries
800g caster sugar
juice from two lemons
3 6cm springs of rosemary, washed and patted dry
50ml muscat wine
Day 1: Wash and hull strawberries. In a bowl(glass is perfect) add sugar and lemon juice over them, cover with cling wrap and leave in the fridge overnight to macerate.
Day 2: Put few tablespoons and a little plate in the freezer.Wash jars and lids and put in an oven for 30-40 minutes in 130 degrees C to sterilise. In a stainless steel or copper pan heat the strawberry/sugar/lemon mixture. Boil(it will bubble so beware) for 30 minutes on medium heat, skimming foam and stirring so nothing sticks to the pan. After 30 minutes start testing if it's done. Take a spoon from the freezer and add a teaspoon of jam on it. It has to have a room temperature to see if it's done, if it's still hot, put in a freezer. Tilt the spoon to see of the jam isn't runny. If it is, cook the jam for few more minutes. When it's done turn of the heat, add muscat, skim any foam if it's there and add rosemary sprigs. Let steep for 10 minutes. Take jars off the oven. Pour jam into the jars. I leave them with lids down under a blanket until next morning, then check if they sealed. They store well in my pantry sometimes for longer than 2 years, but it's said they best before is one year.