You know those days you wake up in the morning and dream of a hot bun with jam, but there is not even a dry bread in your kitchen. Eeeek. I go for pancakes then. But this time I really wanted a warm bun. So decided to make some scones. They're super fast to make and you can add some veggies to the mix. And smile when your kids eat them with smiles on their faces not knowing your evil trick 😉 I pre bake the pumpkin and keep it in fridge to use it in scones, smoothies, muffins etc. You can also bake the pumpkin, puree it and freeze it. It will be good for a few months to use. I simply cut the pumpkin or winter shqash to half, take all the seeds and strings out. Cut each half to three and bake on baking paper for 20-30 minutes in 180C/370F. Then scoop the flesh and blend it. Voila!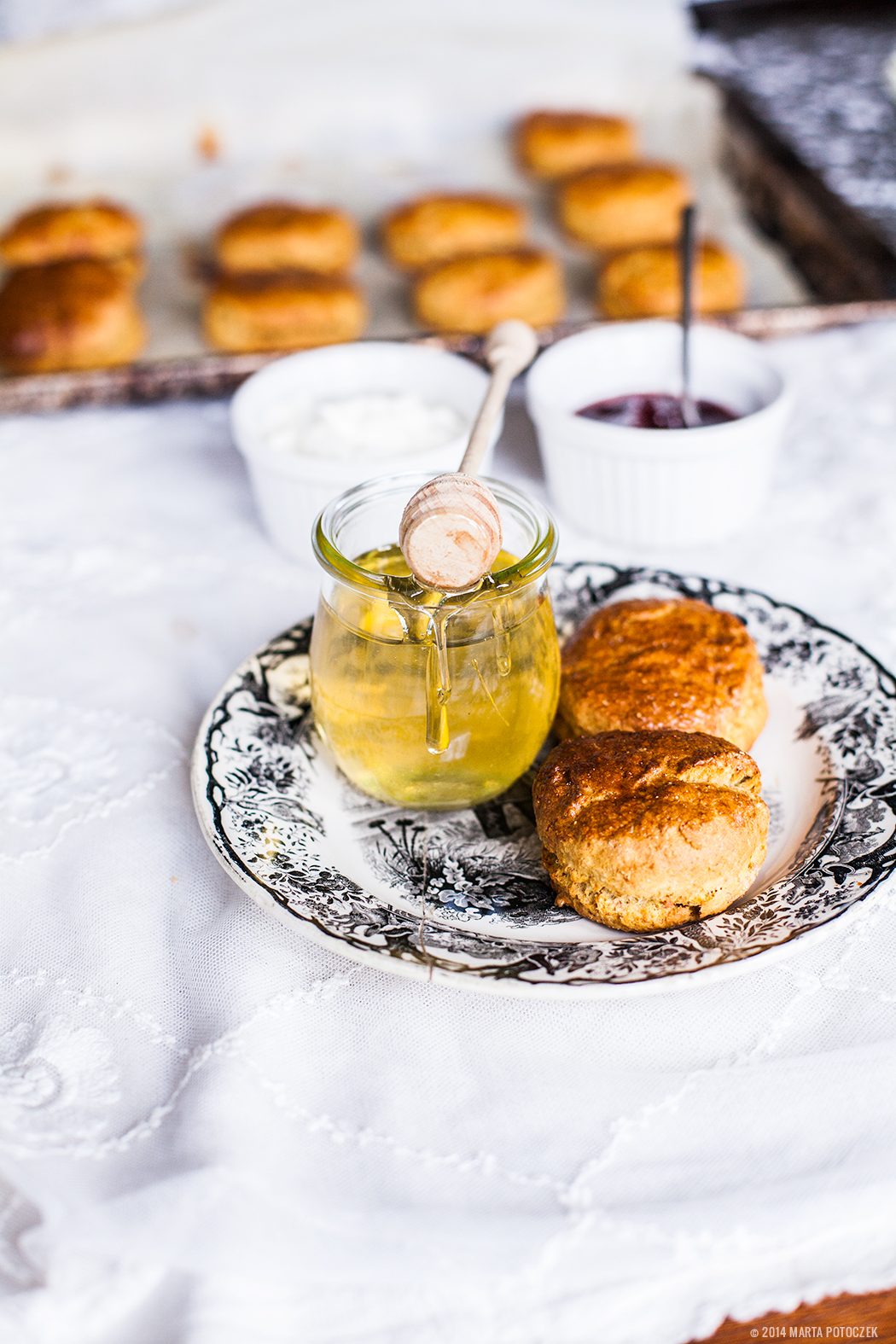 RECIPE – PUMPKIN SCONES
200g pumpkin puree
300 g flour
1 t baking soda
1,5 t baking powder
130 g butter
2 T Greek yogurt
half cup milk
1 t salt
1 t sugar
cinnamon
dry ginger
egg for glazing
Mix dry ingredients together. Mix wet ingredients together. You are left with butter. Rub it with the dry ingredients with you fingers, until it resembles dry sand. Combine with wet ingredients. Kneed for a minute. I just pat the mixture with my hands so it's 1 cm thick, you can roll it with a rolling pin. Cut circles with a glass(thinner rim is better). Glaze with egg wash. Bake in 210C/393F for 11-14 minutes, until golden.
Serve with Greek yogurt and strawberry jam. I used this one with rosemary.