I started planning my holiday and came up with an idea for this post. I spent endless hours last year researching what is the best way to pack my make up and cosmetics for my travels. Why not share that with my readers? This year we will hopefully travel to France and the trip will be by car, so I wanted something to keep all my cosmetics together and as we want to switch places often also to be able to quickly pack and unpack and have quick access to all my goodies. How you will probably ask?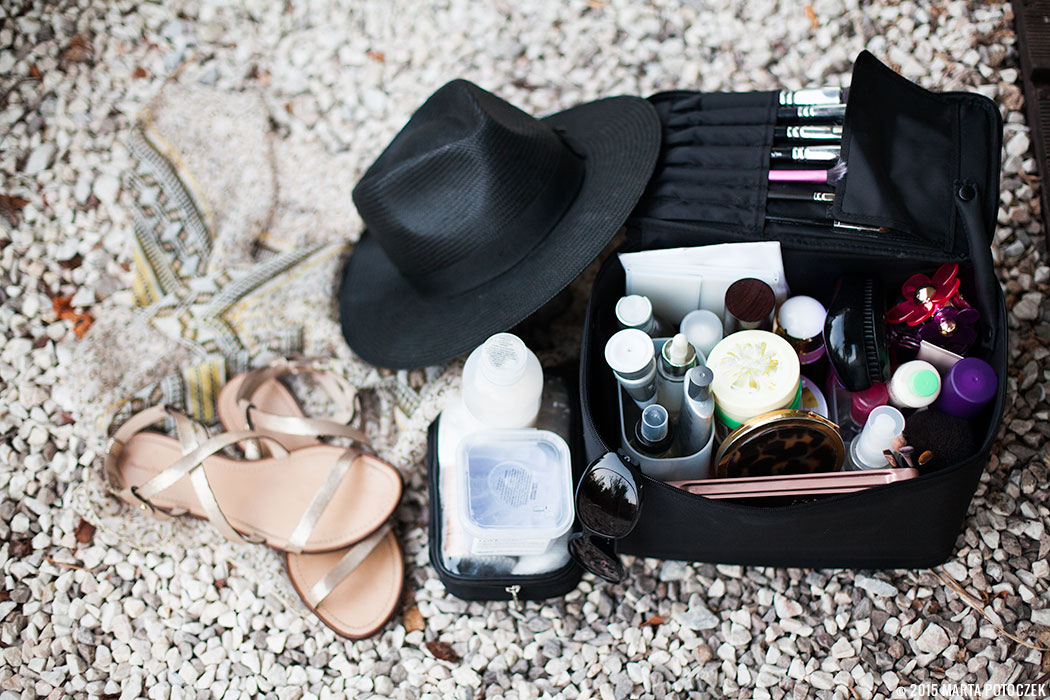 MUJI is my answer. I tracked this really big makeup bag in the store and really loved it! The price is really reasonable, it looks great, love that part for the brushes! I bought few of their containers to put some of the items in- of course they fit perfectly and you can build your own blocks with all they have available in the store. I will link all the other goodies I bought from them below.
This summer I am all about bronzes and gold- I must say that for years I hated any gold on myself, be it jewellery, clothes or make up. Don't know if it's my age, they way I changed or whatever but I must say I look good in gold(my twenty/thirty year old me-in-me is now rolling her eyes). So I bought myself some gold sandals and a bit golden scarf (Massimo Dutti) and lots of glowy make up. I wanted some that we'll be easy to put on and blend and my skin will look fresh, golden and glowy. Here is a quick snap from my iPhone how the make up I will write about in a sec looks on my skin. This is how it looks like without any touch ups in Photoshop done to my skin. And on the second picture there is something I have to write about- I found a hat, a perfect hat. My head is huge. Doesn't look like that when you look at me but when I want to purchase a hat it's a disaster. Always. I end up with a tiny hat on the top of head looking crazy in each shop I go to. I accepted that 😉 a long time ago. Every now and then I start believing again that there is a shop for big headed people like me. And last week I finally visited a perfect Stetson shop and found the one 🙂 The biggest one they had, but who cares if it fits!!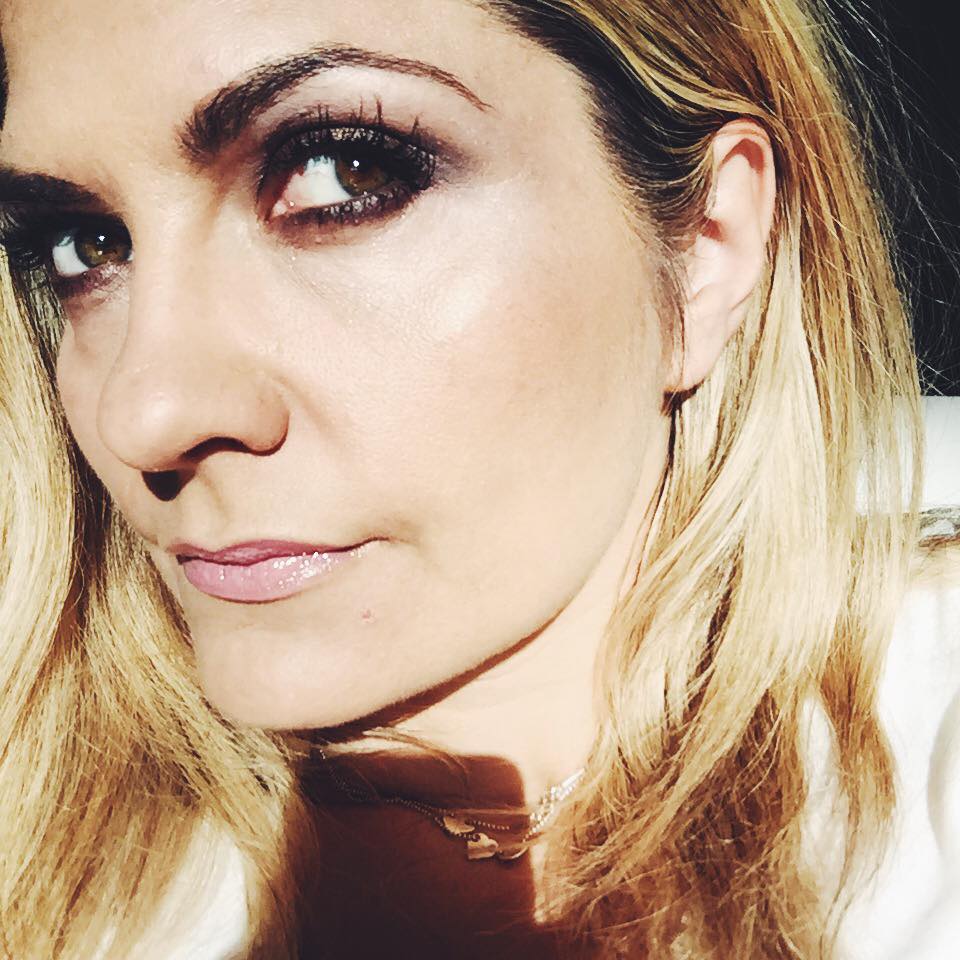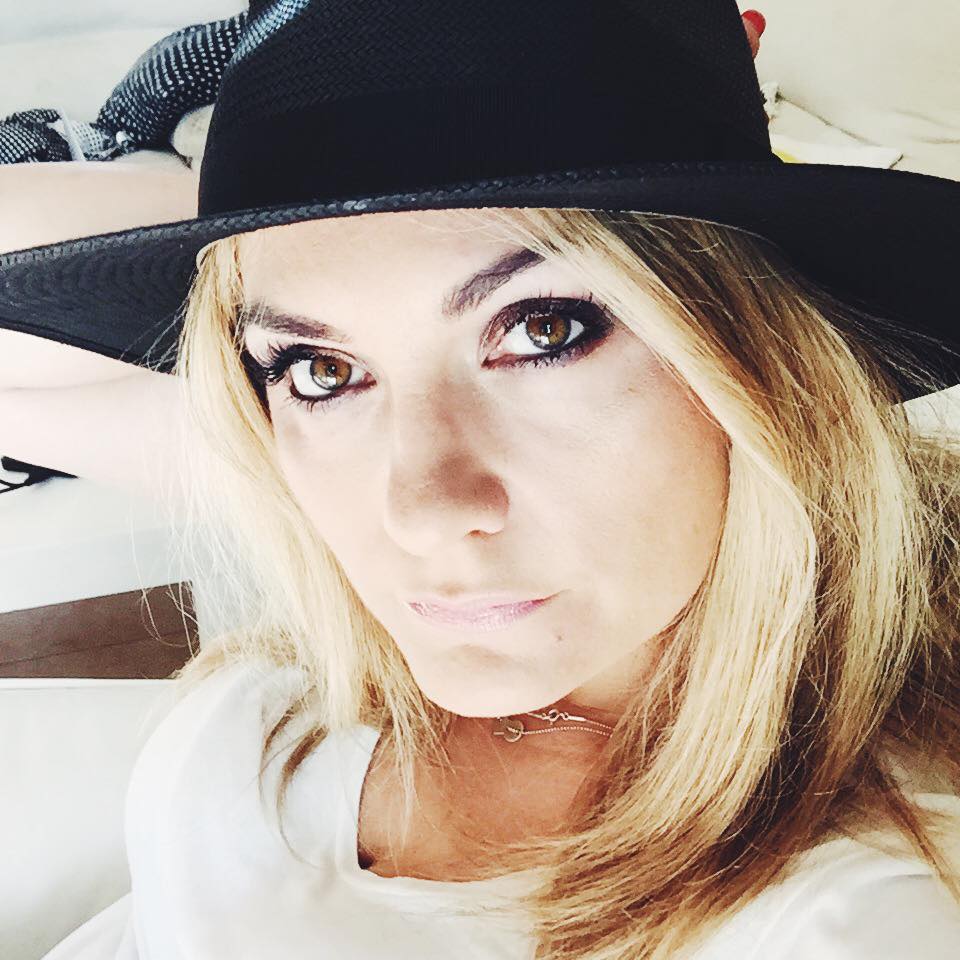 But we need to go back to the bag! Muji bag 🙂 It has great part for your brushes as you can see. I will write a post about the brushes I use another time- as you can probably see I own a mix of Zoeva, Mac, Real Techniqes, Sephora and Bobbi Brown and Laura Mercier brushes. Love how their bristles are covered in the bag, so nothing touches them. Cool!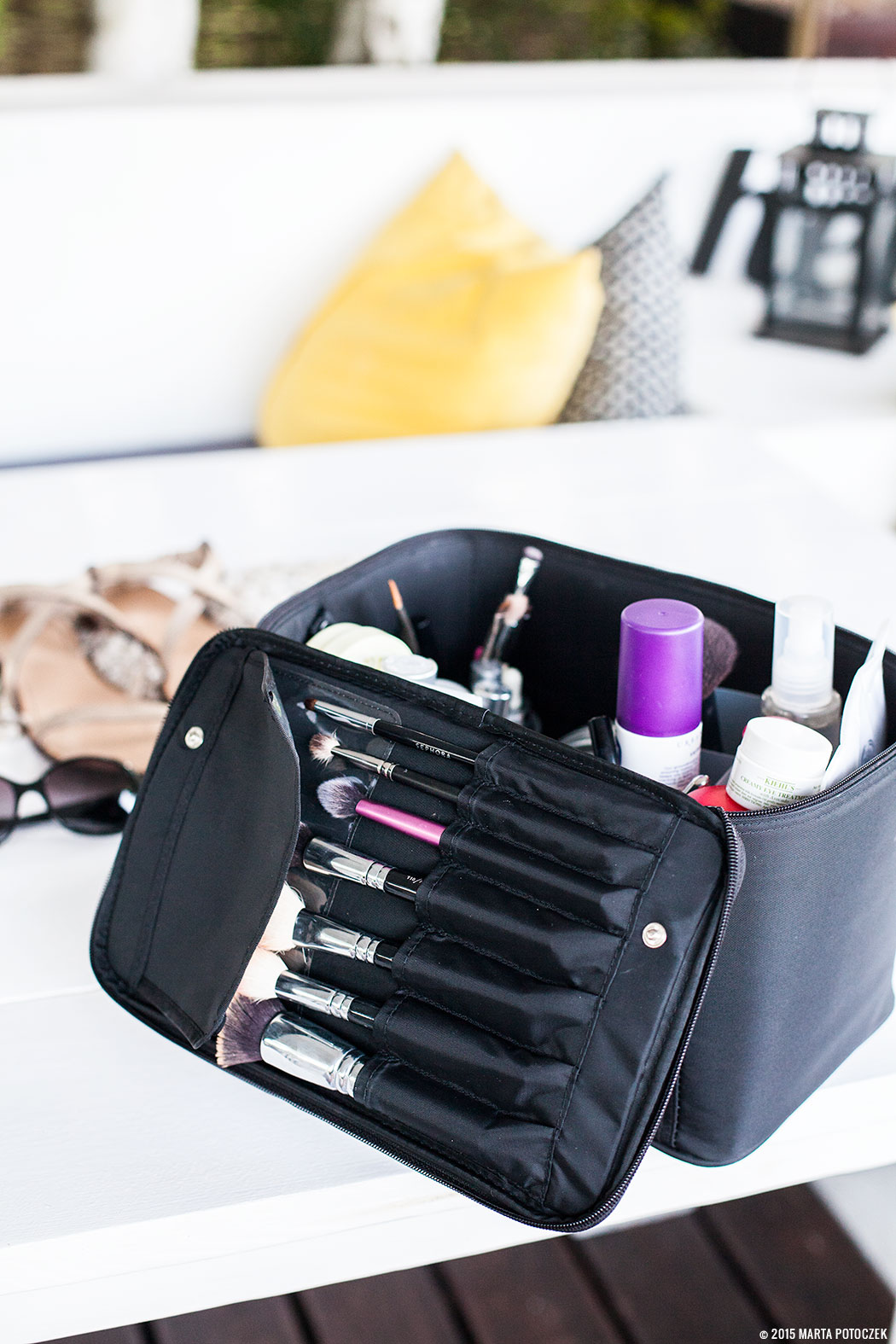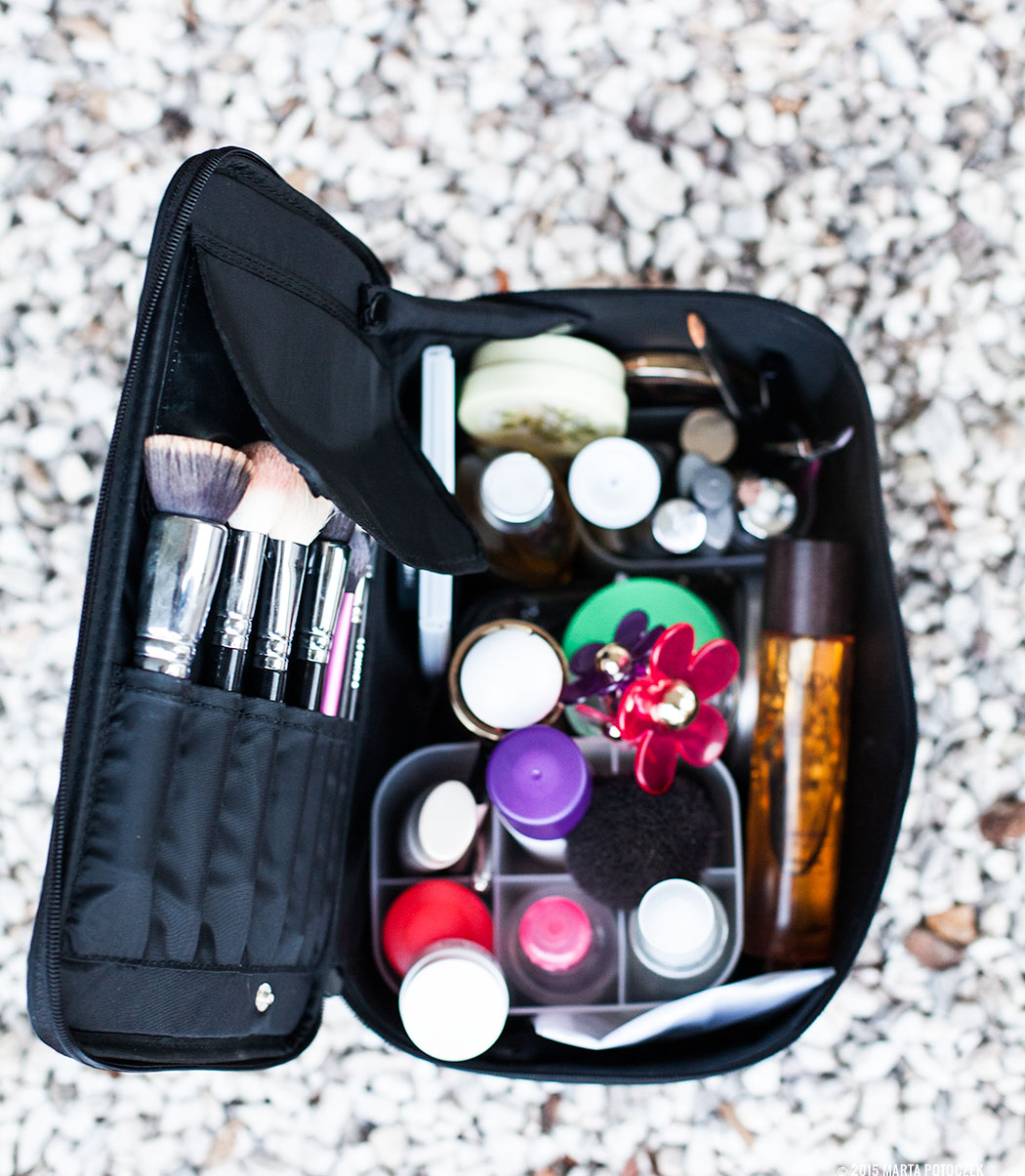 Ok, let's unpack this a bit so you can see a bit more of what's inside. First the tools. I love doing my make up in daylight as it really shows all the mistakes you can make perfectly. But when on holiday you usually have to rely either on bathroom mirrors or tiny make up mirrors that come with your bronzer or powder. Don't like that at all. When I was in the Muji store I saw this mirror and bought it right away, it's folded, with rubbery plastic on the outside, feels like it's safe(we'll see about that!) I also spotted another one that can be used as a lid for their boxes. Cool! I like mine better. I mixed it with a magnifying mirror from Tweezerman, which I love from the moment I bought it. Brow tweezing taken to another level, skin inspections too 😉 I always carry a pair or two of my fav Tweezerman tweezers. hands down best one I have ever used and I used a lot of brands.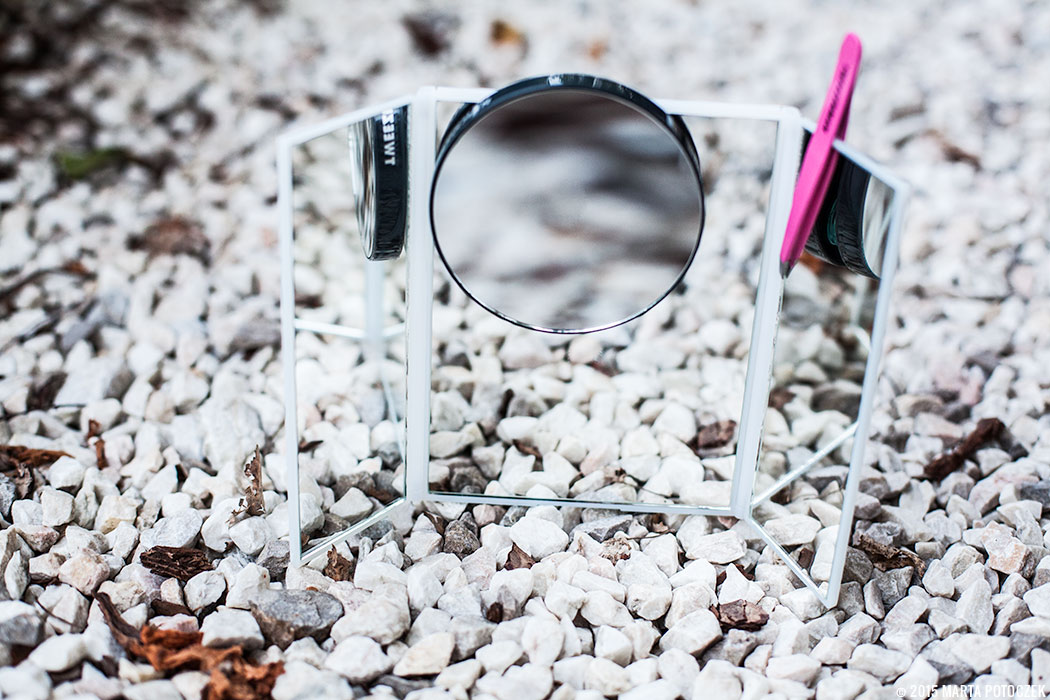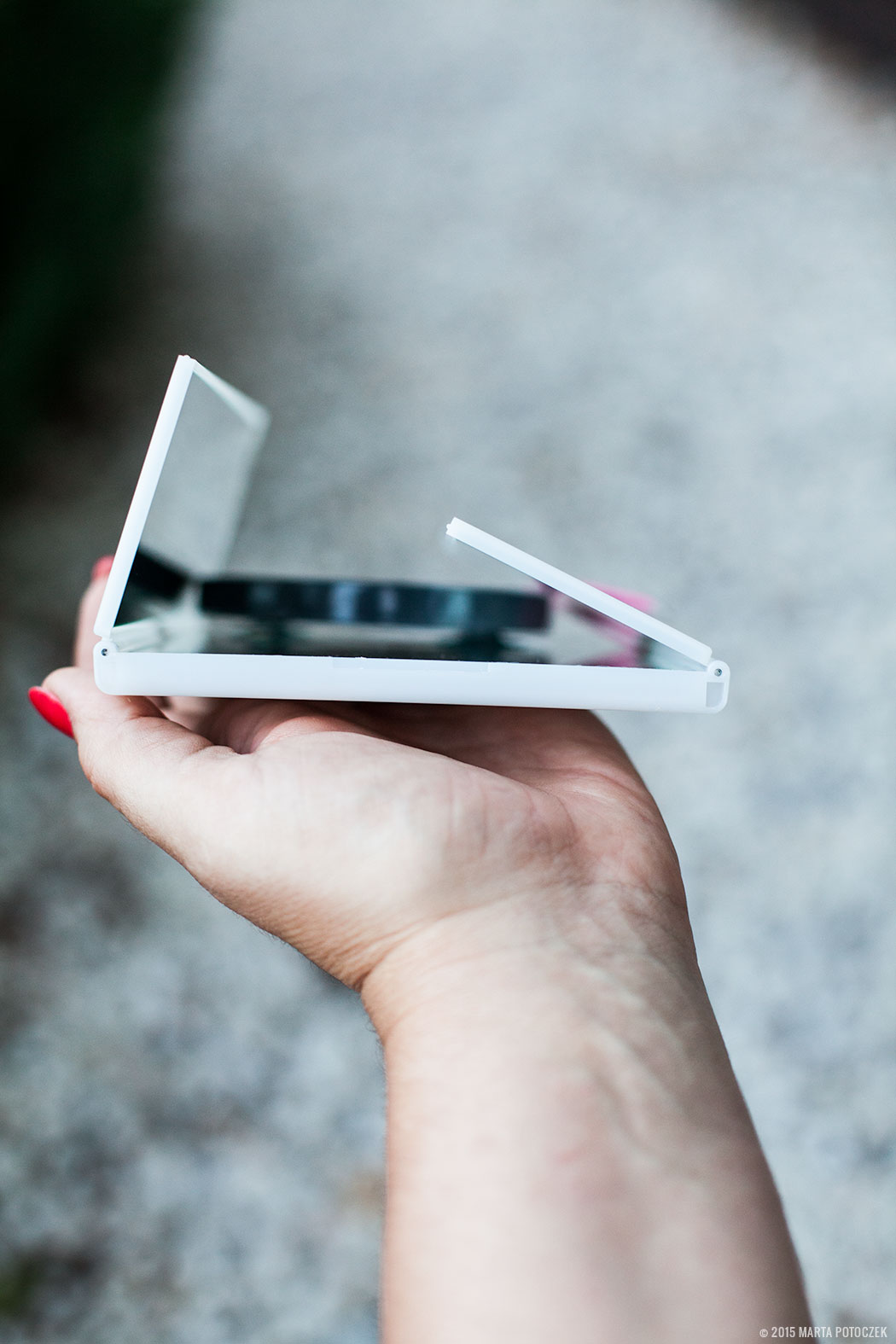 Ok first the obvious stuff- cleansing products. For body I am taking my all time fav shower oil from L'Occitane. I used to rely on Nivea one or Dove shower gels but last year my skin started to be itchy and very dry after I used them. My friend recommended this one and I can't go on without it now. It's one of their best selling products, no wonder why! My skin is plump and juicy after use and I just love the smell of it. I actually used it for the first time when I went on my holiday on Bali, so that scent will forever be connected with that. Using new cosmetics for your holiday is a great way to connect great memories with a new smell 🙂
Getting make up off- same as always I grabbed a small bottle of Bioderma Sensibio For face cleansing I'm trying Bodyshop Camomile Clensing Butter. New product for me, I used it a few times, not really sure what my opion on it is. I am trying to cleanse more with oils. I'll get back to you on my feelings about it. I am taking rose water as my tonic on holiday- natural, cheap alternative- I really like it! I poured it into a little bottle with spray I bout in Muji.
For body I will also be trying new stuff and report back to you. I chose Collistar scrub and body oil in mini versions.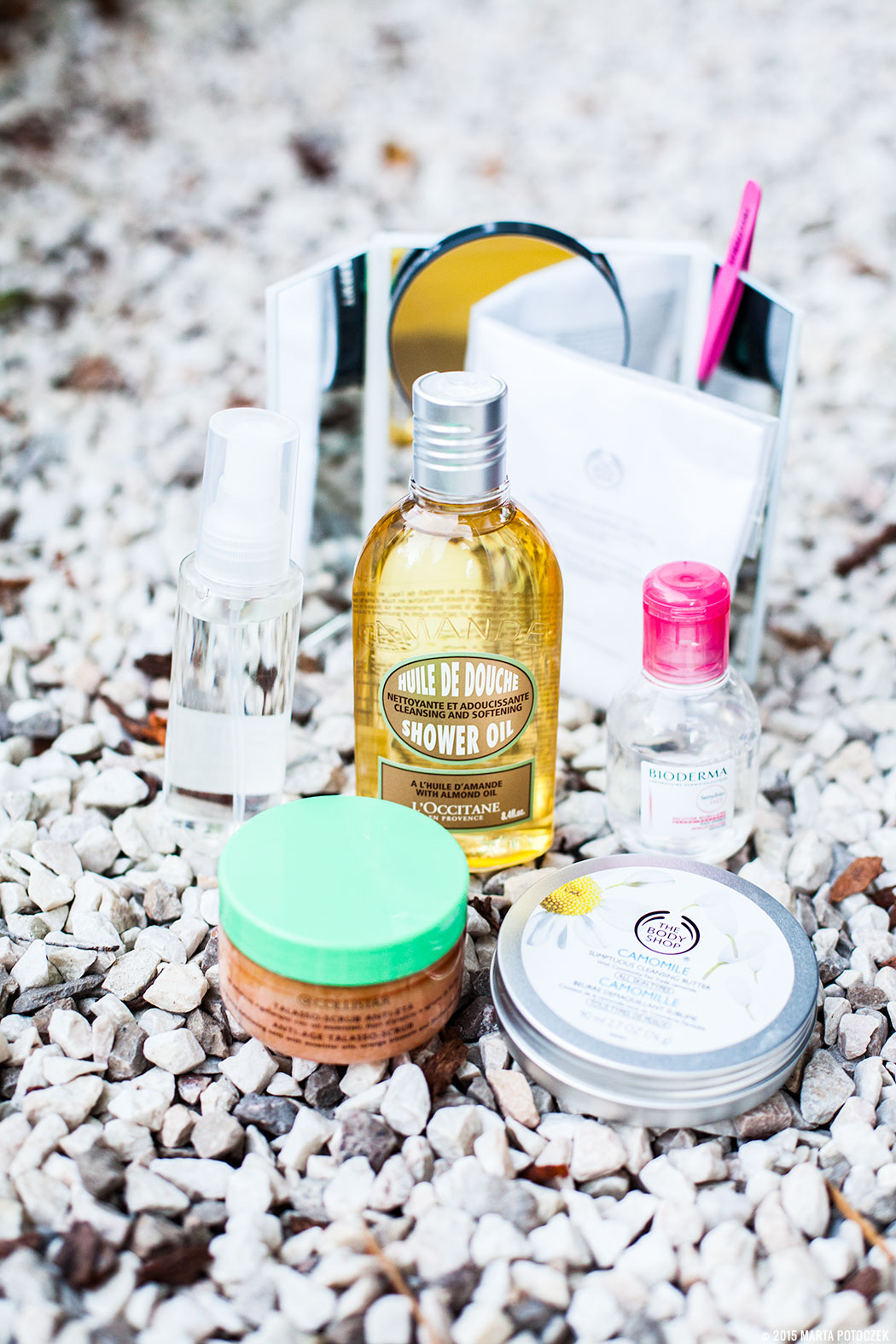 In case I don't like the new products I am taking my fav dry oil of all time that is Divine Oil from Caudalie. This whole Divine collection is amazing and I simply love every product. I am almost out of the scrub and definitely out of the perfume, you can always tell which cosmetics you love most by how fast they disappear 😉
Scent: for this holiday I chose Candy Florale by Prada and Daisy Sorbet by Marc Jacobs. OMG I am obsessed with those two this summer. Perfect floral scents, so delicate and sweet.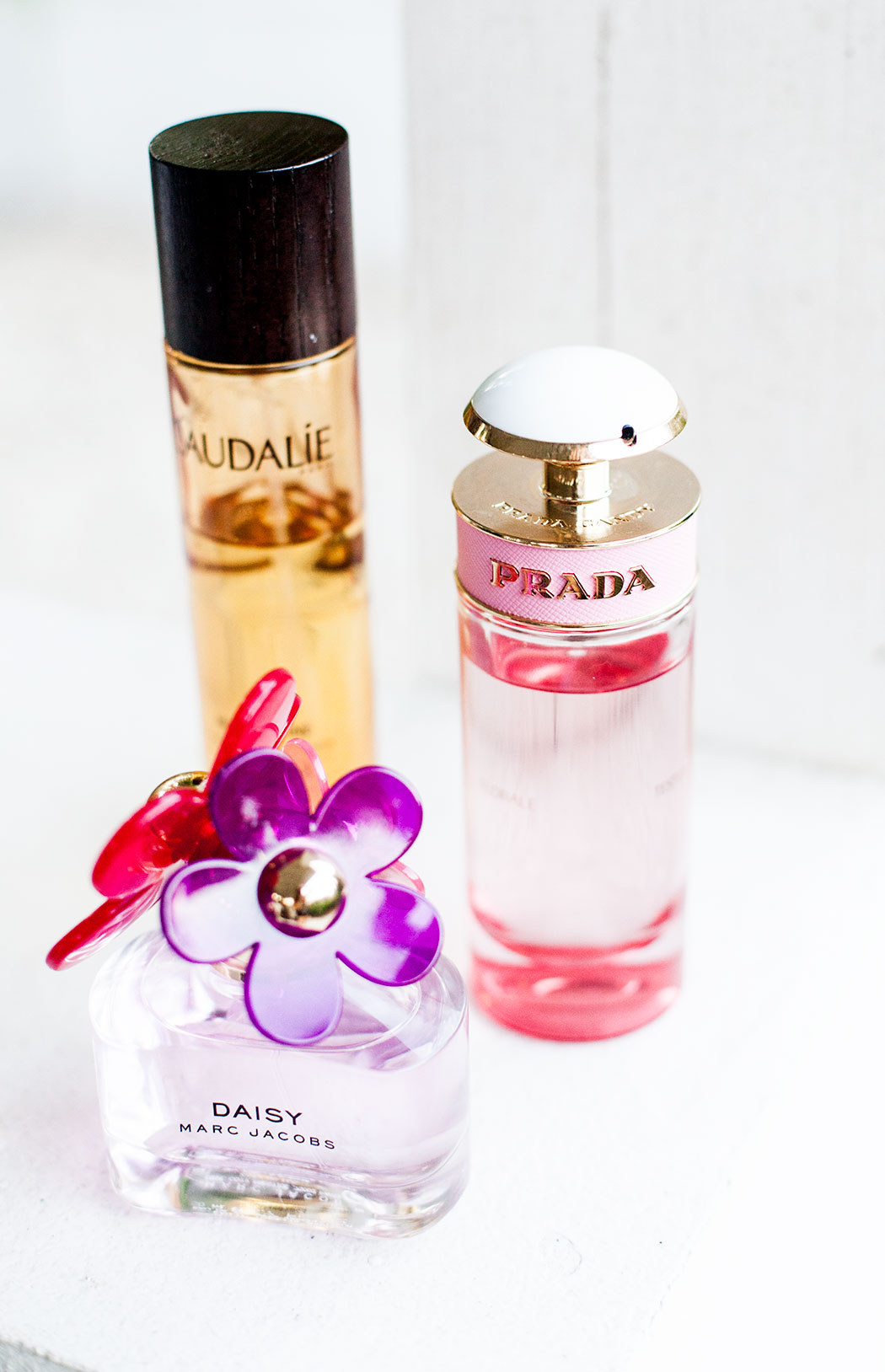 Mixed stuff in Muji box- Laura Mercier Radiance primer – one of the glow look secrets 😉 , Urban Decay All Nighter to make that glow last. And my fav del from Vichy.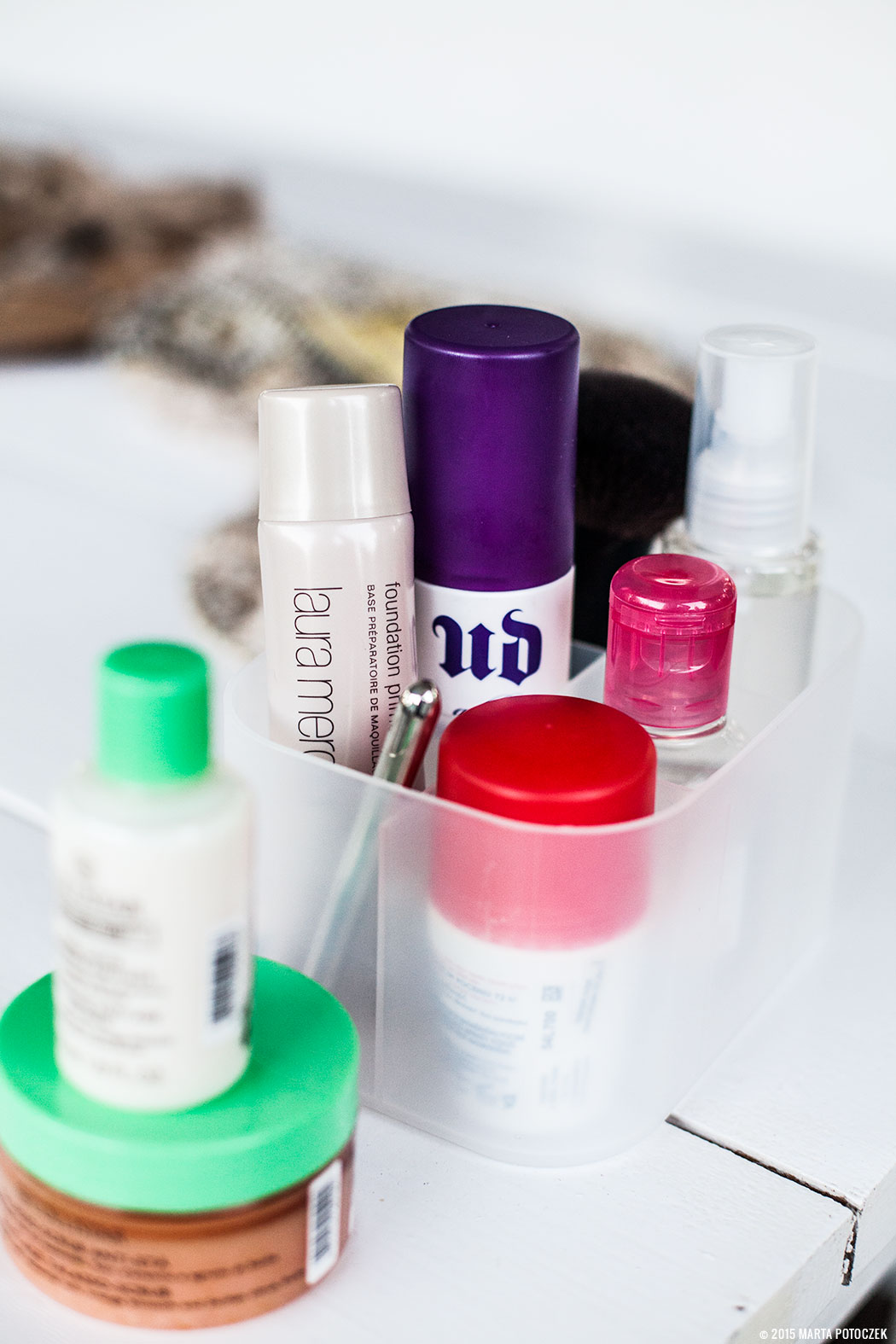 All the make up 🙂 Next post will tell you all about is the box- I think this post just got tooooo long 😉 I put all the make up in these Inglot bags with clear top. If anything spills it stays in the bag. Love them, I think I bought more than five and always pack into them especially during flights.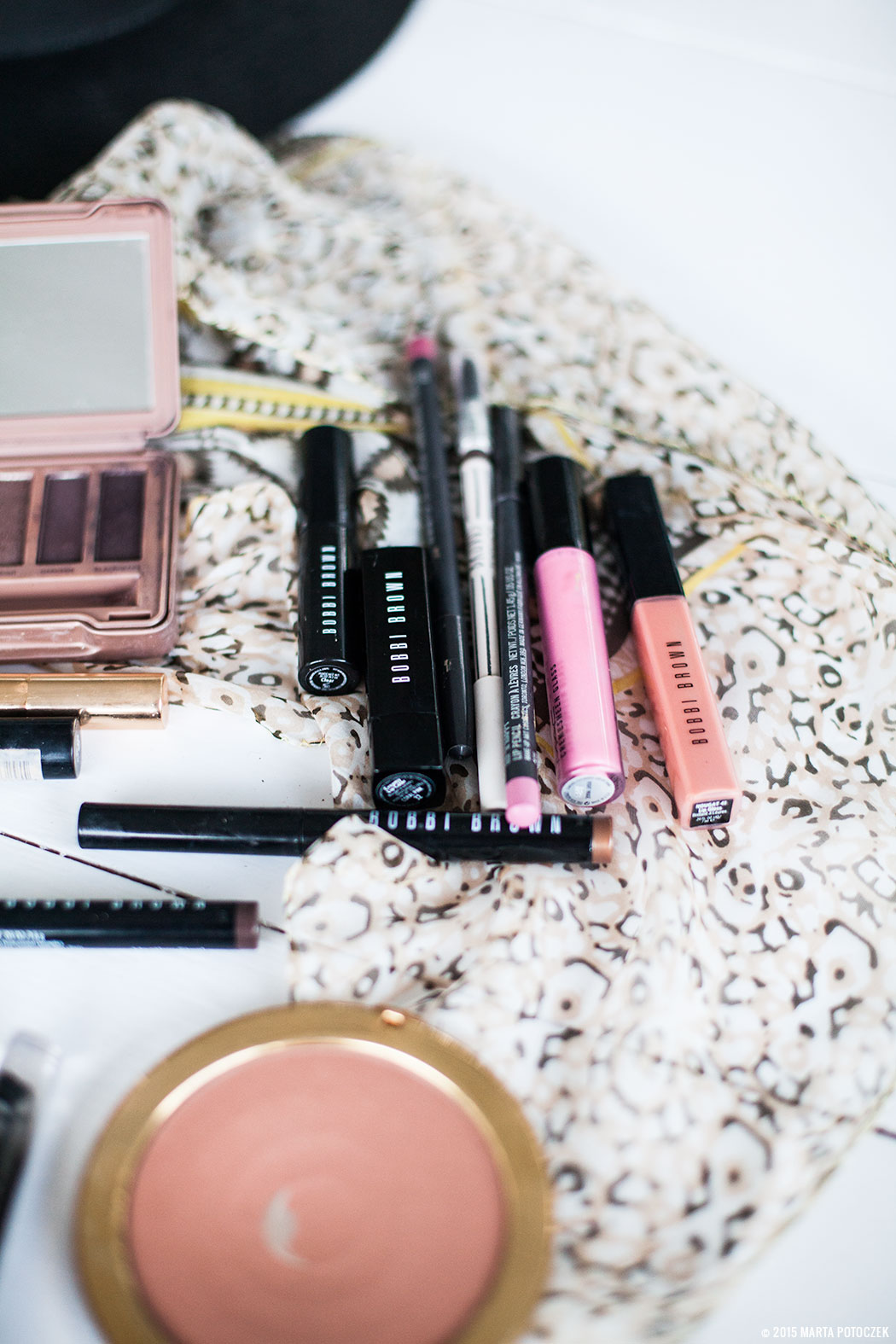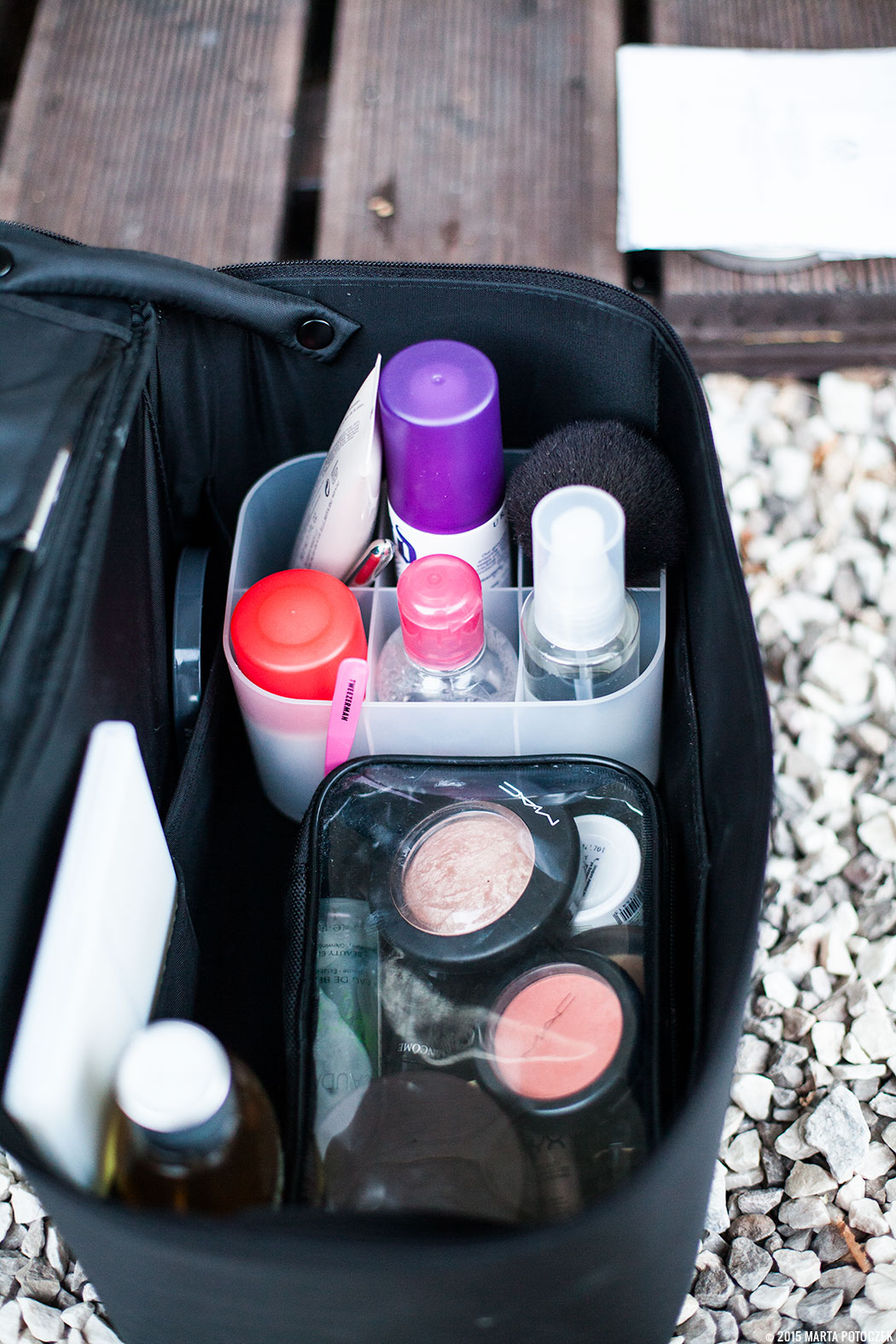 My skin care on the top: Skin Ceuticals SPF 50 , Caudalie's best serum and for night I'm trying this Selvert depigmenting cream my friend and facialist Kasia recommended to me. We'll see how it goes.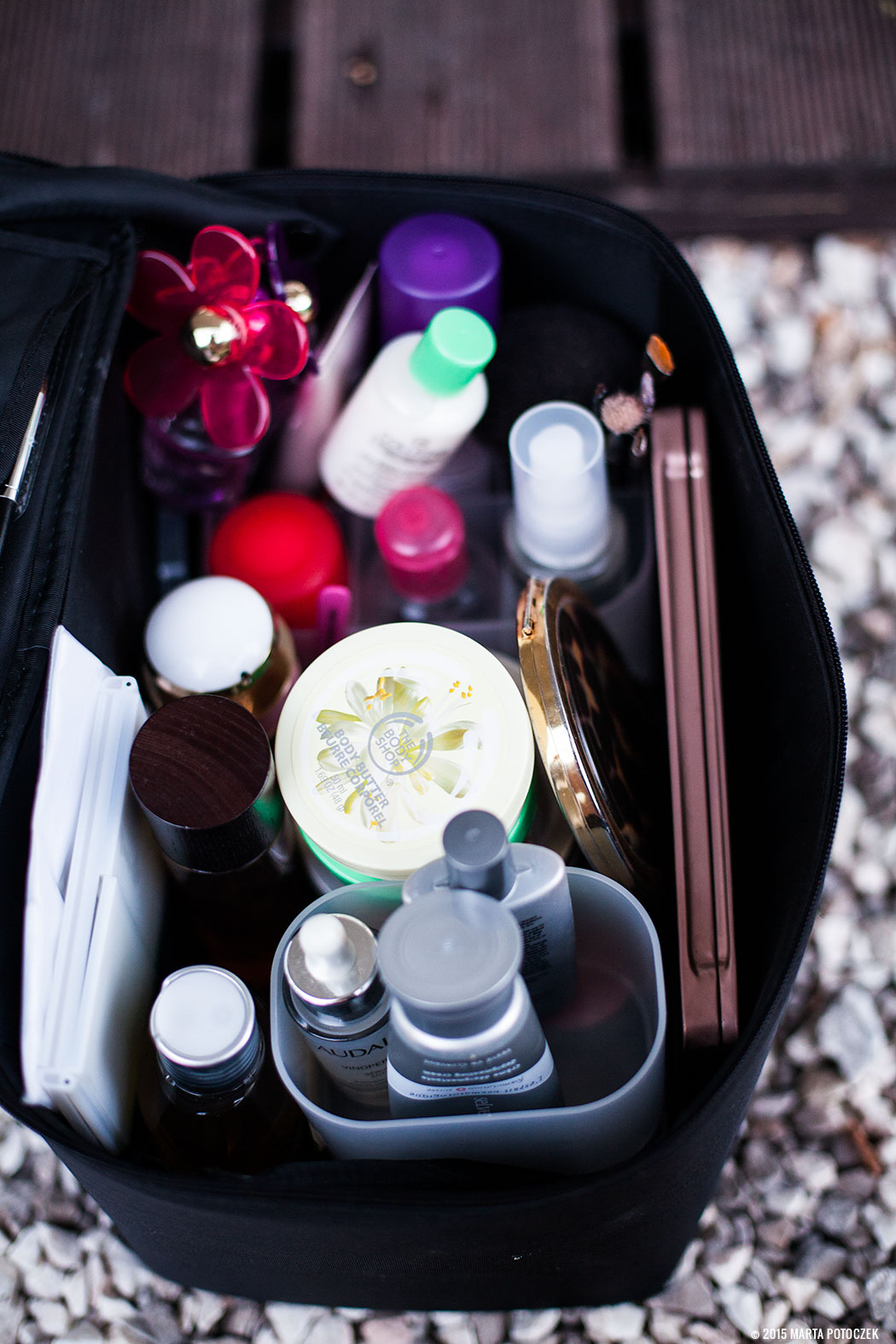 Hair products. My hairdresser Mario has taken me on Davines side- this stuff is not cheap(not super pricey too) but so worth it. You know the feeling when you leave your hairdresser and your hair so fab, smells amazing, you feel like going through them with your fingers all the time. This is what I get from it on daily basis. Love that company. Period. Plus Tangle Teezer and Batiste dry shampoo, because they are toothpaste to me 😉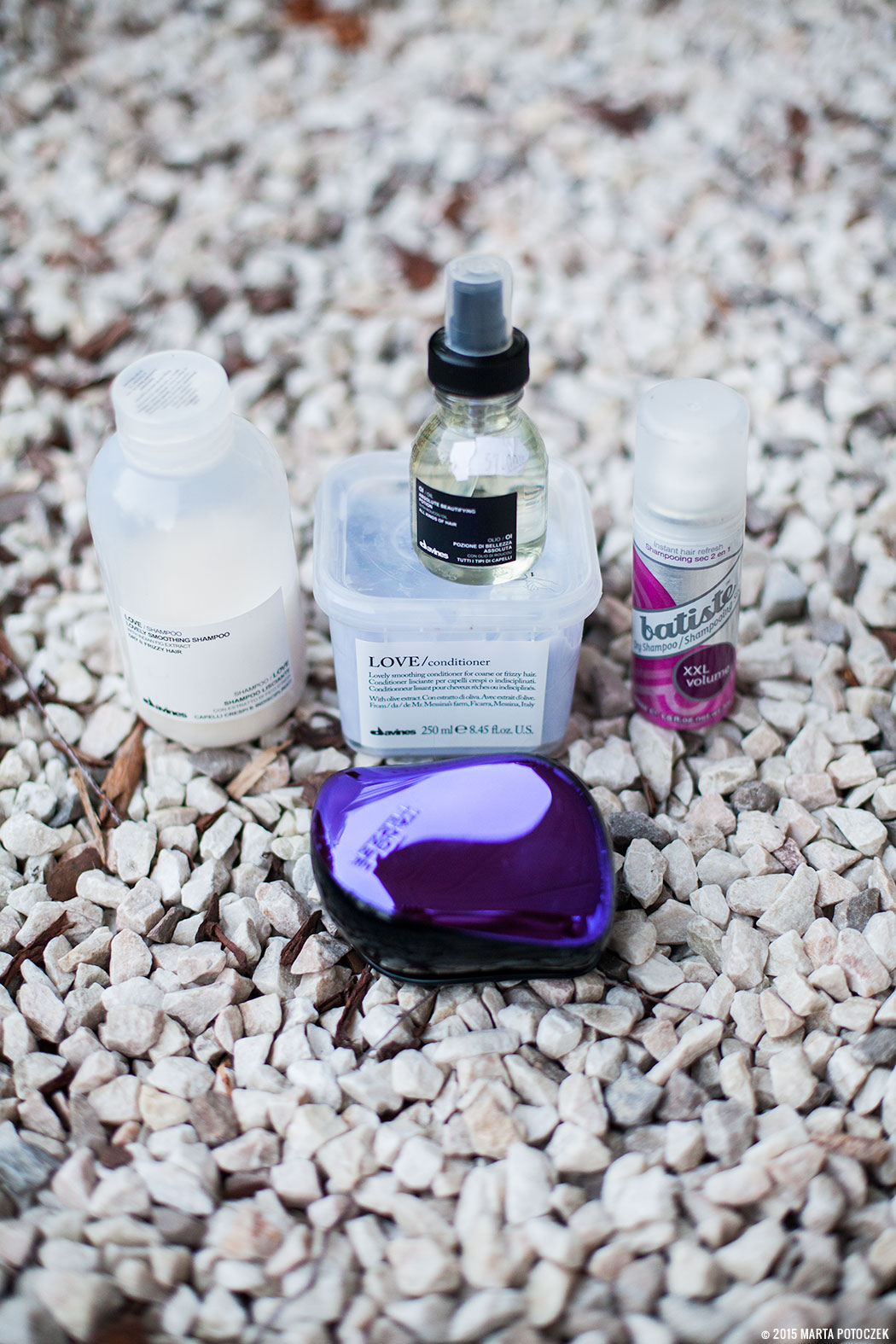 Lots of cotton pads and cotton swabs- I got mine from Muji and Sephora.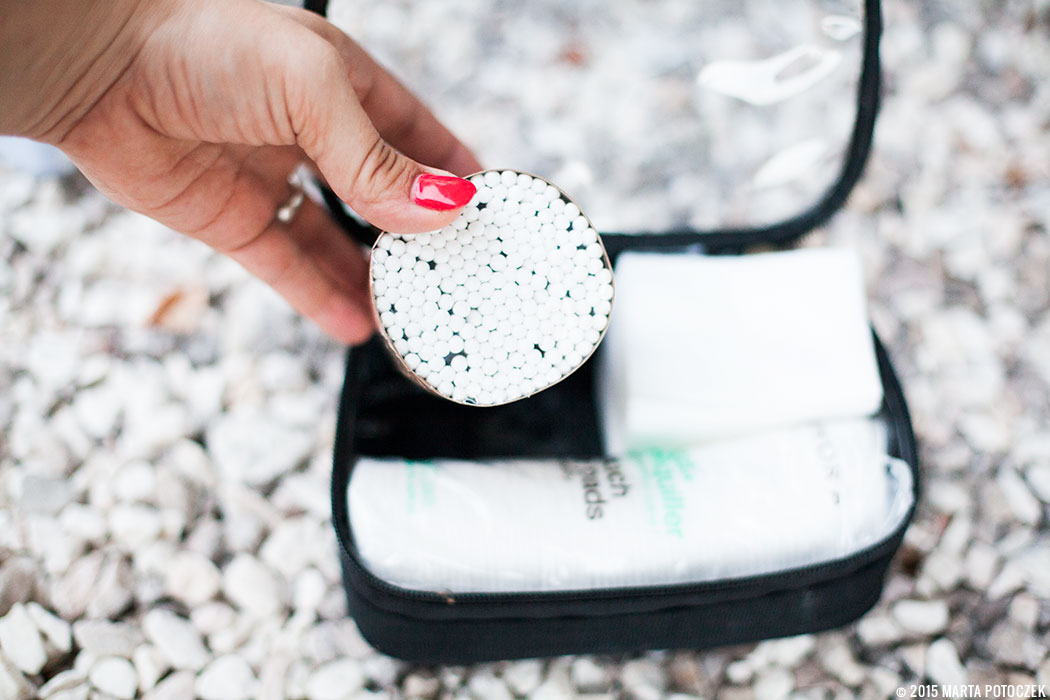 All packed, you are all set to go 🙂 Another tip- just before holiday all big shops have cool promotions for travel sets.