I found these forgotten scones we made with Gaba in December when she was sick. Sharing today because I really crave lemon curd today. I always use my favourite lemon curd recipe. I sometimes change the juice- one time it's only lemon, other time only orange, then a mix of the two, or maybe even some clementine added. Get creative! Scones are my favourite type of bread when I'm in a hurry, out of yeast and don't feel like waiting for an hour to grab something to eat. This time it was no different 🙂 I absolutely love the marriage of thyme in the scones and lemon curd!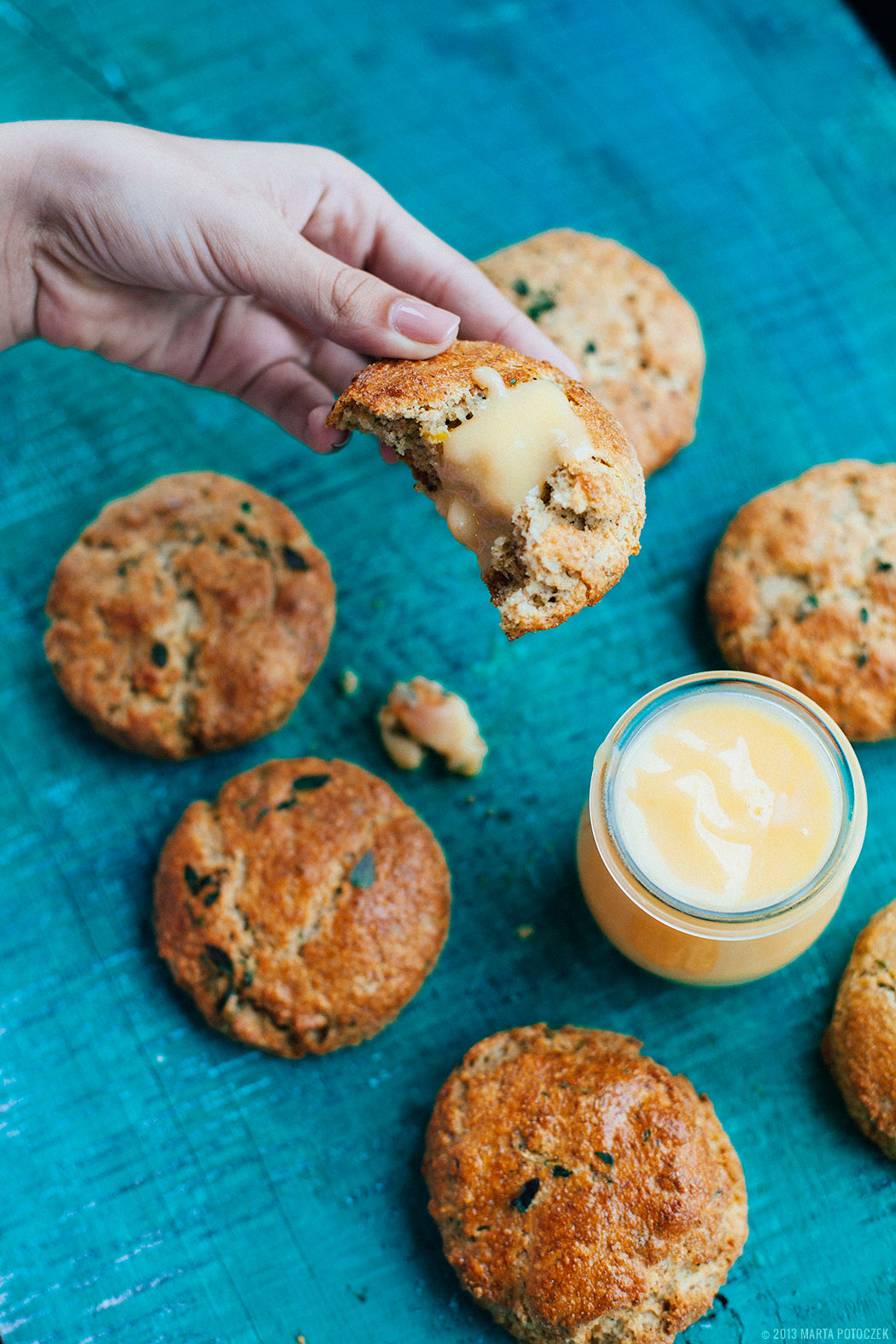 RECIPE – BUTTERMILK SCONES WITH THYME
225 g white flour
1,5 teaspoon baking powder
0,5 teaspoon baking soda
half cup buttermilk
3 tablespoons minced fresh thyme leaves
1 teaspoon salt
1 teaspoon sugar
50 g butter, cubed
1 egg beaten to glaze
Preheat your oven to 200 C. In a bowl place flour, baking powder,sugar and salt. Mix the ingredients and add a butter cut in small cubes and rub it into the flour mix. Add thyme, buttermilk and mix everything with your hands. Then start to knead it delicately. Form a round shape about 2 cm high. Cut round shapes using a glass. Brush each scone with an egg and sprinkle with some more fresh thyme leaves. Bake in 200C (400F) for about 15 minutes.