I've had this recipe in my files for such a long time and forgot to post it here on the blog. It's perfect for a party with friends or just for nice romantic evening with wine. It takes few minutes to be done but looks fancy. And it tastes delicious. Need any more recomendations?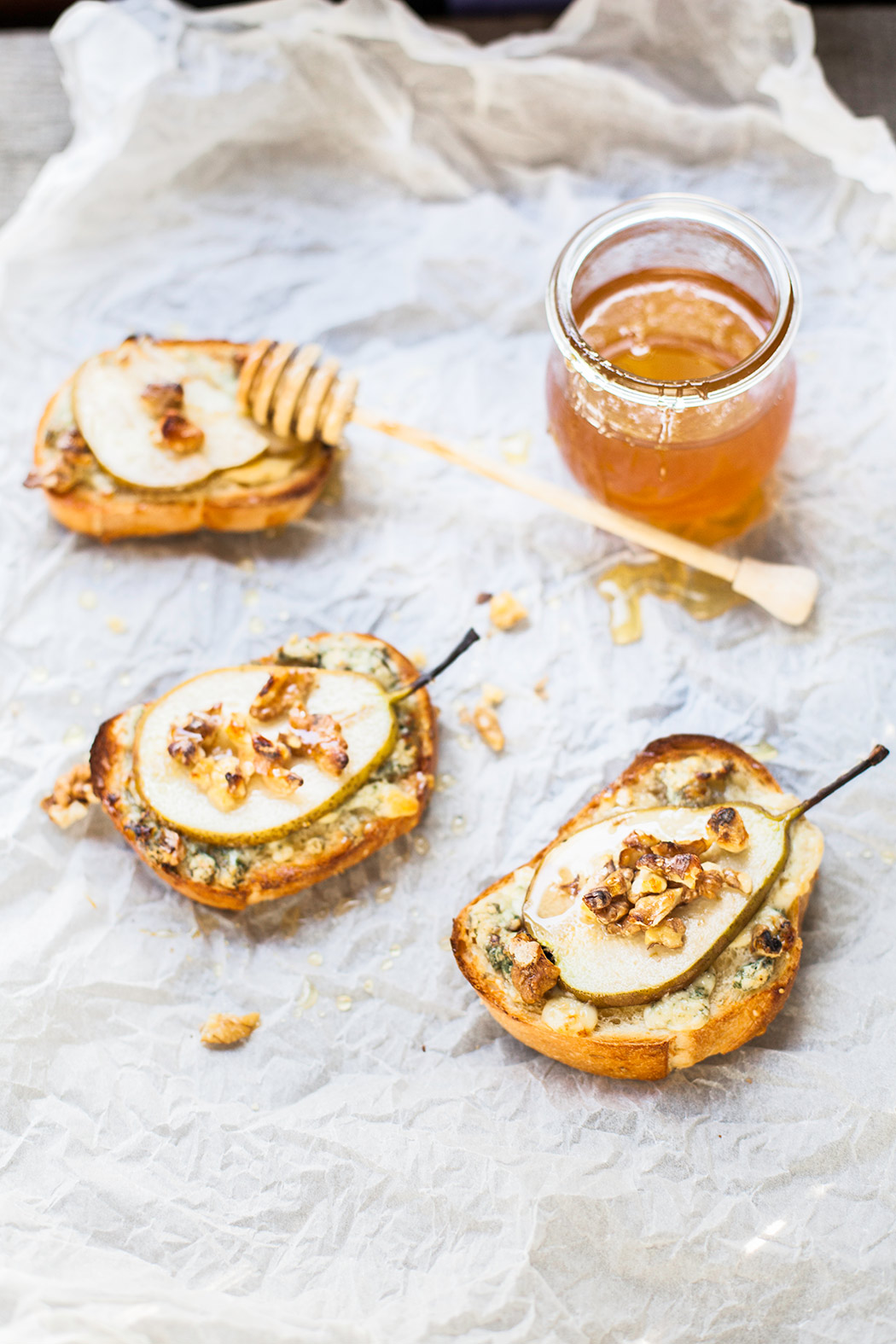 You'll need: baguette, honey, gorgonzola cheese and a handful of walnuts.
Heat the oven to 200C. Cut the baguette into 1 cm slices. Spread each slice of bread with a dollop of gorgonzola cheese. Cut pears into thin slices. Drape them over the cheese and drizzle with honey. Grill for 2-3 minutes.In a meantime chop the walnuts. Sprinkle on top of the tartines and grill for additional 1-2 minutes. Serve immediately.