Last week I was browsing through my fb feed, which as you can imagine is filled with food, garden, travel and beauty stuff. One image got my attention- it was a salad with oranges and beans. Whoa! Never had a combo like that. The recipe called for sprouts which I did not have, so I made a slightly different version.I still must try the original behind the picture by Bon Appetit My version was so good I am having it all week long.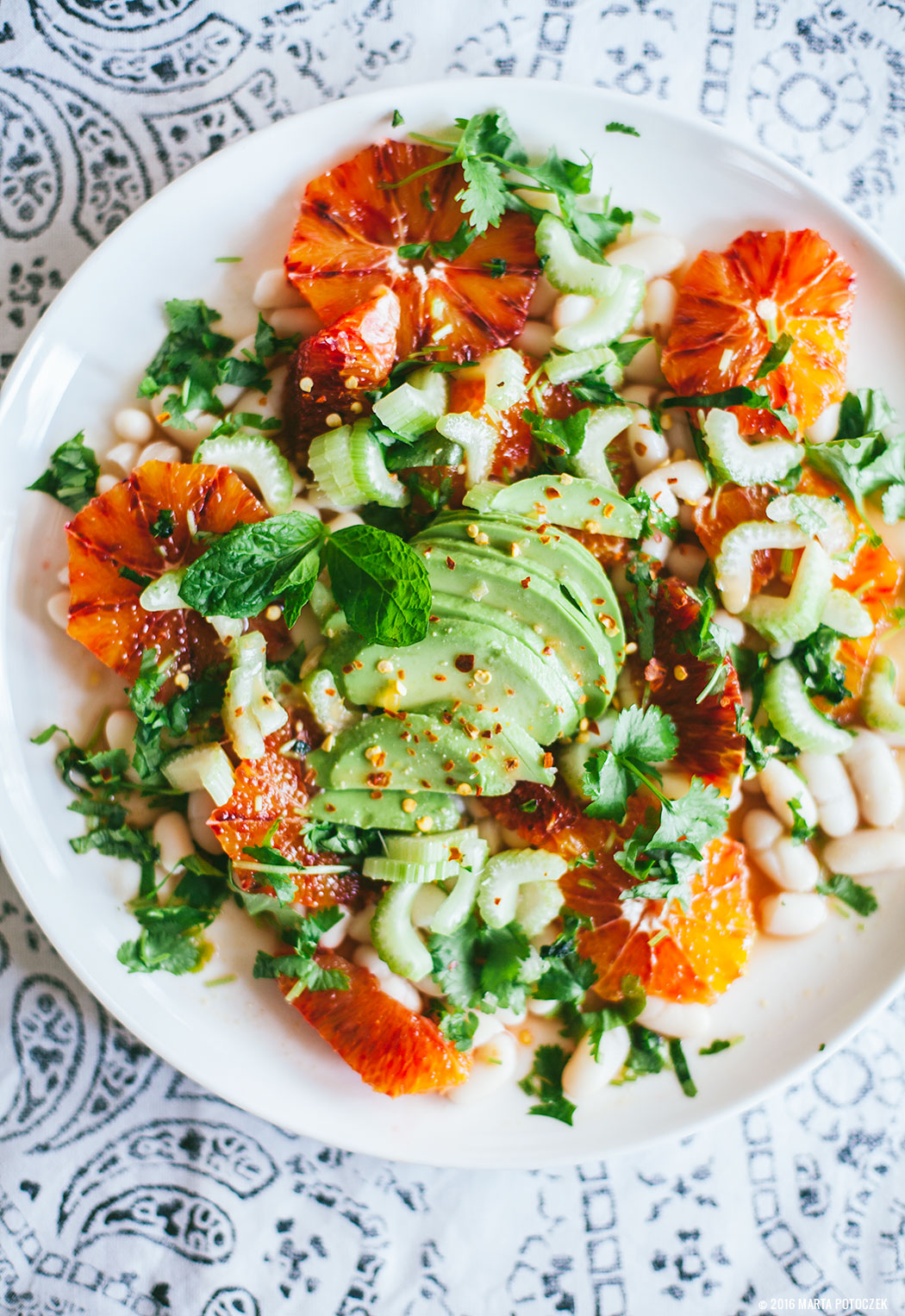 Ingredients:
1 red Thai chile or other small hot red chile, thinly sliced or teaspoon of dry chilli flakes
¼ cup olive oil
2 tablespoons fresh lime juice
2 teaspoons thick balsamic vinegar
1 tablespoon thick plum vinegar
1 tablespoon honey mustard
juice of half an orange
Kosher salt, ground black pepper
1 cup cooked canellini beans
3 medium blood and navel oranges
2 small celery stalks, very thinly sliced on a diagonal
1 medium avocado
½ cup cilantro leaves
Combine chile, oil, lime juice, orange juice, mustard and vinegars in a medium bowl. Season with salt and pepper. Add beans and toss to coat. Let sit 10 minutes to allow flavors to meld.

Meanwhile, using a small knife, remove peel and white pith from oranges. Cut crosswise into ¼"-thick rounds.

Add oranges, celery to beans. Season with salt and pepper and toss once to combine.

Serve topped with avocado and cilantro.