Happy New Year everyone! Hope you had amazing Christmas and New Year. I enjoyed it a lot, though my fav time was the time between spent in my onsie or pyjamas binge watching Jessica Jones with Gaba and then drinking wine and snacking on some various tapas with Michal. Laziness at its best.
I open the year with lots of resolutions. I love making them and I tend to stick to them. All my last years resolutions came to life and became my everyday life. So lat year I promised myself to start taking care of my skin everyday- I did and have never had such an amazing complexion in my life. The second one was to have a tidy wardrobe- I'm the queen of mess. I did it! I also started planning things I need in my wardrobe instead of impulsive buying- not planned but I guess it was a by product of working on decluttering the walk in closet.
What about this year: first- diet and fitness- I didn't focus and those too much last year and bang! out of nowhere I gained a few… pounds. I started before new year and hopefully will stay on the good track.
second: posting more on the blog- that means fighting my worst feature procrastination. So if you see less than 5 posts a week it means I'm failing 😉
Fingers crossed!
I'll start the year with a recipe for popovers. I love having eggs and try new ways of serving them all the time. This recipe is super easy and fast. And so tasty- bacon, pear and thyme?! Oh yes!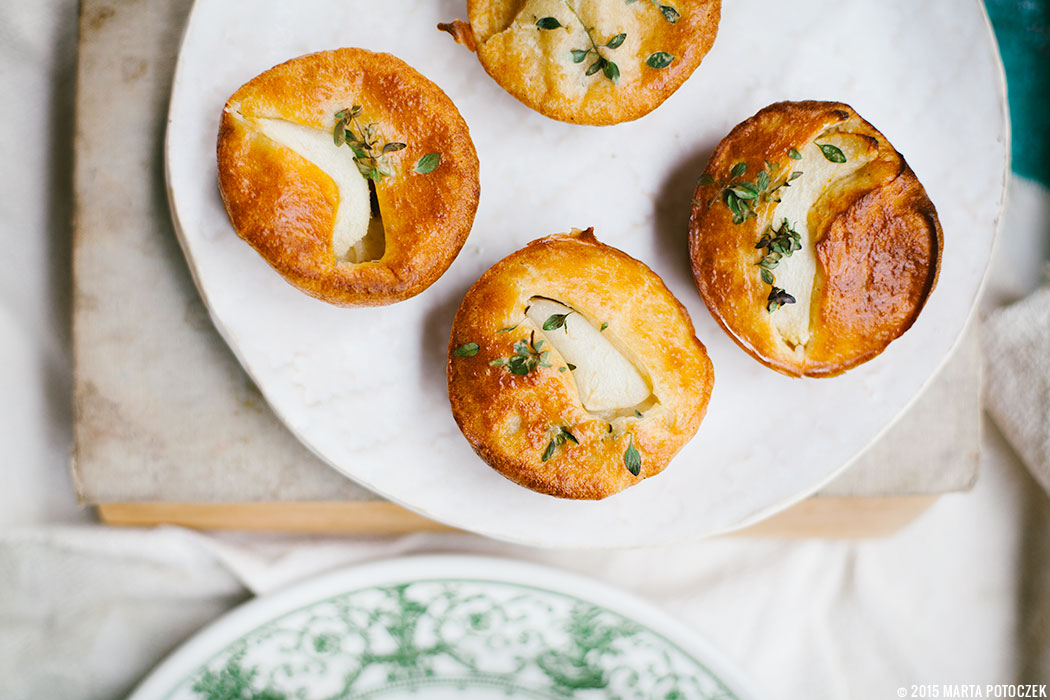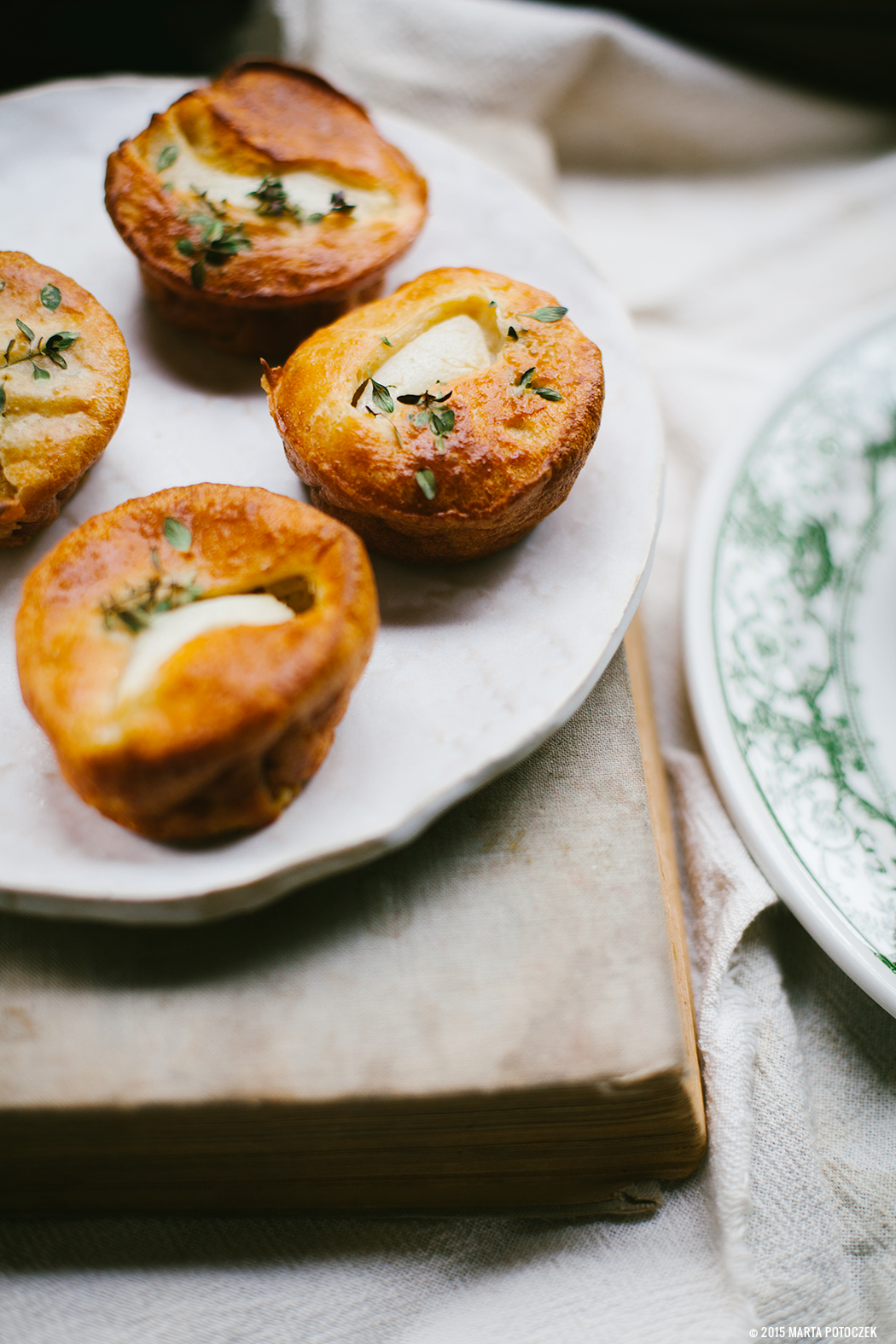 RECIPE – BACON, PEAR AND THYME POPOVERS
200 g all purpose flour
4 slices of bacon, chopped
a pinch of salt
8 sprigs of thyme
3 large eggs
100 ml milk
3T Greek yogurt
one soft pear, sliced
Preheat your oven to 400°F (200°C)
Whisk together the flour and salt, then stir in the eggs,milk and yogurt. It should have a consistency of thick cream. Set aside.
Fry chopped bacon with 3/4 of the thyme until crisp and browned. Drain off fat and use it to grease your muffin tin. Place the tin into the hot oven so that the tin can get really hot.
Add the fried bacon and thyme to the batter and stir. Remove the hot pan from the oven and quickly pour in the batter so it is 2/3 full. Add one slice of pear on top, sprinkle with the reserved thyme. Place the pan in the oven immediately and bake for 25-30 minutes until puffed and golden.