A little update on the garden. I have been working hard this spring with some excellent helpers to rebuild part of the garden, so I need to show you some pictures. Today I'll post some from April and May. Today it's more about flowers and relax zone than the edible part. It's not forgotten, believe me. I built a few new raised beds and trellises- they have to wait for the next post.
Magnolia had a rough start this year. We had the most warm beginning of the year I can remember since we moved here seven years ago. So she started blooming a month earlier…and then it was hit by frost. It lost half the flowers 🙁 but still looked beautiful. Miss Rustica Rubra in late April.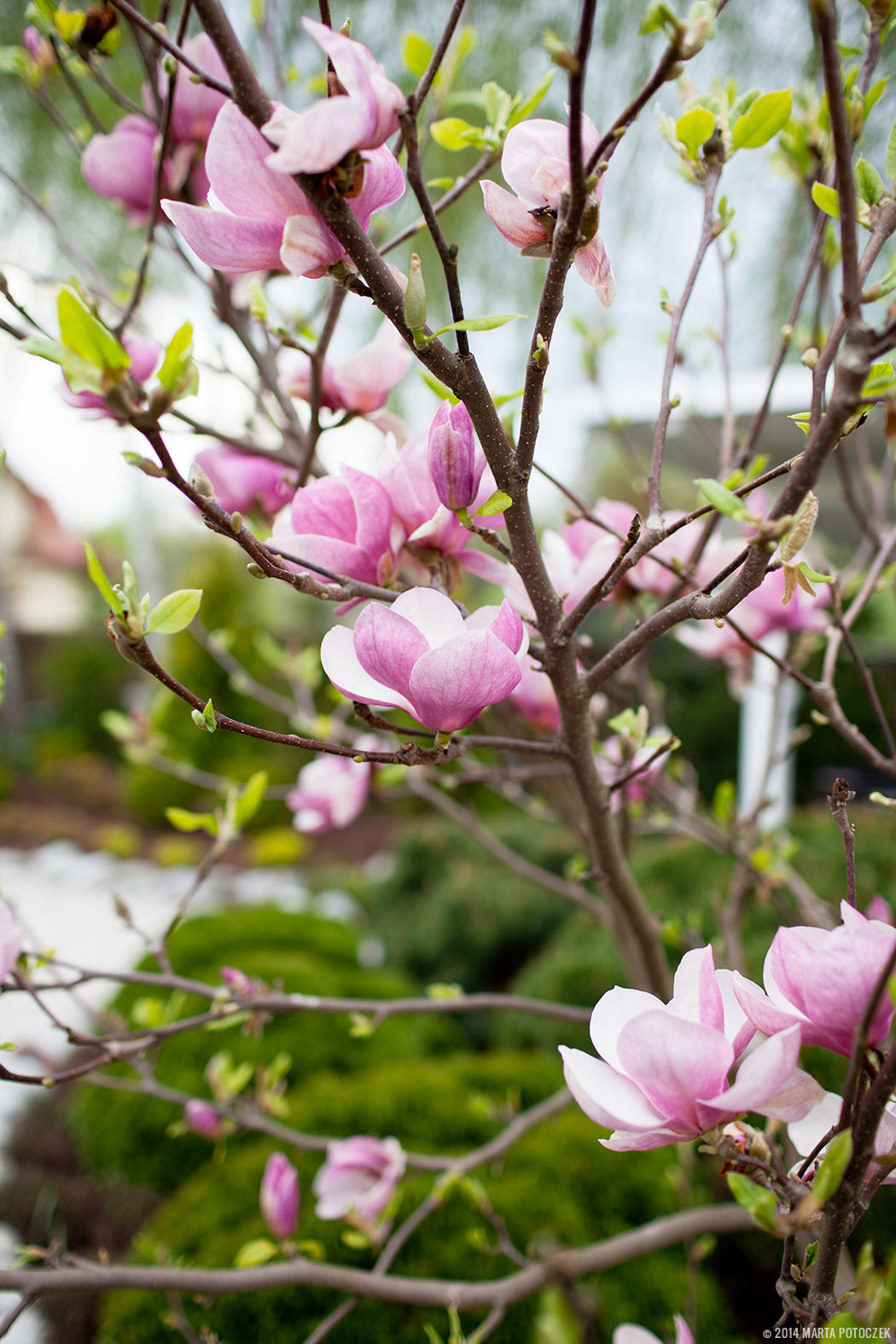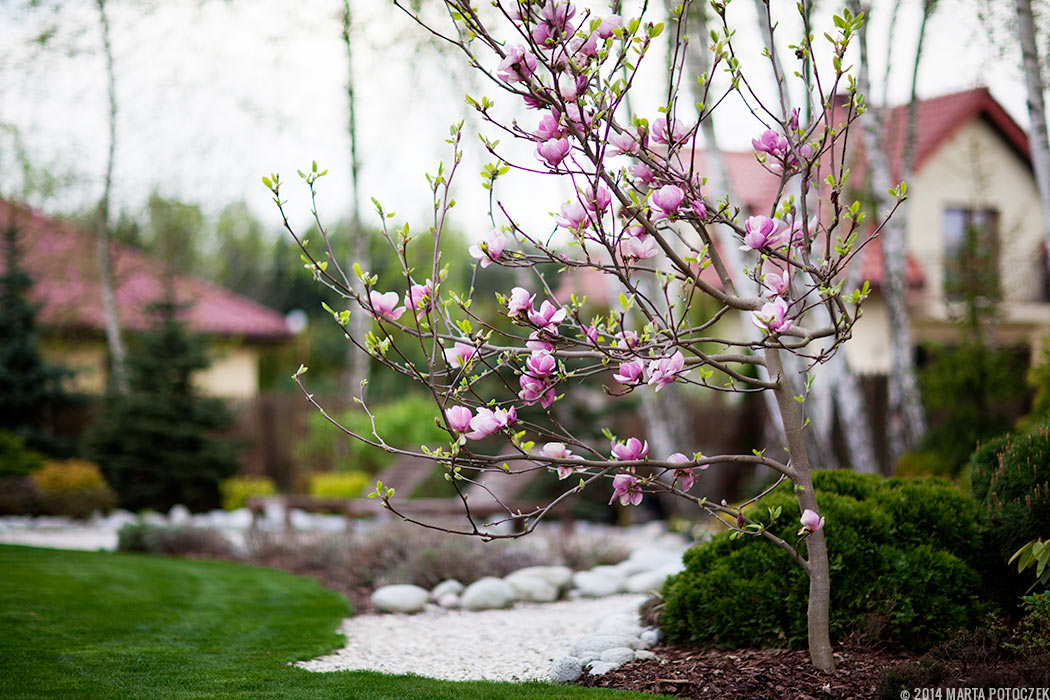 My lilac is getting bigger and bigger- it's called Sensation.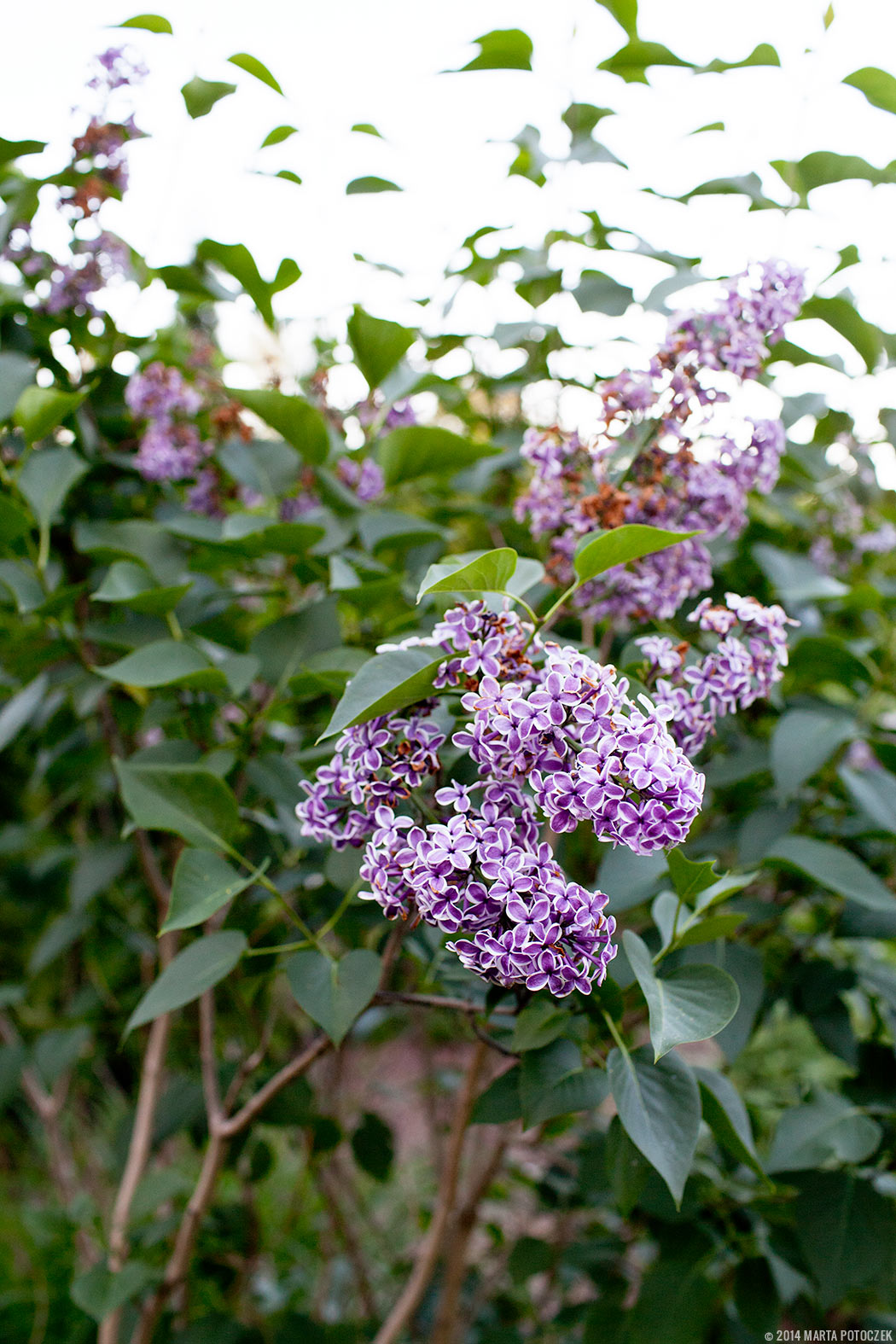 Last year we build a roof over the chill out zone. It turned out that there is no place for a structure like that in our climate. The wall was cracking, we had to rebuild it it every year, it was no fun at all. Last year we added the roof and the table, this year seatings, pillows and gas grill. The place is our fav to hang out now. It became so much more cozy than before.