Easter is coming in a second so I wanted to share few recipes that you might like in this time of the year. You must look at therese lemon curd eggs or meringues they are a true crowd pleaser. Today I'll share a recipe given to me by my husband's granma. I love her so much, she's 93 years old with a spirit of a youngster. A true role model and excelent cook. This babka is super easy to make so give it a try.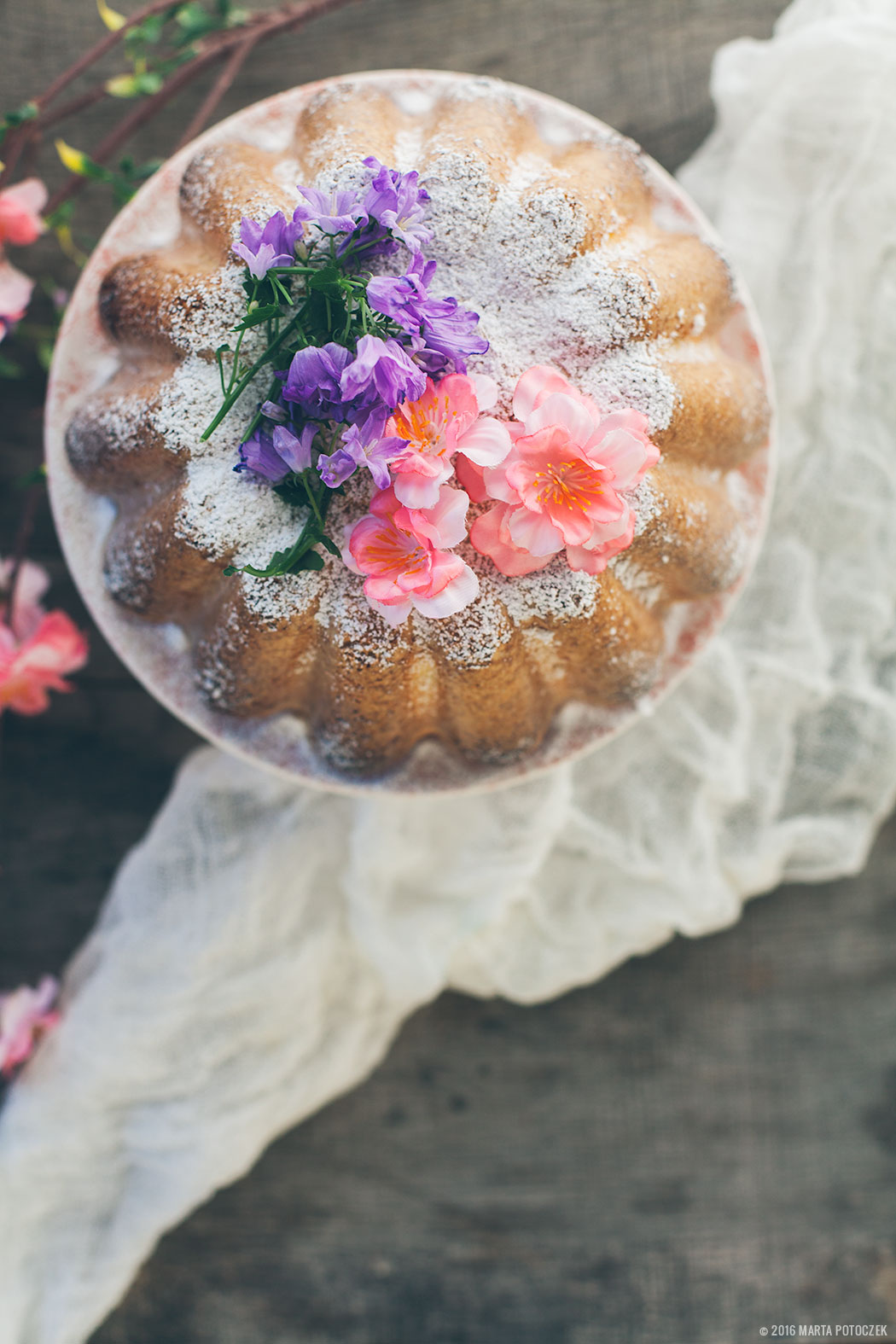 Recipe:
4 eggs
half cup plain flour
half cup potato flour(starch)
1 cup sugar
2t baking powder
4T mayonnaise
1T vanilla extract
Heat the oven to 180C. In a standing mixer beat eggs with sugar and vanilla extract. Sift flours and mix with baking powder. Add gradually to the eggs mixture and mix gently with a spatula. Add mayo and mix. Grease a babka tin with butter and sprinkle with some flour. Pour the batter in. Bake for 45 minutes or until a toothpick inserted in the center comes out clean. Let cool and then sprinkle with powder sugar. Enjoy!