Few days ago I was invited for an event by California Prune Board to Aruana restaurant where Chef Witek Iwański cooked some amazing meals using the prunes. The evening was really nice also because I met with some cool ladies and we chatted all evening long about food, life, work and other bits and bobs.
The food was splendid and I loved all the new ways of cooking the good old prune. I was really inspired and of course today I come with my own recipe for healthy snack bars. Chef Witek mixed lime with prune in one of the dishes and somehow this was what I needed to work with the next day.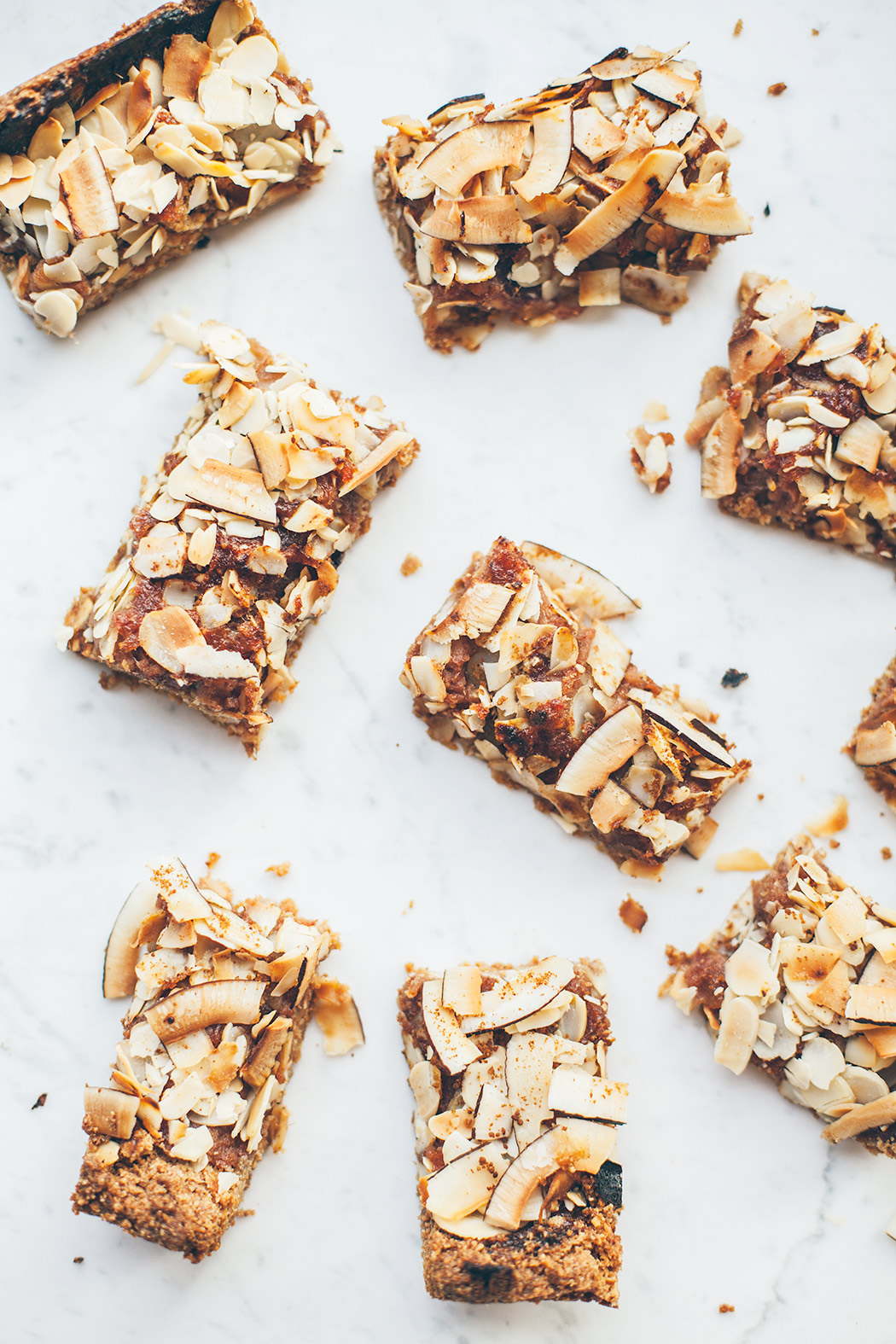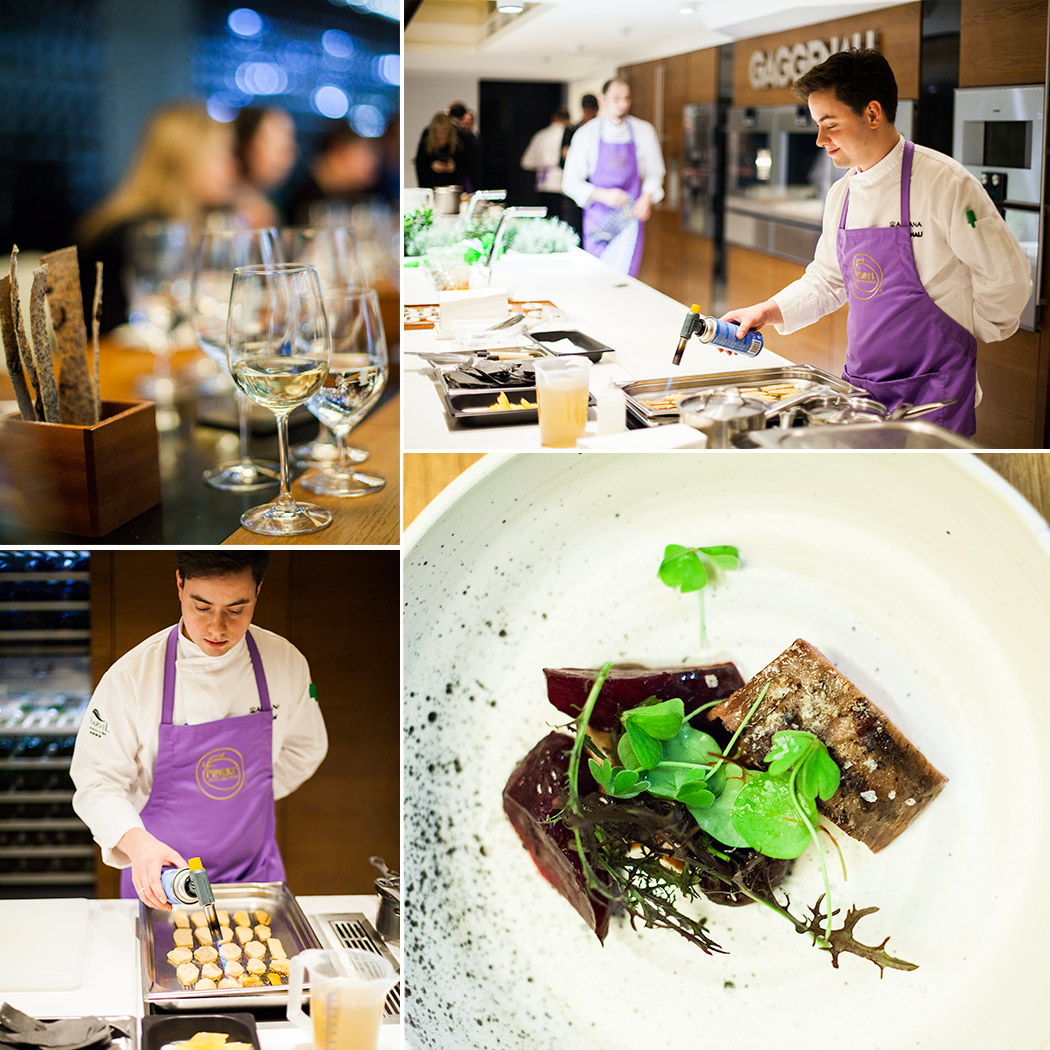 I was scrolling through my facebook feed and saw this link from Bon Appetit- I decided to make it all vegan omitting butter and gluten free by using amaranth flour. I changed a few measurments during baking as amaranth flour needed more coconut oil. Loved it! It's already gone- everyone in the house was snacking on them all the time. Love the mix of lime and sweetness of prunes and dates. Amaranth and coconut sugar meet with salt giving you very salted caramel feel – try it, you'll love it! Healthy snack for the sugar rush in the middle of the day.
RECIPE – Coconut prune snack bars
nonstick vegetable oil spray
10 prunes
12 Medjool dates
3/4 cup amaranth flour
1/2 cup old-fashioned oats
1 teaspoon kosher salt
1/2 teaspoon baking powder
1 1/2 cups almonds, divided
3/4 cup room-temperature virgin coconut oil
1/2 cup coconut sugar
2 tablespoons plus 2 teaspoons maple syrup
1 cup sweetened shredded coconut
zest from one lime, finely grated
juice from one lime
1/2 cup unsweetened coconut flakes
1/2 cup unsweetened shredded coconut
Preheat oven to 175c(350°F). Lightly coat an 8x8inch (20cmx20cm) baking dish with nonstick spray, then line with 2 sheets of parchment, leaving overhang on all sides. Bring dates and prunes and 1 cup water to a boil in a small saucepan. Reduce heat and simmer until liquid is almost completely evaporated. Let cool.

Meanwhile, pulse amaranth flour, oats, salt, baking powder, and 1 cup almonds in a food processor until almonds are very finely ground, about 1 minute. Add oil, coconut sugar, and 2 Tbsp.maple syrup and pulse to combine. Pulse in sweetened shredded coconut. 

Transfer coconut-oat mixture to baking dish and pack evenly across bottom of dish, tamping and smoothing with the bottom of a dry measuring cup (the more compact it is, the better it will hold together when baked).

Pulse prunes,dates, lime zest, and lime juice in food processor, scraping down sides as needed, until smooth. Spread date purée evenly over coconut-oat mixture, leaving a ½inch border around edges. 

Chop remaining 1/4 cup almonds and mix in a small bowl with unsweetened coconut flakes, unsweetened shredded coconut, and remaining 2 tsp. maple syrup. Scatter evenly over date purée and press in lightly with your hands. Bake until top and bottom are browned and edges are very firm, 40–45 minutes. Let cool before cutting into eight rectangles.