It's been a tough week. The weather is ugly, it's foggy, it's raining and it's cold. Add some bad news, some starting colds, bad weather and you feel my mood. Gaba started sneezing so I let her skip school. And we made some chocolate chip cookies. And spent some mommy daughter time. I wanted to use some "healthy" flour so I added buckwheat and some graham flour to the normal white flour. Loved the nutty taste that got from them. Hope you try our recipe too.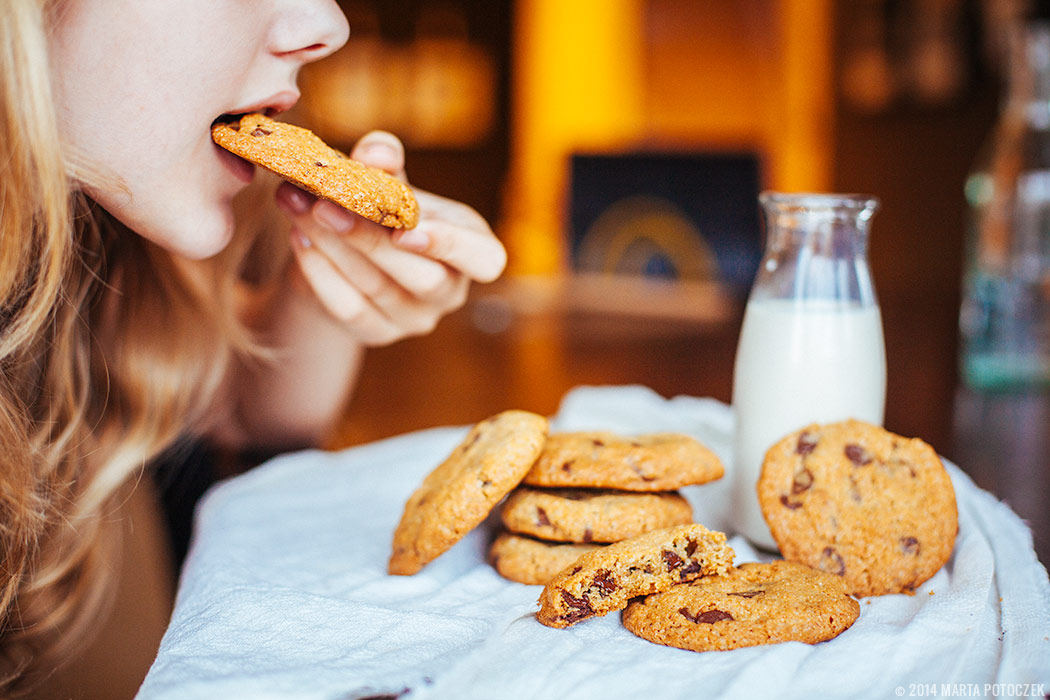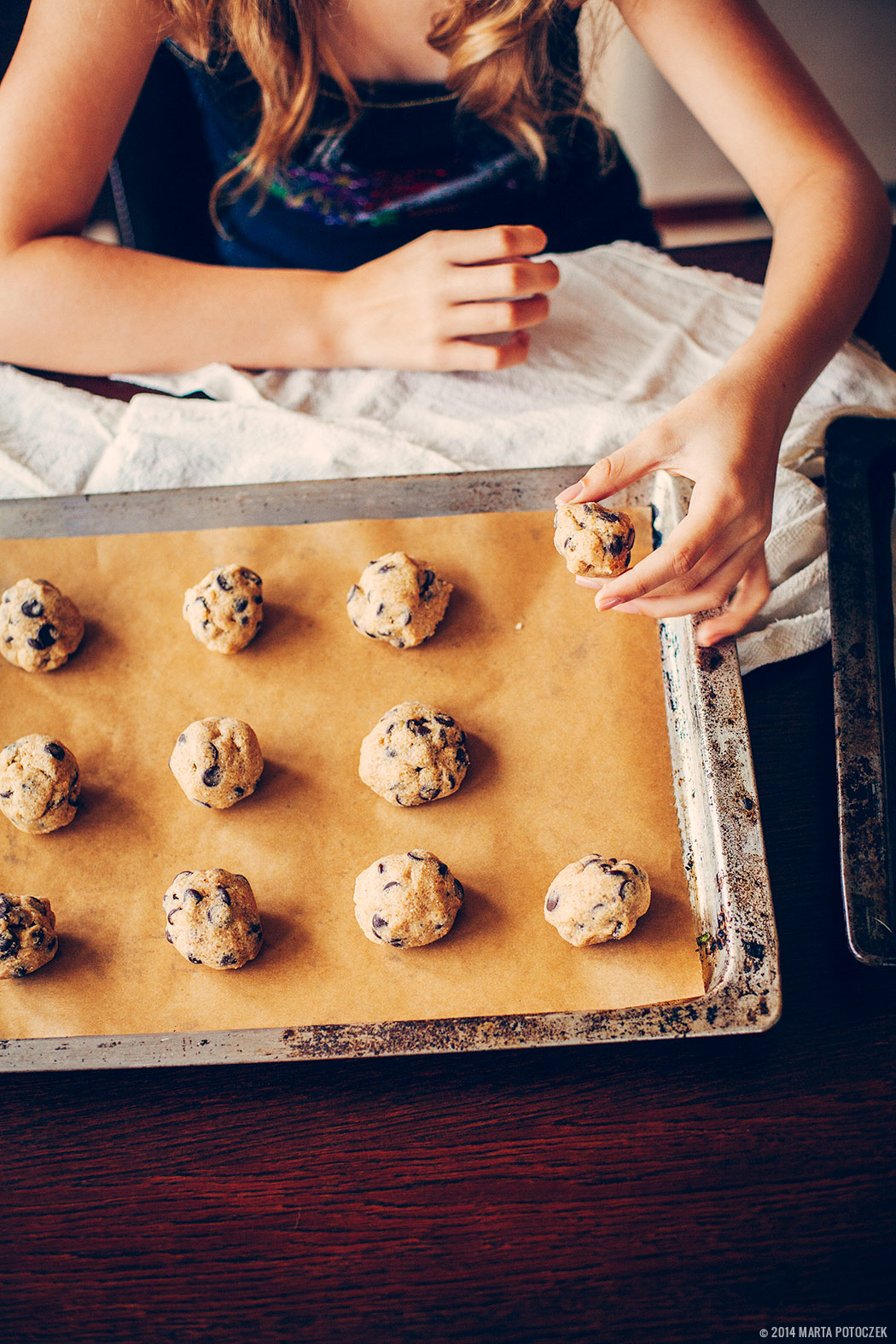 RECIPE – BUCKWHEAT GRAHAM CHOCOLATE CHIP COOKIES
100 g buckwheat flour
100 g graham flour
200 g white flour
260 g butter
2 large eggs, room temperature
1 teaspoons pure vanilla extract
250g brown sugar
100 g white sugar
1 1/2 teaspoon baking powder
1 1/4 teaspoon baking soda
500 g chocolate chips
In the bowl of your electric mixer, fitted with the paddle attachment (or with a hand mixer), beat the butter and sugars until combined and creamed (about 3 to 5 minutes). Then beat in the vanilla extract and eggs, one at the time. Mix flours with baking powder and soda. Start adding to the butter mixture, beat and add more, until all is incorporated. Add chocolate chips at the end. Chill in the fridge overnight. (I freeze one batch in the freezer for one hour and bake the same, because I cannot wait).
Preheat oven to 325 degrees F (165 degrees C) and place rack in center of oven. Line two baking sheets with parchment paper.
First, form the chilled dough into 1 inch (2.5 cm) balls sand place them on the prepared baking sheet, spacing about 2 inches (5 cm) apart.
Bake cookies for about 18 minutes. Let cool before eating.