When summer comes I love having this salad- it's so crisp, so fresh and so summery. I remember first time I tried it was years ago- I found it in Nigella's book with summer recipes and loved it. Over the years I experimented a bit adding different herbs and vinagrettes. I love it with mint, cilantro/coriander and with lemon verbena. Sometimes I have it just with lime juice mixed with olive but my favourite is with thick plum vinegar mixed with lime juice.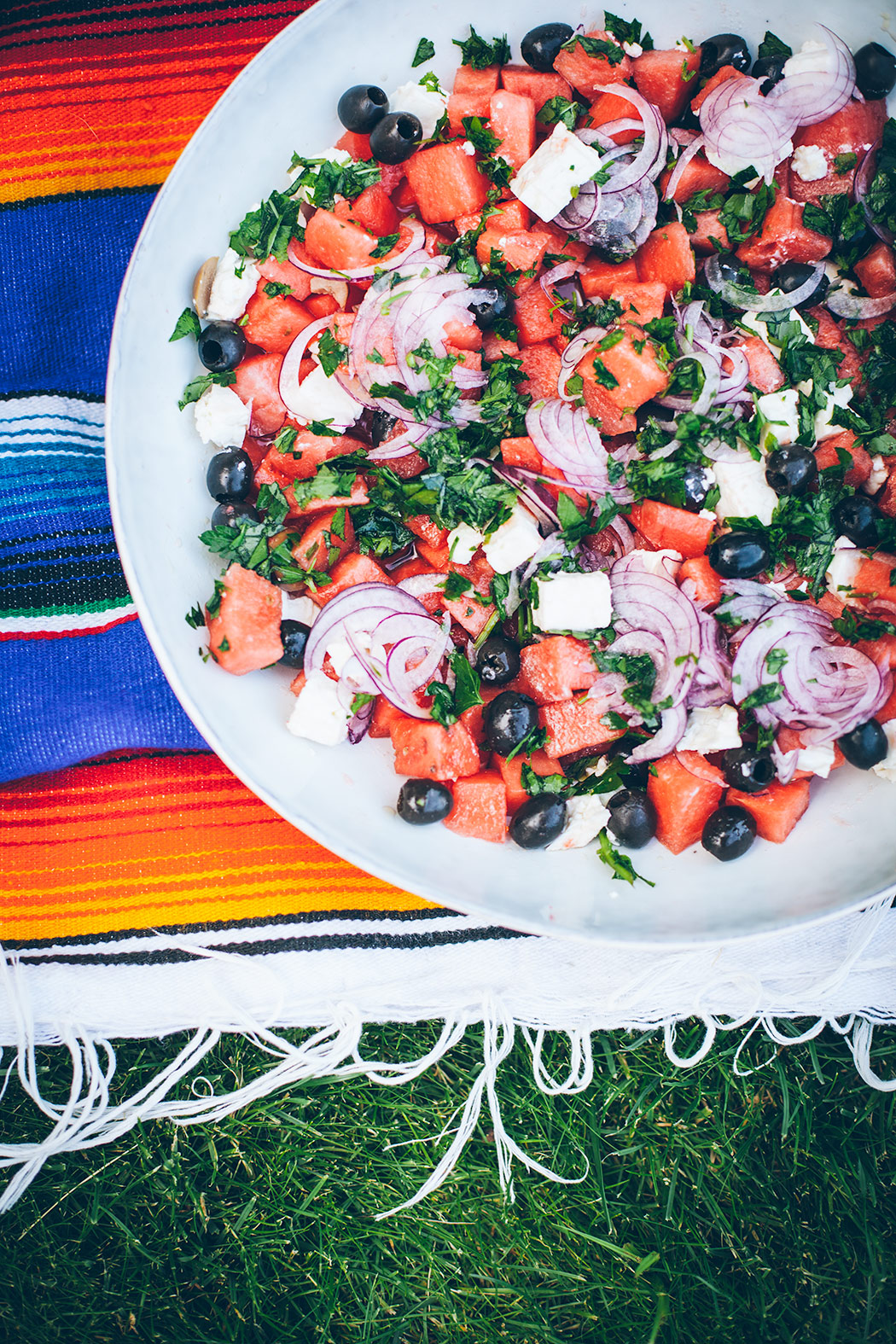 Ingredients
1 small seedles watermelon
100 g good feta cheese
1 jar of pitted black olives
1 small red onion thinly sliced with a mandoline
bunch of mint
bunch of cilantro
1/3 cup thick plum vinegar
juice of 2 limes
3T olive oil
Instructions
Skin and cut watermelon into small cubes
Put onion slices in juice of one lime. Let sit for 20 minutes. It will soften the onion and make it easier for digestion.
Mix olive oil, plum vinegar and juice of other lime.
In a bowl mix watermelon cubes, crumbled feta, onion, olives, mint and cilantro and gently mix with vinagrette. Chill in the fridge for 20 minutes before serving.
https://www.lazysundaycooking.com/watermelon-feta-salad/
Marta Potoczek