Hello. I come with another breakfast idea today. In the middle of winter I love using bright vivid colors in my food. I think even looking at this sunny meal makes you feel more energetic and optimistic. It's super easy to make and tastes like you're having summer on a spoon 😉
I think it's a hybrid between such popular acai bowl(but it uses mango pulp instead|), tastes just like mango lassi and is also somehow a chia pudding, because it has chia seeds inside 🙂 I am loooving it! Hope you do too!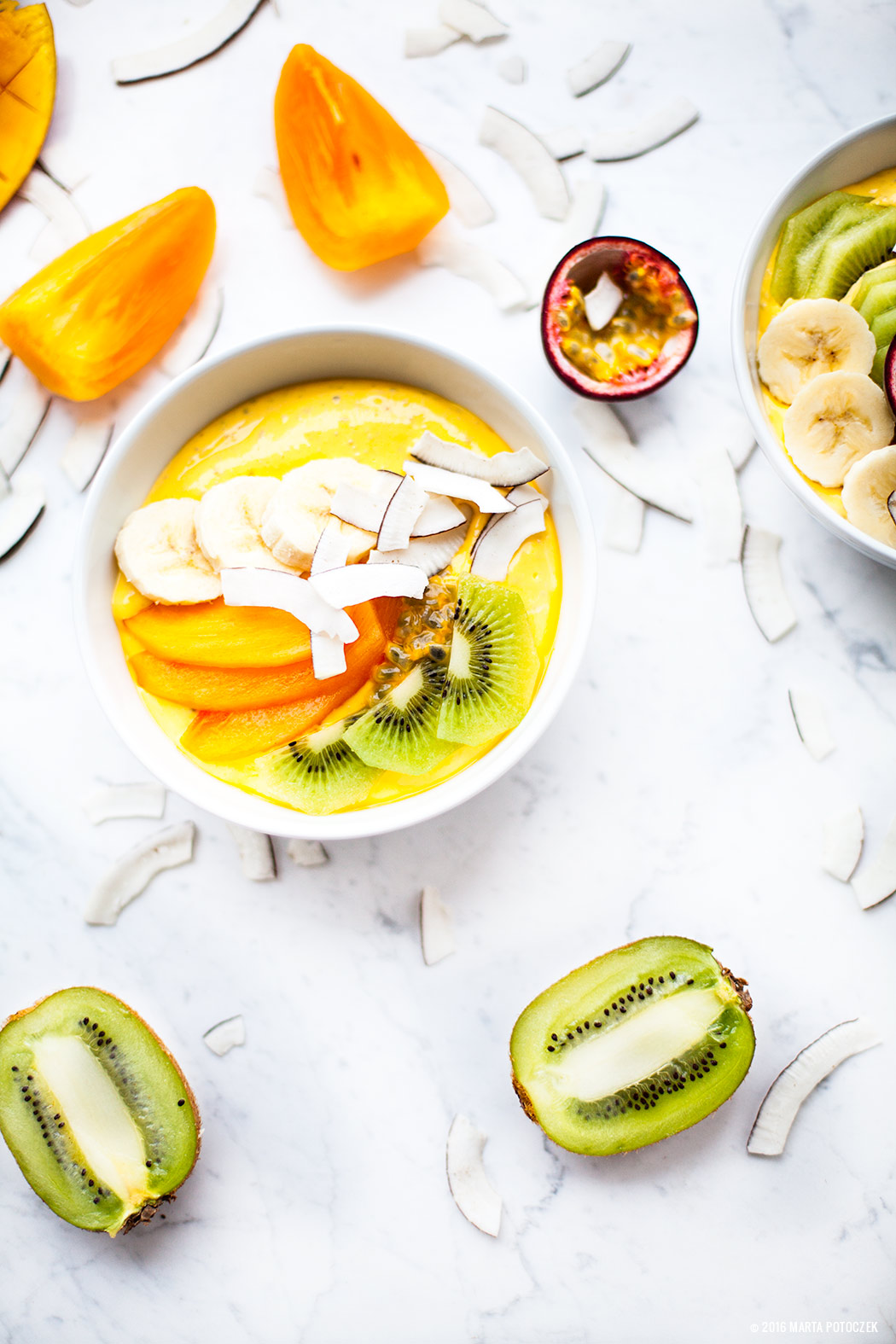 RECIPE – TROPICAL MANGO BREAKFAST BOWL
1 cup mango pulp(blended fresh mango cubes or store bought)
1 cup thick Greek yogurt
4 T chia seeds
banana
shaved coconut
kiwi
maracuja
persimon
mango
5 T shaved coconut to sprinkle on top
Blend yogurt, mango pulp and chia seeds. Put in the fridge for an hour. Decorate with fresh fruit and coconut shavings. Easy peasy! Serves 3 people.