We made a video! I wanted one so much and finally got Michal onboard with the idea. I absolutely love what he did. You can finally see how we cook in the garden. And I wanted to show you what I love most- my tomatoes. Don't you just love the variety? For first time visitors please see my post about growing tomatoes HERE
This year we had few new varieties of tomatoes- my new favourite is Vintage Wine Tomato- it lived longest, never got any diseases, fruited heavily and first, ended last. It's a chocolate variety with stripes. Very good flavour, best when on the wine for a longer time.
This year usually bland yellow tomatoes were amazing. I don't know if that's because of my experiment with rare watering during ripening or just really good weather. No idea. But they were so much better than last year. My favs: Yellow Pearshaped Tomato, Pineapple and Orange Strawberry.
My other favourites from previous years didn't disappoint either.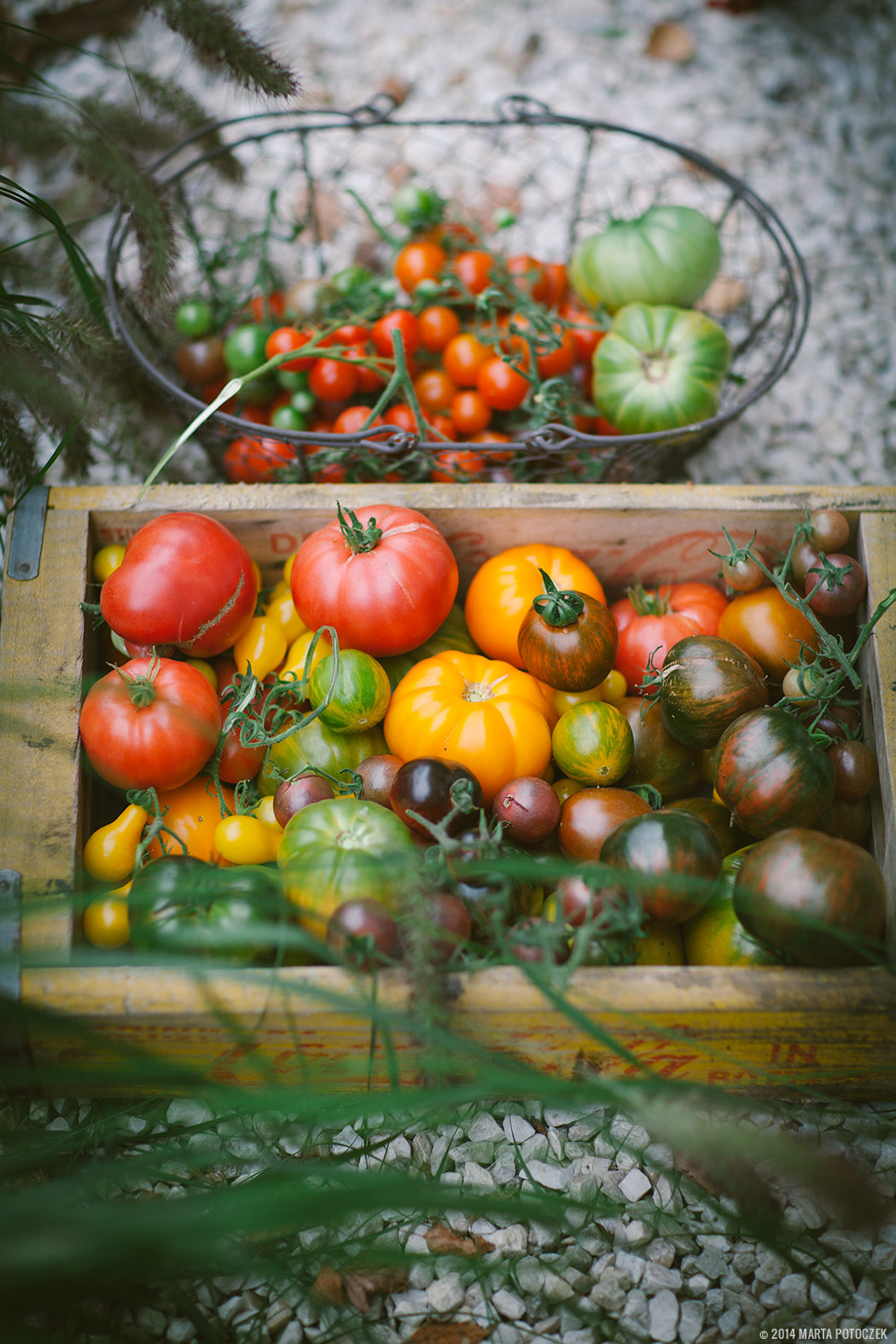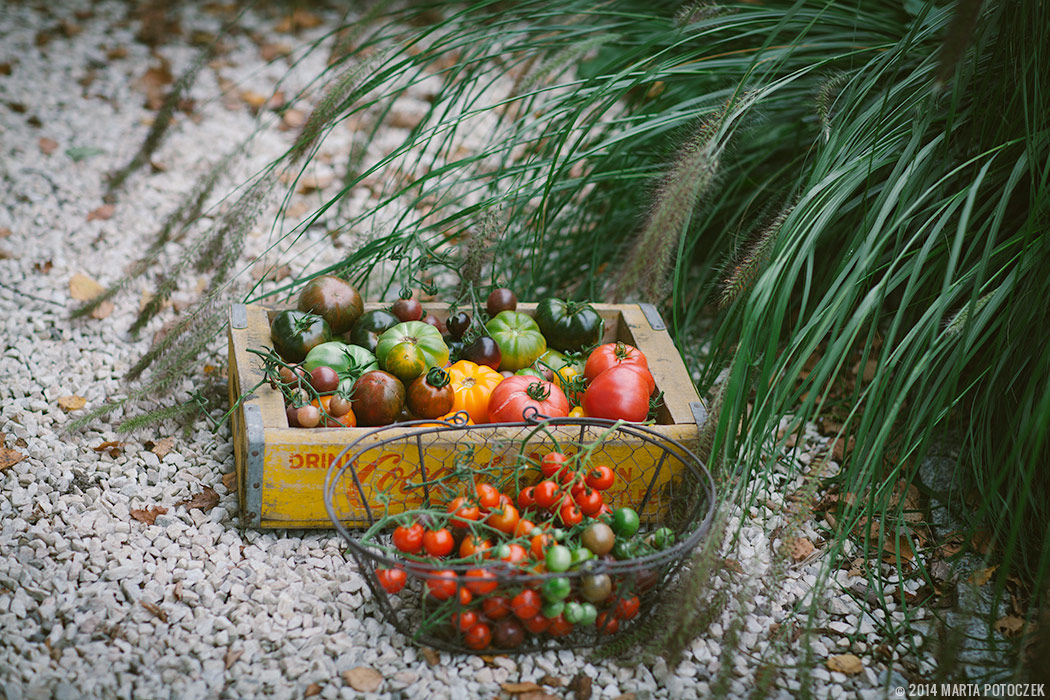 The salad I made in the video is the simplest one you can make. Tomatoes and their amazing taste do most of the job. I had the idea to give Michal's lunch in a weck jar. It turned out to be a great idea. It's well sealed, and nothing gets messed up.
RECIPE – TOMATO SALAD TO GO
bowl of different varieties of tomatoes
mozzarella
argula
olives
basil leaves
chives flowers
olive oil
crema di aceto balsamico
Maldon salt
weck jars for packing your lunch to work or for picnic.
In a jar pack layers of tomato slices, mozzarella, argula and basil. Sprinkle with Maldon salt. Add a drizzle of good quality olive oil and few drops of crema di aceto to balsamico. Add olives and sprinkle with chives flowers.