Any of you who know my blog a bit know how much I love tomatoes- growing, eating, photographing, talking about them. I had this little dish on my mind for weeks, yet always ended doing something else. Today I finally made it and Gaba(who started hating tomatoes this year) told me it tasted so good she is ready to have it tomorrow. Anything to bring her love for tomatoes back.
If you follow my instagram, you know I got a bit crazy about chocolate tomatoes this year- I think I'm testing more that 7 types, still not sure which one is the winner though.
I had this idea to mix all the tomato colours I had in the garden and mix them with halloumi cheese, all baked in a galette, which crust would be full of buckwheat flour and parmesan. And I really like what came out 🙂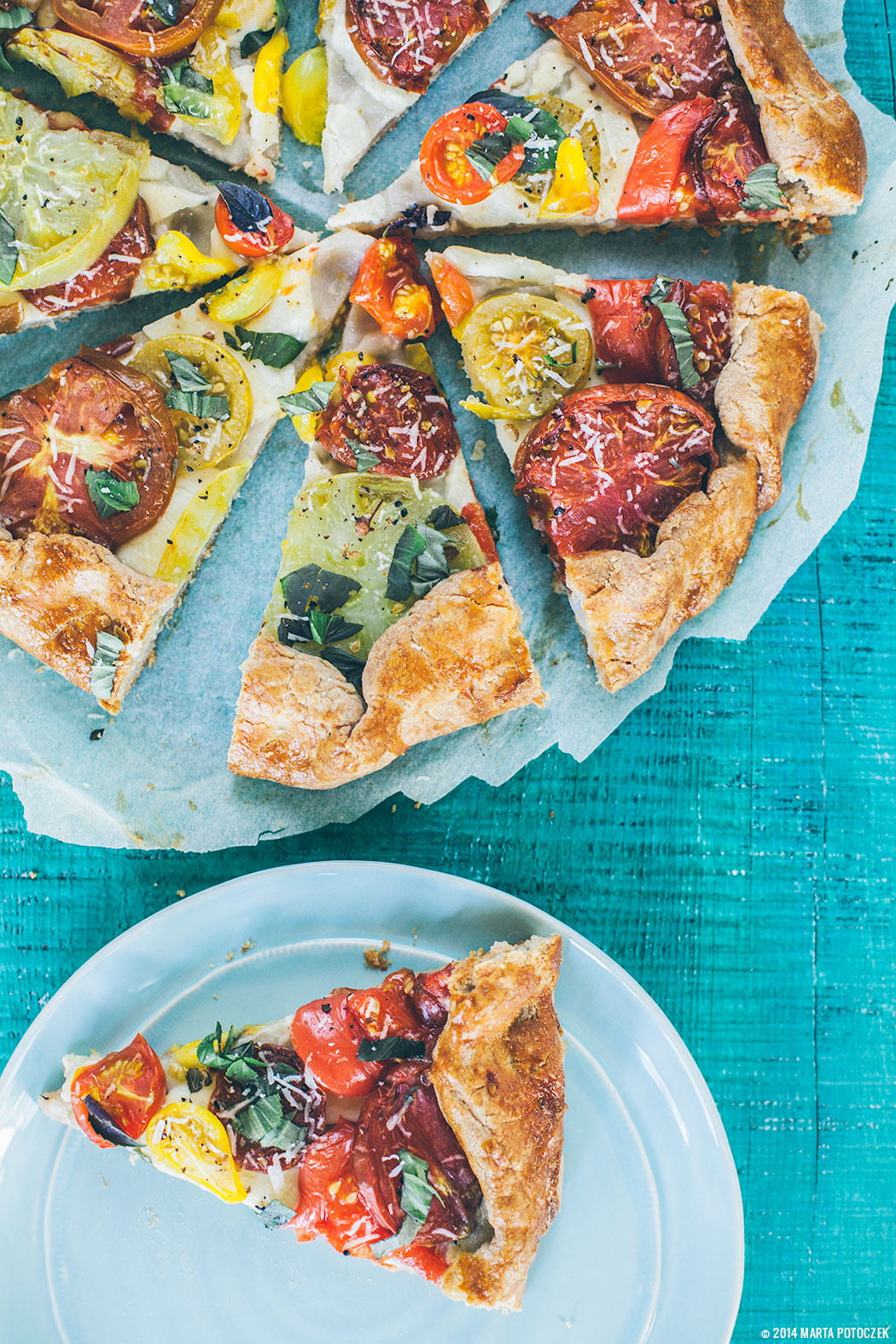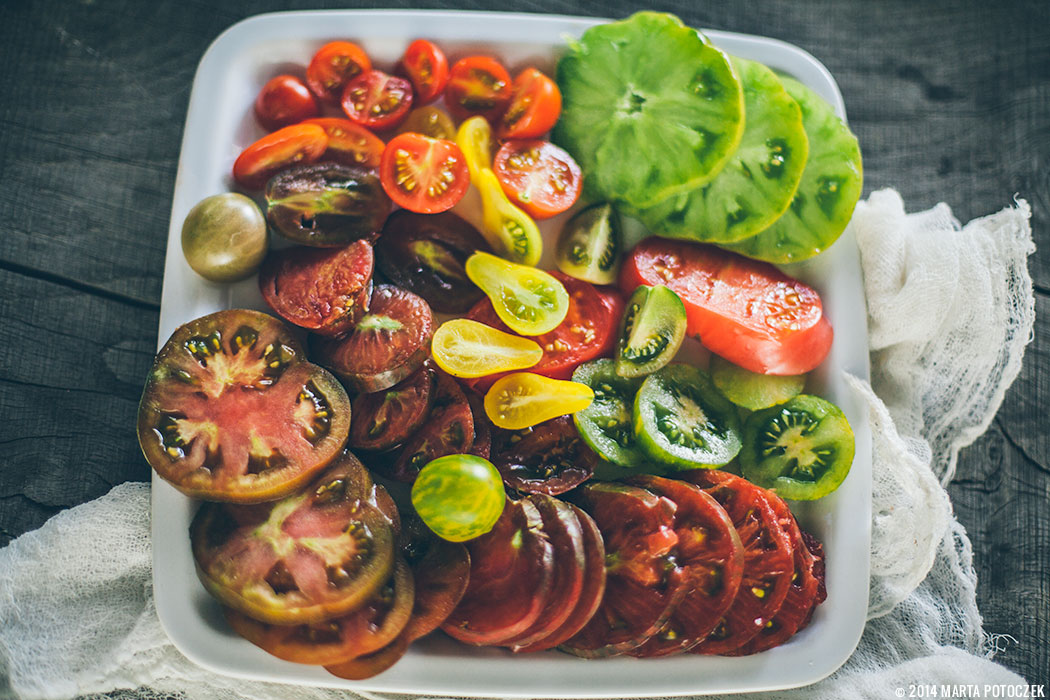 RECIPE – TOMATO GALETTE WITH HALLOUMI
1 cup white wheat flour
1/2 cup buckwheat flour
150 g cold butter, cut in small dice
3 T ice cold water
1/2 cup parmesan cheese, grated
250 g halloumi cheese, thinly sliced
5-7 heirloom tomatoes, depending on size
few basil leaves
salt, pepper
whole egg, whisked with a folk to brush the pastry
Place flour, teaspoon of salt, 1/4 cup parmesan in a food processor and process for a few seconds to combine.Add the butter, and process until the mixture resembles coarse meal, about 10 seconds. With the machine running, add the ice water in a slow stream, through the feed tube, just until the dough holds together. Turn the dough out onto a work surface. Place on a sheet of plastic wrap. Flatten, and form a disc. Wrap, and refrigerate at least 1 hour before using. Preheat the oven to 180C/350F. After one hour roll out the dough on a baking paper. And transfer to a rimmed baking sheet. Leaving 2 cm gap on an outer side start putting halloumi slices next to each other. Slice the tomatoes and put them on top. Fold up edges of pastry to partially cover the tomatoes. Sprinkle with salt and pepper. Brush pastry with whisked egg.Bake for 40-45 minutes until party is golden. Sprinkle with remaining parmesan and torn basil leaves.