In the last weeks I became obsessed with two things- I wanted to bake the perfect flaky apple tart and I wanted to shoot an orchard session with Gaba. You will see more pictures in the "Gaba in the city" series as I shot a lot. But first, since it's the weekend I wanted to share my personal favourite of apple tarts- it has crunchy, flaky crust, with apple butter and then another layer of crunchy grated pastry is on top of to. Don't know how you like your apple tart- but this is how we roll in this house 🙂
Check our location- it's located near us and I pass it many times during my bike rides. I once shot a wedding session there and just knew I had to come back with Gaba there. Here are the results. Recipe for the tart below.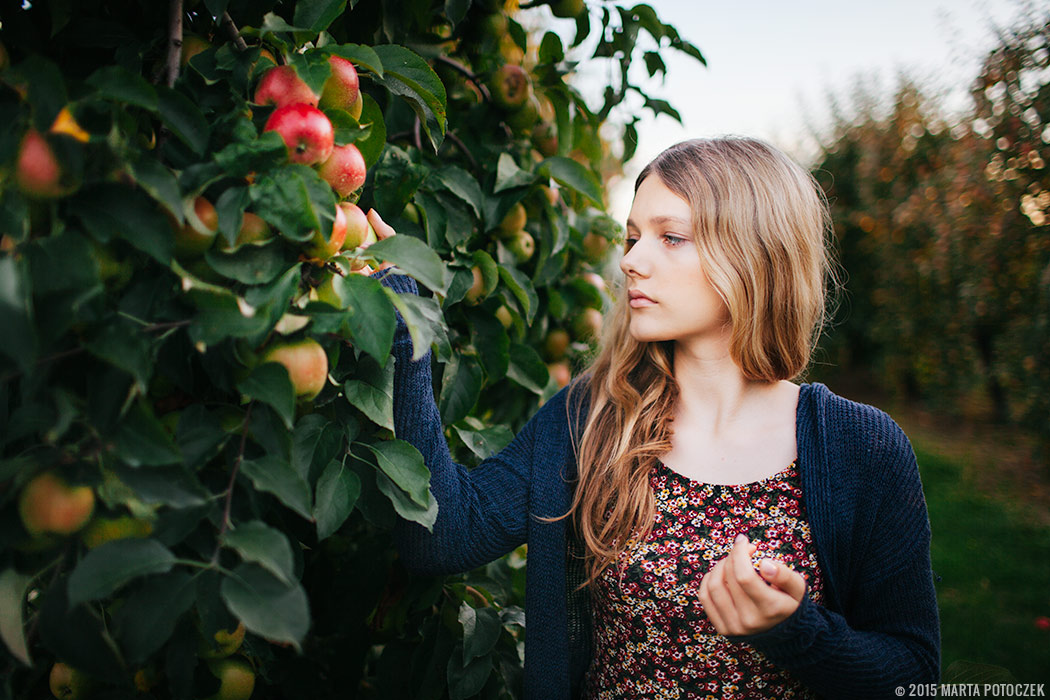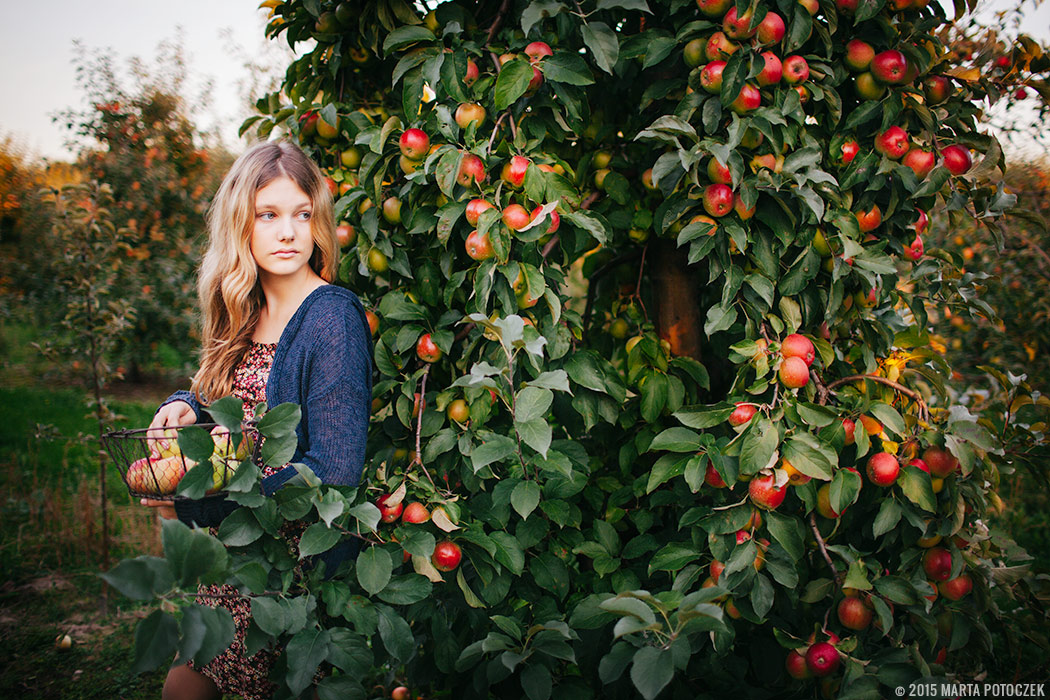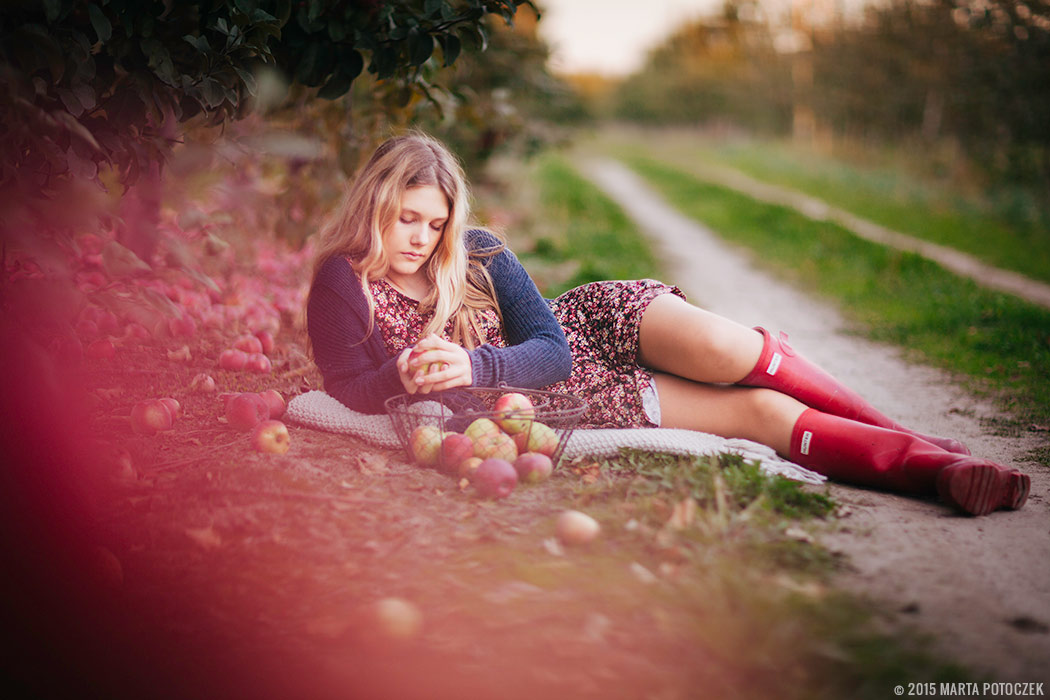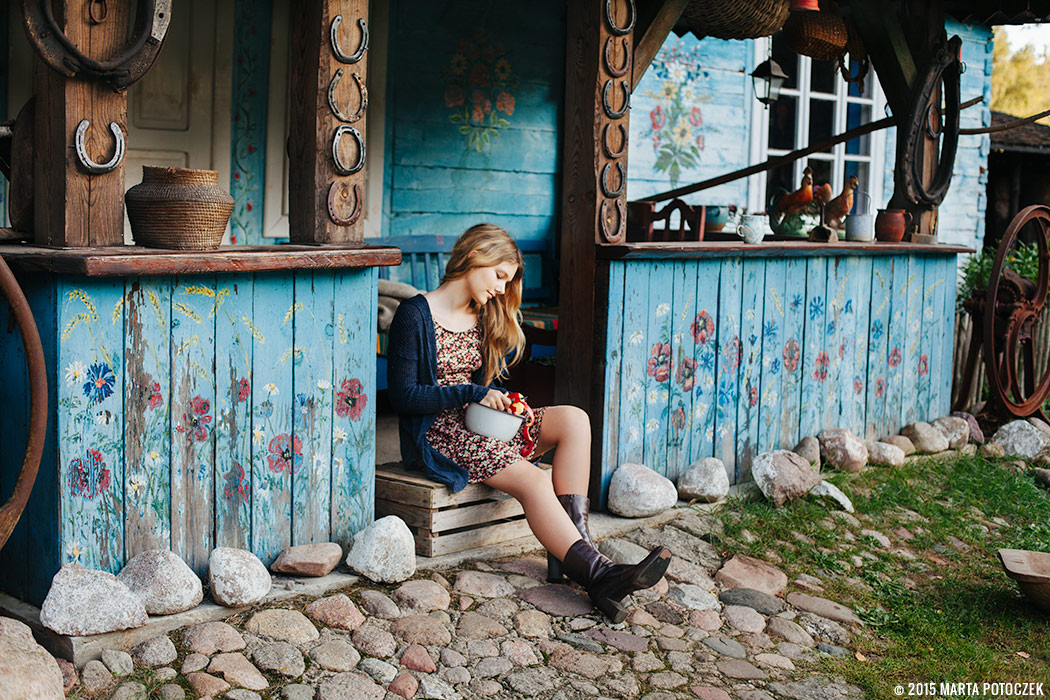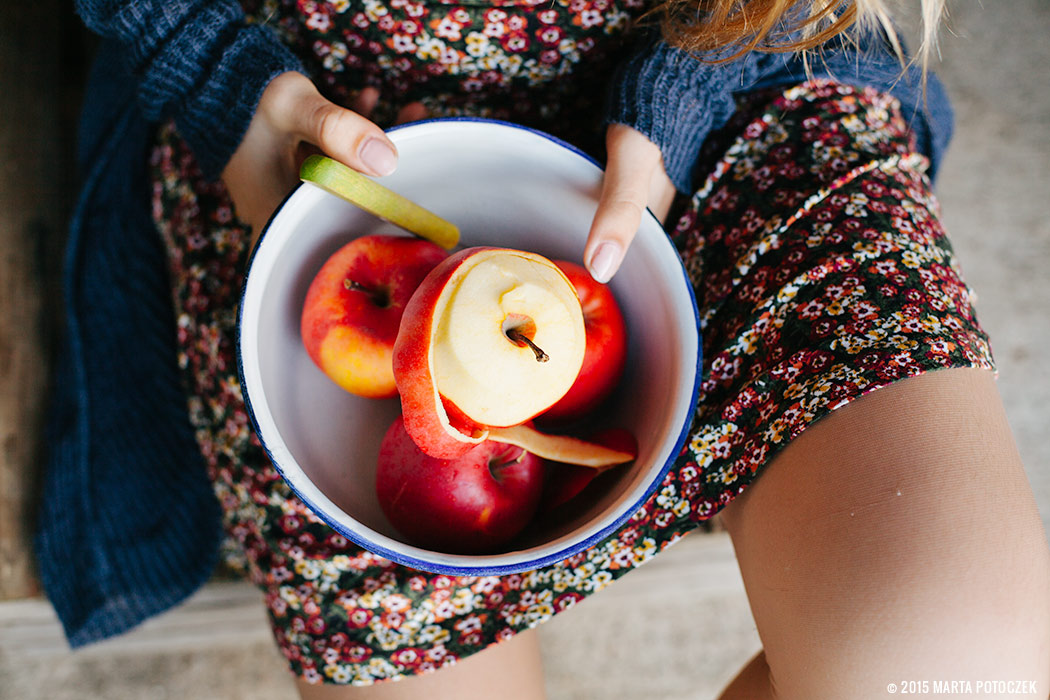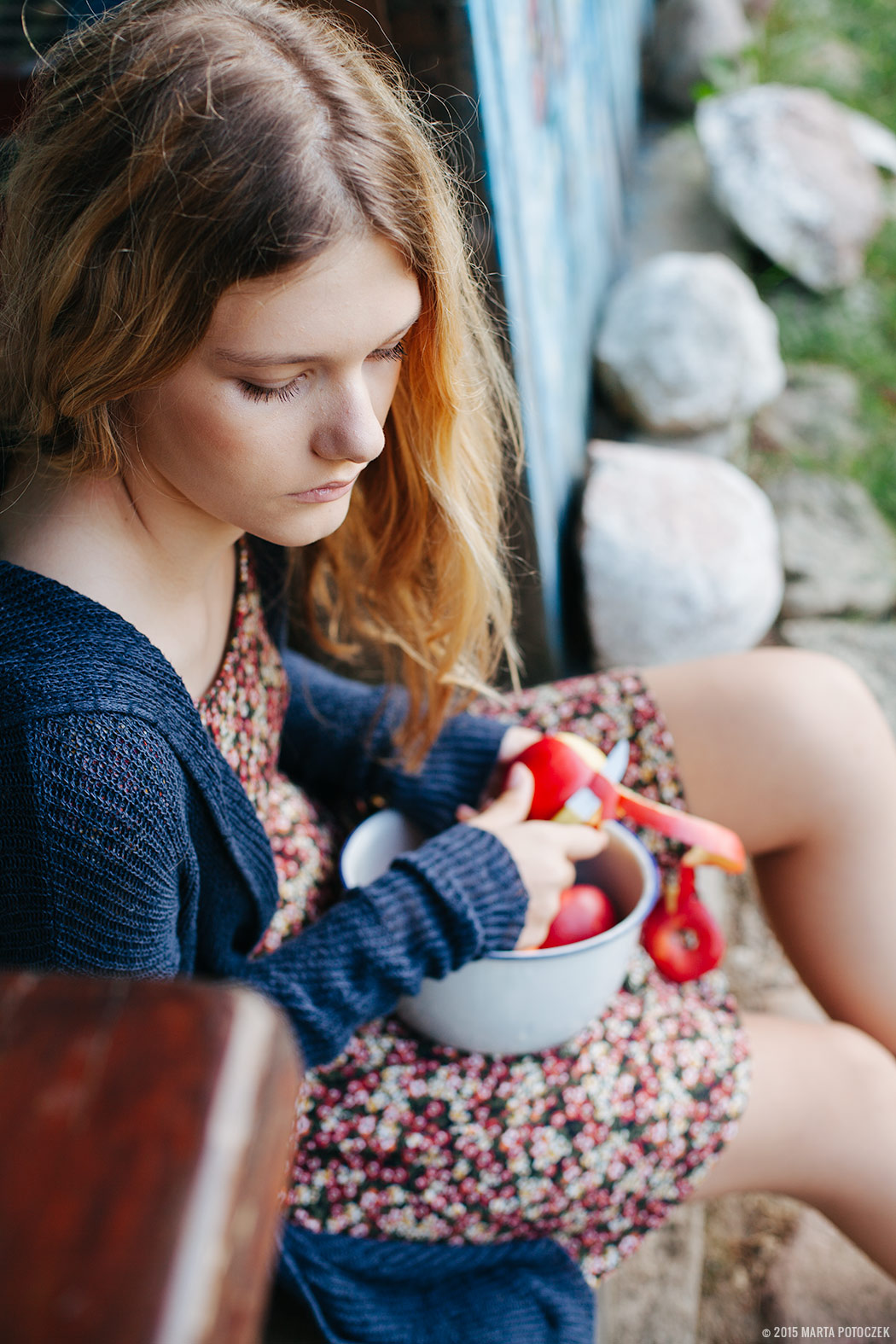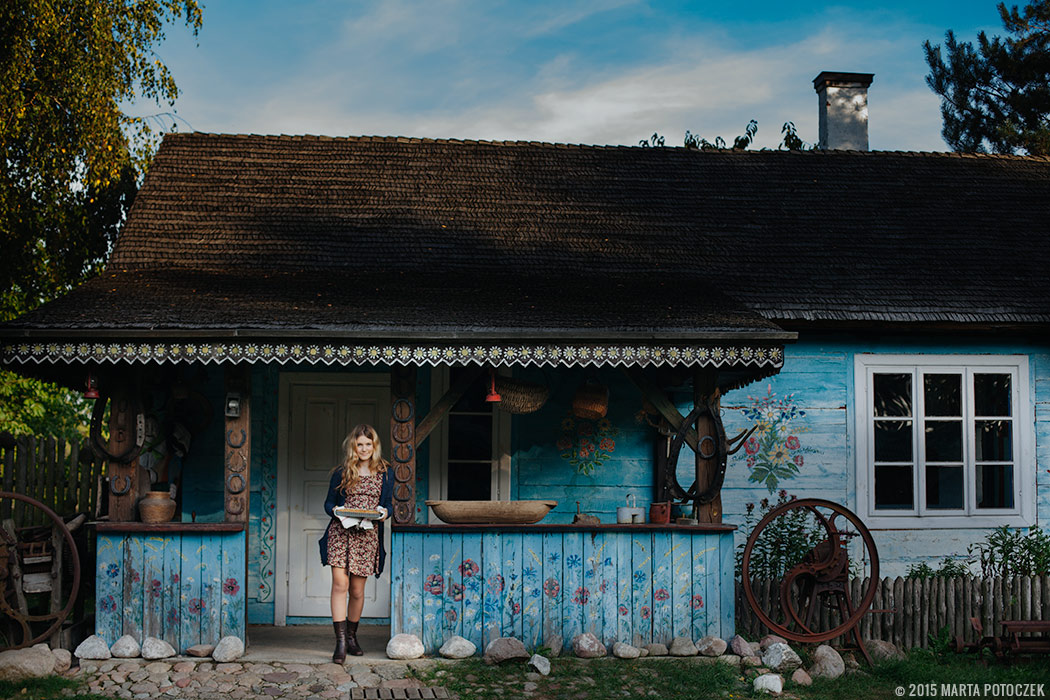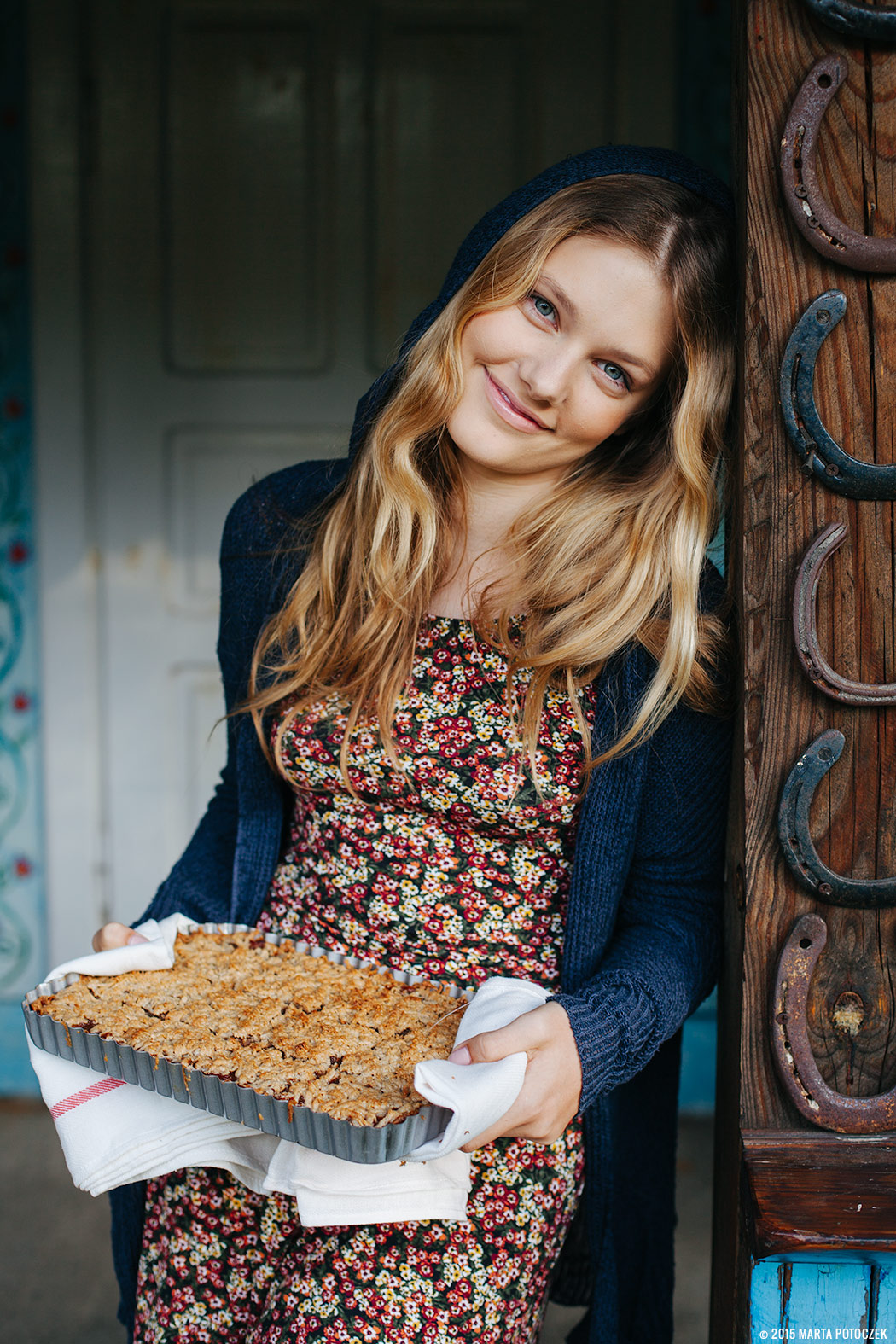 RECIPE -PERFECT FLAKY APPLE TART
195 g cold unsalted butter
200g white flour
100g buckwheat flour
60 g sugar
pinch of salt
2-4 T cold water
filling
1 kg of cooking apples
half cup sugar
4 T ground cinnamon
2T butter
2T breadcrumbs

Place both flours, salt, and sugar in the bowl of a food processor, and process for a few seconds to combine. Add the butter, and process until the mixture resembles coarse meal, about 10 seconds. With the machine running, add the ice water in a slow, steady stream, through the feed tube, just until the dough holds together. Do not process for more than 30 seconds.
Turn the dough out onto a work surface. Divide into 2/3 and 1/3. Place each part on a sheet of plastic wrap. Flatten, and form two discs. Wrap, and refrigerate bigger one at least 30 minutes before using, put the other one in the freezer for the same amount of time. In a meantime prepare the apples-peel and core them and cut each one into smaller pieces. Put in a pan, add sugar, cinnamon, butter and a bit of water to the bottom of the pan, like half a cup. Let them bubble for 30 minutes, stirring from time to time. Preheat the over to 180C. Grease a tart tin with butter. Roll the pastry from the fridge into the tin. Help yourself with fingers patching all together. Poke the pastry with a fork. Put into the oven for ten minutes. Take out, sprinkle with breadcrumbs. Put apples on top. Take the last piece of pastry from the freezer and grate it onto the apples. Bake for another 30-40 minutes until top is golden and crunchy.