Sunday mornings are meant for pancakes or crepes. This week I wanted to try a recipe I saw on Linda Lomelino website and they are very good.
I can't wait for spring so I'm filling my house with all the spring flowers I can get. Only one month until we we'll finally see some green in the garden. Can't wait!
Happy Sunday everyone!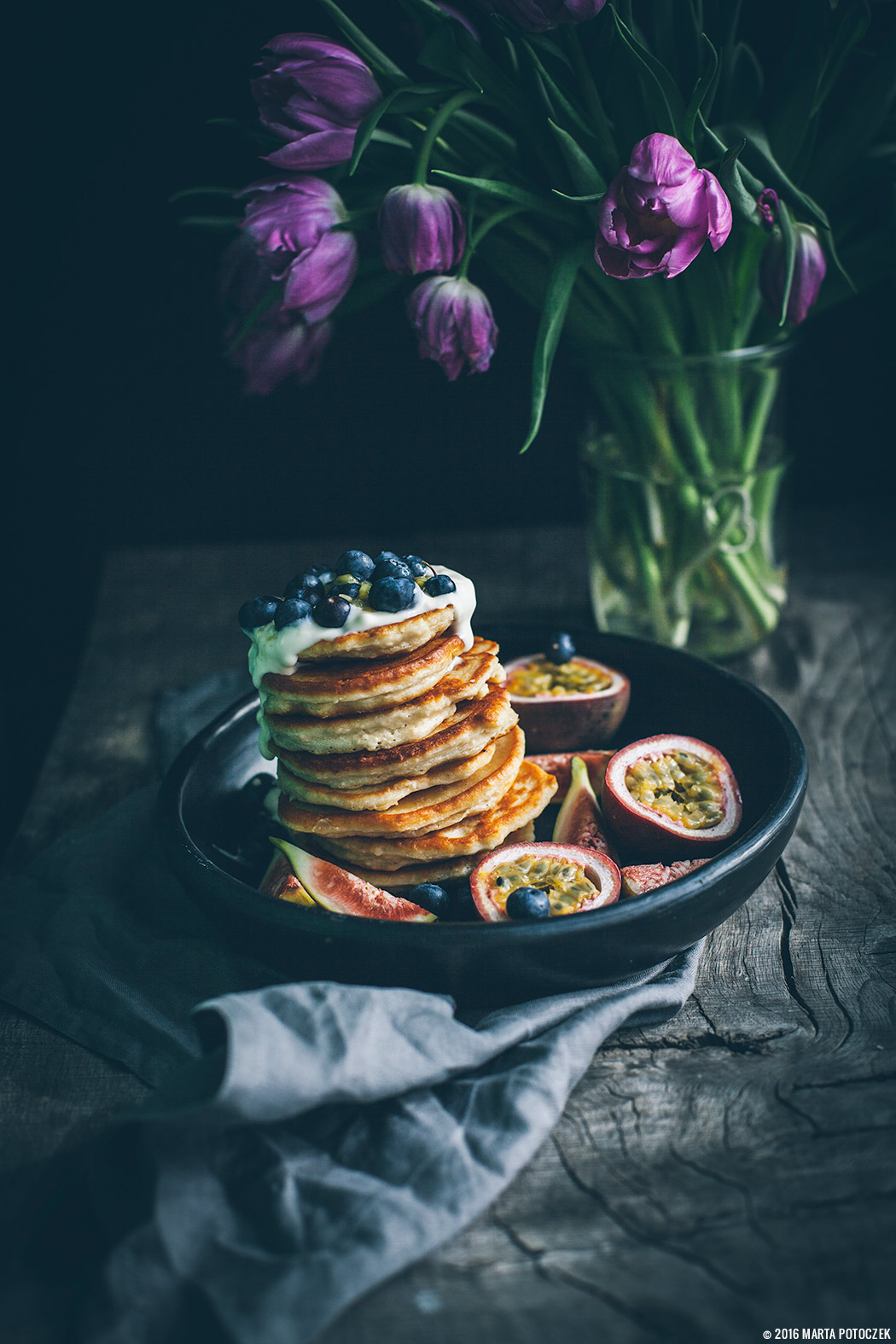 INGREDIENTS
PANCAKES
3 eggs
3 tbsp milk
3/4 cup ricotta cheese
3/4 cup rolled oats
1 1/2 tsp baking powder
pinch of salt
zest from 1 lemon
INSTRUCTIONS
Pancakes
1. Mix all ingredients for the pancakes with an immersion blender until smooth.
2. Fry heaping tablespoons of batter on medium low heat in some clarified butter.
I served them with Greek yogurt mixed with maple syrup and blueberries and passion fruit. So good!