I just realised that this blog called Lazy Sunday Cooking doesn't have a recipe for the ultimate lazy Sunday morning- crepes! I was asked for my favourite recipe few times lately so here it goes.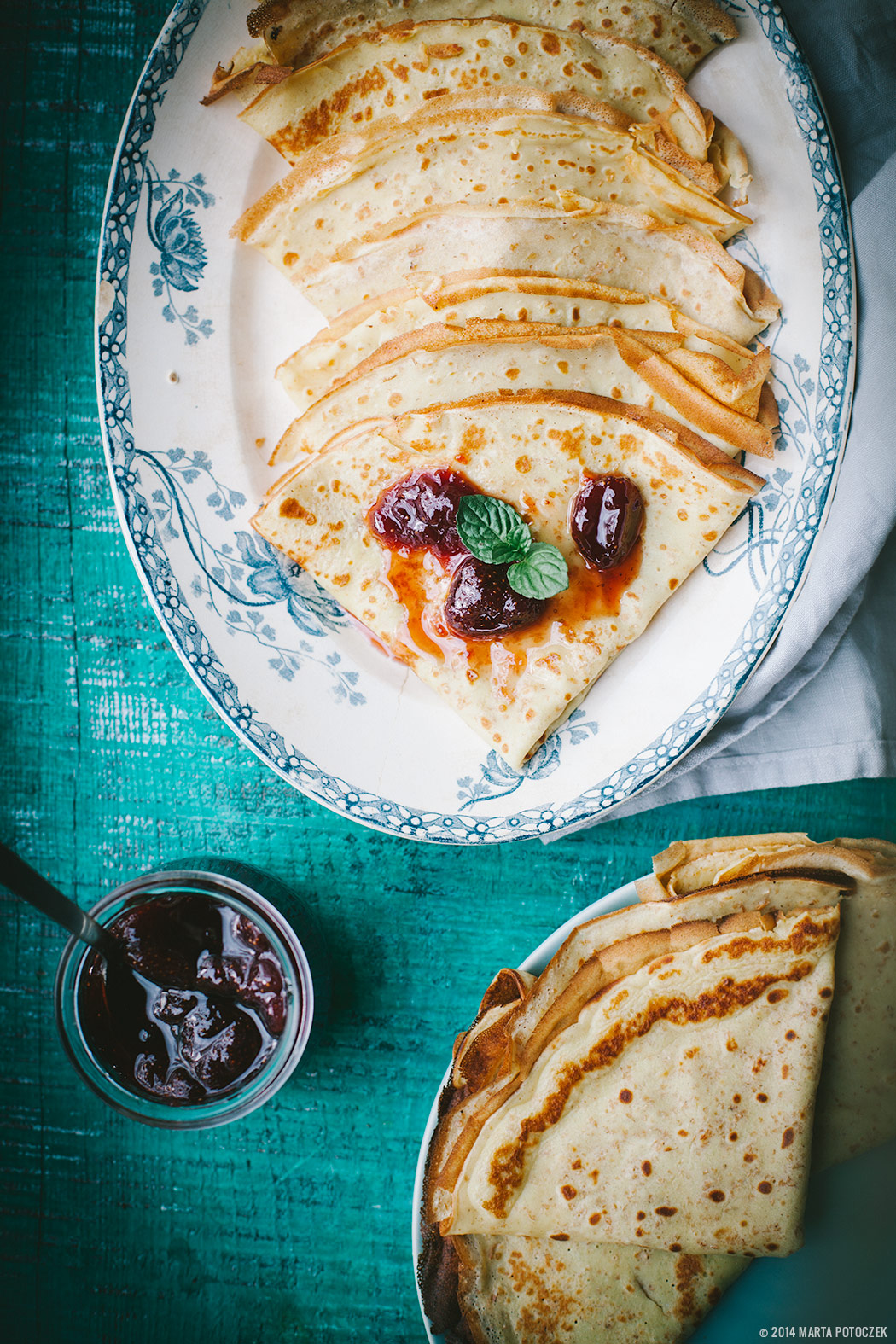 RECIPE – CREPES
250 ml milk
100 ml heavy cream -30 percent fat
2 large eggs or 3 small
150-200 g white flour
1 T vanilla extract
pinch od salt
1 t sugar
butter for frying
I add flour, sugar and salt to the mixer, then add half the milk, mix, add eggs, mix, cream and the rest of milk. The batter should be as thick as light cream. Let rest for one hour. Melt butter on a pancake pan, on medium heat. Fry crepes until they are dry on the side you see and have little bubbles. Turn over and fry for one minute more.
We love having them with strawberry jam or lemon curd or maple syrup.