How is your diet today? I caught some nasty cold from Mike, who caught it from someone at work. We're fine now but almost two weeks are gone without any workouts. Yikes! The diet wasn't perfect either. So it's time to get on the right track since as I read on FB "summer bodies are made in winter". High time, don't you think? 😉
This week I'll be posting some super easy recipes that are perfect for diet days. First this amazing spread, dip or whatever you want to call it. It's been my favourite since my teenage years and few days ago I got a huge craving for it. I usually have it for second breakfast on a piece of sourdough bread. It will give you good amount of protein and good fats plus healthy carbs. Meal rich in omega 3 and vitamin D.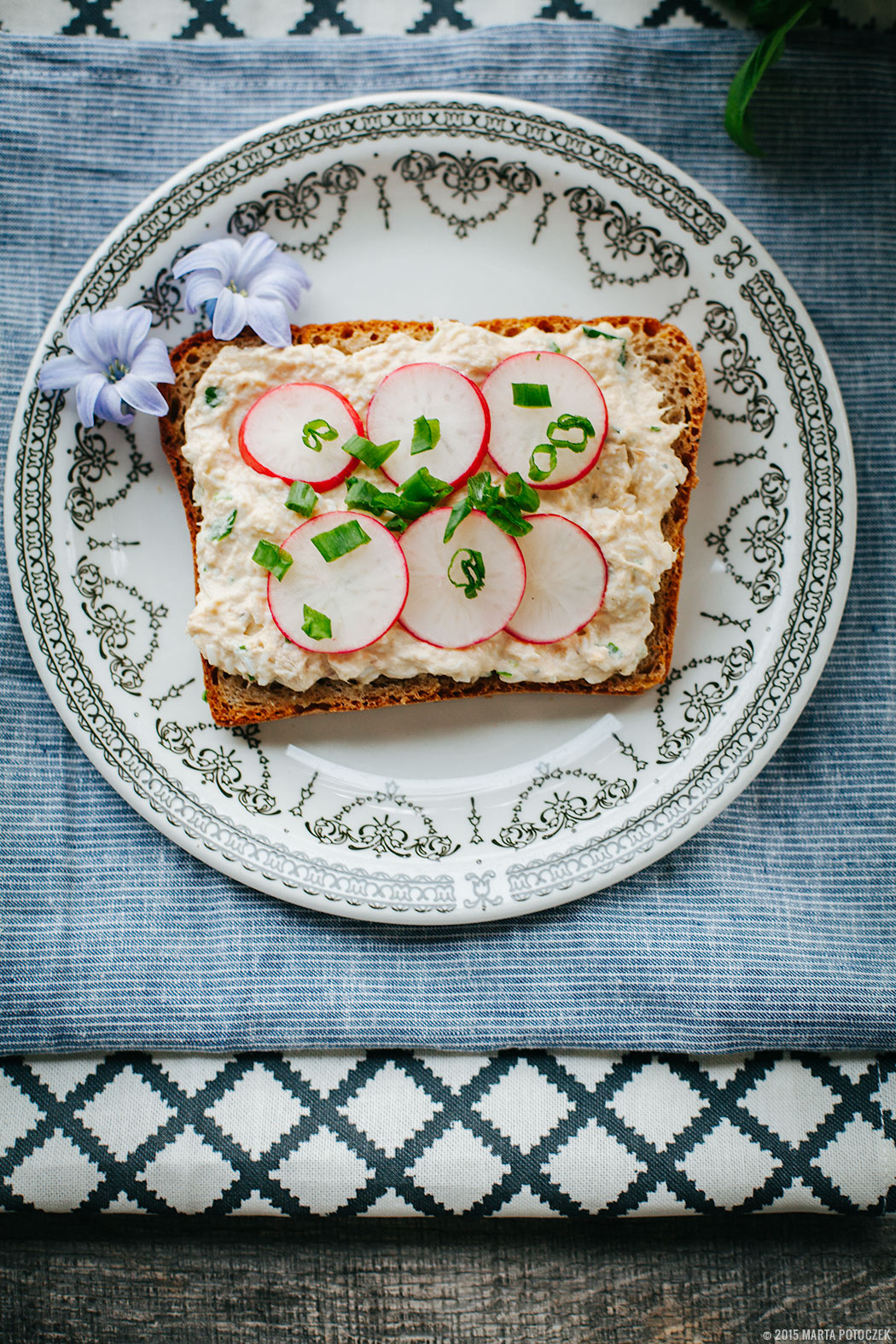 RECIPE – SMOKED MACKEREL AND EGG SPREAD
4 hardboiled eggs, peeled
one smoked mackerel
one bunch of chives
2 T mayo
2 T Greek yogurt
salt
pepper
1T lemon juice
raddishes to serve
Grate eggs with microplane. Peel away the skin from the mackerel fillets and discard. Flake the fillets into the eggs, removing any bones if you come across any.Add mayo, yogurt, chopped chives, salt, pepper to taste and lemon juice. Mash all with a fork. Serve on sourdough bread with radishes.