This salad has been waiting for its post way too long. It has been my favourite for years. I got the recipe from a friend when I was in my twenties. Always a huge hit, perfect as a dish when you are on a diet, crunchy, salty and sweet. Screams summer when you eat it. What else can I say. A bit of chopping and you'l be enjoying it in a few minutes.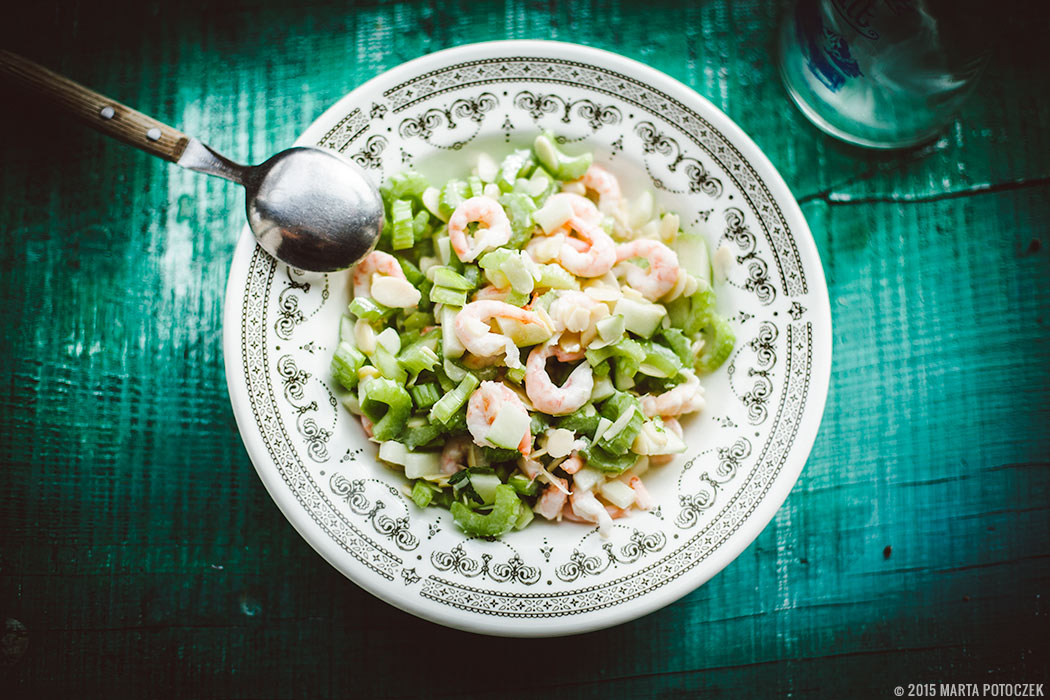 RECIPE- SHRIMP, APPLE AND CELERY SALAD
300 g cooked shrimp(I buy them ready- cooked and in salty water with lemon)
1 green tart apple
half green celery, chopped
handful of almond slivers(flakes)
salt
pepper
250 ml keffir
2 T honey
I buy my shrimps in a plastic box, in salty water. I drain them in a colander. In a meantime I chop celery, apple quite thinly. And I put all in a bowl:apple, celery, almond slivers, shrimp. Mix keffir with honey, add a tiny bit of salt and pepper and add it to the bowl. Mix it all well and put it in a fridge for 15 minutes. Serve.