Today recipe is red lentil soup. I haven't posted a soup recipe for some time now. This soup is the one I've been cooking a lot lately. It takes 20 minutes to make and is a great meal on it's own. I use my own tomato paste that I made in autumn. You can use passata or canned tomatoes.
I love this soup because it's filling, you get the right amount of protein and fiber and good fats. I had my blood checked lately and my cholesterol levels are too high, so I am trying to fight the problem with eating the right food and see if it has to do with what I eat. I also love how comforting and warming this meal is. This week it's cold here, spring has decided to look more like winter so warming my belly is one way of coping with the weather.
Red lentil soup with avocado
Ingredients
2 small red onions, chopped
2 T olive oil
1 teaspoon cumin
1 teaspoon coriander
1 teaspoon turmeric
half cup red lentils
half cup tomato passata
3 cups good quality vegetable or chicken stock
salt, pepper
Instructions
1. Add spices(cumin, coriander) to a dry pan and fry until fragrant, add olive oil, turmeric and onion and fry for 3 minutes. Add lentils, tomato passata and chicken or vegetable stock and cook for 20 minutes or until lentils are soft. Add salt and pepper to taste if needed. Serve with a half of avocado sprinkled with chilli flakes and a squezze of lemon juice.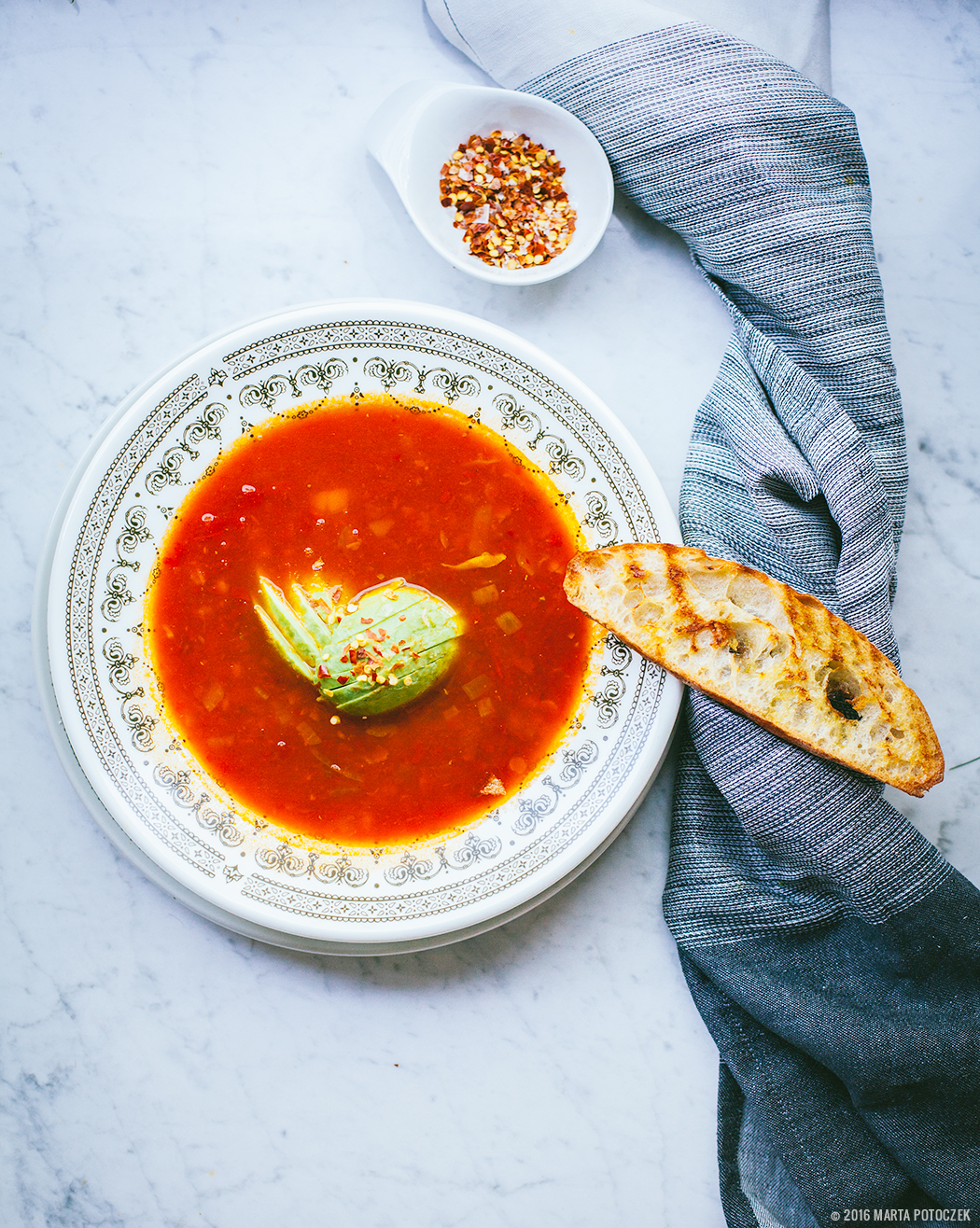 Why are red lentils good for us?
Nutritional info of lentils
One cup of cooked lentils contains 230 calories, 18 grams of protein, 1 gram of fat, and 40 grams of carbohydrates (including 16 grams of fiber and 4 grams of sugar).
1 cup serving provides 90% of your daily folate needs, 37% of iron, 49% of manganese, 36% of phosphorus, 22% of thiamin, 21% of potassium and 18% of vitamin B6.
Lentils also provide riboflavin, niacin, pantothenic acid, magnesium, zinc, copper, manganese and selenium.
Lentils health benefits are lowering bad cholesterol levels, lowering blood pressure and regulating blood sugar. All sounds good.