We've been renovating our house for the last three months. It was supposed to be painting and changing a few things at the beginning but when we started it has become a full remodelling of the interiors.
After 10 years of living I knew exactly what I wanted changed. From 30 to 40 you change as a human, you care more about the comfort and things around you being user friendly. I found a few things that could make living in my house easier.
First I knew our brown walls and furniture had to go. I wanted the interior bright and light. Cozy and comfy. Like the super cozy beach house you never want to live light bright and cozy 😉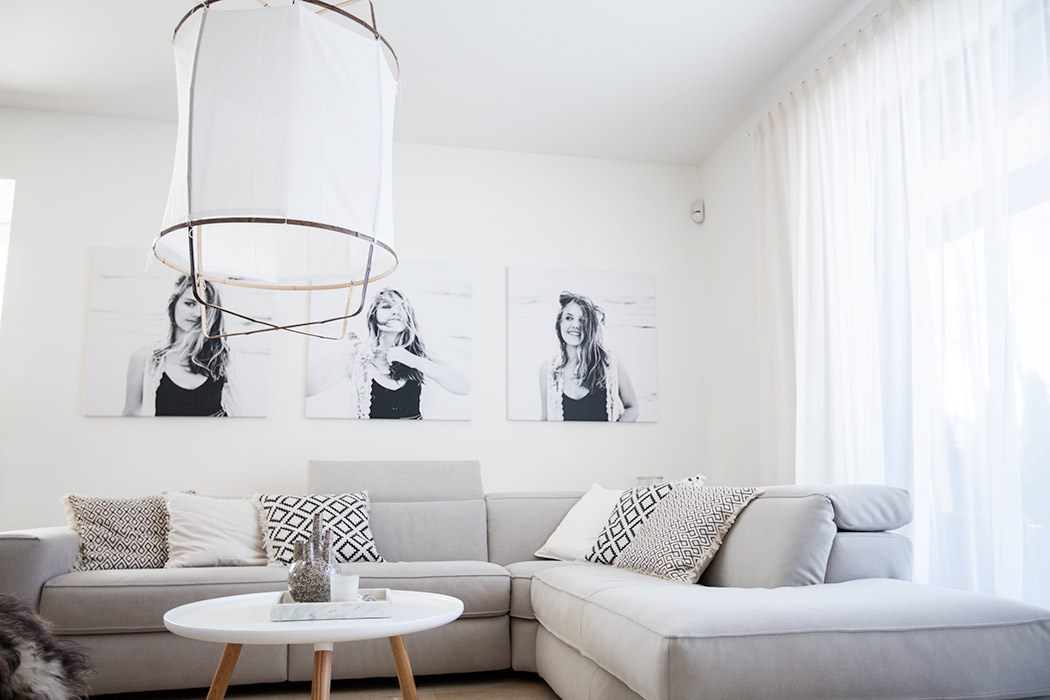 The walls- I wanted almost all house painted white. Up until now we had vanilla and chocolate painted walls. I wanted something white but not cold. I searched a lot and found my perfect colour in Benjamin Moore palette. I chose colour of the year 2016- Simply White in Matte. I absolutely love my choice. The walls look white but it's a beautiful warm white , nothing cold or hospital look alike. The finish is chalky and looks very chic.
Our previous couch was super comfy so it wasn't easy to choose another one. I wanted one that would let three of us rest comfortably and watch tv – we chose Natuzzi Brio as it has two parts as with a soft touch mechanism which allows you, simply sliding your finger along the sensor on the armrest, to change the seat and backrest position for optimum comfort. I love this thing so much!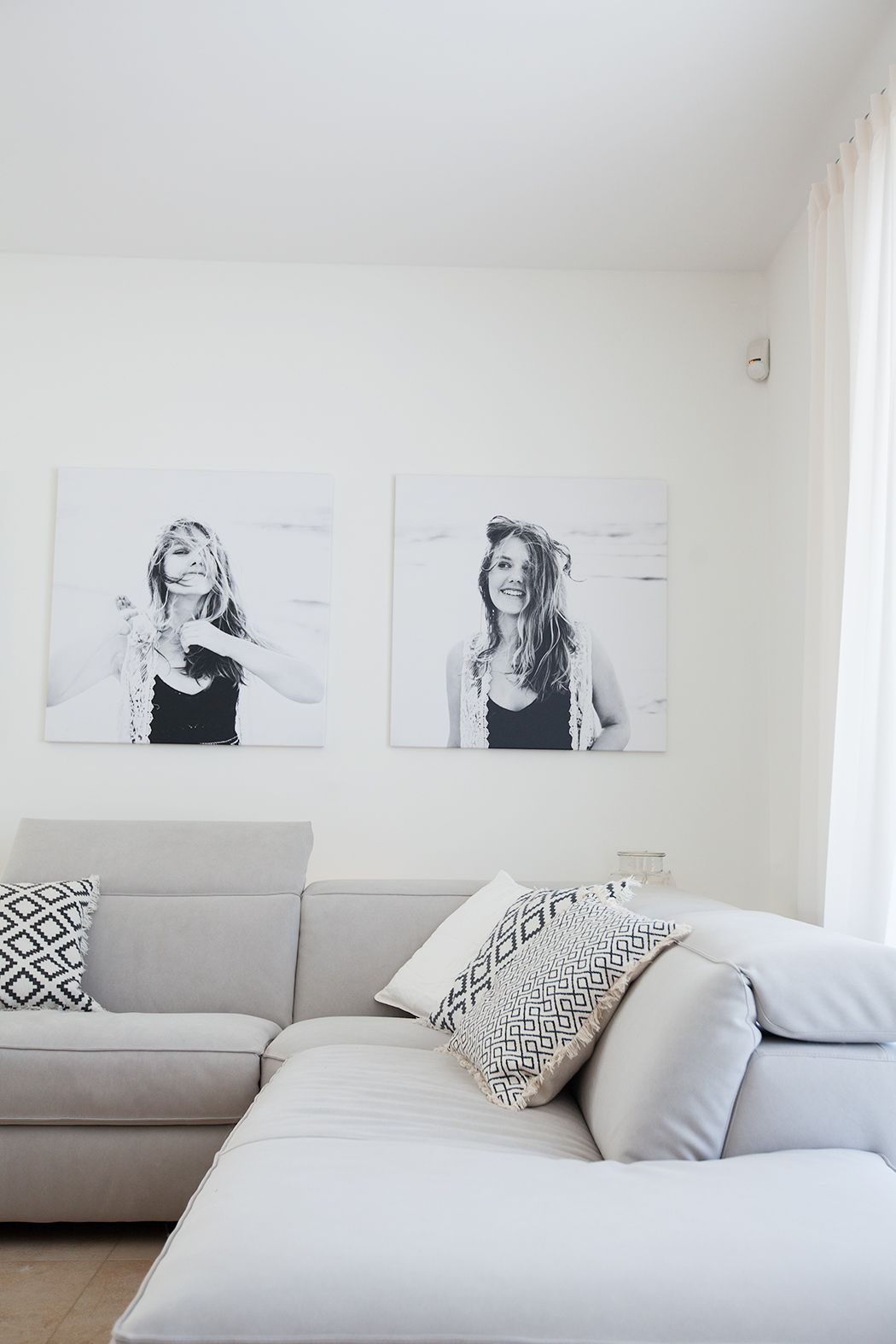 I knew I wanted my pictures printed on huge canvas. I've done for clients in the past and I was always amazed how they could change a house or an apartment. I remember people coming for sessions just because they saw those huge canvas at their friends. Ours in the living room are 90cmx90cm.
I ordered them with the same company I always use for my clients- they rule!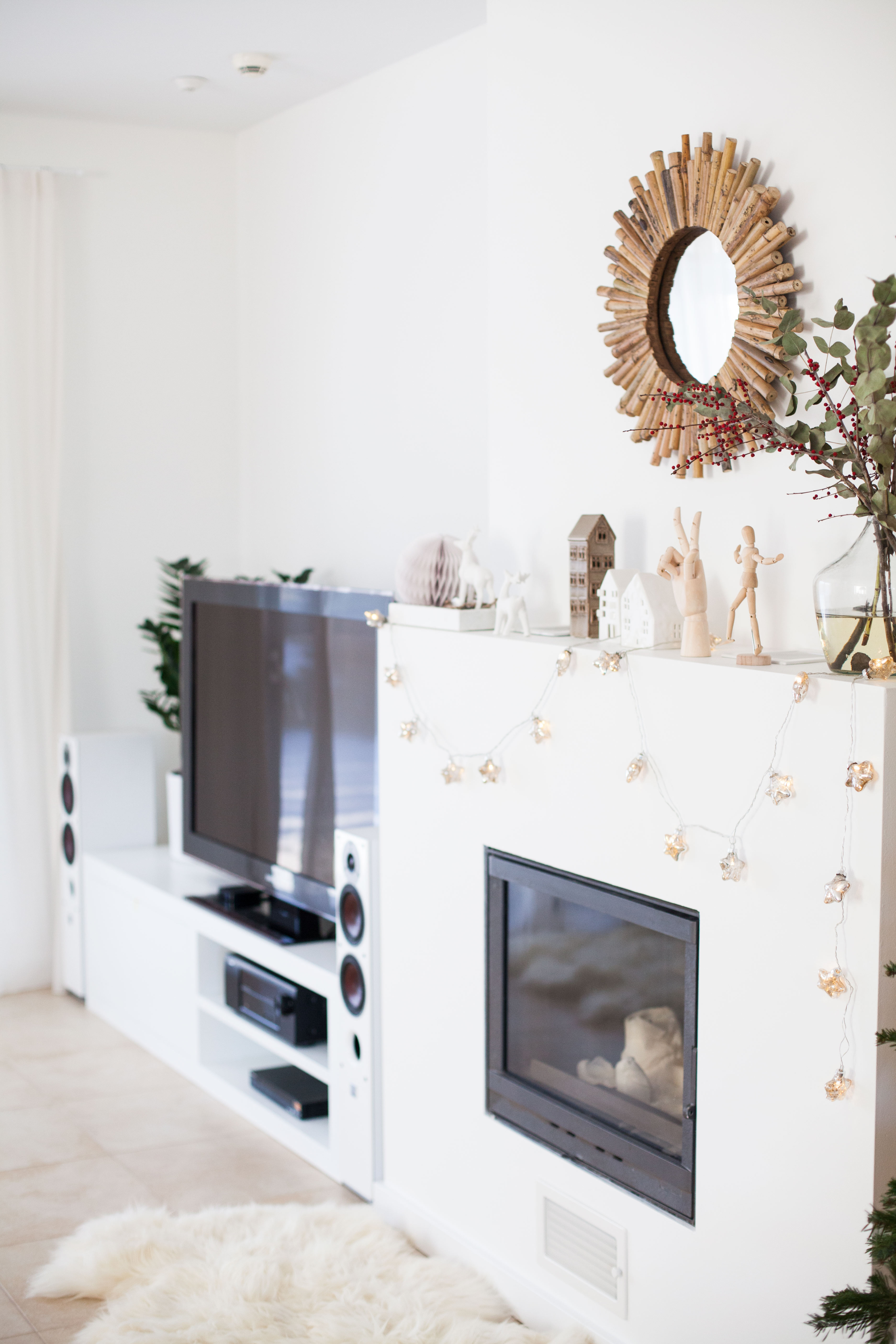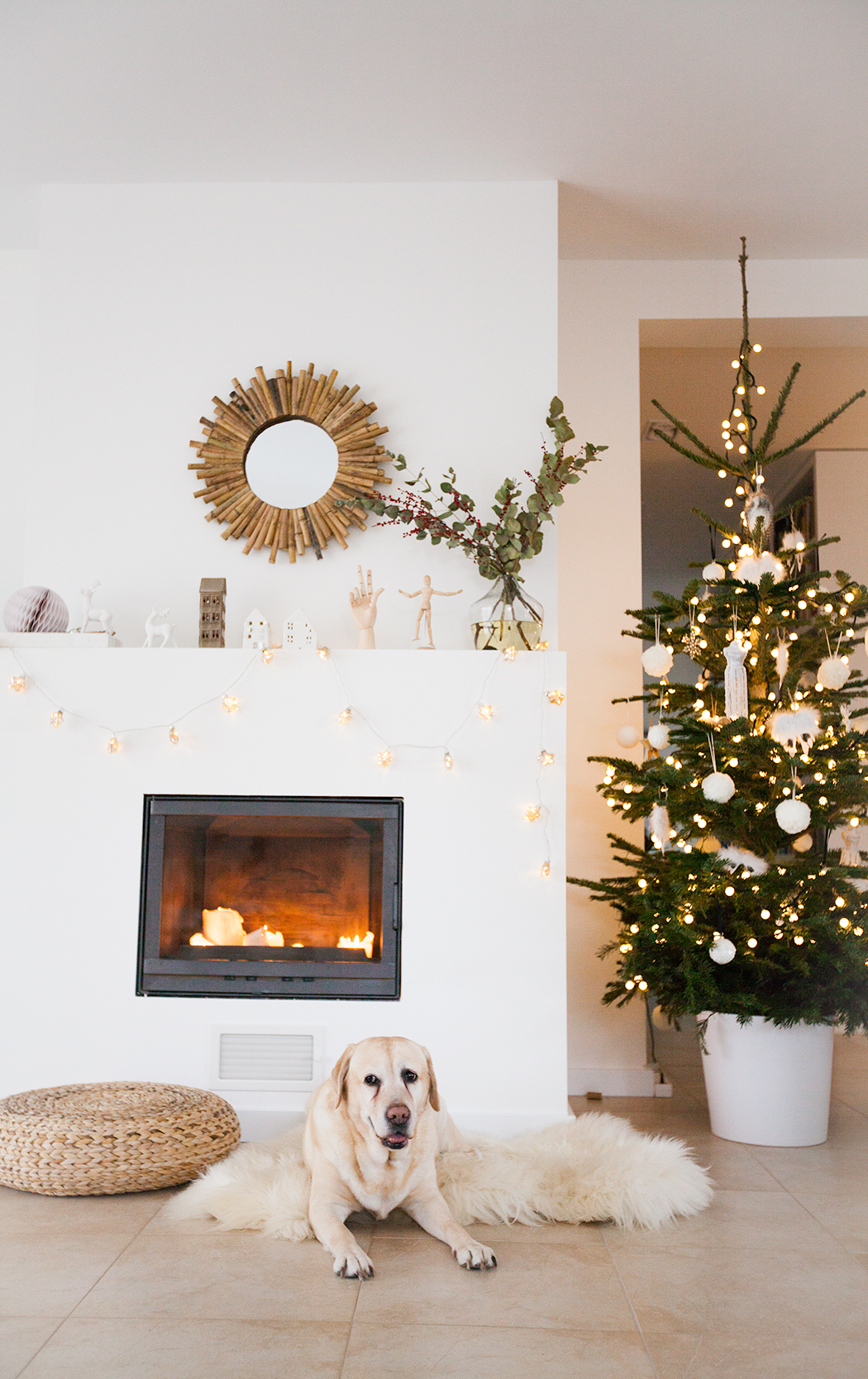 Fire place/Candle place 😉
Mirror, houses, vase- Madam Stoltz
Wooden hand- Hay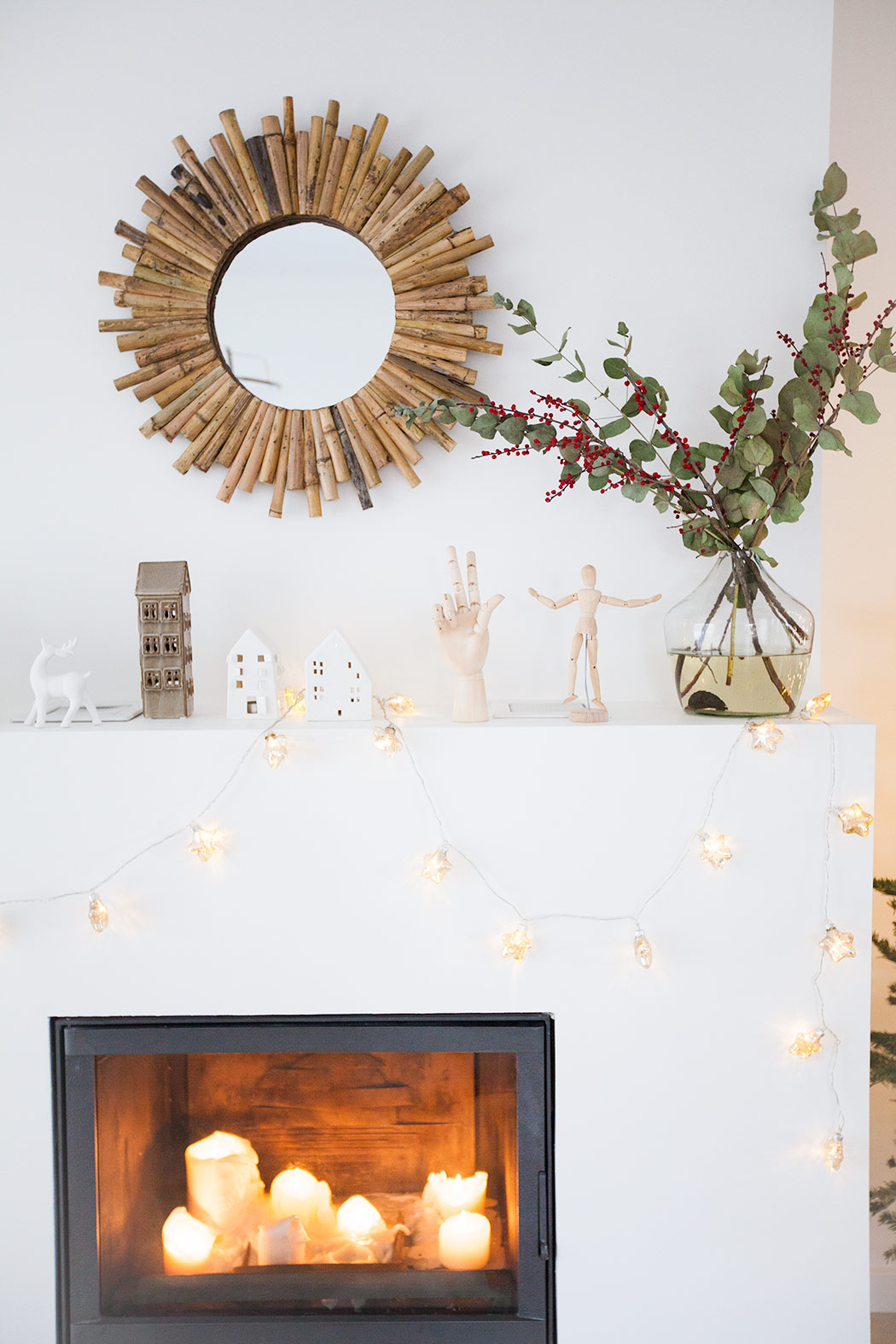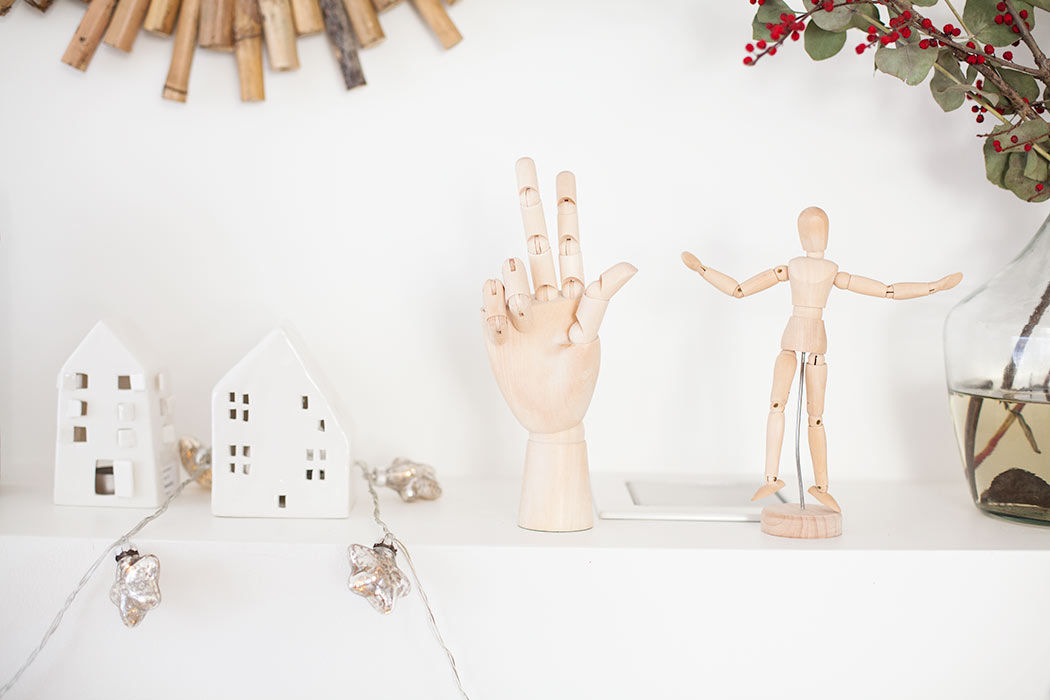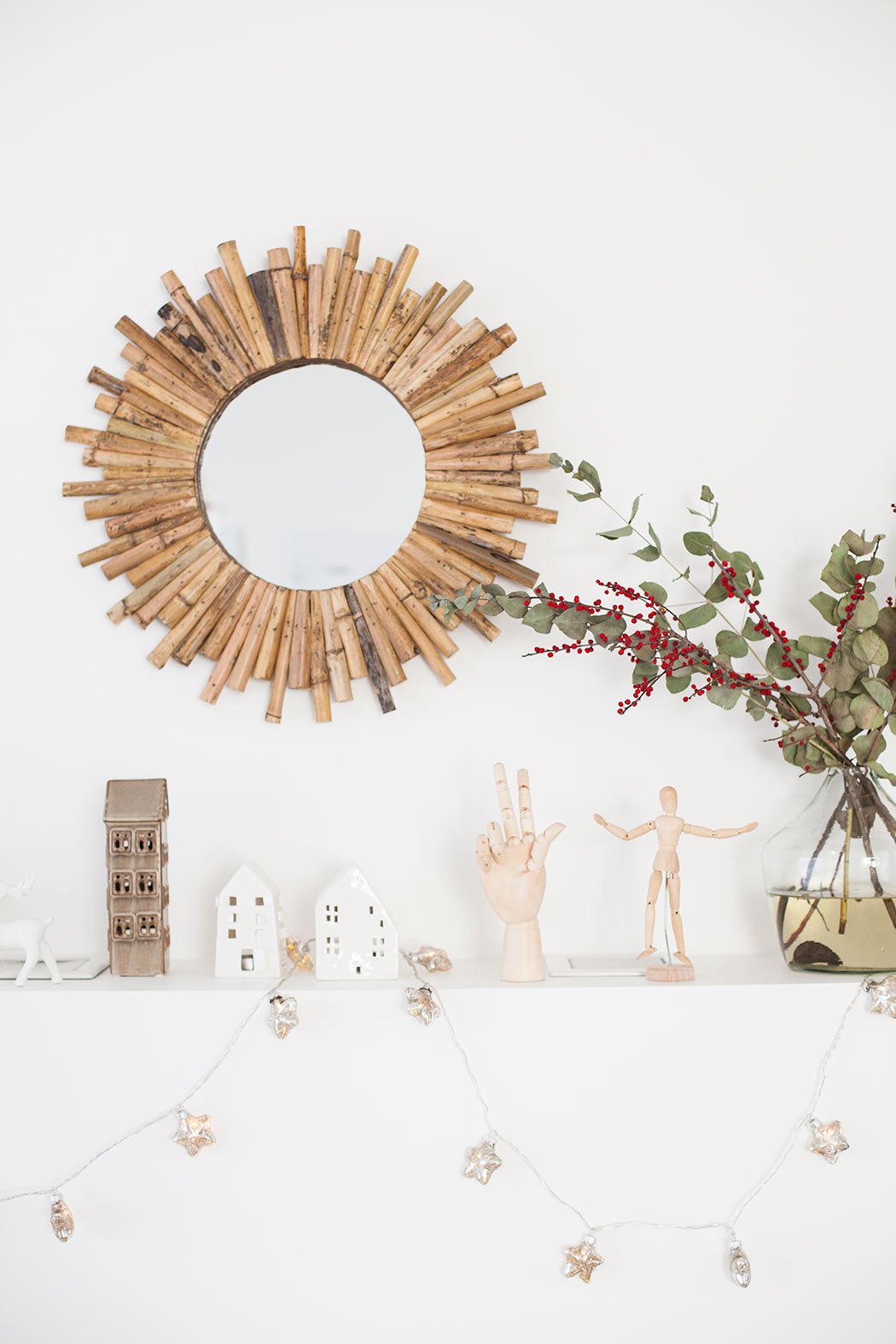 The lamp.
I was never into designer lamps. Until I saw this beauty from AYIlluminate. I have two of their lamps. They were the thing that added the "beach" house feeling I had in mind. Love it! The table iOS Tablo from Norman Copenhagen, I am still waiting for his little bro the join. I am also searching for the perfect morrocan style rug.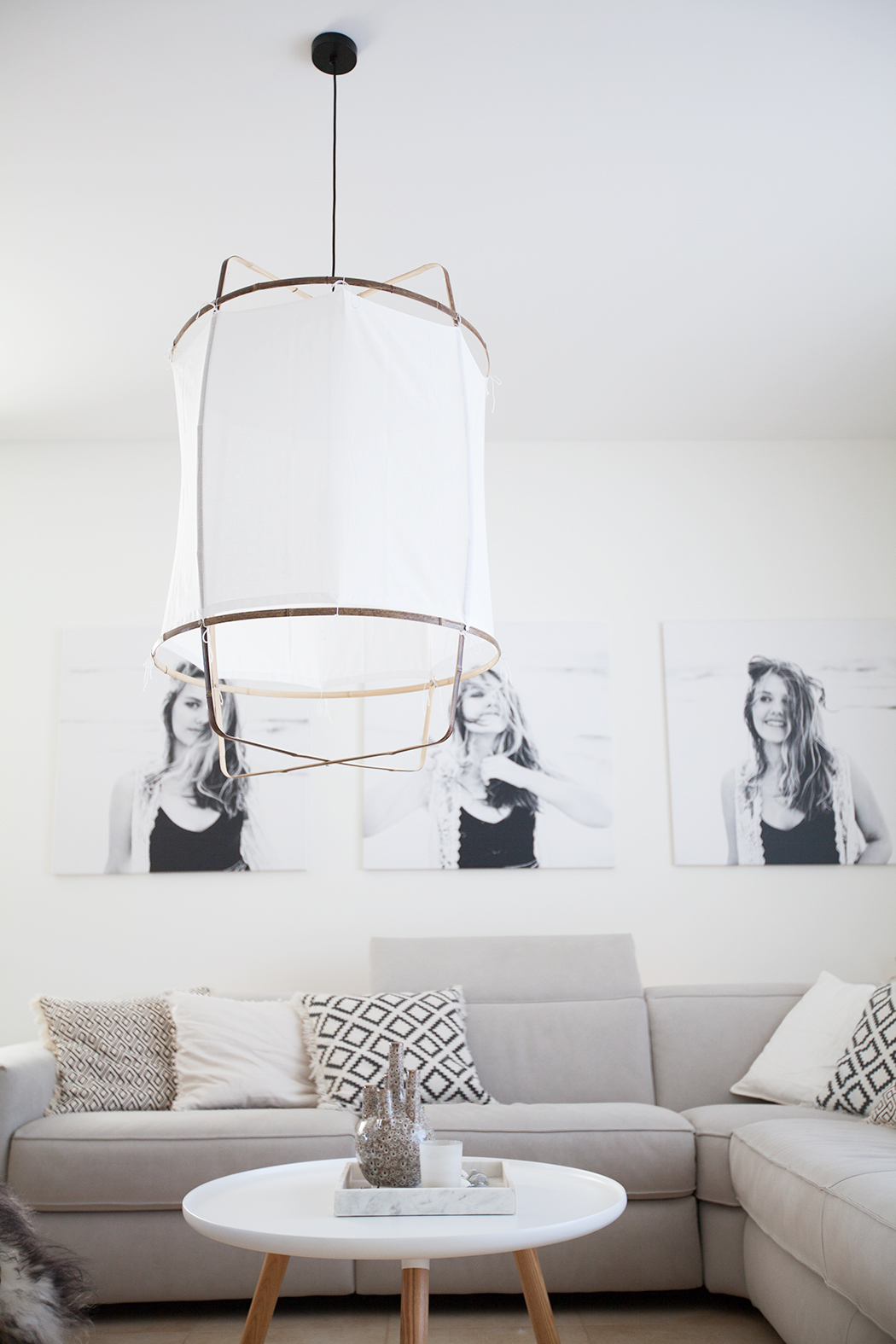 Love this marble tray and vase from Madam Stoltz and you can see my fav candleJasmin and Bergamote  from L'Occitane.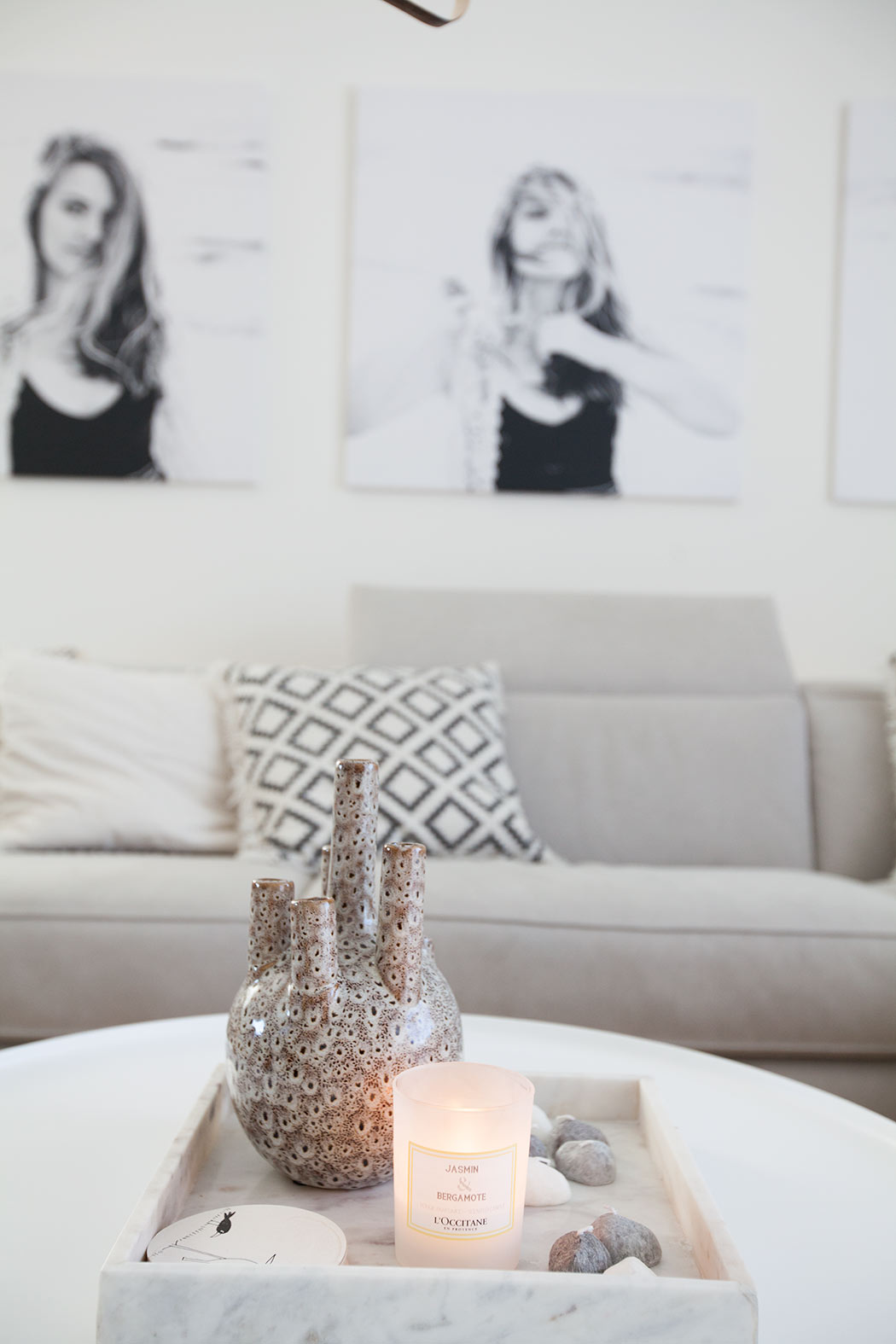 This is the thing that started it all- I hated how there are always remote controls and cables and chargers around the sofa, so I had this idea of a shelf that has hidden charging stations and is a place where you can store all the remotes and books and STUFF. It works so well, the living room is clutter free. Plus I added some cotton balls which adda nice ambients light behind the sofa.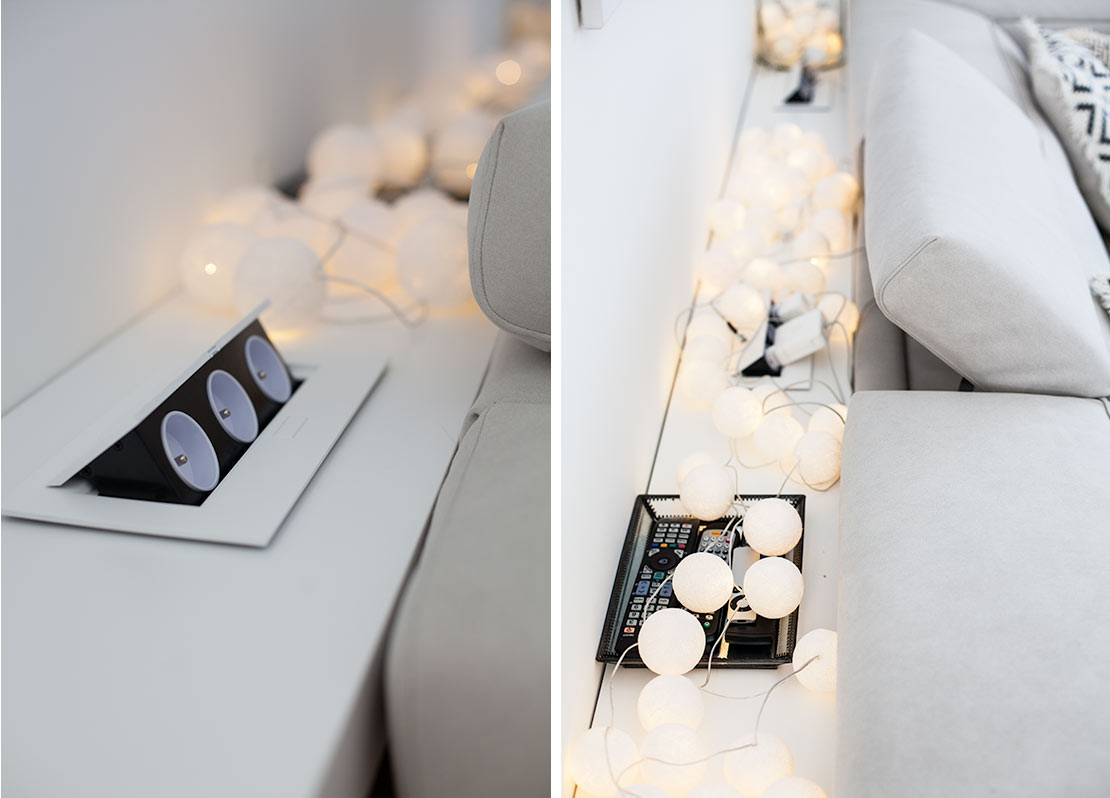 The view from the kitchen- I'll write about the dining room in the next post 🙂