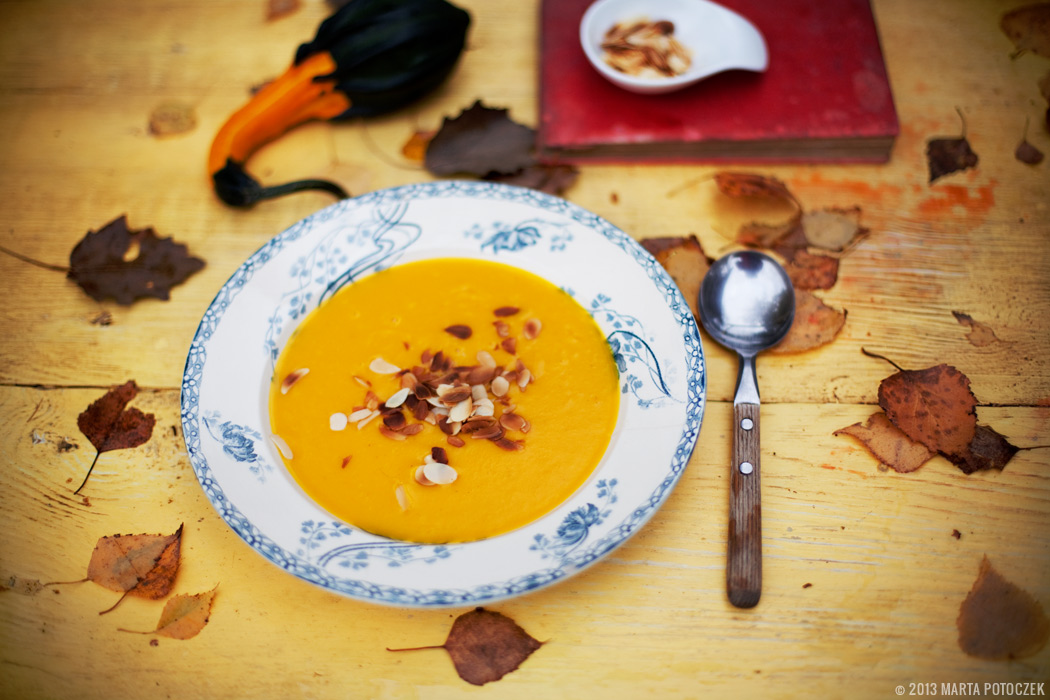 I'm a huge squash and pumpkin fan. I grow several varieties in my garden and welcome each flower with huge excitement and anticipation whether it will turn into so much awaited fruit. I came to love the fact that you cannot be sure with Mother Nature. Success tastes so much better after few failures.
When finally the fruit forms and then grows I wait patiently for the first squash to be ready to pick. I usually grill the first one and then it's time for my favorite soup. I've been making it for years and I tend to change the recipe when I feel like it so be brave and do the same. Sometimes I omit the curry paste and make a milder version or add more chilli flakes. I never skip the coconut milk, because it's THE ingredient.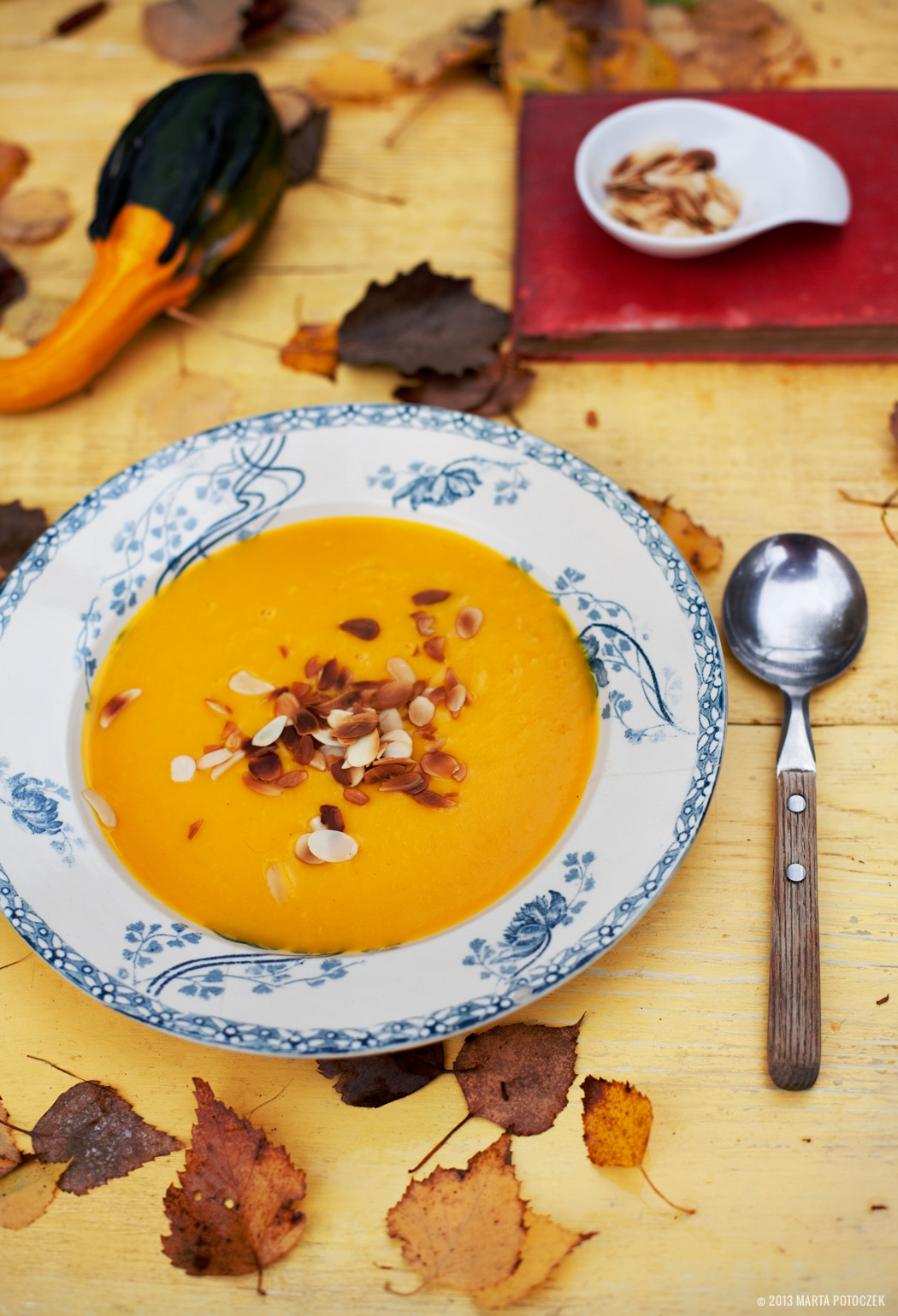 The recipe calls for Hokkaido(Red Kuri) squash or Butternut squash but in the past I used banana, buttercup, hubbard, kabocha, sweet meat and few other squash varieties with success so feel free to test any kind you like. They are different in taste, some more watery, some more chestnutty. You can also bake them first and add to soup or cook them in broth- your choice, both are fine.
RECIPE – PUMPKIN SOUP WITH COCONUT MILK
one hokkaido or butternut squash
1 cup cocconut milk
1 onion
1 clove garlic
2 cm piece ginger
olive oil
1/2- 1 teaspoon red curry paste
chilli flakes
broth to cover 2/3 of pot filled with squash
almond flakes
seasalt, pepper to taste
Finely mince onion and garlic. Grate ginger. In a pot fry onion,add salt, after 3 minutes add garlic, ginger and curry paste. Add cubes of squash(deseeded and without skin -hokkaido can have the skin on, I prefer without). Pour broth so it covers 2/3 of the squash and boil for 15 minutes or until soft. Puree with a handheld blender. Add coconut milk, stir. Check the taste. In a meantime heat a small pan and dry toast the almond flakes until golden- careful the moment between golden and black is seconds. Serve soup with toasted almonds on top, put chilli flakes near for the spicy lover to get crazy