So have you heard that meatballs are the new cupcakes? I'm so happy for them 😉 I absolutely love those little balls of meat and can't get enough new recipes for them. When I was browsing through one of my favourite books- Jerusalem
and I saw this recipe I was sold- meatballs and broad beans- ohhh yes! I usually buy broad beans every other day for a meatless dish when they are in season. Sometimes it has some chorizo or parma in it but usually the broad beans are the star of the dish. I was curious about this one- it had so many spices and herbs used I wasn't sure about the taste from the recipe, which always gets me intrigued.
I tried and fell in love. Hats down Mr Ottolenghi again and again. A masterpiece. I prepared the dish more than ten times, trying beef only version(a bit sweeter), lamb only(more deep, salty flavour with obviously more fat), skinned broad beans for the first part work for me better(recipe calls for unskilled for the first part).
I grew few broad bean plants this year, enough for just one dish, those little fellas were grown organically, I had fought few battles with aphids, most were won. Here are my little green stars in their pods.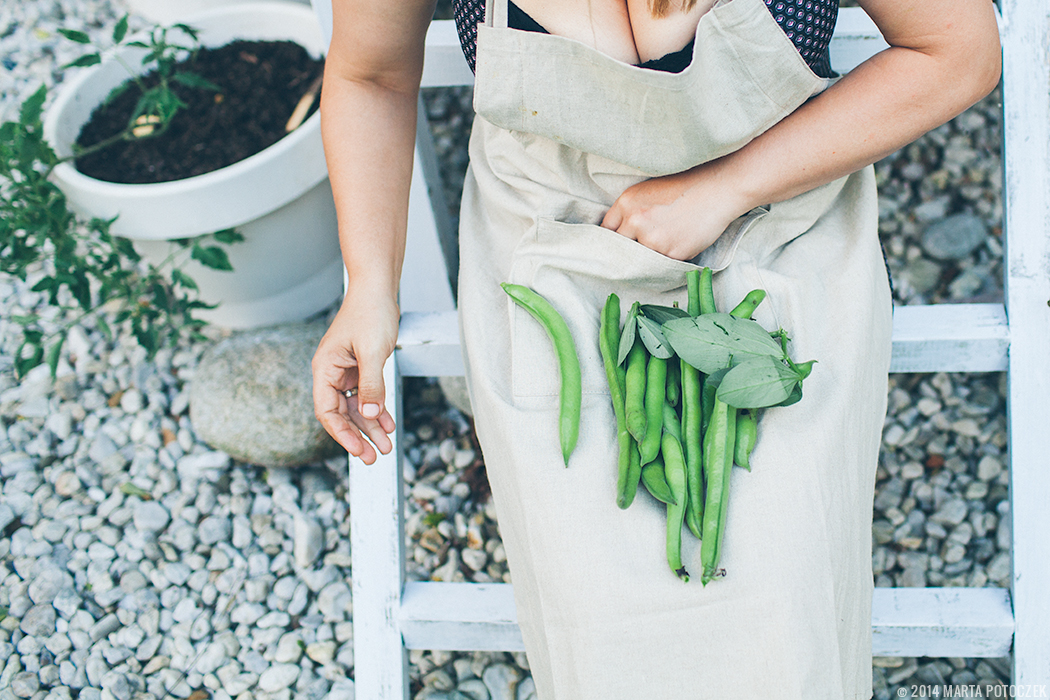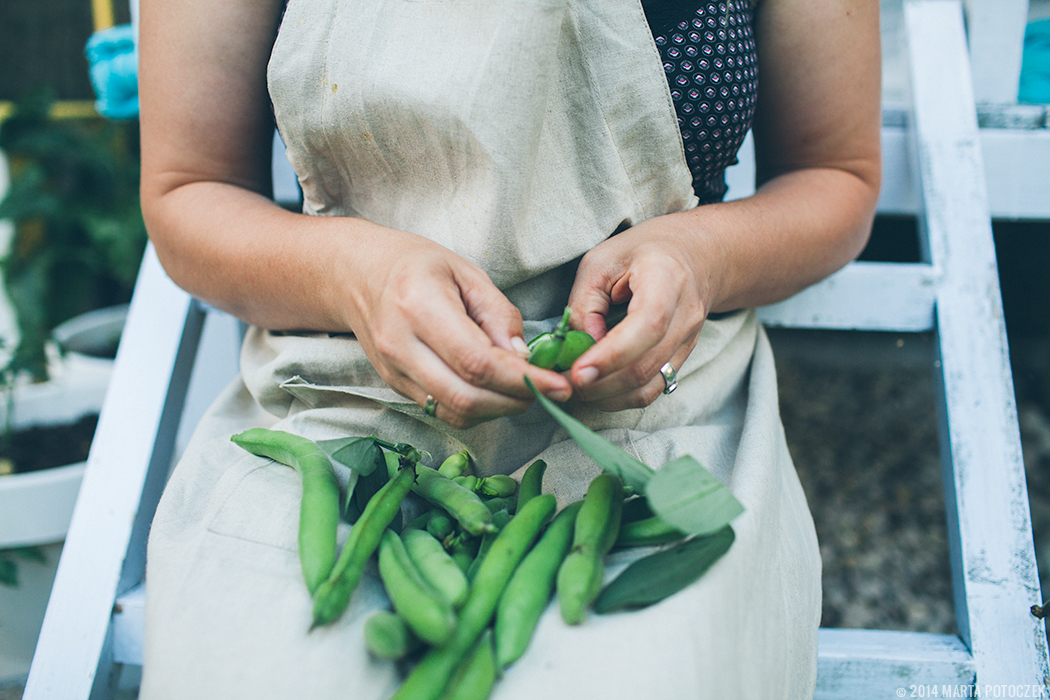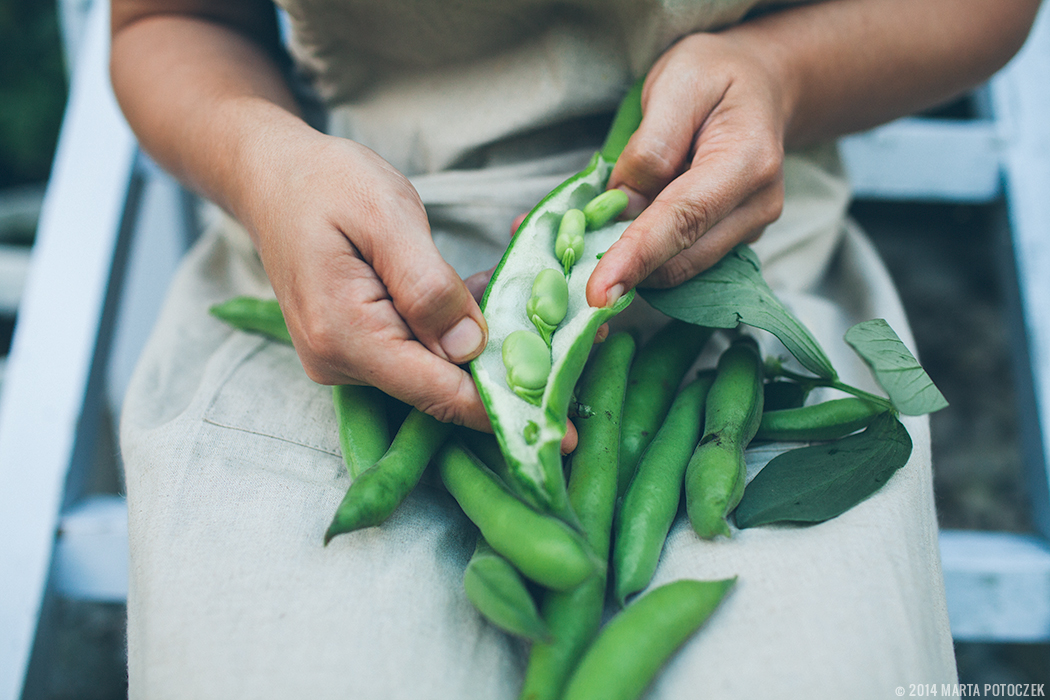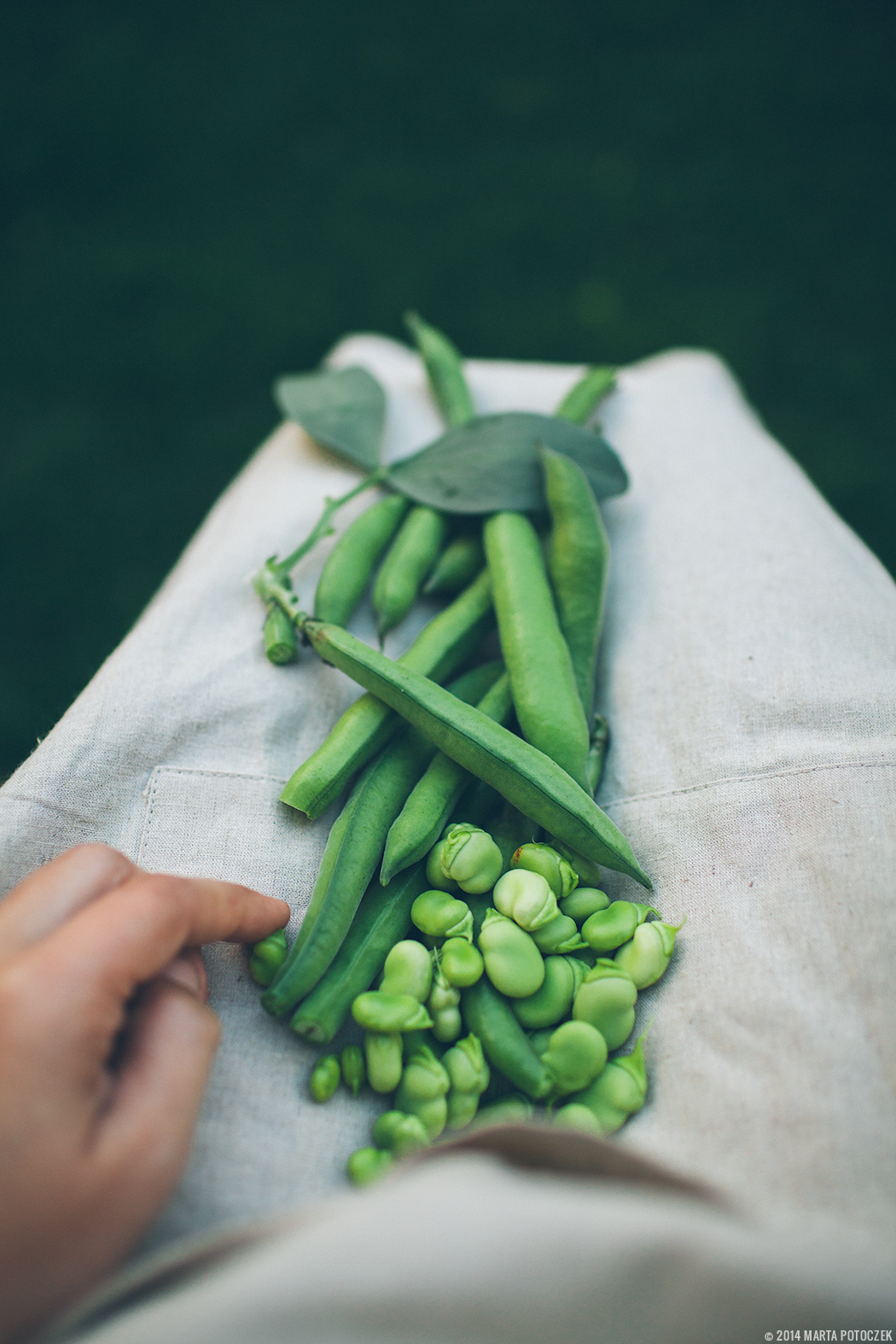 Here goes the recipe from Jerusalem book by Yotam Ottolenghi
RECIPE – LAMB AND BEEF MEATBALLS WITH BROAD BEANS
4½ tbsp olive oil
350g broad beans, fresh or frozen
4 whole thyme sprigs
6 garlic cloves, sliced
2½ tbsp lemon juice
500ml chicken stock
Salt and black pepper
MEATBALLS
300g minced beef
150g minced lamb
1 medium onion, finely chopped
120g breadcrumbs
2 tbsp each chopped flat-leaf parsley, mint, dill and coriander, plus ½ tbsp extra of each to finish
2 large garlic cloves, crushed
1 tbsp baharat spice mix*
1 tbsp ground cumin
2 tsp capers, chopped
1 egg, beaten

*make your own baharat spice mix: grind 1T peppercorns, 1Tcoriander seeds, 1t cloves, 1 stick cinnamon, 1t allspice, 1t cardamon, 1T cumin, 1/2 nutmeg grated

Put all the ingredients for the meatballs in a large bowl. Add three-quarters of a teaspoon of salt and plenty of black pepper, mix with your hands and form into balls about the size of ping-pong balls. Heat a tablespoon of olive oil in an extra-large frying pan for which you have a lid. Sear half the meatballs over a medium heat, turning them until they are brown all over – this will take about five minutes. Remove from the pan, add another half-tablespoon of oil to the pan and cook the other batch of meatballs. Once browned all over, remove these from the pan, too, then wipe it clean with kitchen towel.

While the meatballs are cooking, throw the broad beans into a pot with plenty of salted boiling water and blanch for two minutes. Drain, refresh under cold water, then remove and discard the skins from half the broad beans.

Heat the remaining oil in the meatball pan, add the thyme, garlic and spring onion, and sauté over a medium heat for three minutes. Add the unshelled broad beans, one and a half tablespoons of the lemon juice, 80ml of the stock, a quarter-teaspoon of salt and plenty of black pepper. The beans should be almost covered by liquid. Pop on the lid and cook over a low heat for 10 minutes.

Return the meatballs to the pan, add the remaining stock, cover again and simmer gently for 25 minutes. Taste the sauce and adjust the seasoning. If it is still very runny, remove the lid and reduce a little. Once the meatballs stop cooking, they will soak up a lot of the juices, so make sure there is still plenty of sauce at this point. You can leave the meatballs now, off the heat, until you're ready to serve.

Just before serving, reheat the meatballs and add a little water, if needed, to get enough sauce. Gently stir in the remaining herbs, lemon juice and the shelled broad beans and serve immediately.