I have been in a zombie mode for the past few days. I yawn all the time, feel like sleeping. No amount of coffee, workout or water is helping! Sometimes weather just does that to me 🙁 I decided to make a colourful salad today. I got inspired by a photo from Ottolenghi book "Plenty More" but didn't have all the ingredients to make it, so I made my own version of it. It looked so summery! Such a joy for the eye and delicious too.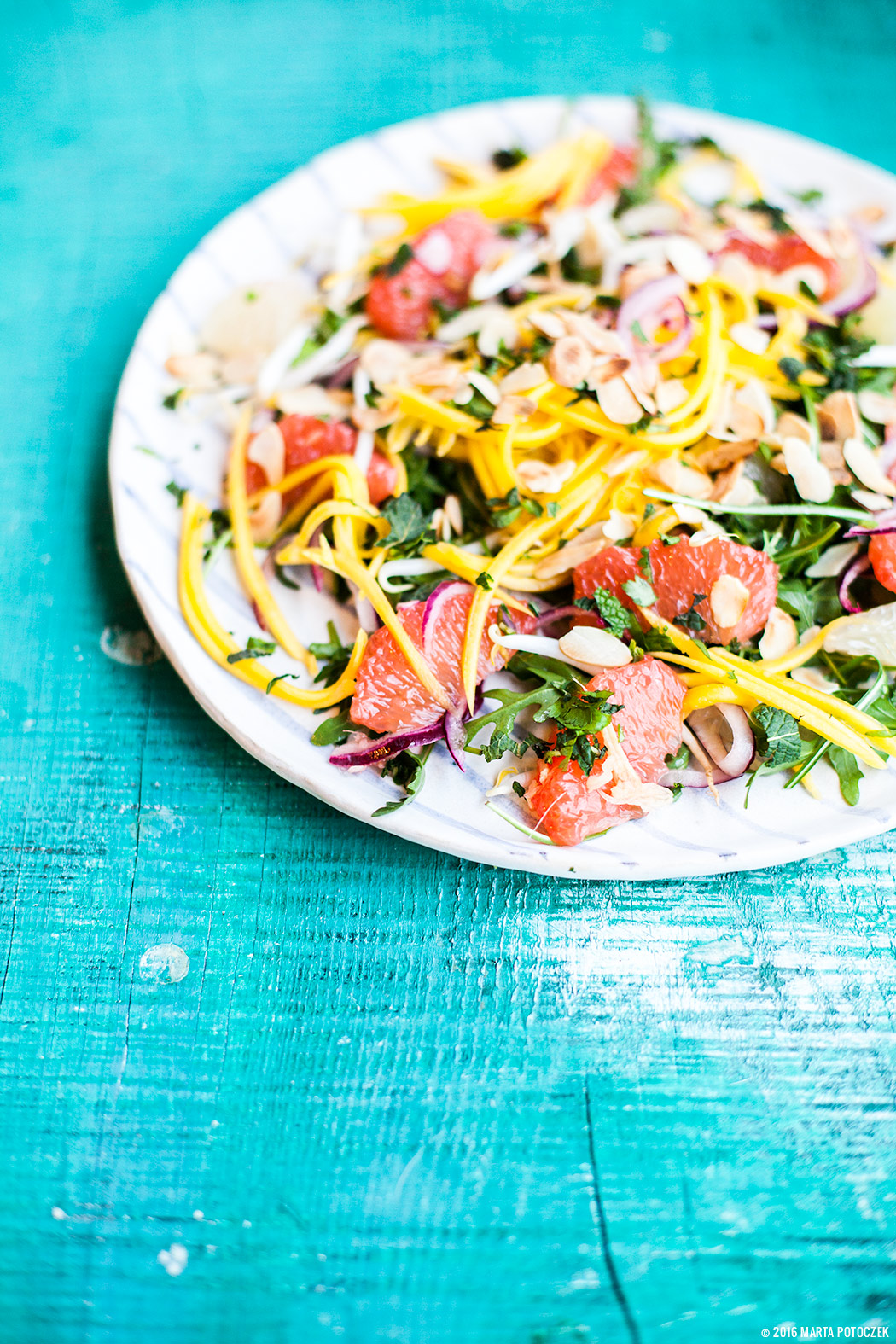 RECIPE- GRAPEFRUIT, POMELO AND MANGO SALAD
1 pomelo
1 pink grapefruit
1 mango
handful of mung bean sprouts
1 red onion, thinly sliced
two handful of argula/rocket
handful of toasted almond flakes
2 T plum/rice vinegar
1 t fish sauce
2 T caster sugar
2 cm piece of ginger, shredded
2 T chopped coriander
2 T chopped mint
First mix vinegar, fish sauce, sugar and ginger. With a sharp knife cut off pomelo skin and then cut out the segments, leaving all membranes and pith out. Same with the grapefruit. Put the segments in a bowl, add thinly sliced onion and pour marinade over it. Let sit for an hour.
Just before serving: In a salad bowl mix argula, sprouts, coriander, mint, pomelo, grapefruit and the marinade. Mix well. Put on a platter. Serve with thin stripes of mango and toasted almonds.