Fast post about super fast dish. Do you like glass noodles? I've fallen in love with them in Thailand, they are so fast to prepare. I love adding them to my stir fries or to my spring rolls. I had some tofu in the fridge and some edamame and this is what I came up with.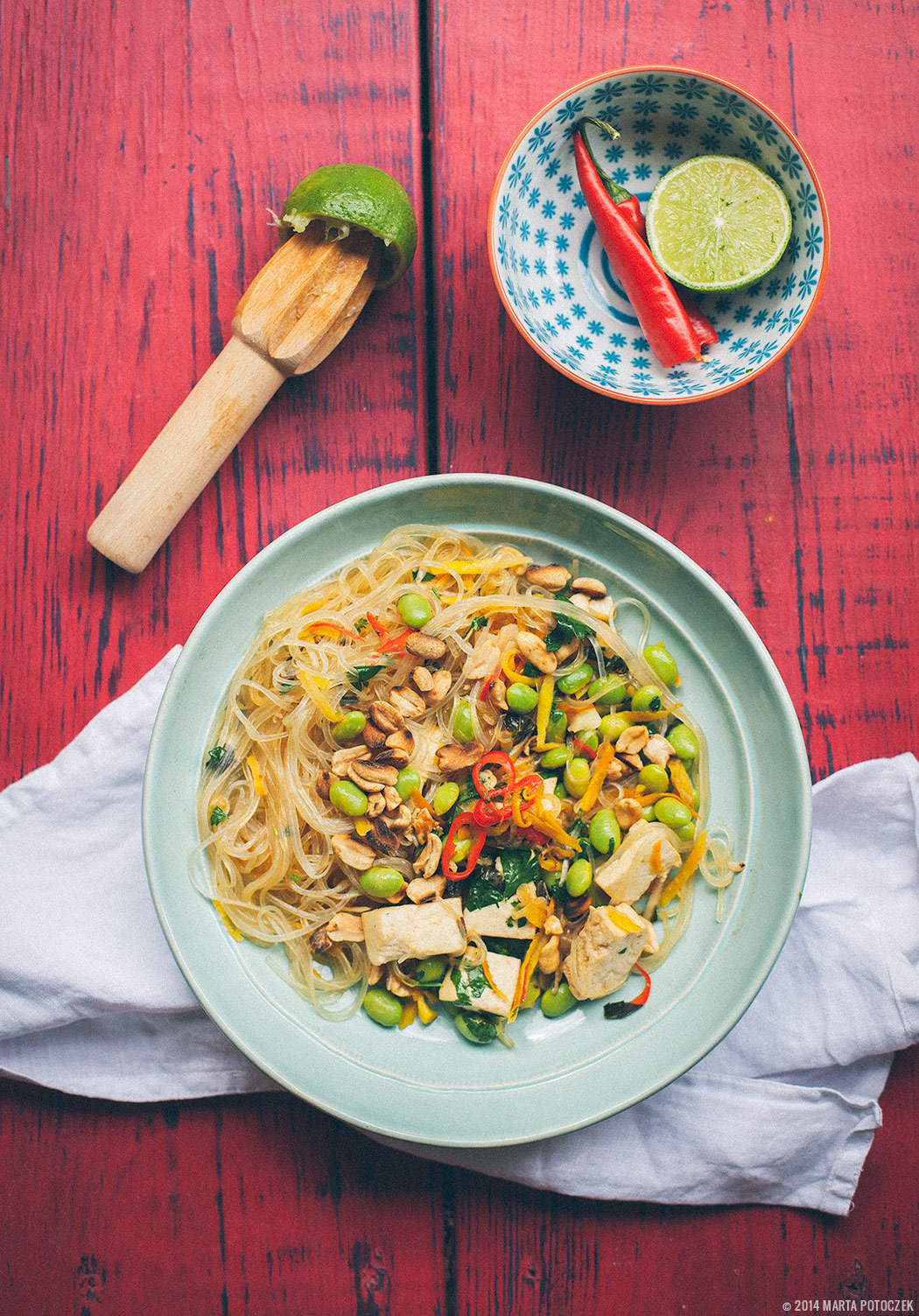 RECIPE – GLASS NOODLE STIR FRY WITH EDAMAME AND TOFU
4 tbsp coconut oil
400g edamame(shelled)
150g tofu
1 deseeded chilli sliced on a mandoline
2 shallots sliced on a mandoline
2 cloves garlic, sliced on a mandoline
3 carrots, shredded
200g glass noodles soaked in hot water for 5 minutes and then drained
Sauce
3 tablespoons soy sauce
2 tablespoons maple syrup
3 tablespoons teriyaki sauce
juice from one lime
handful of peanuts, toasted
1 tbsp each minced parsley, mint and coriander leaves

Heat coconut oil in a wok, add shallots and fry until translucent, gradually add and stir garlic, chilli, carrots, tofu and edamame. Pour the sauce ingredients together to the wok. Add glass noodles. Stir. Add parsley, mint and coriander. Serve warm with peanuts and lime.