Garden in May looks amazing and I think it's my favourite time of the year. All green is so fresh and lush, you can feel how alive the garden is. May in Poland can be anything- it can be hot summer and it can be a cold spring. The sun can be burning your skin or it can rains like you're in London. You never know. It's always a surprise.
This year's May was cold. To my dismay I had to postpone my dreams of spending time in the chill out zone, read books and grill in the garden. We spent that time renovating the space. Now hot days are finally here so most of the cooking goes into the garden.
Ok, let's go for our May walk.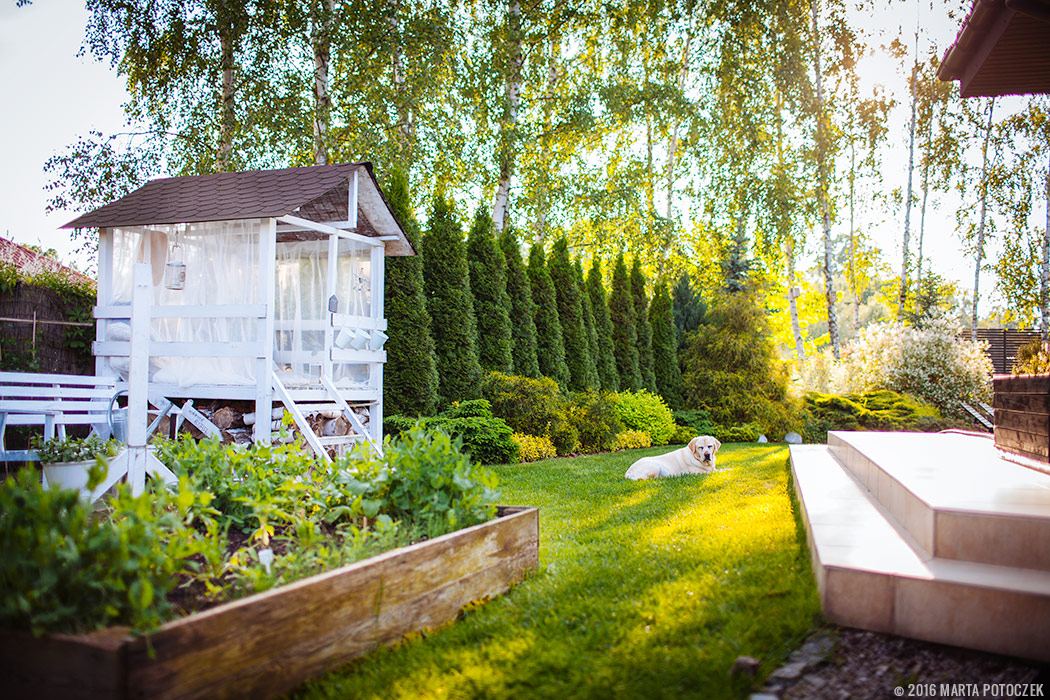 What is done in the garden in May
I sow those vegetables that are not yet in the garden- more salads, beans, zucchinis, squash. After the 15 th of May my peppers and tomatoes go into the soil. I also plant my gladiolas and dalias. I clean after tulips and other early spring flowers.
And of course everyday stuff like watering, cutting anything that grows too big and supporting what needs to be.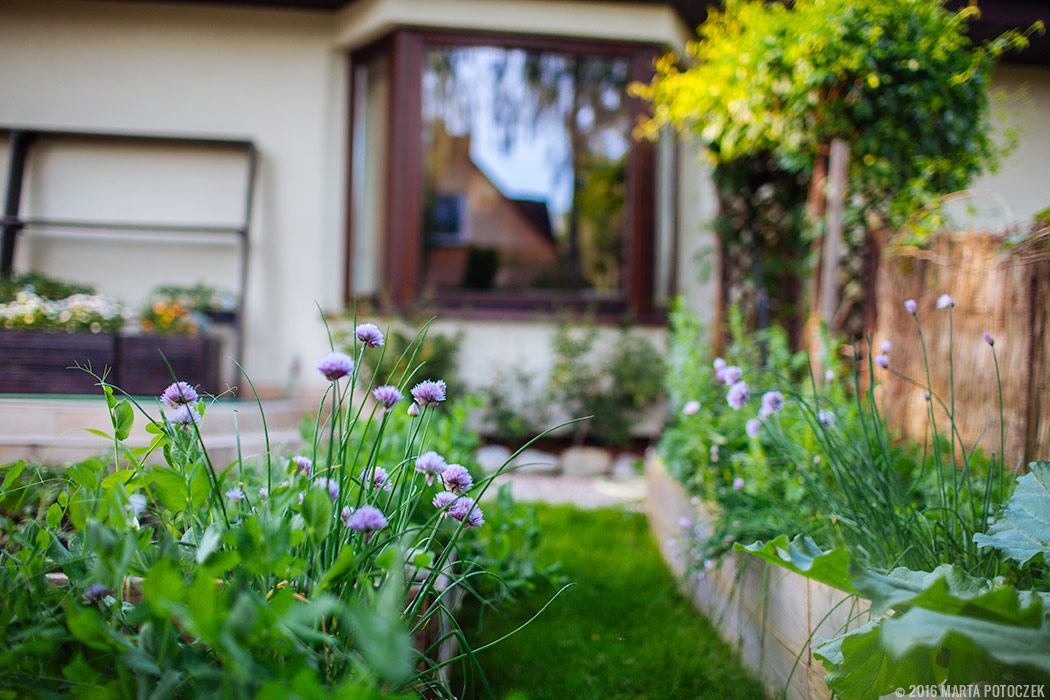 What happens in the garden in May
May starts with my magnolia Rustica Rubra blooming. It depends on the year how many flowers there are. Warm begining of the year this year confused a lot of plants to start their spring life. Then frost came and some even paid with their life. Nature 🙁
Then we feast our eyes with blooms of fruit frees- cherries and apples. Then big purple balls of the Giant Allium appear. And chives- love their edible flowers, I add them to butter or cottage cheese and they are pretty and super tasty.
Then all the rhododendrons and azaleas start their pink and purple blooming. This year my rhododenron was amazing, azaleas were terrible. Few died and I had them for more than five years with no problems. Other gardeners had the same problem.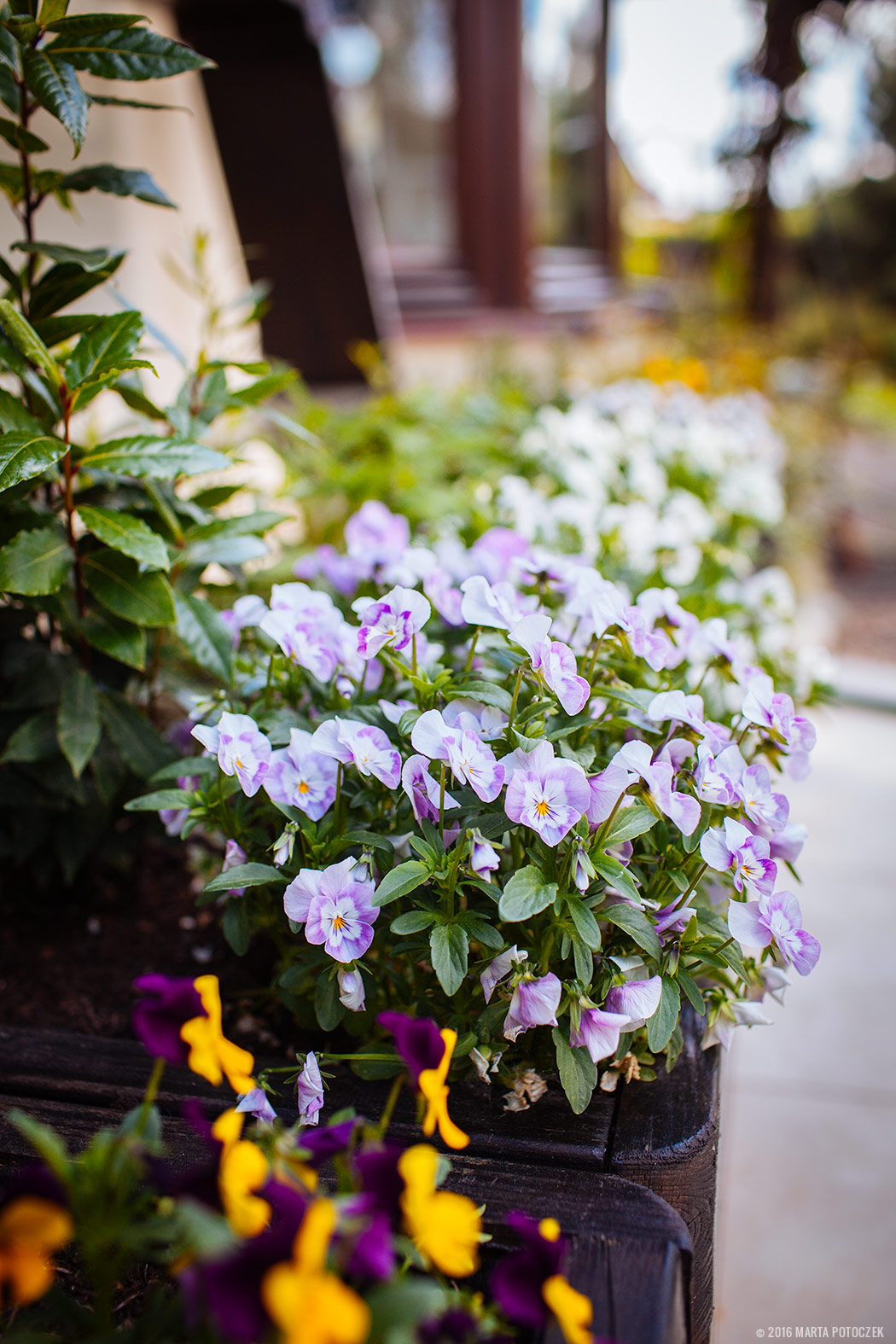 Edible flowers
I promised myself to try incorporate more edible flowers into our meals and drinks. I got a bit crazy with little violets and pansies.
Rhubarb
So proud of my rhubarb this year- last year show that biggest one is in very cozy, windless place with lots of compost and manure. Best bush of the bunch!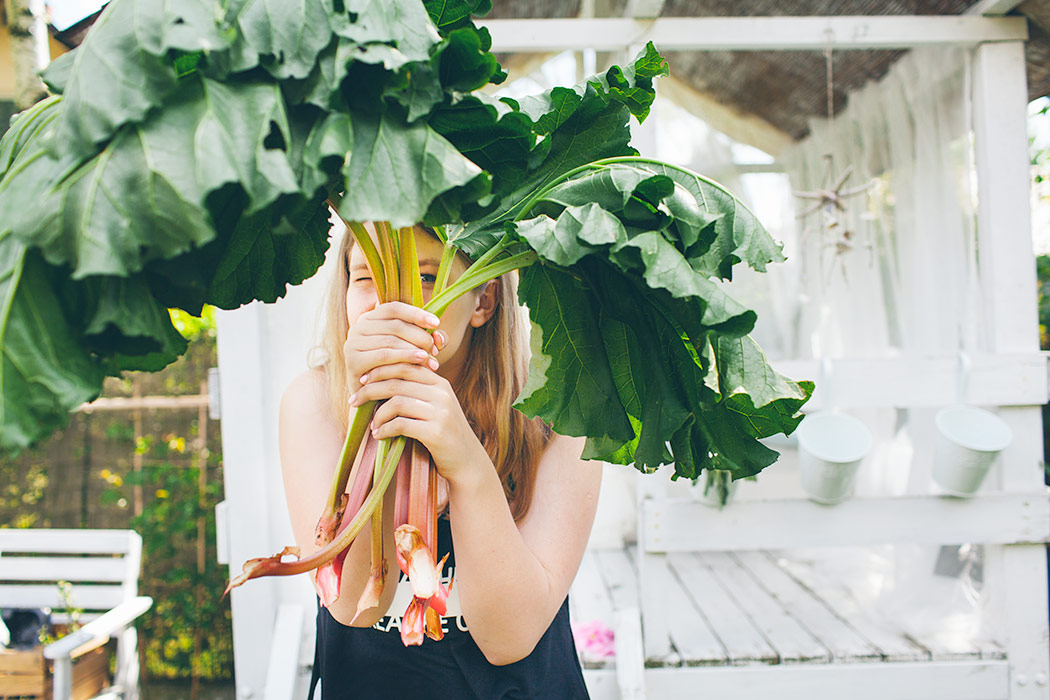 Renovating the bower
Our bower is called our chillout zone. You can find an article on its rebuilding if you want more
It was painted two years ago and having a gas grill makes it dirtier than your usual relaxing place. So we repainted it this year and it looks like new.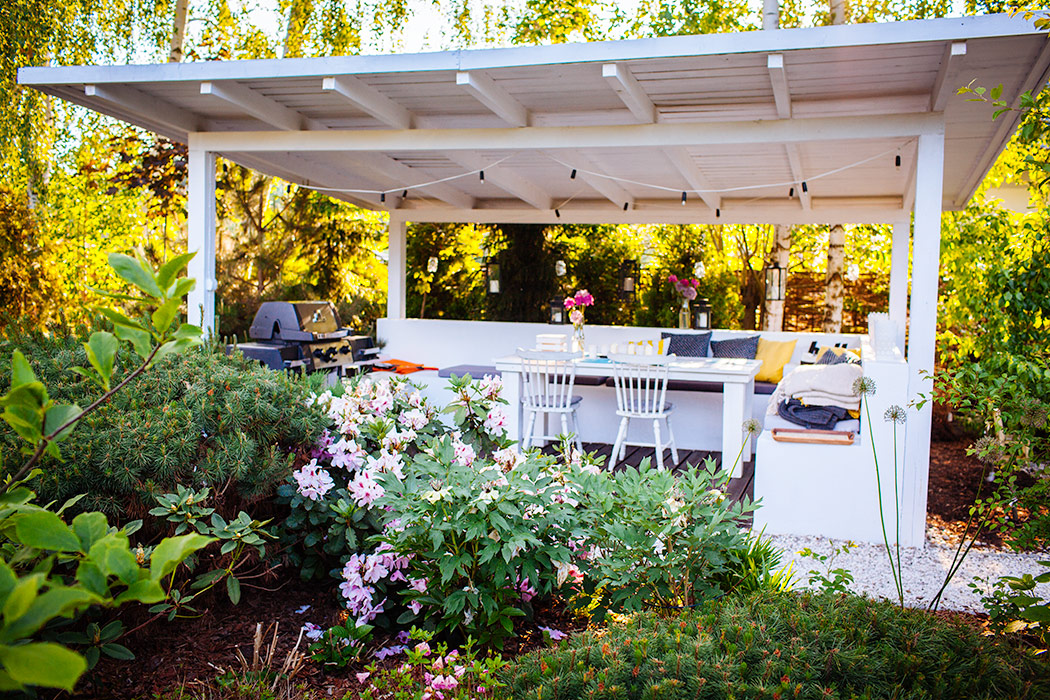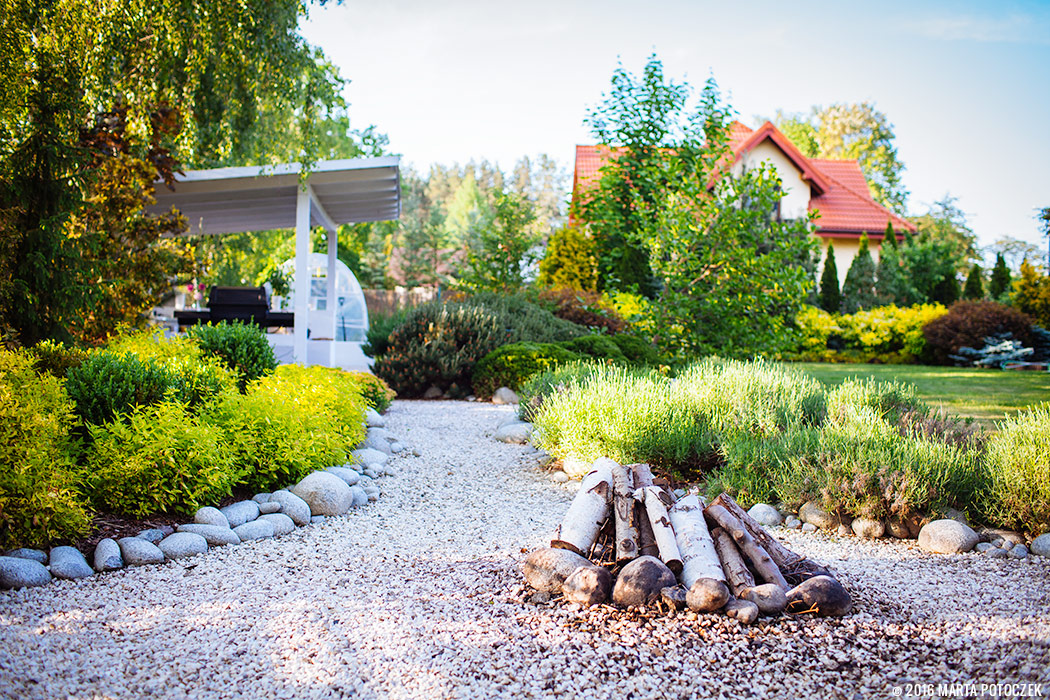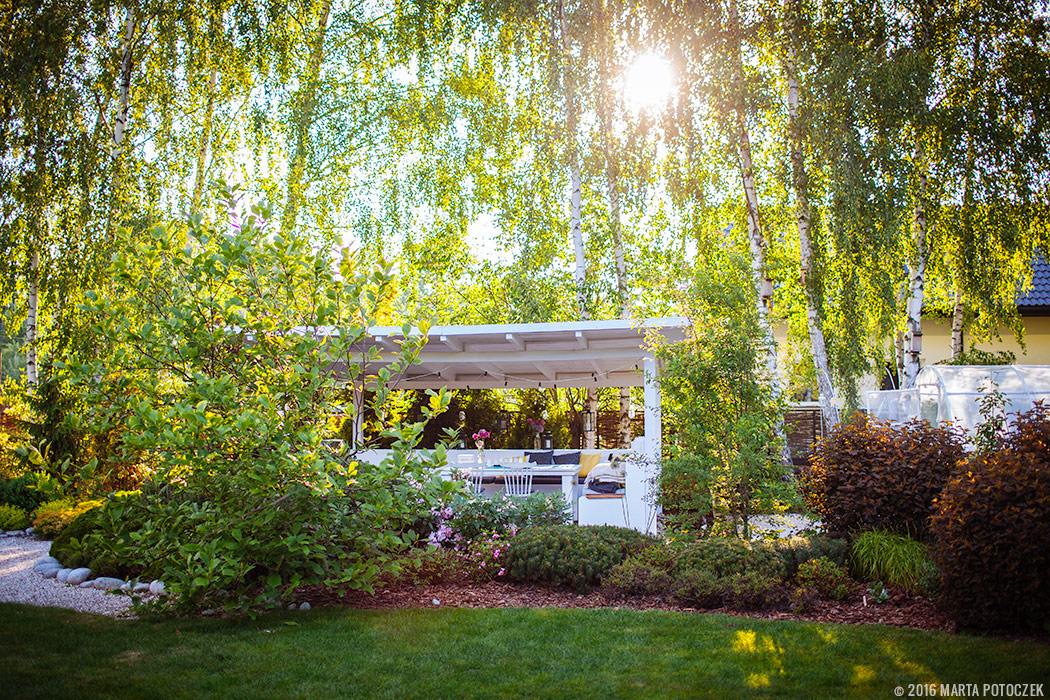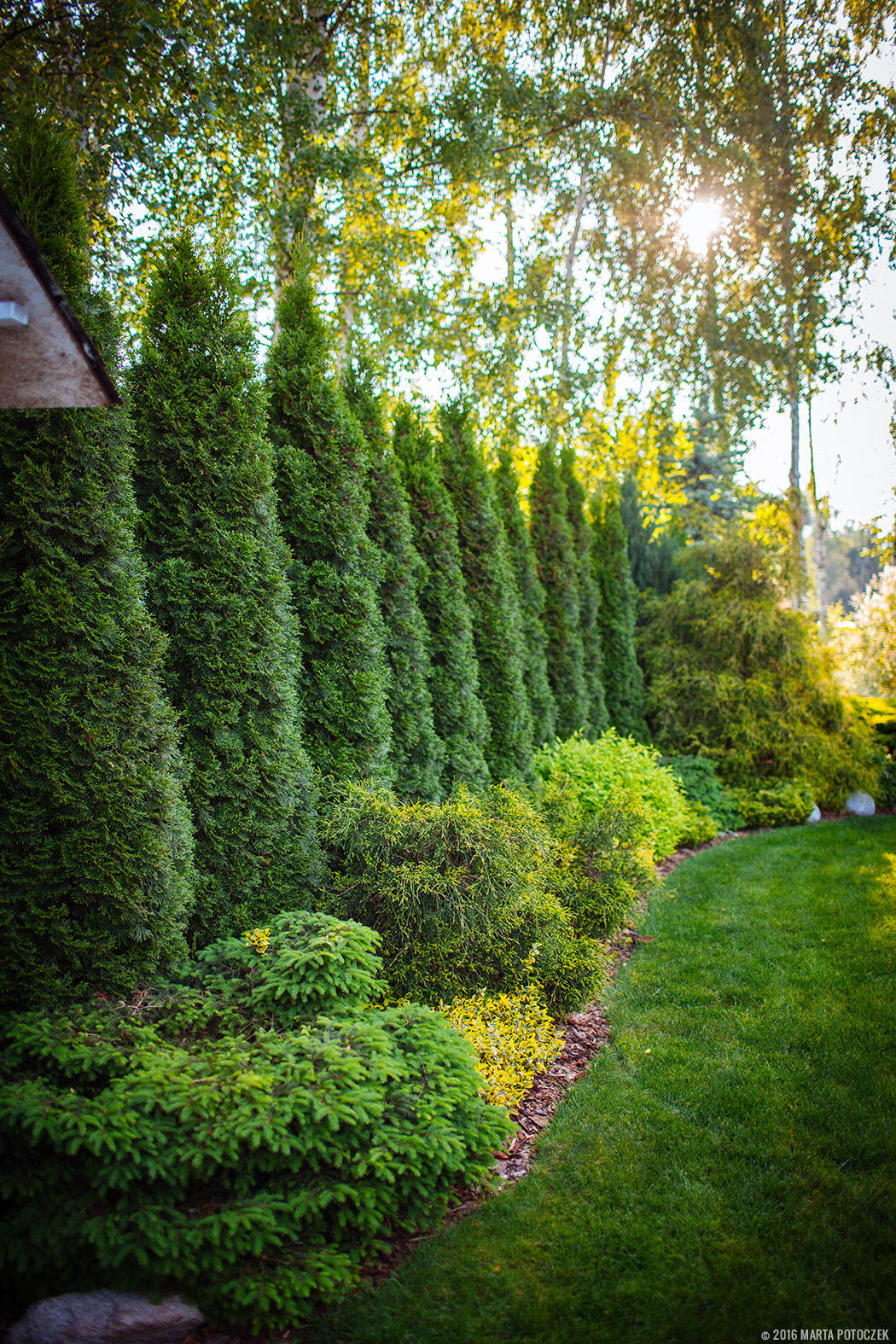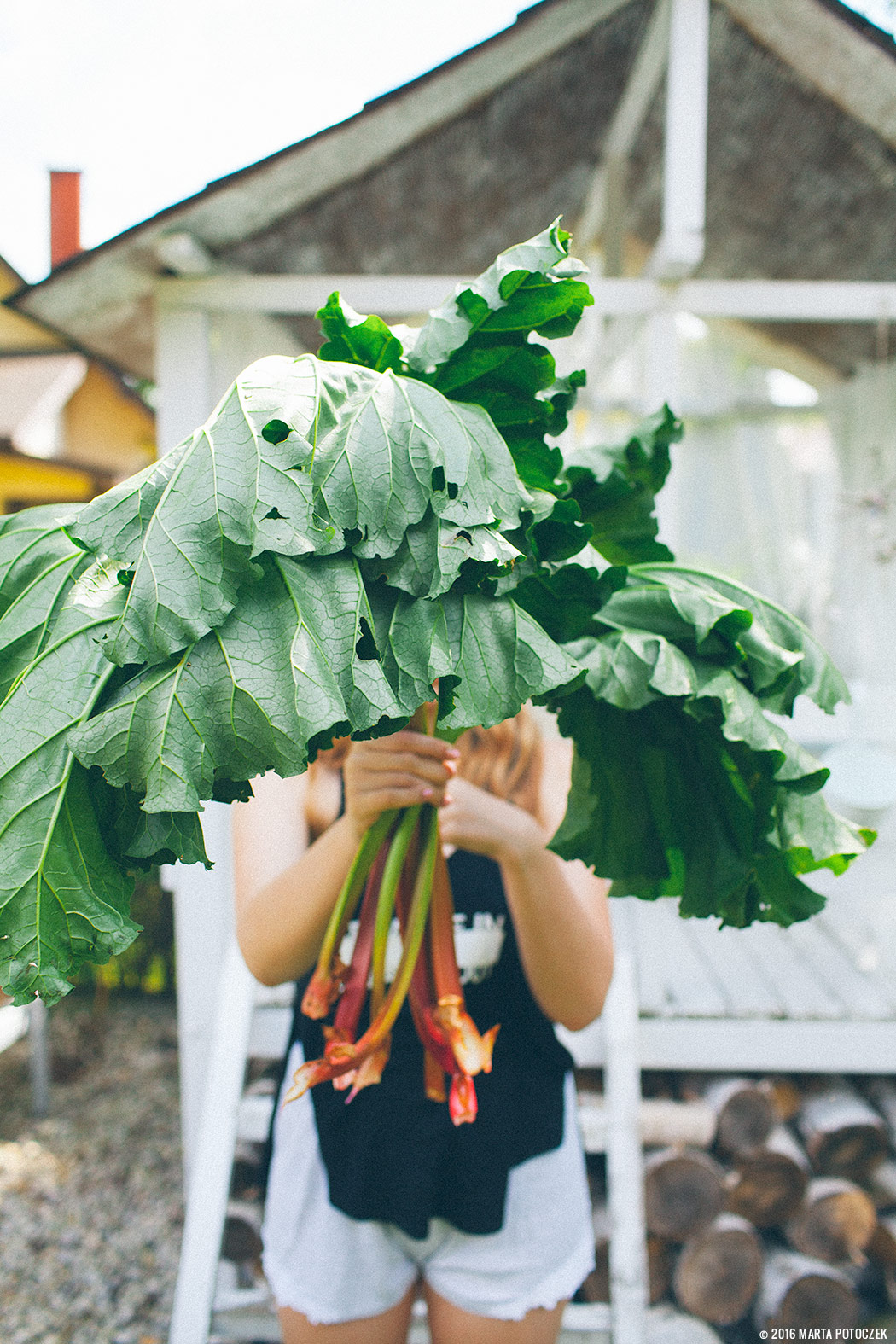 Our raised beds with all kinds of herbs.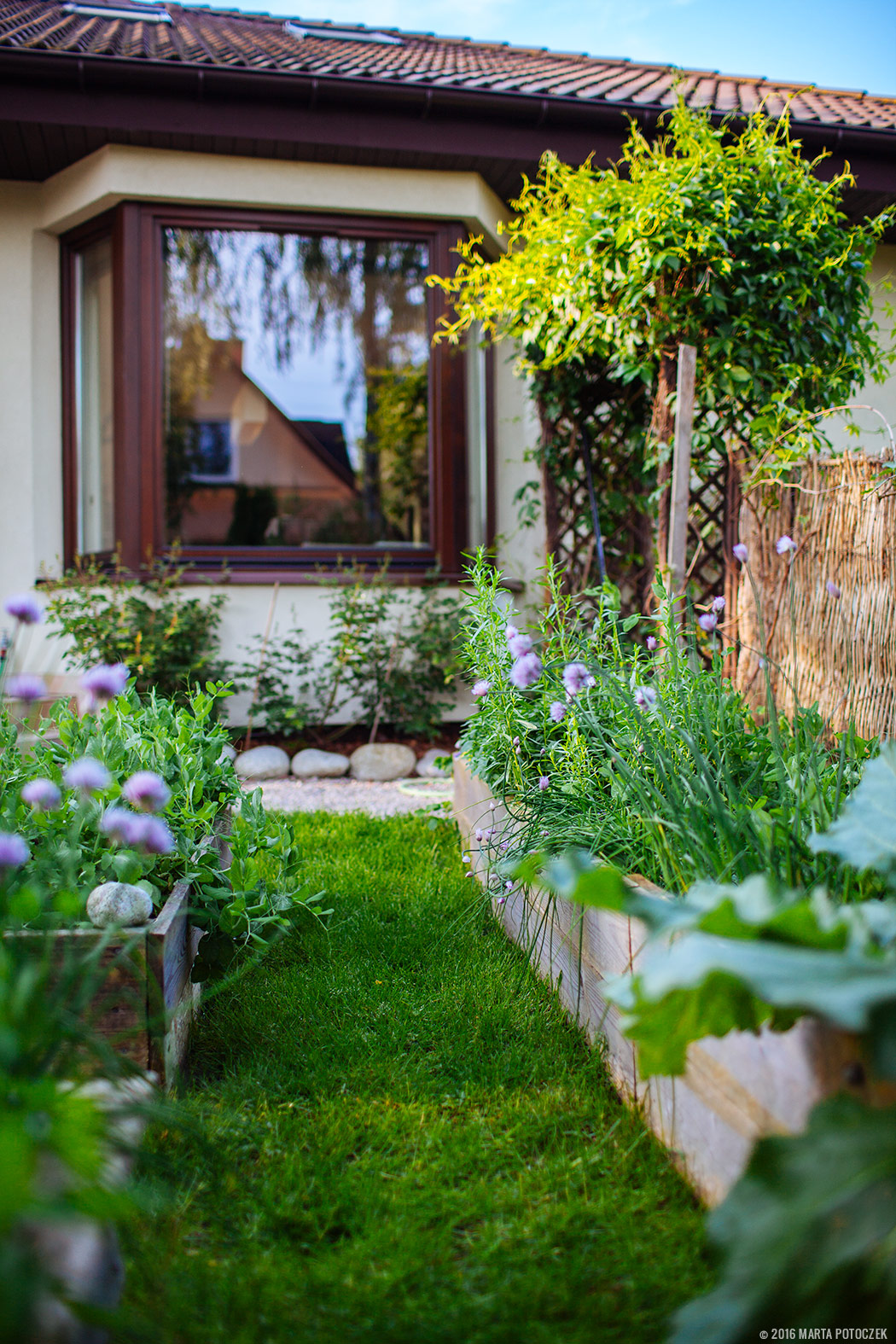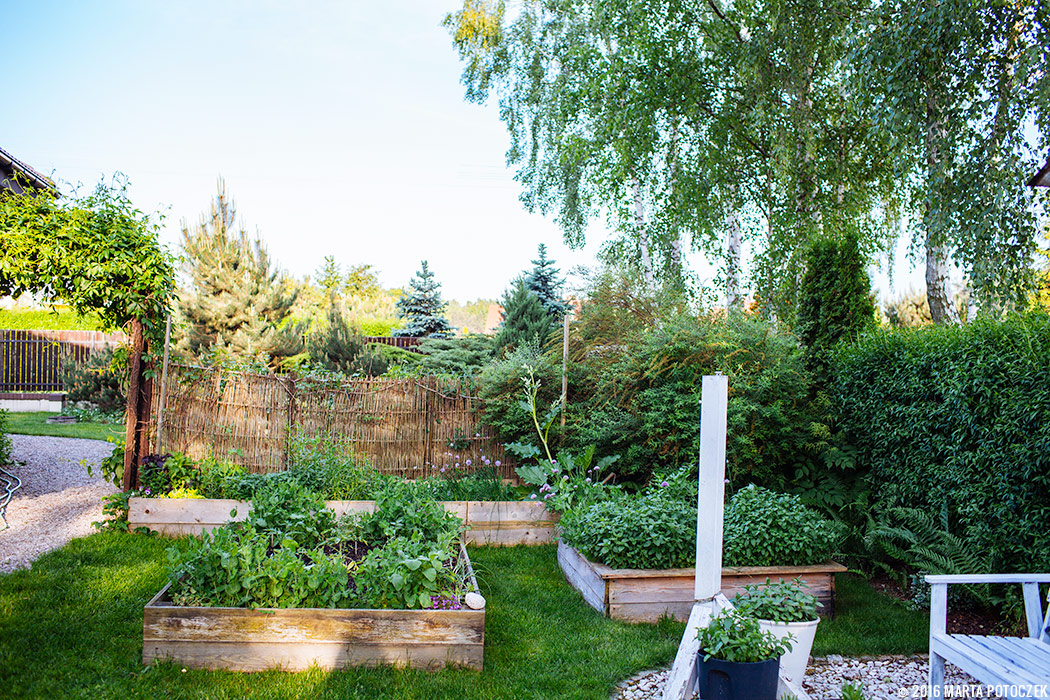 Our playhouse has become very Pinterest famous and was featured in many articles about so called she sheds- where women can relax and have their alone time. It got alittle upgrade and I'll be featuring some DIY ways to make it unique. Soon to come 🙂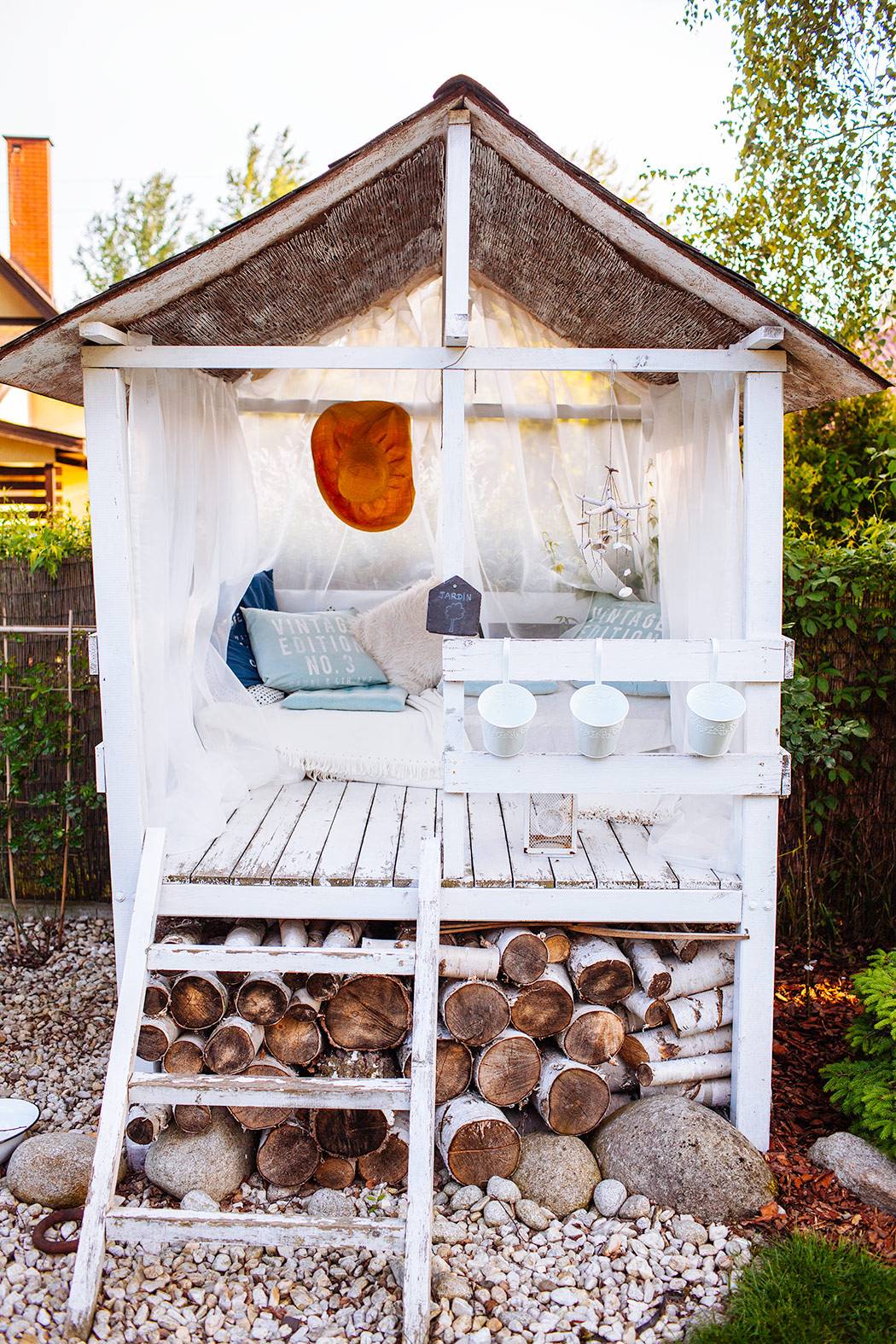 The garden is starting to feed us- look at that organic produce!