It's that time of the year! Elderberry started blooming. Every year I go foraging for the flowers as they grow everywhere here where we live. Cordial, liqueur, fritters, strawberry elderflower jam- I don't know which one to make first. It's just two weeks to squish that all in.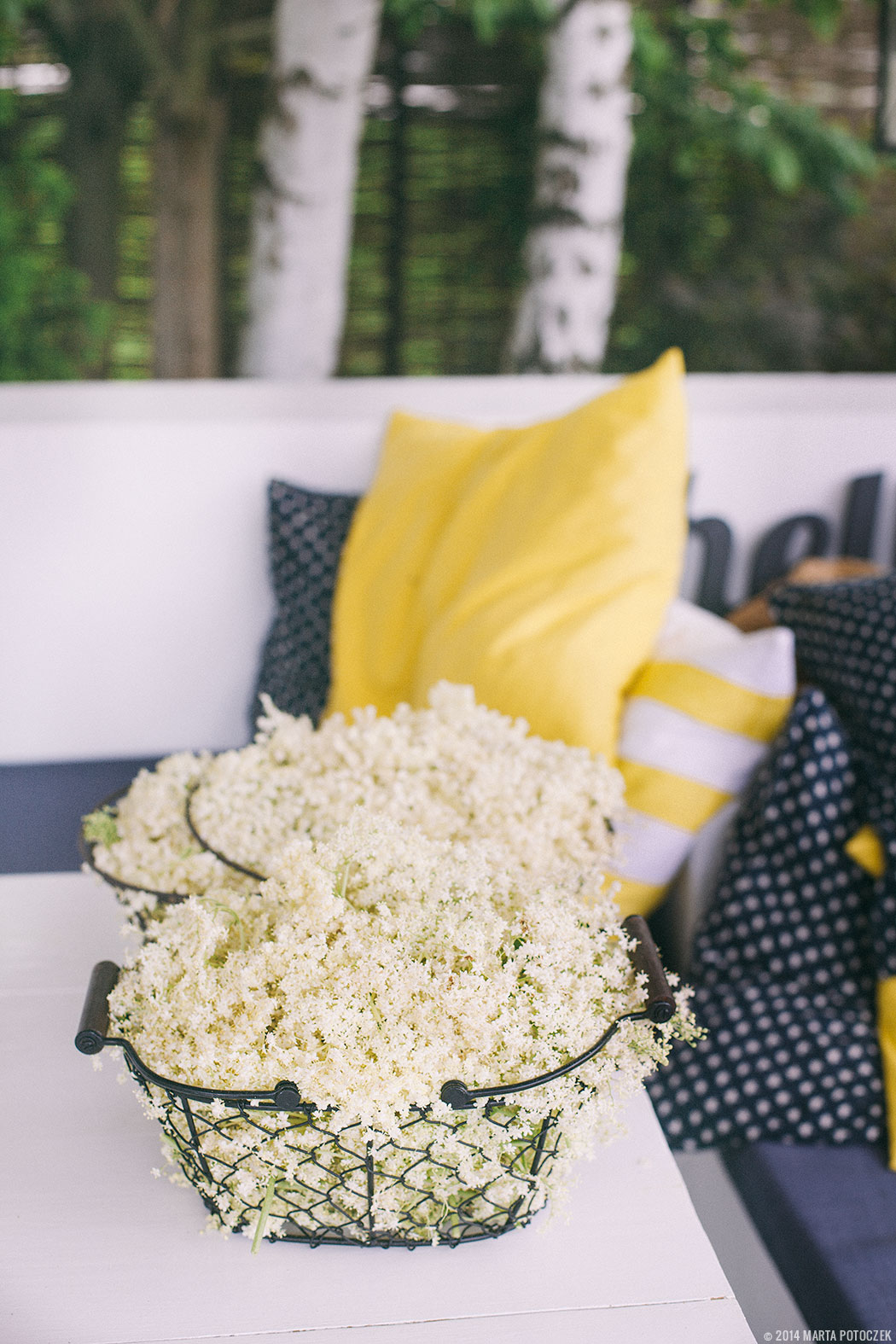 This year I took Gaba and her friend foraging. It was really fun and we did get more than enough. The smell was absolutely devine and we were all covered in yellow pollen- kind of cool to feel like a bee for a second in your life.
First of all I wanted to make elderflower liqueur. I drank some last year during holiday and I loved it. I had some organic lemons from Sicily at home so I went ahead and prepared some syrup.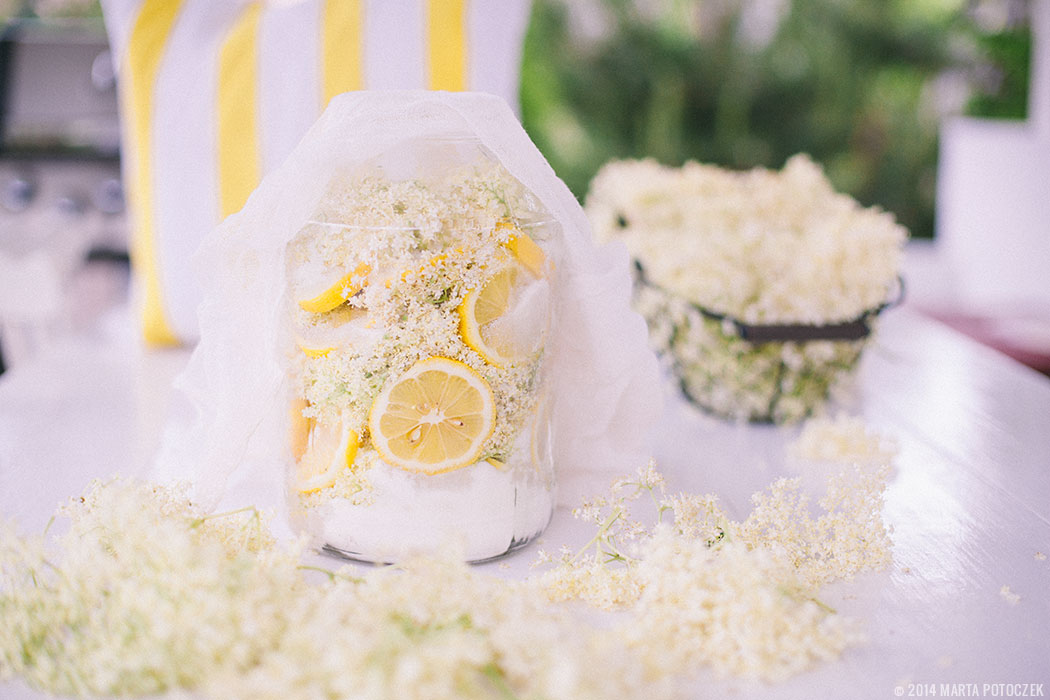 RECIPE – ELDERFLOWER LIQUEUR
50 elderflower heads, stems removed
5 organic lemons thinly sliced
1 kg caster sugar
1,5 litre of vodka
In a large jar put layers of flowers and lemon slices and pour sugar on them. Last layer has to be a thick layer of sugar. Put a clean cloth and a rubber over the jar and shake often. Leave it for a few days, checking the smell everyday. If it goes little sour, add vodka right away. I add add it after four, five days.Now you need a lid on your jar to keep the alcohol in. Leave it for six weeks in a dark place, after that, strain check the taste, if it's too sweet and too intense add more vodka, go with your personal taste. Then put in a bottle, seal, keep in a dark place. Keeps for a long time, and gets better every month.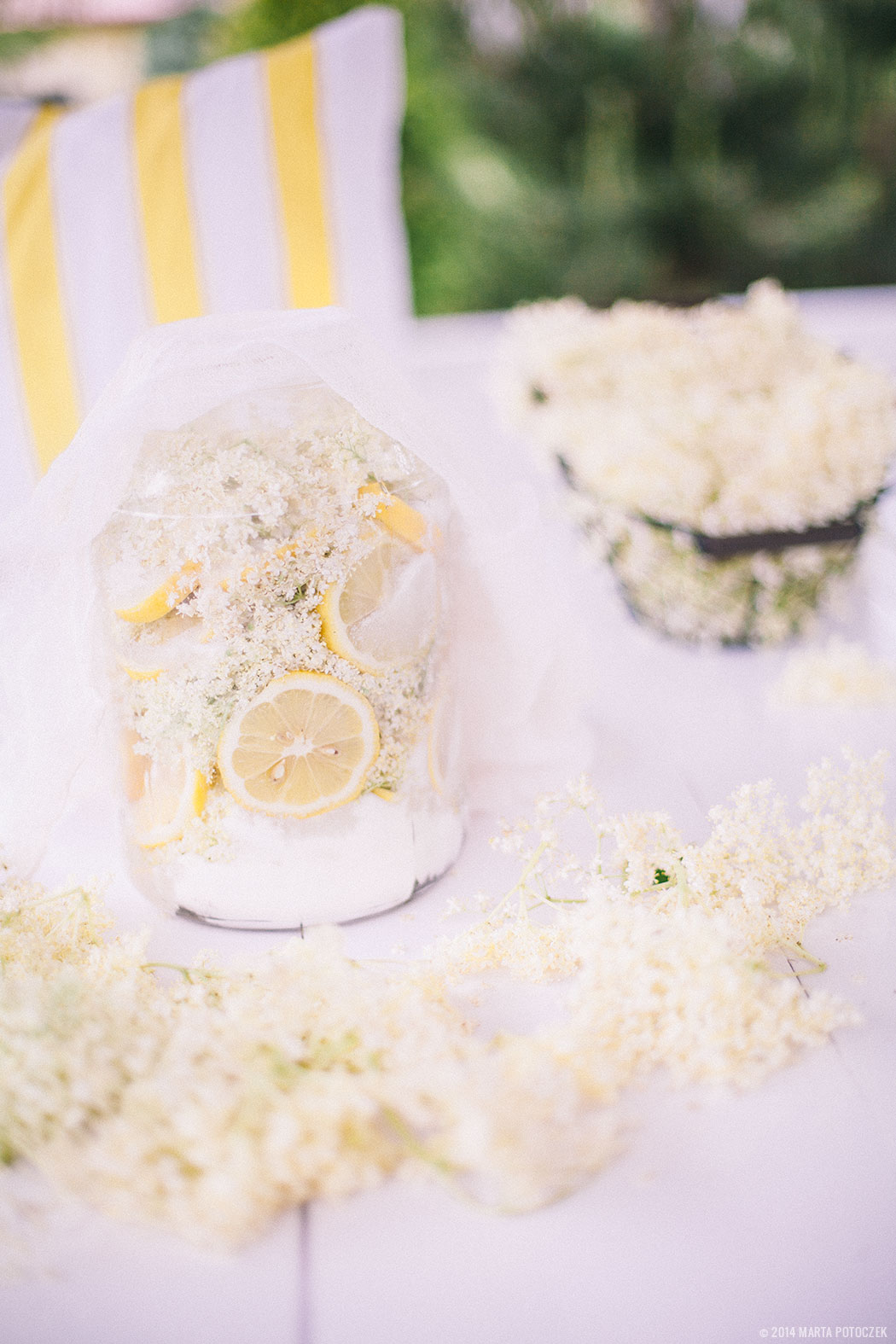 To thank the girls for their hard work with getting the flowers I made them elderflower fritters. I never had the as a kid, I guess none in my family ever thought of eating any flowers. Last year I got all crazy about trying to eat as many as I could and it turned out I love them! Last year I read about Mimi making acacia flower fritters and after seeing the pictures I went serious hunting. This year I decided to use her recipe on elderflowers and it worked like magic.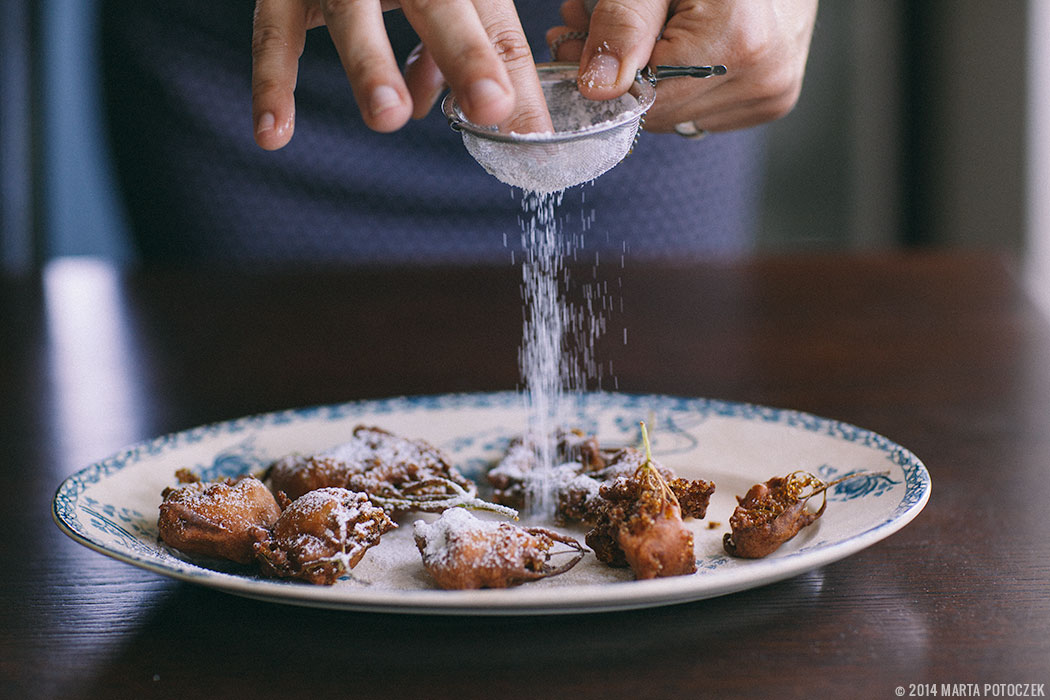 recipe via Mimi Thorison
RECIPE – ELDERFLOWER FRITTERS
elderflower heads with stems for easy picking
250 g/ 2 cups plain flour
2 eggs
200 ml/ 3/4 cup half or whole (full-cream) milk
150 ml/ 2/3 cup beer
50 g/ 1/4 cup granulated sugar
1 tsp vanilla extract
1/2 tsp fine salt
2 1/2 cups vegetable oil, for cooking the fritters
Icing sugar/ confectioner's sugar, to dust the fritters
Mix all the ingredients together (except the flowers) in a large bowl until you get a smooth batter. Cover and set aside to rest for 30 minutes to one hour.
Heat oil in a saucepan, about 1 to 1 1/2 inch deep in the pan. To test if the oil is ready, fry a few drops of batter. If it sizzles and turns golden brown within seconds, it's ready. Dip the flowers in the batter, drain slightly and fry in batches (about 3 per batch) until the fritters become golden brown, approx 2-3 minutes on each side. Remove fritters with pliers or slotted spoon and drain on paper towel. Dust lightly with icing/ confectioner's sugar before serving.