Cucumber avocado gazpacho is a great recipe for hot summer days. I added avocado which gives it texture and fills you up. You can skip feta and switch yogurt to plant based milk if you want this dish to be vegan. If not- go for some crumbling feta for the salty notes of this gazpacho.I served it with spicy cucumber and jalapenio salsa, which gave it some crunch and kick, because I don't like my soups to be bland in summer. Live and kicking is more like it!
Last days were tough because we have a lot of heat and then thunderstorms and as I get older I am becoming more and more of a meteoropath. Sucks, but light dishes seem to help me get better.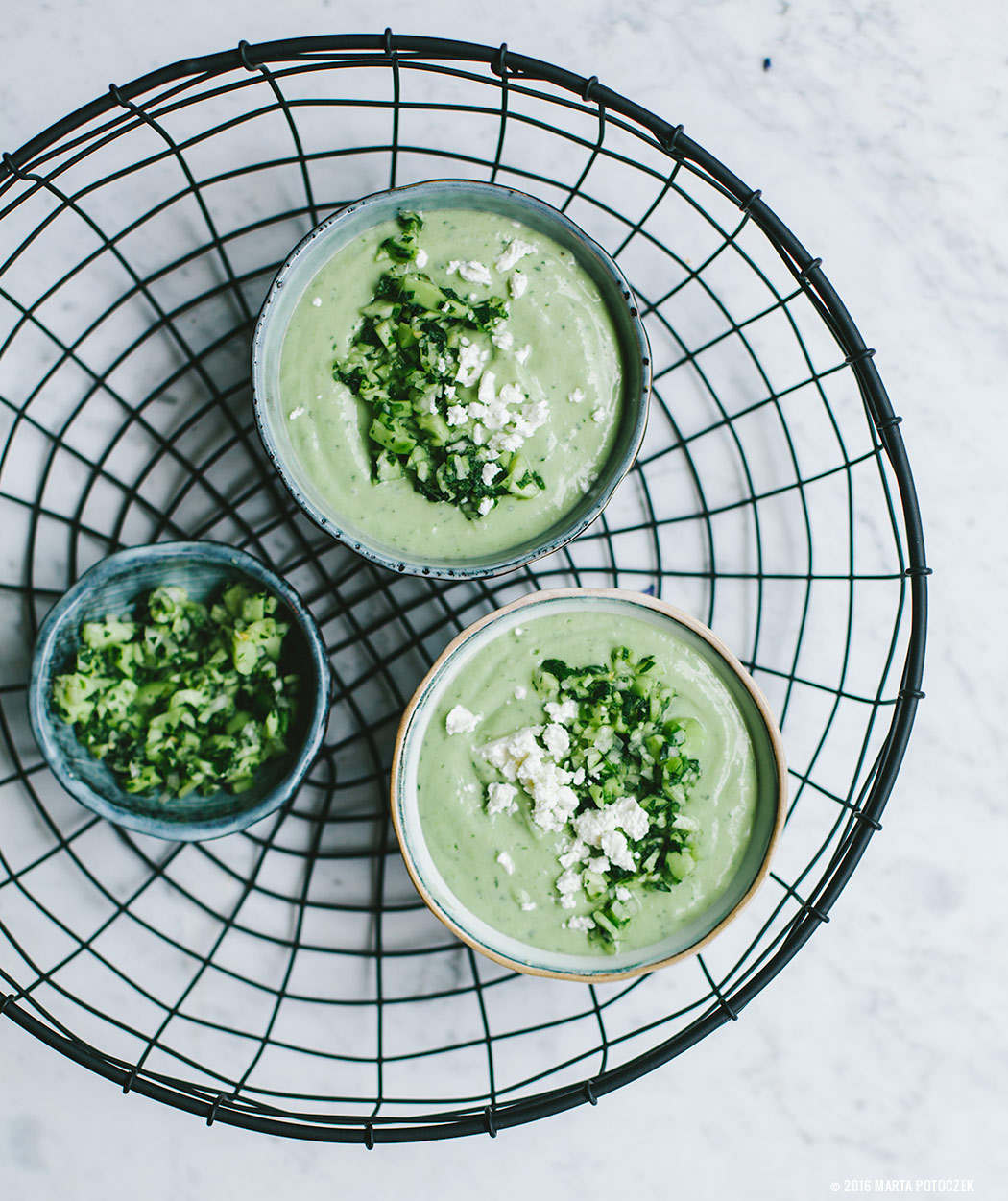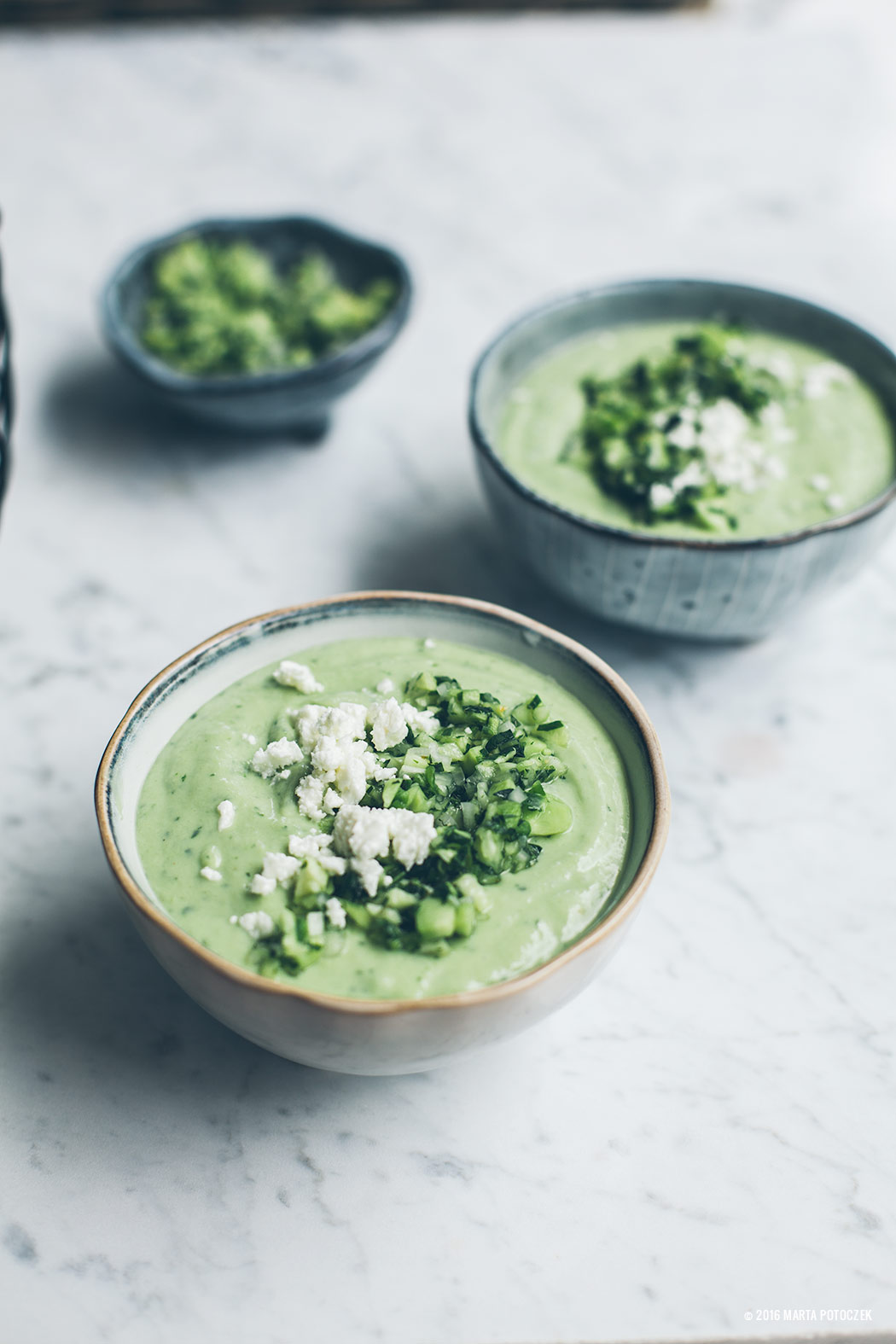 Cucumber avocado gazpacho
Fresh cucumber gazpacho, especially with some lime juice added tastes incredibly fresh and oh so good!. I made some for a party for my friends and they loved it so I thought I'd share a recipe.
Cucumber avocado gazpacho
Ingredients
gazpacho:
400 g cucumbers (weight without skin)
2 ripe avocados
1 scallion
juice of 1,5 lime
1 cup Greek yogurt
handful of chopped mint
salt, pepper
Salsa:
3 small cucumbers, without skin
2 green jalapeno, seeds removed
juice of one lime
1 scallion
handful of mint
handful of cilantro
feta to serve
Instructions
Gazpacho: Chop cucumber, scallion and take the flesh of avocado. Blend with lime juice. Add yogurt and blend some more.
Add teaspoon of salt and pepper to the soup.
Chop mint and add to the soup.
Depening on how thick you like your gazpacho- now add some water if you want it more watery. Check if it needs more salt.
Put in the fridge to cool.
Make salsa: chop cucumber, jalapeno and scallion thinly. Chop the herbs. Mix with veggies, add large pinch of salt and juice of one lime.
Serve gazpacho with a tablespoon of salsa and crumbled feta.
https://www.lazysundaycooking.com/cucumber-avocado-gazpacho/
Marta Potoczek