Coconut oatmeal with carmelised apples is one of my favourite breakfasts. It fills you up and is very healthy for your gut. It takes several minutes to prepare and you can prepare the apples and almond flakes in the evening if you are in a hurry in the morning. Then it will take you just five minutes, same time it takes you to make your morning coffee. This oatmeal is vegan and can be gluten free if you use gluten free oats.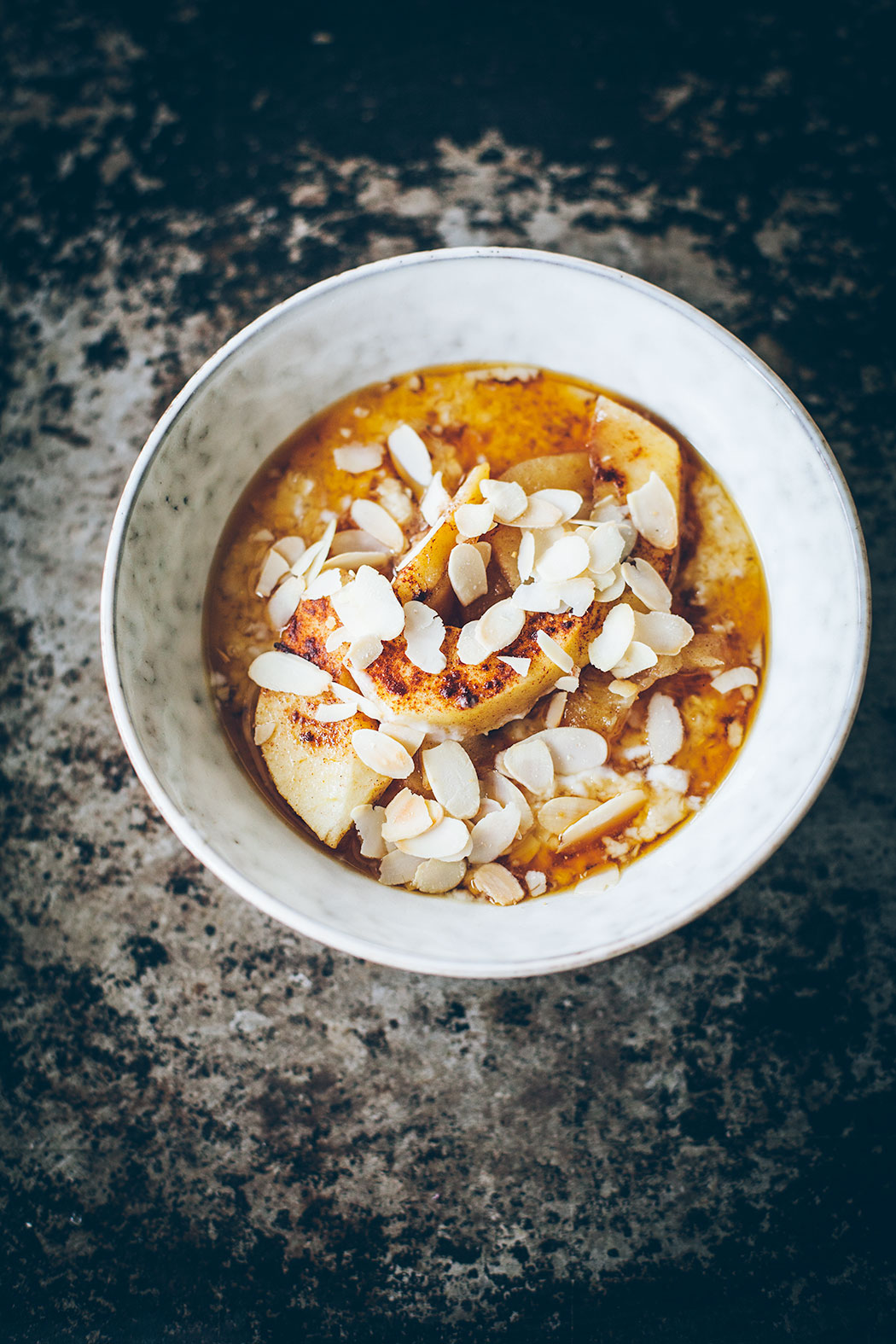 Coconut oatmeal with carmelised apples for two
Ingredients
100 g oats
1 cup coconut milk( I like to use rice/coconut milk since it's lower in fat)
maple syrup
handful of almond flakes
3 apples
2 T coconut sugar
1 T cinnamon
1 t vanilla paste
1/2 cup water water
Instructions
Peel and core the apples and cut them into thin wedges. In a pot add apples, water and coconut sugar. Heat on low, let them bubble for 8-10 minutes until golden. Stir as little as possible so they keep their shape.
In the meantime cook oats in milk, until they thicken.
Heat a small pan and toast almond flakes until golden. Be careful not to burn them.
In a bowl serve half the oatmeal, put apples on top, drizzle with maple syrup. Sprinkle almond flakes on top.
https://www.lazysundaycooking.com/coconut-oatmeal-carmelised-apples/
Marta Potoczek