Today it's time for Clarisonic Mia 2 review. It is one expensive skincare item and I know a lot of people are wondering if it's worth the money. I bought mine in February 2015 and have been using it all the time for more than a year. "She's been using it for a year and here is what happened" as all the modern magazines would use it in their headlines. Haha, just joking. I wanted to use it for some time to give you my true feelings about it.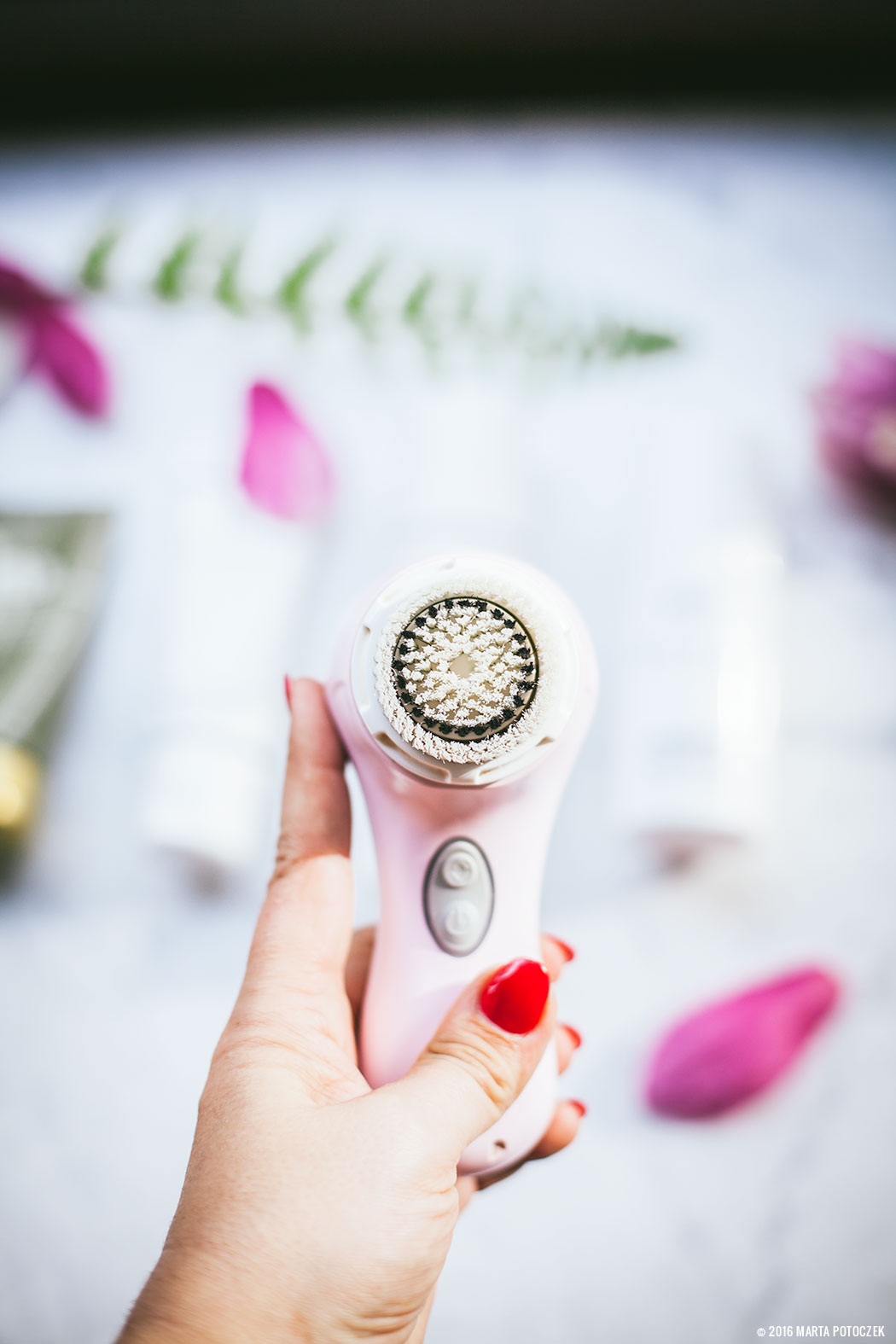 Clarisonic Mia 2 Review
Just so you know something about the person testing it- I'm 39, my skin is normal but I fight with discoloration issues even when wearing spf all the time. My skin was oily when I was younger.
What is a Clarisonic?
It's a sonic brush that promised to do wonders with our morning and evening face cleanse. What does the manufacturer say? "Clarisonic's patented sonic technology gently removes the impurities traditional cleaning methods leave behind, cleansing six times better than your hands alone. In just 60 seconds, its sonic action removes impurities from pores so that creams, serums, and moisturizers are more effective. And with regular daily use you'll notice a reduction in dry patches, oily areas, and blemishes.
You can buy it in: Boots , John Lewis
Here are some of the features tool delivers:
– Two speeds for added cleansing customization
– Pulsing T-Timer for 60-second cleanse
– It's waterproof, so you can using when you shower
– Its battery lasts for days, so it's really good for travel, plus it has a travel case in the kit
Does it work and delivers what they promise?
I love the product and use it almost everyday. I saw the difference between my regular cleansing methods and Clarisonic after about a week. My face looked fresher, glowy. My skin was plump and seemed to drink up all the good stuff from all my skincare products faster and better. But you must remember not to go overboard- don't press to hard, don't use it for longer- I tried it and it was too much for my skin. Also when using any kind of harsh exfoliators like retinol or acids I tend to go for only balms and cloth as the new skin is forming and the brush might be too harsh.
How to use Clarisonic?
Brush Head/Prior to the first use, charge the Clarisonic handle for 24 hours.
Remove eye makeup by hand, as the brush is not intended to be used around eye area.
Apply cleanser directly to moistened skin or to a damp brush head.
Push the on/off button to turn on your cleansing brush. Select desired speed.
Follow T-Timer prompts while gently moving the brush head in small circular motions- it's usually 20 sec for the forehead, 20 sec for nose and chin and 10sec for each cheek. It seems like nothing but really is enough. It gets all the makeup in seconds leaving your skin really clean.
I remove the head and buy and install a new one every three months.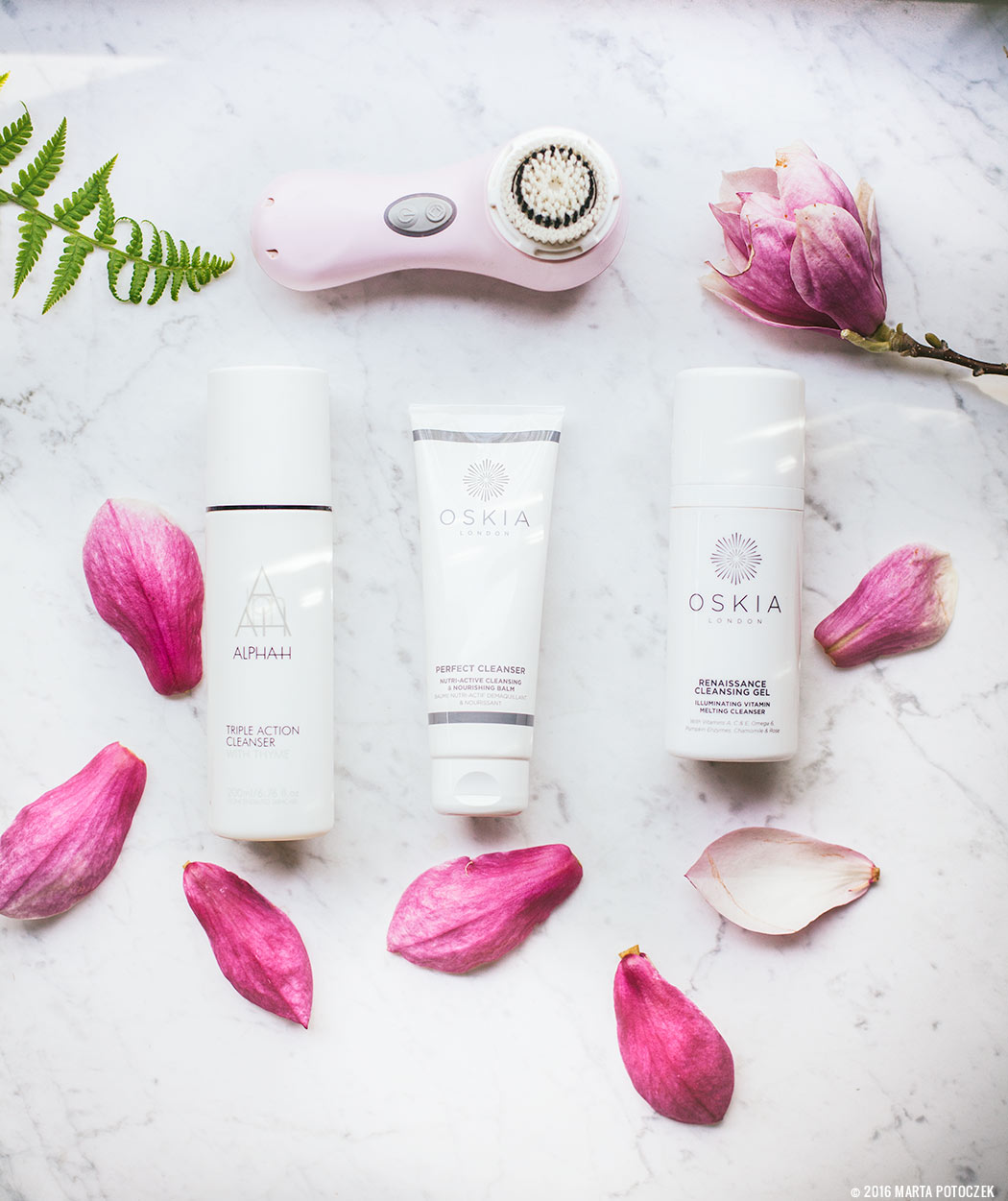 What products are a best match to Clarisonic for perfect cleanse?
This took a little longer than a few days. I tried the product Clarisonic gives with the brush and hated it. The thinner my skin gets the more some products leave it dry and unhappy after use. I must have tried more than 20 cleansers until I found a few that leave my skin calm, happy and not like a dry mask that feels like cracking on me. Here are a few of the favourites:
OSKIA Renaissance Cleansing Gel ( 100ml ) £29.50 my personal favorite! It helps to strengthen and revitalise skin whilst eliminating every last speck of residual everyday grime. Lactobacillus (Pumpkin Enzyme) purges pores and dissolves the bonds that bind dead cells to skin's surface; Vitamin A Palmitate helps improve the appearance of sun damaged, dry and mature skin by gently resurfacing and promoting elasticity; Vitamins C and E are known for their restorative properties and work to fortify and protect against free radical and environmental attack; Starflower Oil (a potent source of Omega 6), Magnesium and Vitamins B2 and C promote firmness while Oskia's signature MSM (the most bio-available form of Sulphur) detoxifies, soothes and reduces inflammation.
OSKIA Perfect Cleanser ( 125ml ) £32.50 This nourishing balm is bursting with beauty boosting properties & leaves skin thoroughly clean without any tightness. With eight active ingredients including Prebiotics to combat bacteria, Omegas 3 & 6 to restore elasticity, MSM to stimulate collagen production & Vitamins A & E to repair and protect, this silky balm emulsifies with water to not only lift off dirt and make up, but restore stressed skin to its radiant best.
ALPHA-H Triple Action Cleanser ( 200ml ) £25.00 This light gel contains antibacterial Thyme Extract to minimise excess oil and acne breakouts, plus soothing, hydrating Aloe Vera and calming cucumber. It's free from foaming agents, detergents and sulphates and will restore skin's natural pH balance.
AURELIA PROBIOTIC SKINCARE Refine & Polish Miracle Balm ( 75ml ) £57.00 Brightening, softening, decongesting and clarifying, this velveteen exfoliator-cum-mask harnesses the potent, skin-normalising properties of the brand's signature probiotic and peptide complexes, alongside a nutritive medley of the purest BioOrganic oils – to remove every last trace of pore clogging, radiance-ruining residue, and restore lacklustre skin to its luminous, peachy-soft best. With an uplifting, skin-conditioning blend of essentials oils; chamomile (to calm redness and irritation), eucalyptus (to purify), rosemary (to invigorate) and bergamot (to refresh and inspire a feeling of optimism), this beautiful balm can be used regularly as a polish, post-cleanse – or can be applied once or twice a week, as an intensive skin-clarifying enzymatic mask.
ORIGINS Plantscription™ Anti-Aging Cleanser (150ml) £23.85 – has Anogeissus plus Jasmine Flowers and conditioning Oat protein which helps dissolve dirt and impurities and release dead cells.
EMMA HARDIE AMAZING FACE Supersize Moringa Cleansing Balm ( 200ml ) £55.00 With wild sea fennel and vitamin E to rebalance, purify and reduce the appearance of pores, and extracts of jasmine and rose to restore radiance to dull, dehydrated and more mature skin types.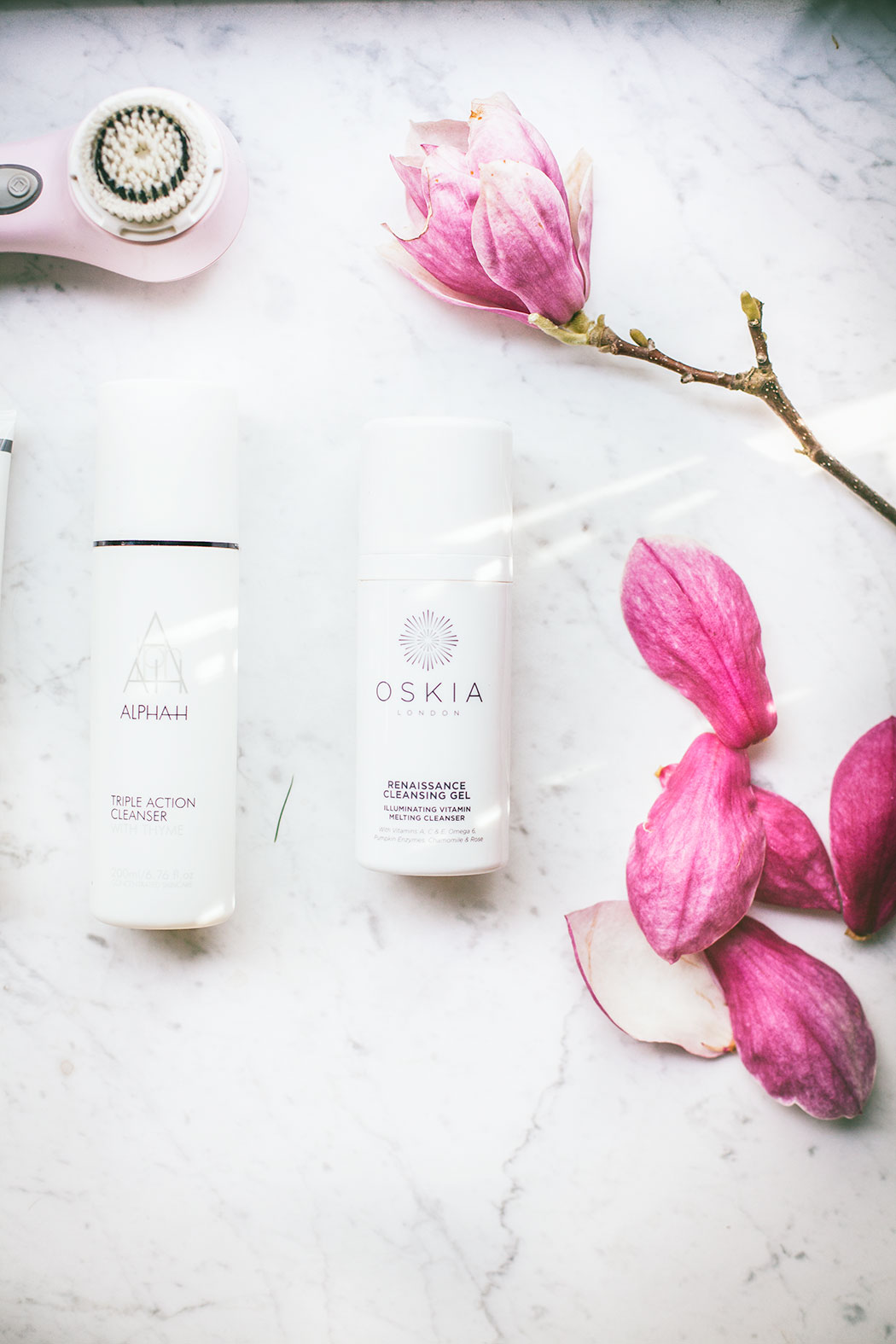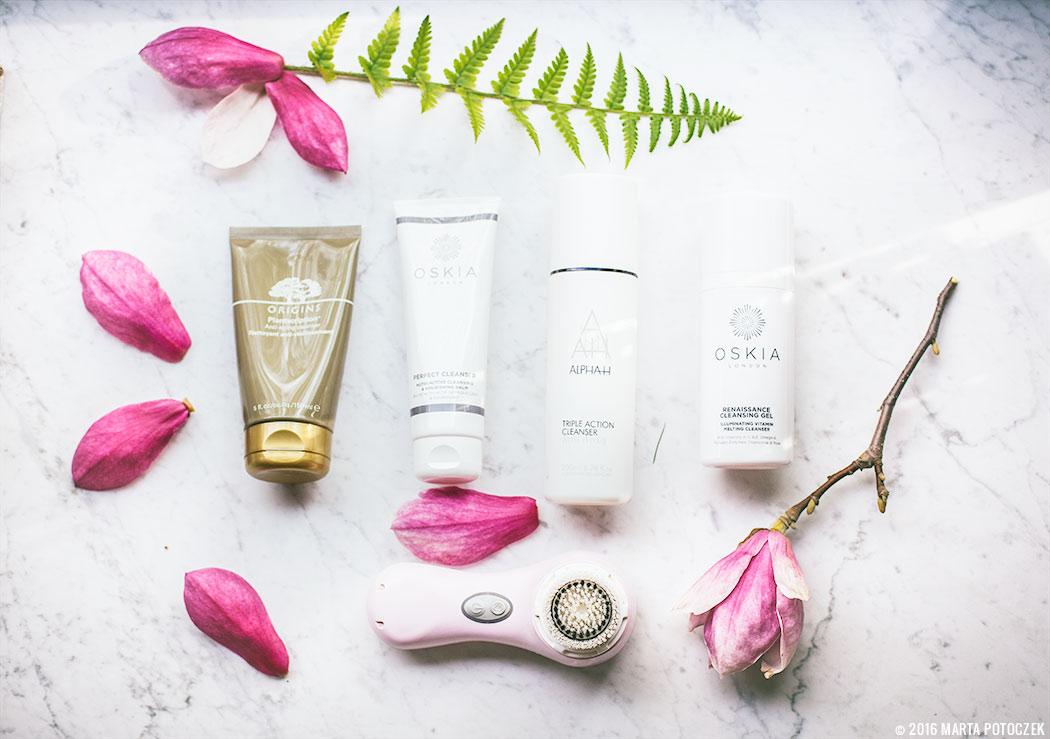 Hope you liked my clarisonic mia 2 review. Final word is: if you have the money go for it and you won't regret it. Hugs!