This gift guide is about silly things everyone loves to get- cool mugs, cool phone cases, cool pillows. I think you'll find something for everyone here. I have few gift guides planned, as it would be impossible to get them into one post- so books, cooking stuff, make up, skincare, gardening, photography- yes they can be expected soon- if this crappy sickness does not defeat me… Crossing my fingers! I can barely talk this week.
Going back to Christmas shopping- I found this cool website Society6 some time ago, by one of the artists that sells his stuff there. I love the concept so much- any artist can join and sell their art, it can be printed on mugs, totes, phone cases etc, which the society6 does, artist gets a fee from each item sold. Sounds really cool. The talent there is AMAZING! I got lost for hours browsing. I decided to show you what I found – let me know if you like it as much as I do.
First one is for a true fashionista/beauty enthusiast. Links are below.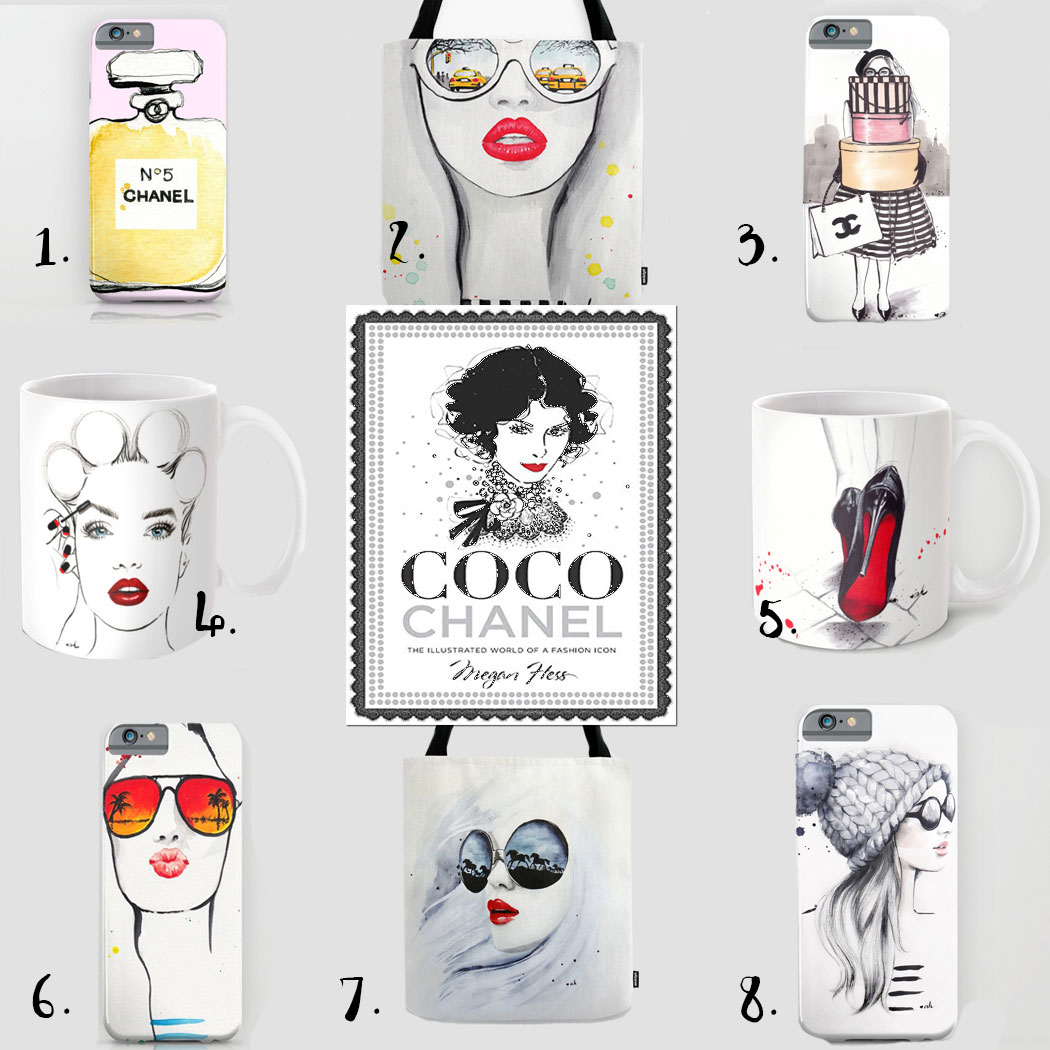 1.Chanel No.5 iPhone skin 2. Winter in NYC Tote bag 3.Shopping junkie iPhone case 4.Hello routine mug 5. Devil wears Lbtn mug 6. Greetings from California iPhone case 7.Wild Horses Tote Bag 8. She Said She Had A World Of Her Own iPhone case IN THE MIDDLE- amazing book Coco Chanel: The Illustrated World of a Fashion Icon by Megan Hess
Are you mug lover? I own a huge collection and am always on a lookout for some new ones- these are fab!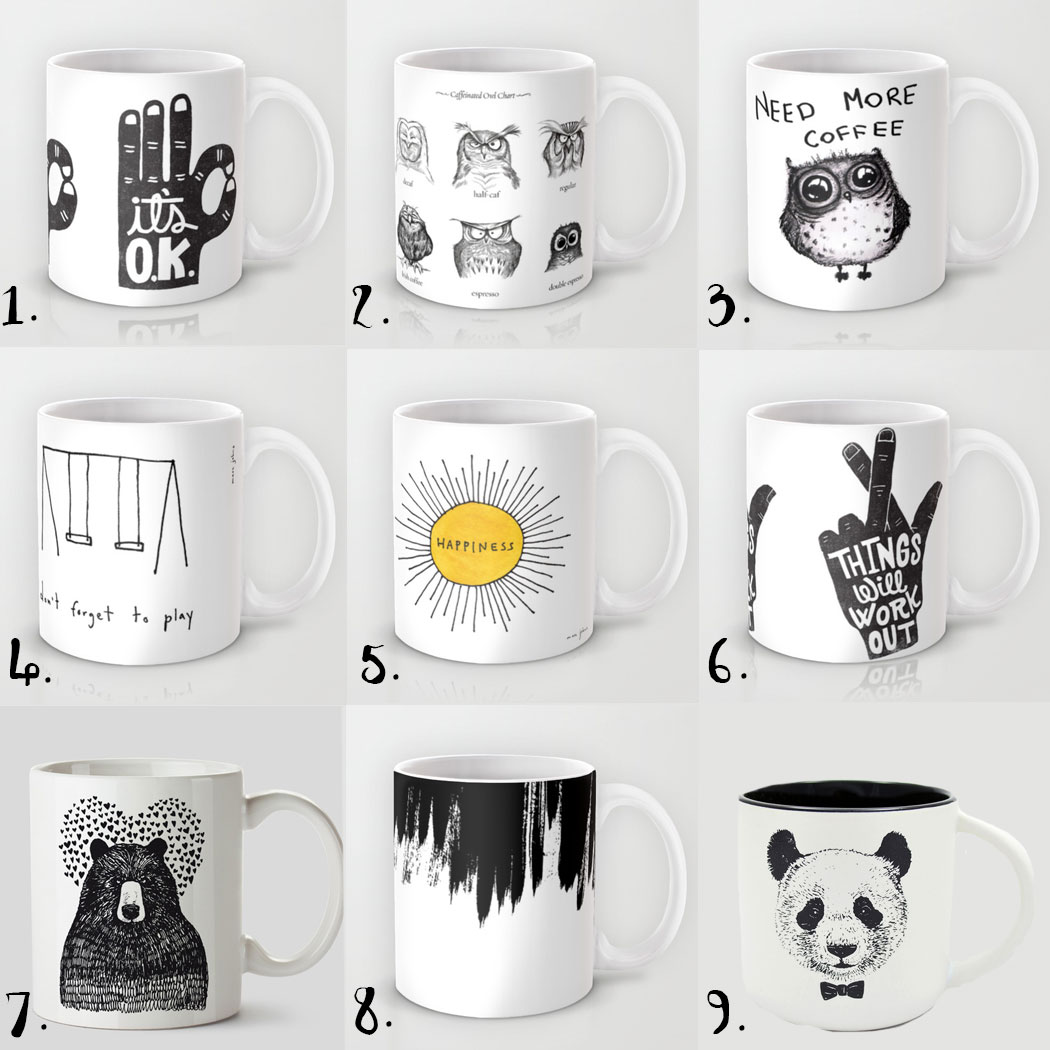 1.It's OK mug 2.Caffeinated owls mug 3.Need more coffee mug 4.Don't forget to play mug 5.Happiness mug 6.Things will work out mug 7.Bear mug 8.High contrast mug 9.Panda mug
Next up is Gaba's gift guide for a teen like her- she loves Sherlock, Dr Who, Dan and Phil and is into drawing. She chose those nine items that she liked a lot.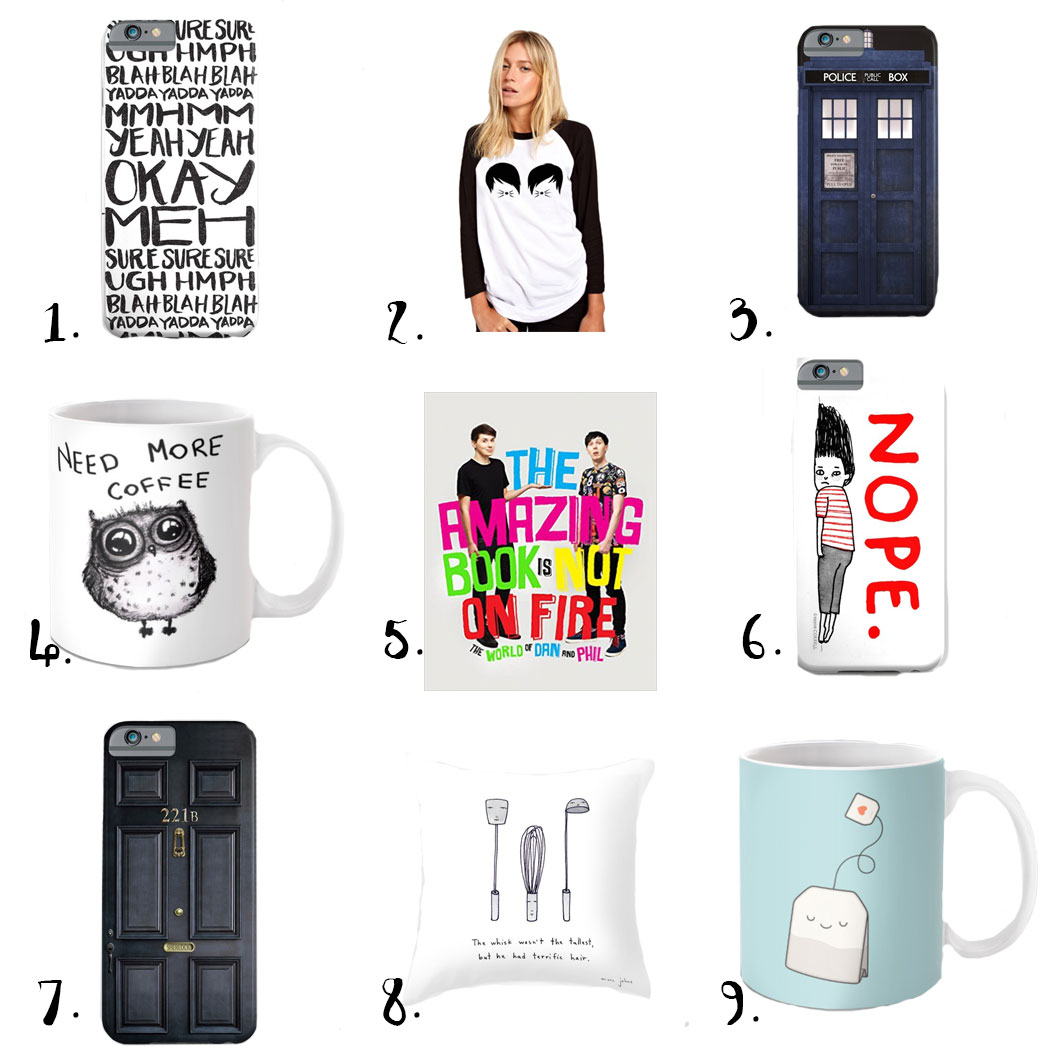 1. Blah Blah iPhone case 2.Phil and Dan Cat Whiskers Tshirt
"> 3.Tardis phone case 4.Need more coffee mug 5.The Amazing Book is Not on Fire
">5. 6.Nope phone case 7. Baker Street 8.Whist wasn't the tallest pillow 9.Tea time mug.
Any cat lovers out there? We know a few, so this is how this list was born.