When I was a little girl my mum made this soup and when that day came somewhere in June when young beets showed up on the farmers' market I knew summer was there for sure. There is no better lunch on a hot summer day than this soup or a late dinner when it's served with hot cooked young potatoes. It's healthy, it's filling…I guess you guessed I absolutely love it huh?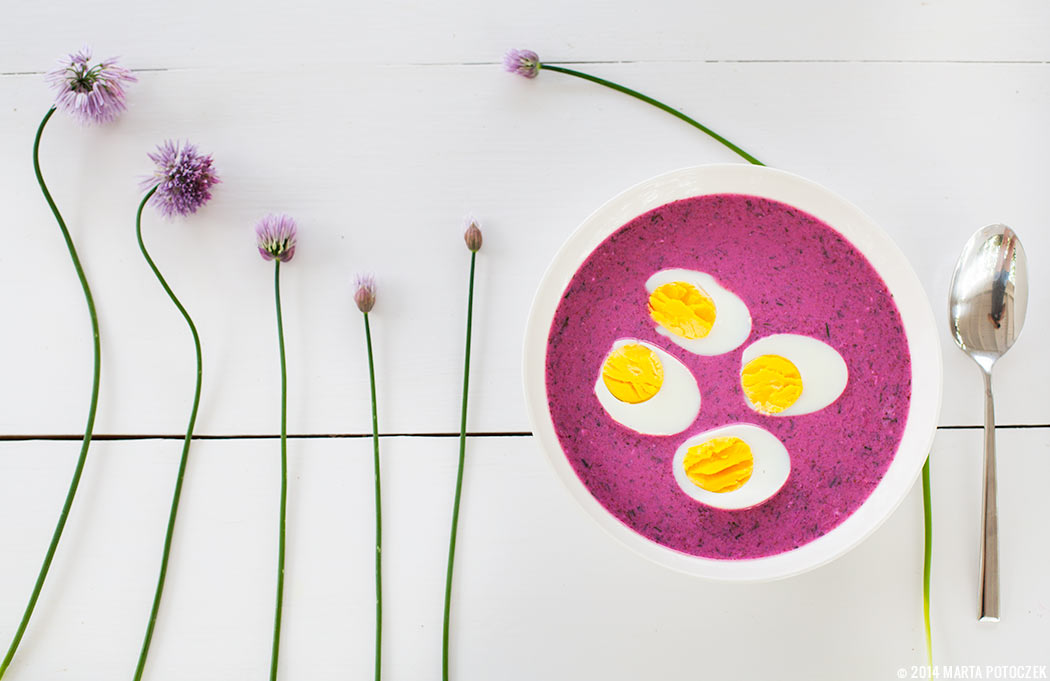 My mum made her version with sour cream which I made it a more calorie dense meal. Over the years I started using Greek fat free yogurt, which I really like. I tried it once with chives flowers which are amazingly tasty- they have some crunch and taste like a mild version of chives, plus they are just super pretty, don't you think?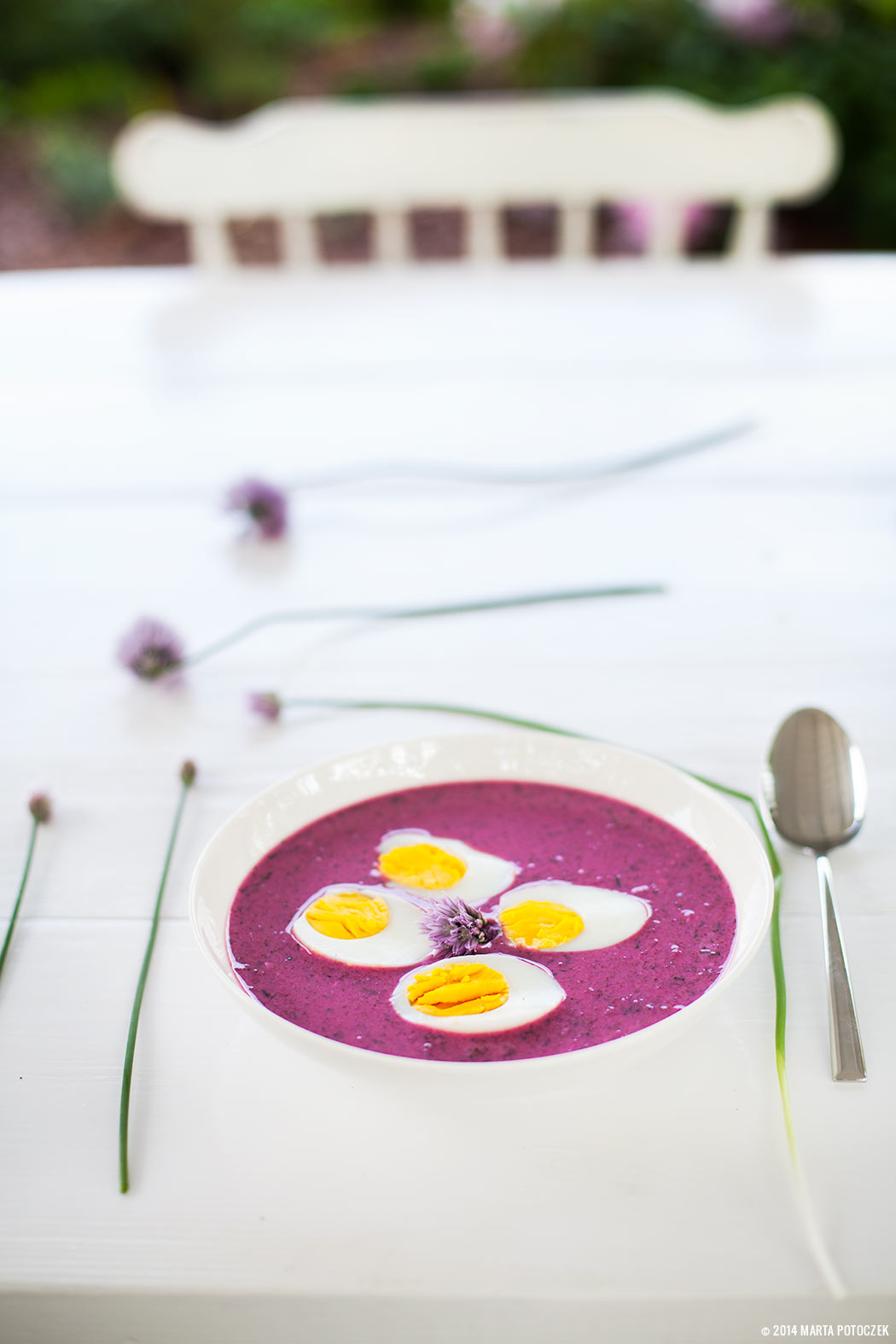 RECIPE – CHLODNIK
one large bunch of young beets and their greens(beets skinned, everything chopped
2 tablespoons lemon juice
2 tablespoons apple vinegar
2 cucumbers
1 bunch radishes
1 large clove garlic
500 ml Greek fat free yogurt
1/2 cup minced chives
1/2 cup minced dill
4 hardboiled eggs
salt, pepper
salt, pepper
chives flowers to garnish
In a pot boil water(about two cups, add some of all beets aren't covered)- first add red parts of the beets, after a minute stems, then after two minutes leaves. After another minute add vinegar and lemon juice, so they don't loose their colour. Blend all with a hand blender. Leave to cool. Now finely grate cucumbers, radishes, add salt and pepper. In a large pot mix all in- yogurt, beet mixture, cucumber, radishes. Stir. Add minced garlic, dill and chives. If the coup is too thick add some water. Season more too taste. Put in the fridge for few hours. Serve with hardboiled eggs and chives flowers.