Our family has been crazy about this dish lately. It's super simple and super tasty. Baking it at the last stage adds some super cool crunch to the shells I'm most crazy about. I use organic grass fed beef and tomatoes and herbs from our garden. Last days of the garden goods, but the weather has been soo good to us this year. It's still super warm plus the amazing colours of the fall.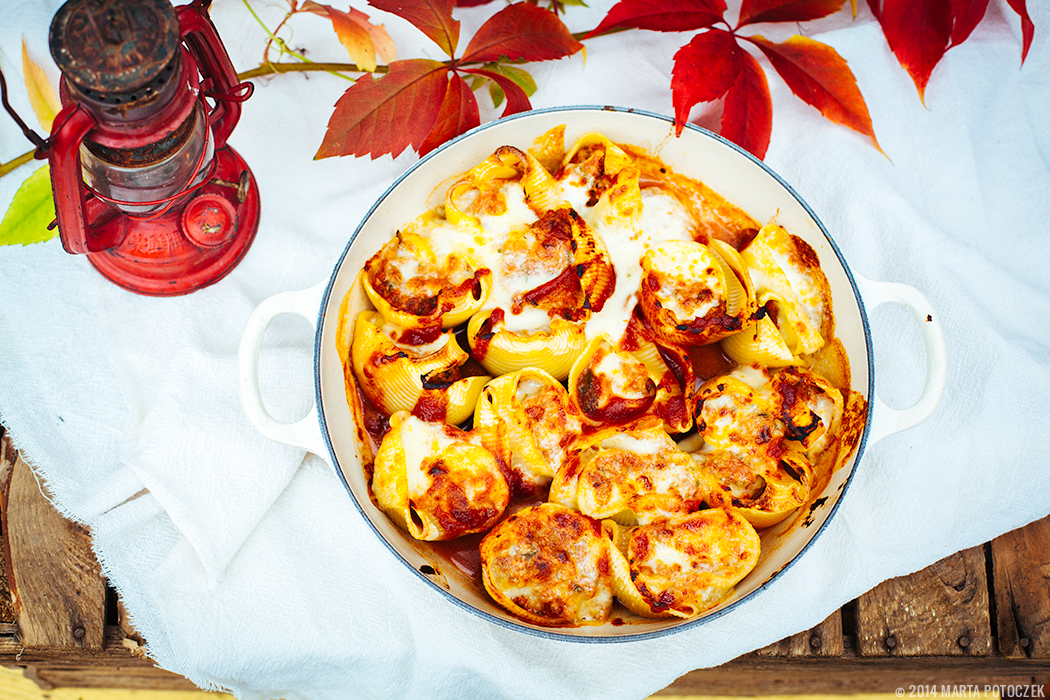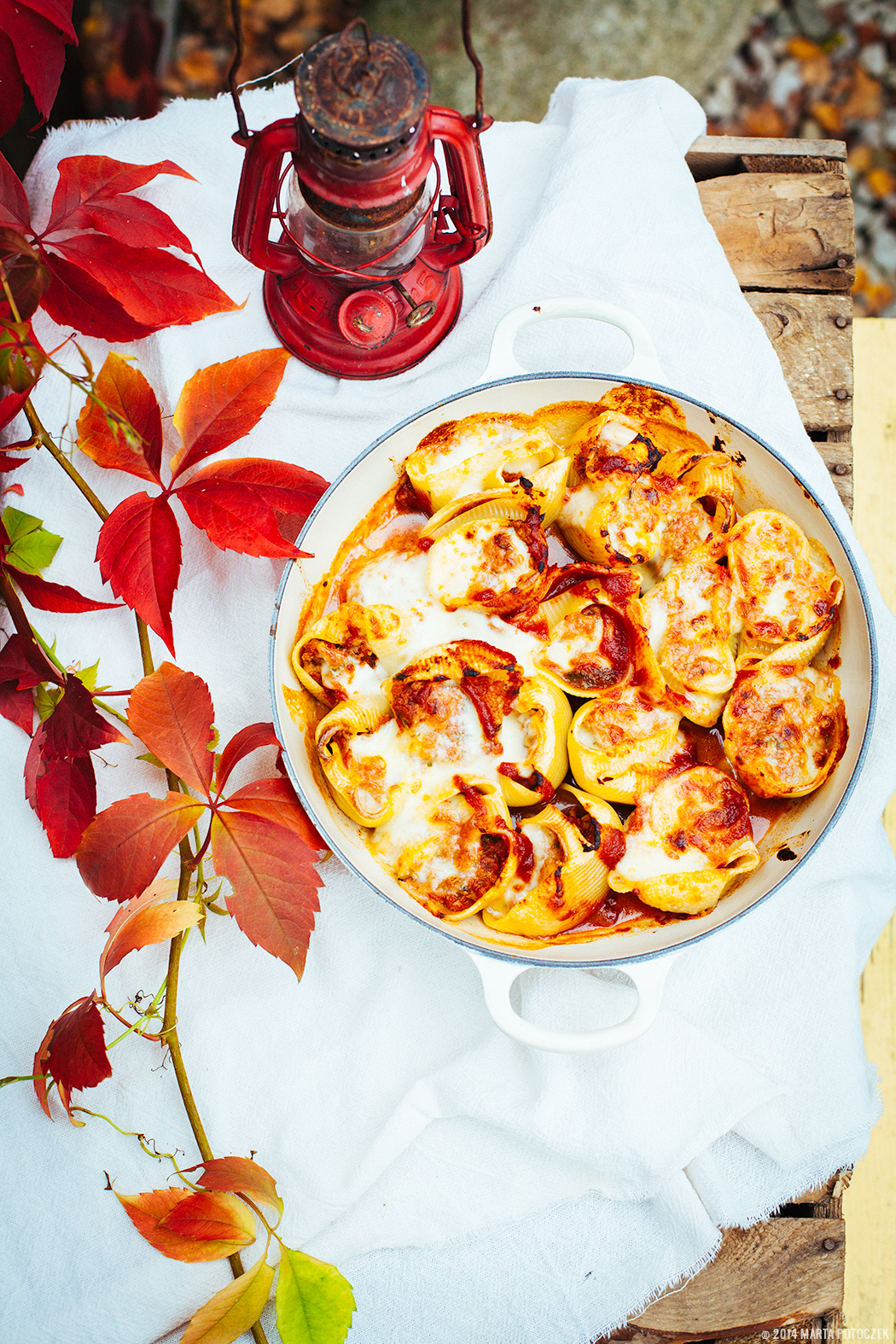 RECIPE – BEEF AND TOMATO CONCHIGLIONI WITH MOZZARELLA
15 conchiglioni(pasta jumbo shells)
300 g organic minced beef
500 ml tomato passata
1 onion, minced
1 garlic clove, crushed
1 T minced parsley
1 T minced thyme
1 T minced rosmary
1 T minced oregano
salt, pepper
1 t chilli
1 large mozzarella
good quality ketchup(I used homemade)
In a pan fry onion, until translucent, add minced beef and fry until light brown. Add garlic, herbs, spices and tomato passata. Cook for five minutes. In a meantime cook shells according to the package 8-12 minutes, drain. Preheat oven to 200C/390F, in grill mode. In a pan put shells and spoon meat sauce inside them. Cut mozzarella into slices and put one on each shell. Drizzle with homemade ketchup.Bake until edges of shells are brown and mozzarella is golden about 15 minutes. Serve warm.