November decided to hit us with some fogs and rain. I try to fight mood swings with warm and colourful dishes using seasonal goodies. This time I brought some beautiful organic apples and hokkaido squash from farmer's market and decided to cook some soup.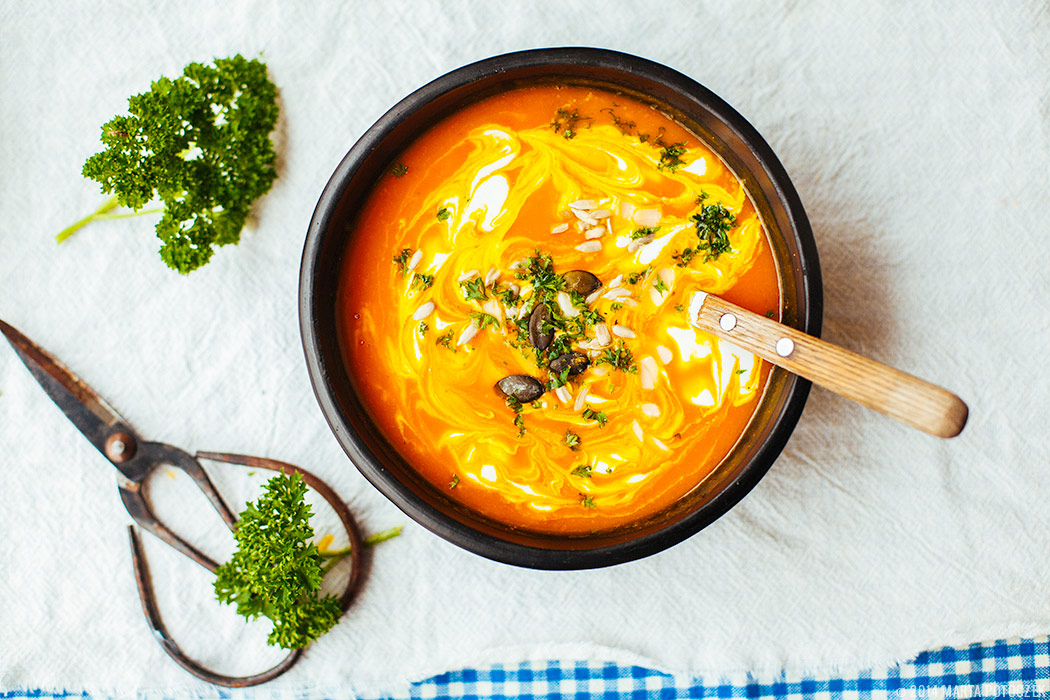 I love cooking soups with Hokkaido squash: little prep work, because I cook it with skin plus amazing colour it gives the soup. Not to mention all the beta carotene it contains which is super good for your good vision, strong immunity, and general health.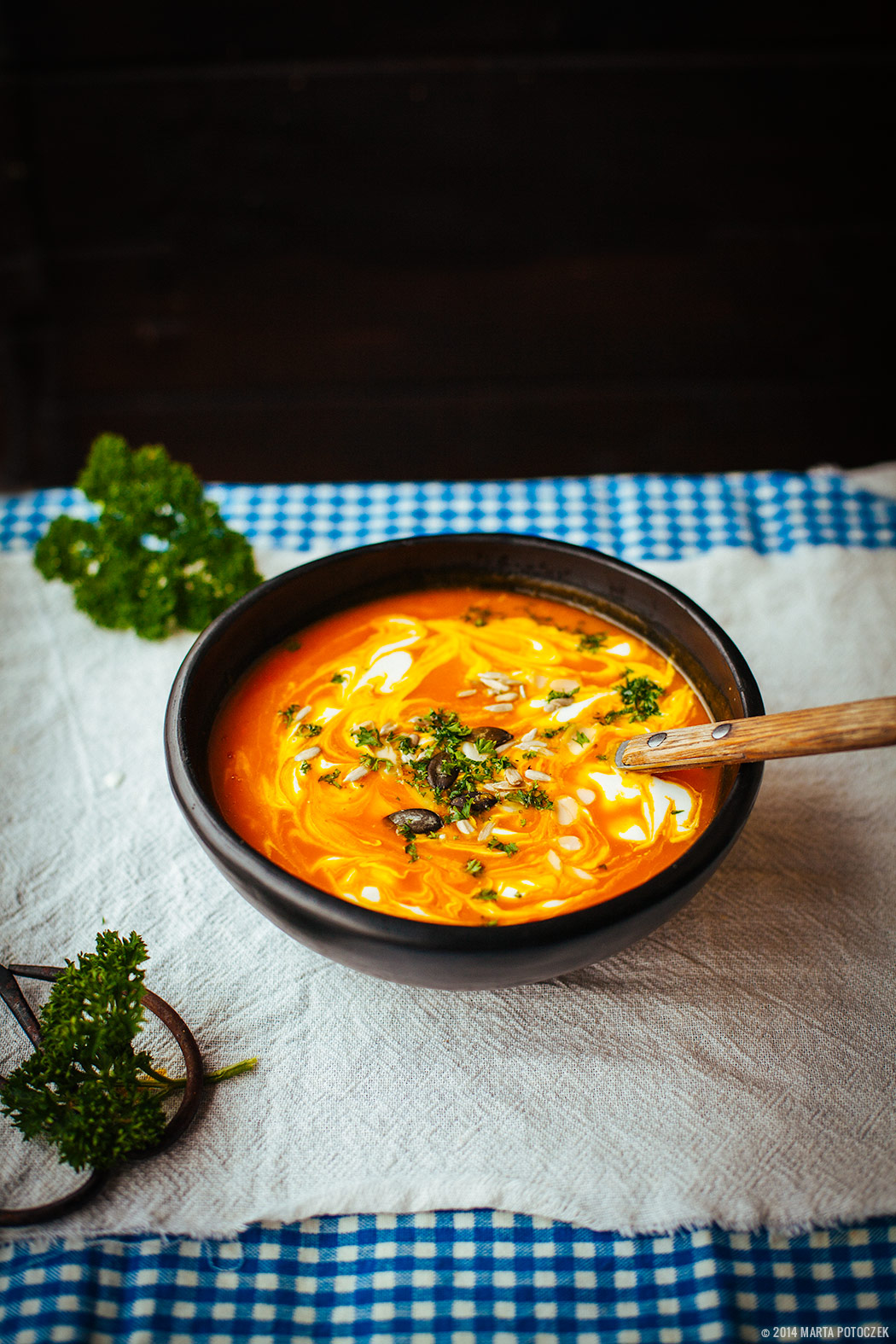 RECIPE – APPLE/PUMPKIN SOUP WITH GINGER AND TURMERIC
one hokkaido squash
2 cups vegetable stock
1 T minced turmeric(if you can't find it use powder)
1,5 T minced ginger
1 apple(I used golden delicious)
1 T seasame oil
1 T salt
coconut milk to serve
parsley to serve
almond flakes, sunflower seeds and pumpkin seeds to garnish
Grate ginger and turmeric. Core and chop the apple. Cut squash to half, remove all the seeds and strings, cut to small pieces(with skin, it will give amazing colour). In a pot add squash, apple, ginger, turmeric and cover with broth. Boil for 20-25 minutes until soft. Blend with a handheld blender. Add sesame oil, taste if it's salty enough, salt if needed. Serve soup with a tablespoon of coconut milk, draw circles with milk on the soup and then use a toothpick to swirl in different directions. Garnish with minced parsley and mix of pumpkin, sunflower seeds and almond flakes.