I get so many requests for more movie recommendations, previous ones are still one of the most viewed posts on the blog, so I guess this is the stuff you, my readers want to read about. And as I am more than thrilled to say that I have seen some great films lately, so I am more than happy to share that with you. So here they are. I envy those who are about to grab a glass of wine, cuddle on the sofa and watch those for the first time. Lucky you 🙂 If you have some great ones, you'd like to share please write about them in the comments section!
1. WHIPLASH: quoting IMDB: A promising young drummer enrolls at a cut-throat music conservatory where his dreams of greatness are mentored by an instructor who will stop at nothing to realize a student's potential.So emotional, amazing performances, great music, must see!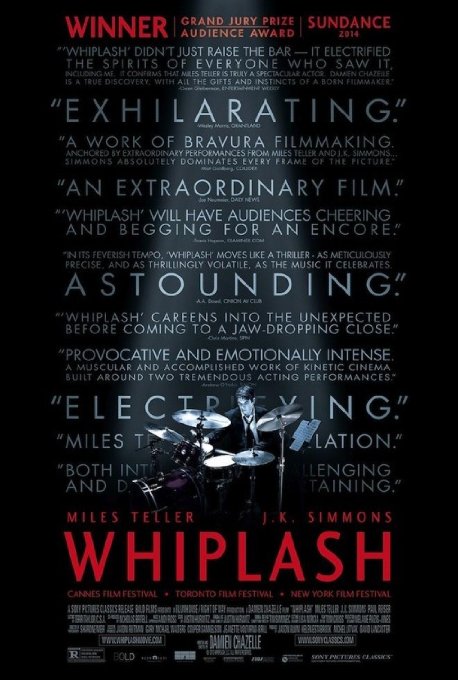 2. BIRDMAN: quoting IMDB:A washed-up actor, who once played an iconic superhero, battles his ego and attempts to recover his family, his career and himself in the days leading up to the opening of his Broadway play.I'll say grab a glass of wine and be opened to this movie as it is like no other. I am a nerd when it comes to great photography and camera movement. This is a masterpiece. Great acting as well. I adored Michael Keaton and Edward Norton's performances!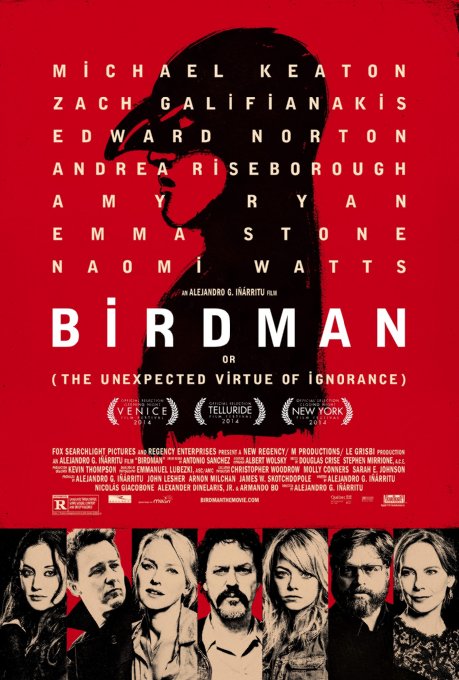 3. BOYHOOD. I am a huge Ethan Hawke fan. So i watched this movie because of that. It is so much more. Whenever you have a stressful day, are in a bad mood and just need something to calm and soothe you- this is the movie to turn to.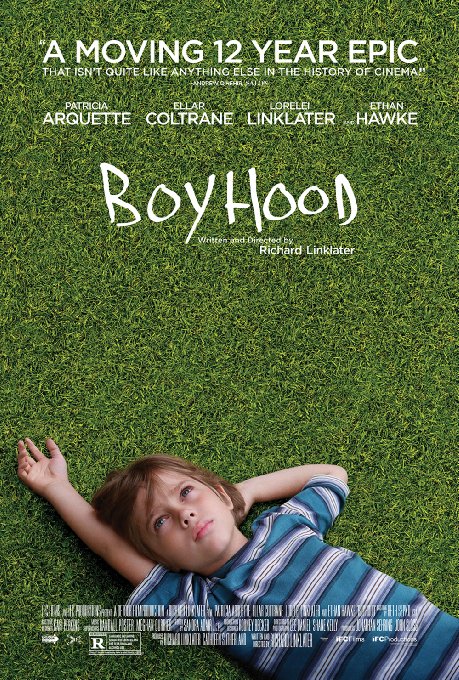 4. GONE GIRL. Just a good thriller to watch. IMDB description :with his wife's disappearance having become the focus of an intense media circus, a man sees the spotlight turned on him when it's suspected that he may not be innocent.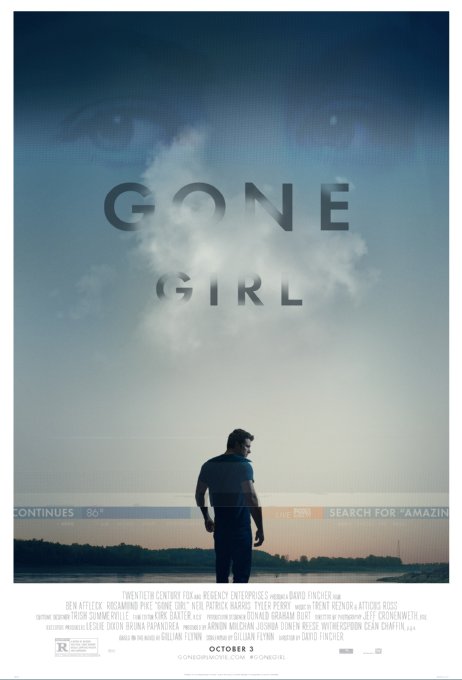 5.THE GRAND BUDAPEST HOTEL- symmetry geeks this is a film for you. The way the camera moves and the crop is to die for. Crazy film about the adventures of Gustave H, a legendary concierge at a famous hotel from the fictional Republic of Zubrowka between the first and second World Wars, and Zero Moustafa, the lobby boy who becomes his most trusted friend.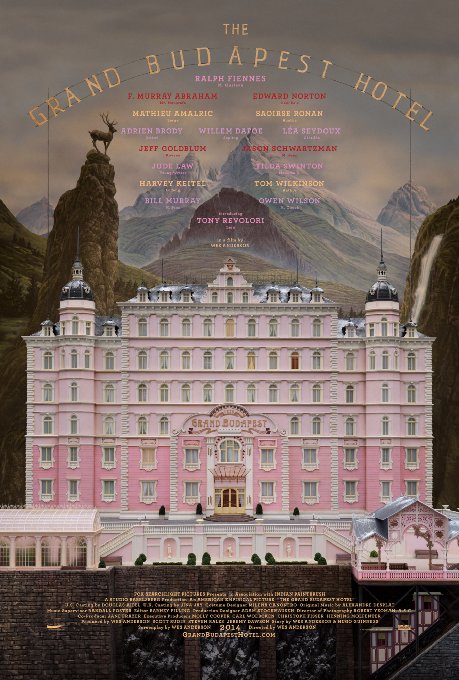 6.THE IMITATION GAME – During World War II, mathematician Alan Turing tries to crack the enigma code with help from fellow mathematicians.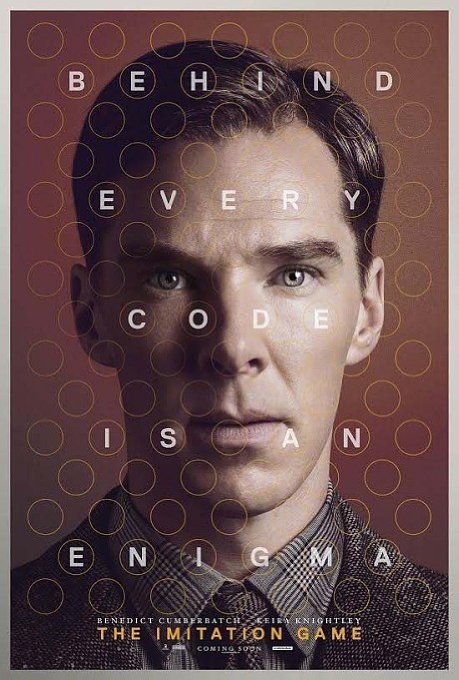 7. THE THEORY OF EVERYTHING – A look at the relationship between the famous physicist Stephen Hawking and his wife.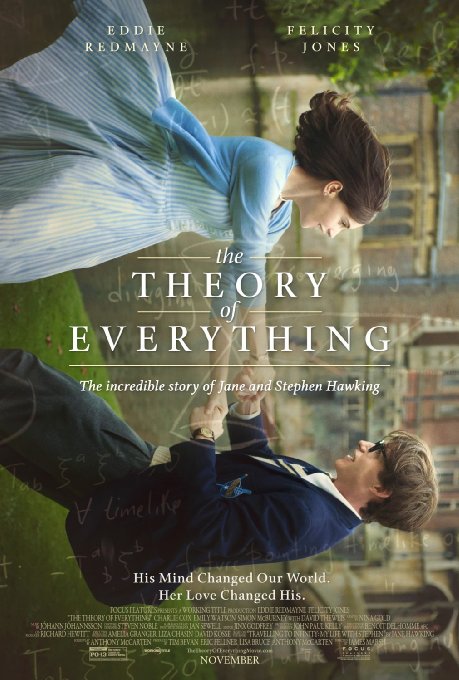 8.WILD A chronicle of one woman's 1,100-mile solo hike undertaken as a way to recover from a recent catastrophe. Great acting by Reese Witherspoon- still in shock how this story is true.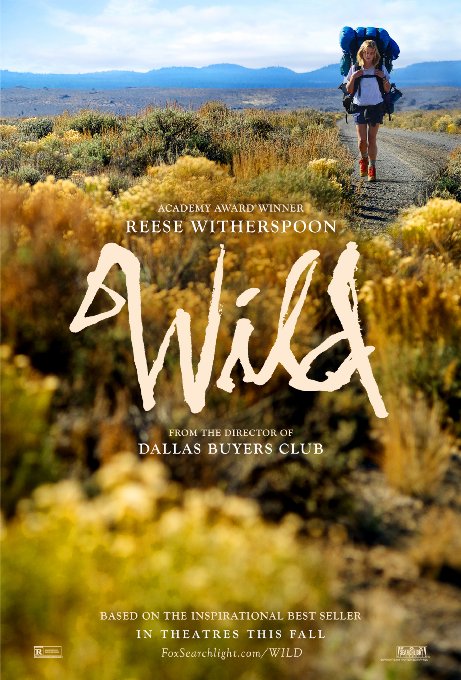 9. NIGHTCRAWLER- this movie is full of bad stuff- shows the ugly face of people- really good!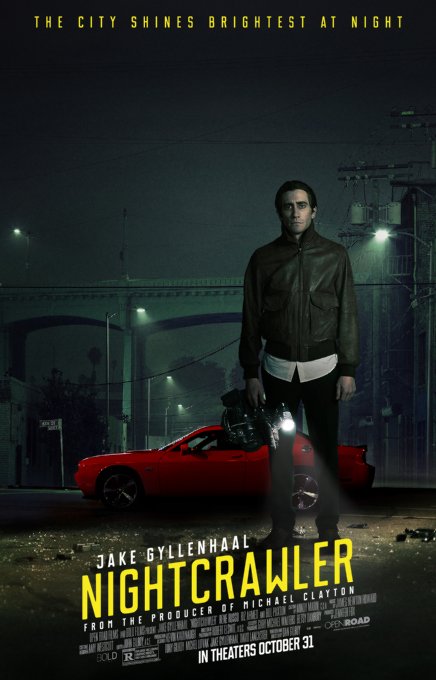 10. KINGSMAN A spy organization recruits an unrefined, but promising street kid into the agency's ultra-competitive training program, just as a global threat emerges from a twisted tech genius. I cannot say how much I loved this one, must see!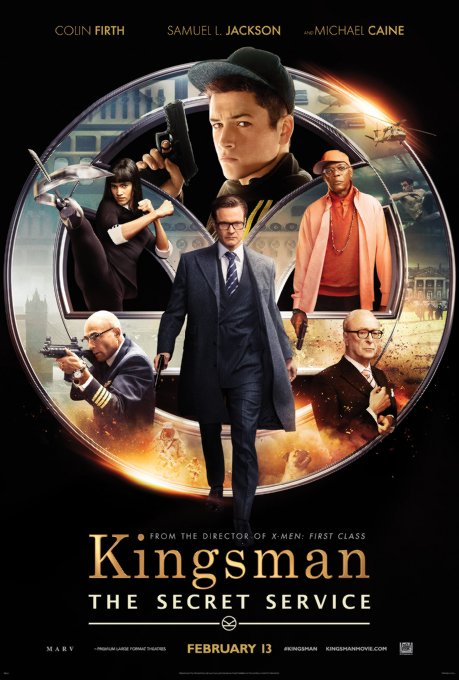 11. MAGIC IN THE MOONLIGHT- not one of the best Allen movies but still nice to watch- especially with Colin and Emma!